Celebrating Hilldrup History Month
We celebrated Hilldrup History Month in January, and each week we learned more about Hilldrup, our origins and how we've grown as an organization since 1903.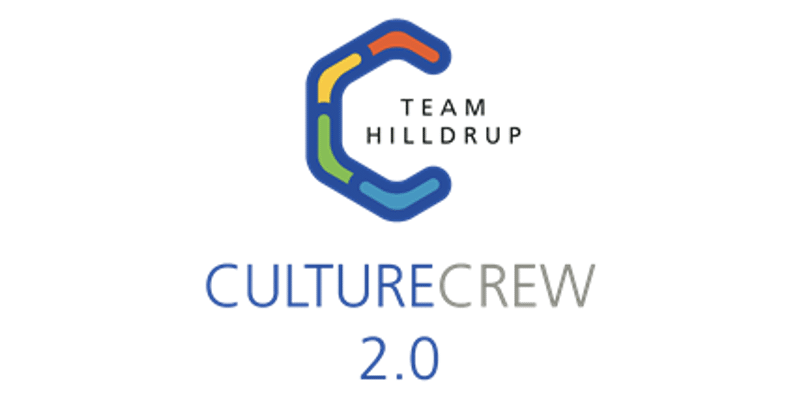 One of the things we pride ourselves on at Hilldrup is how passionate and dedicated our employees are. Not just in how they serve our customers and clients, but also how they support each other and strive to make our company culture one that is truly reflective of all our values. Heading into 2022, and as part of our Diversity, Equity and Inclusion Task Force, a group of Hilldrup team members revamped a prior initiative, now called Culture Crew 2.0, a culture-based, employee-led committee.
Culture Crew 2.0 will focus on coordinating and presenting activities that are not only fun, but also activities that foster a deeper understanding and appreciation of diversity and inclusivity at Hilldrup.
Culture Crew 2.0 kicked off in January with Hilldrup History Month. Each week throughout the month, the team shared various facts about Hilldrup to give us all a greater appreciation for our origins and how we've grown over the years.
Curious about some key moments in Hilldrup's history and facts about our company?
Hilldrup has had only four presidents since its beginning in 1903: R.G Hilldrup, 1903 – 1940; C.B. McDaniel, 1940 – 1976; Charles G. McDaniel, 1976 – 2005; Charles W. McDaniel, 2005 – present
As a forward-thinking organization, Hilldrup was among the first of companies in the industry to hire women as long-distance truck drivers, taxi drivers and packers in customer homes.
Hilldrup was the first in the industry to design and use an in-house training center as part of our training for new and current employees.
Our current fleet of diesel trucks are maintained to get 1,000,000 miles of usage. In the 1980s, we expected our fleet of diesel trucks to get just 100,000 miles of use!
When possible, Hilldrup repurposes moving boxes to make available to our self-pack customers. What can't be reused is always recycled. In fact, last year we recycled more than 700 tons of material across our locations.
Each month this year we'll be celebrating a different observance, so stay tuned!
---