Moving on from college life to work life
Graduation is over. The diploma is framed. Starting life in the real world is just weeks away. Now, what to do with…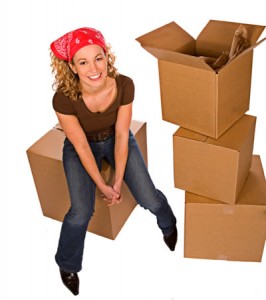 Graduation is over. The diploma is framed. Starting life in the real world is just weeks away. Now, what to do with all your stuff?
The transition from college life to work life can be a bit of a challenge for many recent grads. Rarely is it ever a seamless transition from your college housing to wherever you plan to move when you start your first full-time job. Maybe you have a trip planned. Maybe you can't move into your new place for a couple weeks until your job starts. Whatever the reason, it adds stress to what should be an exciting time.
One solution might be container moving. Hilldrup offers a full-service container program, which includes a container that can hold up to 1,400 pounds and offers 240 cubic feet of space – perfect for a college apartment. The benefit for recent grads is that the containers don't have to be delivered immediately. Hilldrup offers a free 21-day holding period, which gives college grads more flexibility while they search for a job or housing. After those first three weeks, there is a small nominal fee for monthly storage per container.
This also eliminates the hassle of packing and moving your belongings to your new place. Hilldrup movers can pack, ship and unload your belongings for you in a short timeframe, giving you even more flexibility during such a transitional time.
The time between graduation and joining the workforce are both exhilarating and unnerving. If you need a little more flexibility as you ease into the next stage of your life, give us a call to help set up a container move.
---