Corporate Team Provides Boxes for SCPS Winter Meal Kits
As a proud supporter of Stafford County Public Schools, our Stafford office assisted in donating boxes to the school system to provide meal kits to families in need over the holidays.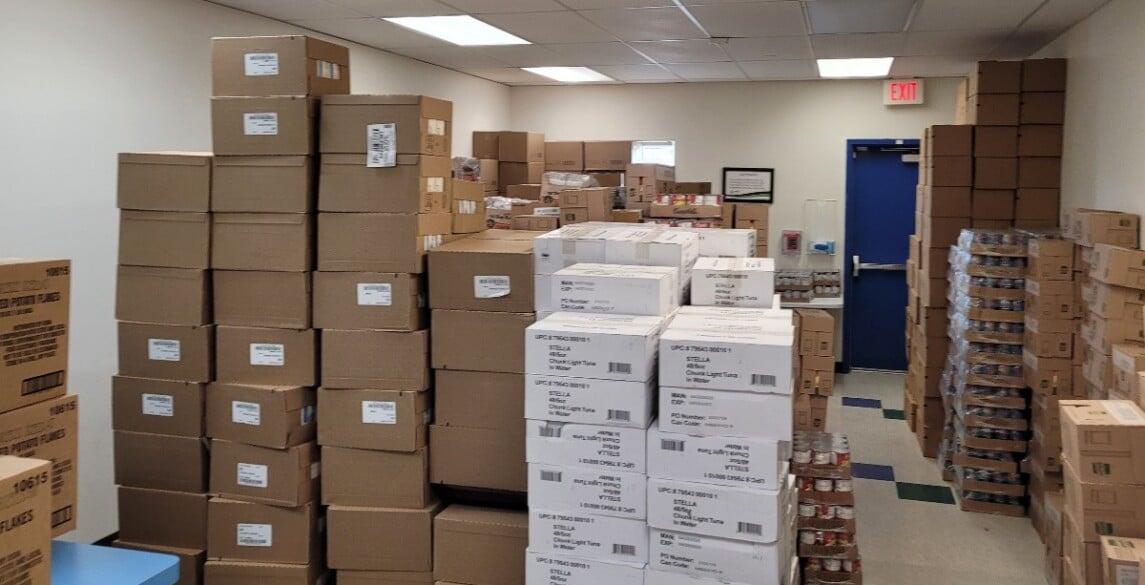 Through the holiday season and colder winter months, the need for food is felt more than ever. Recently, our Stafford office was offered the opportunity to support our friends at Stafford County Public Schools (SCPS) with their winter break meal kits by providing boxes to help organize, label and distribute food to those most in need over winter break.
For two days, students and staff at the Alternative Paths Training School carefully sorted and packed 16,000 pounds of food items – enough to serve 630 families in need! The Fredericksburg Regional Food Bank kindly provided the food donations which would go into each meal kit that would be packaged in Hilldrup's boxes for further distribution.
Stafford County School Nutrition plans to provide curbside meal service in support of those struggling with food scarcity over winter break. Taking place on Monday, December 20, 2021, North Stafford High School and Stafford Senior High School will be welcoming families in need to pick up 10 lunches and 10 snacks from 1 – 3PM. For more information, check out Stafford County Public School's website or Facebook page.
We're grateful to SCPS for reaching out to us to be a part of this important event, and we look forward to the positive impact this food drive will have for families throughout the local community!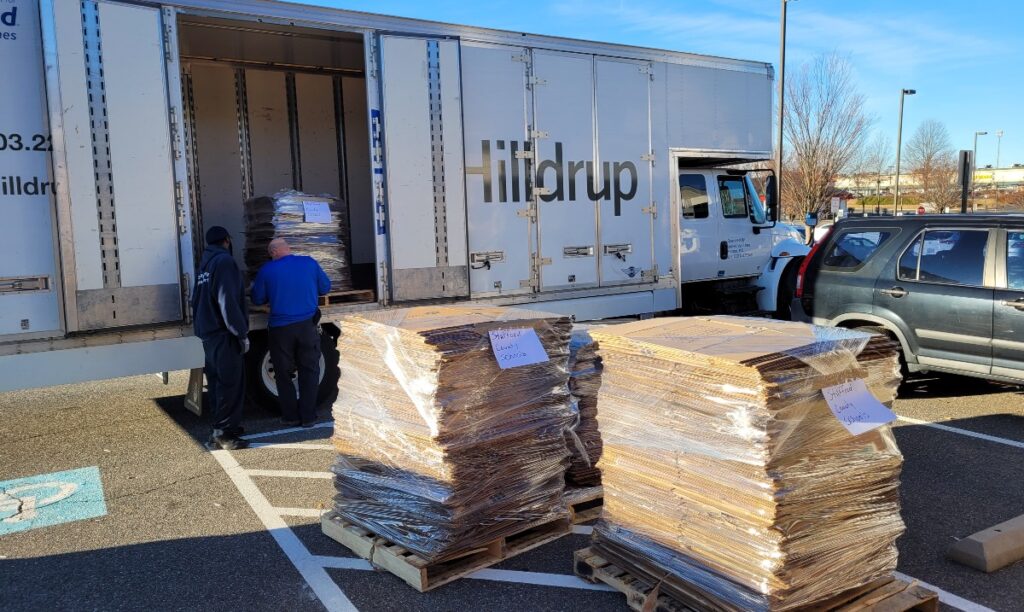 Hilldrup gladly donated 400 boxes to Stafford County Public School's Meal Kit Drive to support those facing food scarcity over winter break.
Photo credit and courtesy of Stafford County Public Schools
---