Do You Know Where Your Employees Are? The Current State of In-Office, Remote and Hybrid Work Preferences in 2023
From fully remote to in-person only, view a snapshot of current work arrangements and how to manage what's best for your company.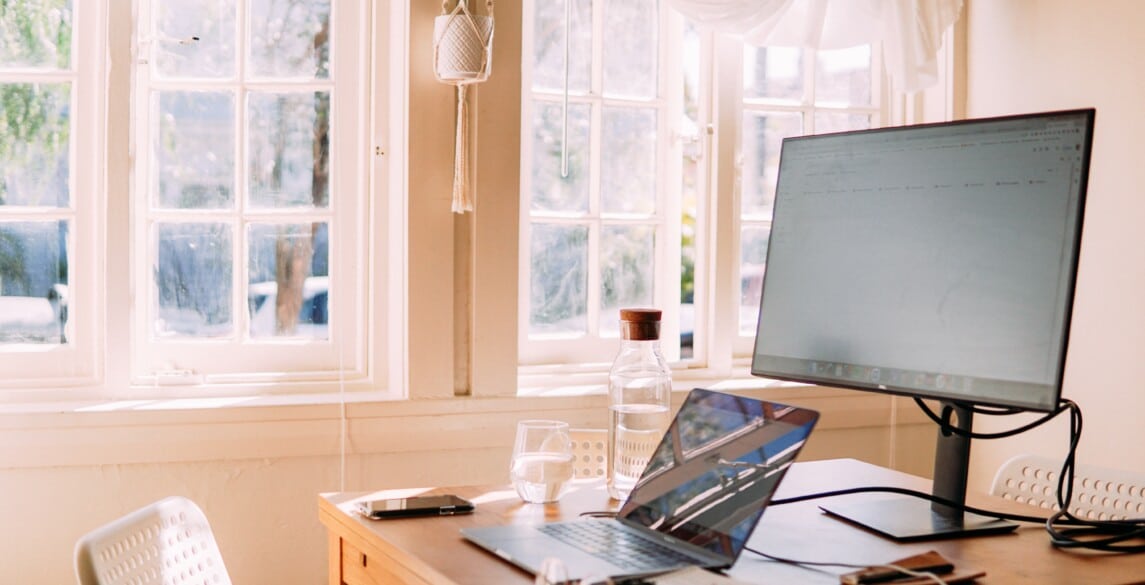 Since 2020, workplace trends, work preferences and company workflows have shifted tremendously. As the world settles into a new rhythm, it's clear that hybrid work is set to remain in some capacity.
Forced to adapt during the pandemic, entire industries looked to remote work and managed to go on without a measurable loss in productivity. Now, employees have more leverage to choose where and how they work. It's important for companies to manage their employees' expectations and preferences, while also finding a system that is conducive to their business needs.
A Snapshot of Work Arrangements in 2023
Office and workplace operations have shifted dramatically over the last few years— at the peak of the pandemic, around 62% of people in the U.S. were working remotely, according to a national survey by the University of Chicago and three other universities. Prior to that, only 6% of employees worked primarily from home and approximately 75% of workers had never worked remotely before. A few years removed, remote and hybrid options aren't going away any time soon.
Here's a look at the numbers as of 2022:
66% of U.S. employees work remotely, at least part-time.
Approximately 92% of employees work at least one day per week remotely, with the average U.S. worker working 5.8 remote workdays per month.
16% of companies are fully remote.
44% of companies don't allow remote work.
JLL's 2022 Future of Work survey uncovered that more than half (53%) of responding organizations plan to make remote working permanently available by 2025. A recent report from Zippia estimated 36.2 million American employees will be working remotely by 2025— a projection in line with the sentiment that 68% of Americans would prefer to be fully remote. It's a desire so significant that nearly a quarter of workers (23%) would take a 10% pay cut to work from home indefinitely.
Not everyone feels the same way. According to JLL's Workforce Preferences Barometer, 37% of people over 50 elect to be in the office five days a week as opposed to just 20% of those under 35. Non-managers, particularly those newer to a company, are seeking in-person opportunities to immerse themselves and learn from others. In fact, 41% of those surveyed identified the primary purpose of the office being to provide opportunities for peer-to-peer learning and mentorship.
What Does this Impact?
There's no going back to exactly the way the world was prior to COVID. Companies must consider how their decisions and policies will impact the way they operate and their goals. From recruiting and retaining employees to how much office space is necessary to accommodate employees, work arrangements play a big role in several different aspects.
Talent management
With an abundance of options for workers, companies should be cognizant of how their remote, hybrid or in-person policies will impact recruiting and retention efforts. Currently, remote jobs make up 15% of work opportunities in the U.S. Nearly six in 10 workers report being more likely to choose an employer that allows remote work rather than one that doesn't, according to Zippia.
Flexibility is a priority for many, but of course, isn't an option for every organization. Whether or not you decide to leave remote working opportunities on the table, it's important to set expectations with clear communication. Companies may also consider other strategies like offering revamped
benefits, rewarding good work and providing career advancement pathways.
Productivity
A study from Deloitte found a surprising spike in productivity during the pandemic, despite fears and the unknowns of remote work. In Zippia's findings, four in 10 workers stated that they were more productive while working at home during the pandemic, as opposed to the office. What's more, many employers and employees are on the same page believing that remote work has reduced absenteeism and the use of sick days.
While productivity may not be a major concern for employers electing to offer hybrid or remote options, it's not a one-size-fits-all solution and may not work for everyone. Managers should continue to monitor and check in with employees to make sure the arrangement is working effectively for both the employee and the team.
Workplace culture
With employees routinely out of the office, there are natural questions as to how this will impact culture, collaboration and employee engagement. To preserve and enhance culture, companies should continue to prioritize and tie actions back to established values, keep employee expectations fair and equal whenever possible, make time for routine communication and more.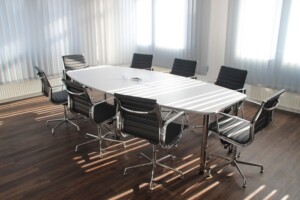 Commercial real estate
If you go the hybrid or remote route, you may see underutilized office space and amenities as a result. Companies across the nation have been making the decision to downsize or re-evaluate their current office situation to save money and reallocate resources. Tech companies, for example, have turned away from cubicle-style offices and instead have opted for spaces that encourage meetings and collaboration for the times when the team comes together. The commercial real estate market is seeing the effects of remote work and in many ways will have to adapt to meet the needs of employers and employees everywhere.
Residential real estate
As employees are no longer required to come into the office every day, the real estate market has seen a shift in individuals and families moving outside of big cities and into surrounding suburbs or small towns. With the daily commute out of the picture, it makes sense for employees to save money by renting or purchasing cheaper, and sometimes bigger, homes. If your company decides to go back to fully in-person work, this is a consideration that might lead to some employees leaving for remote opportunities.
Local economies
With less populated office spaces and fewer commutes, downtowns across the U.S. are quieter and seeing less foot traffic to businesses. According to Pew, the shift in remote working is affecting more than just real estate— entire cities and states are changing their economic development focus from commuter transit and housing to the creation of shared workspaces, broadband availability and more competitive tax rates.
Tips for Balancing Work Preferences with Your Company's Needs
Because many employees have experienced what it's like to work entirely in-person as well as remote in some capacity, chances are your employees have a strong preference for how they want to work.
Especially for companies trying to wean back into the office, it's important to move forward with clear communication and understanding. Because, just as the working landscape has changed, employee needs and work preferences have also evolved.
Assess your current working situation. Take a long look at what is working well and where things could improve for your team. Are you effectively collaborating and communicating? Are employees leaving for other, more flexible job opportunities? How easy or difficult has it been to attract new talent? Do employees feel a sense of belonging and does your culture translate to the virtual world?
Gauge your employee preferences. Don't be afraid to survey or provide opportunities for listening. Before making any mandates, you should have a baseline understanding of what your employees expect and want out of their job. You may not be able to please everyone, but taking the time to hear them out goes a long way.
Set a policy in place and communicate effectively. You'll want to standardize a policy as best you can to ensure fairness. While not always possible to achieve, varying allowances may leave employees feeling slighted or mistrusted if they are the only ones required to work in person. If you require some level of seniority to be eligible for flexible work arrangements, set those expectations from the beginning.
Don't be afraid to adjust or make exceptions. You may find after updating your policy that things aren't working as well as you hoped. That's okay. Maintain open communication with your employees, listen to feedback and work with management to find the best solution. In some cases, you may need to make concessions to retain critical talent, and it's important to understand that your employees are people first.
From mandated in-office work to high-autonomy work arrangements, companies are still finding their footing and learning what is best for everyone involved. Regardless of your decision, your company's culture, business goals, productivity and team cohesion should remain top priorities. Trust our team's experience and agility to help you, in whichever way your business is moving toward next. Contact Hilldrup today!
---