Handle With Care: Moving Delicate and Complex Furniture
Hiring a moving company like Hilldrup can take an otherwise stressful move and help you focus on the exciting things like starting…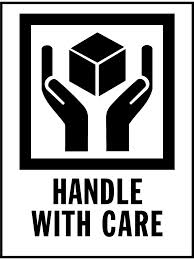 Hiring a moving company like Hilldrup can take an otherwise stressful move and help you focus on the exciting things like starting the next chapter in your life. This is largely because professional movers know exactly how to handle your belongings and have tools and techniques you might overlook. But certain items need more than delicate handling, they require specific technician services like an electrician, plumber or carpenter to prepare them for your move, and in some cases, unload and reinstall them. Not doing so can ruin these items, or at the very least, void their warranty.
It's not always easy to know which of your belongings this applies to, so we've compiled a list of the more complicated items you might have that need these considerations. 
APPLIANCES: Appliances such as washers, dryers, refrigerators, dishwashers and gas stoves have water or gas lines that need to be disconnected and then flushed to prevent any seepage while in transit and then properly reconnected by a certified technician – especially if servicing front-load and high-efficiency washers, which need special tools to secure the washer drum that also must be properly removed before using again.
GRANDFATHER/WALL CLOCKS: Clocks with weights and pendulums are very sensitive with lots of delicate moving parts. To prevent damage, these items need to be removed and any moving parts secured by a clock technician before the clock can be packed or crated.
SELECT COMFORT BEDS / SLEEP NUMBER BEDS: Select comfort air mattresses have delicate fittings that need to be carefully removed, packaged and reconnected at your new home by a professional technician to prevent damage to the air mattress bladder and fittings.
FURNITURE SERVICES: Certain pieces of furniture (such as a corner desk) that were assembled in your home could require a technician to break down and reassemble if they have a large number of pieces/fasteners. Also, you'll need a specially trained technician if anything requires doors or railings to be removed or if hoisting services are required.
CRATING: Fragile items such as glass shelves, wall mirrors, artwork and delicate or ornate furniture that are too large to be packed in standard moving boxes often require crating to ensure they can be safely transported. All marble pieces larger than 12 inches will need to be crated.
Other items that often require third-party service include:

Home gym equipment
Grand and baby grand pianos
Pool tables, pinball machines and other gaming tables
Hot tubs and spas
Trampolines
Chandeliers
If you have any items needing special considerations, rest assured, your move coordinator can locate and schedule the appropriate technician for you at no additional cost. Although we don't charge a fee to schedule these services or collect any type of charge from the provider, you will be charged for the service itself. We recommend you always consult your owner's manual and review your warranty information to make sure you will not be voiding the manufacturer's warranty.
---