Developing a Return to Work Plan? These Tips Will Help.
The past few months have posed countless challenges for businesses everywhere. Many of the issues facing them have revolved around how to…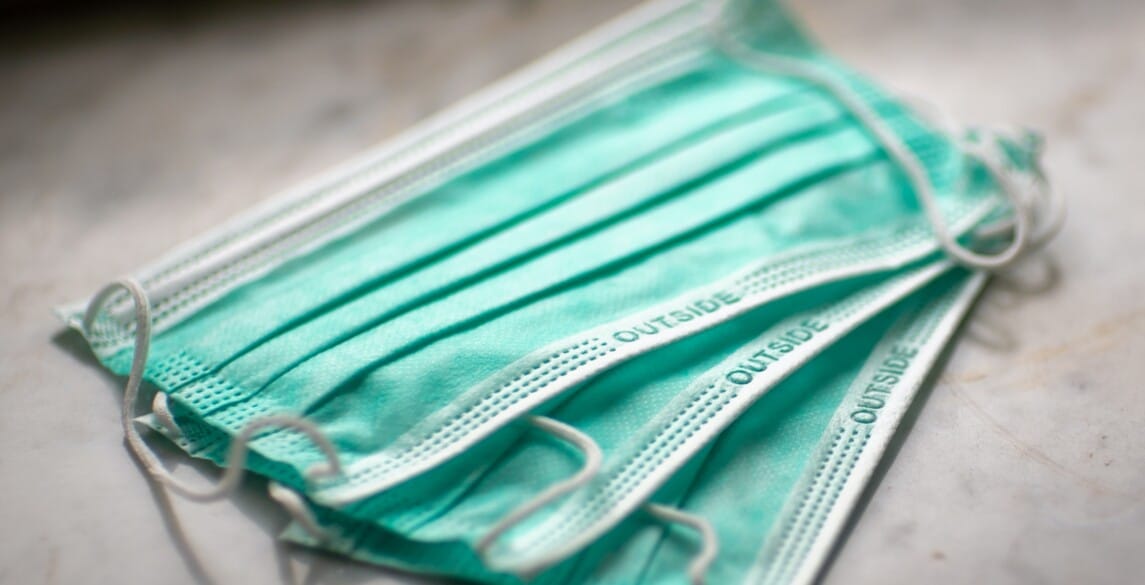 The past few months have posed countless challenges for businesses everywhere. Many of the issues facing them have revolved around how to keep their employees both safe and productive during such a remarkably uncertain time. Seemingly overnight, employees found themselves working from home and juggling personal responsibilities like childcare amidst work calls and meetings. And as some businesses plan to keep employees working remotely into 2021, others have or are beginning to bring their employees back into the office.
But what does that look like in practice – particularly for businesses whose offices are in parts of the country where COVID-19 cases continue to rise or are holding steady at high levels? Developing a return to work plan that addresses both your organization's needs and your employees' concerns is critical. Here are a few important considerations to follow as you develop your return to work plan.
Set standards for office safety, communicate them well and often
If returning to the office is a necessity, the health and safety of your employees is paramount to anything else. Plan ahead to determine which responsibilities and practices will be mandatory and what additional resources and support the company can provide to accommodate staff. SHRM has a helpful checklist of workplace safety measures to consider, which includes:
Implementing employee health screening requirements
Providing personal protective equipment like face masks, face shields and hand sanitizer
Disinfecting shared spaces like restrooms, elevators and common areas each day (or more often depending on the number of staff you have in the office)
Following an exposure-response plan in the event an employee tests positive for COVID-19, which includes stay-at-home requirements and a deep office clean
Even the best plan is only effective if it's properly communicated to your staff in a way that allows for them to ask questions and share concerns they may have. Just as the pandemic is continuing to evolve, your plan should be updated as needed to account for any new safety precautions that may be necessary.
Rearrange, revamp and redecorate the office space
Until earlier this year, open offices, communal workspaces and enclosed conference rooms were staples among office buildings, designed to encourage creativity and collaboration. Today, however, these trends are more seen as potential health risks. As part of your return to work plan, the physical office layout needs to be re-evaluated to allow for necessary safety practices like social distances. Here are a few things to consider when implementing new office layout ideas.
Implement six feet social distancing practices by spreading out desks or removing access to every other cubicle or seat at a shared tabletop
Stagger lunch breaks, office days and meetings so fewer employees need to be in these spaces simultaneously
Install plexiglass barriers, sanitation stations and update air filtration and ventilation  systems
Continue to prioritize company culture
How has your company culture been affected since the coronavirus pandemic began? Are employees still able to connect and engage? Are they able to utilize the benefits and perks your company offers? These are important questions to ask to keep a pulse on your talent during these challenging times. Even as employees return to the workplace, how will these issues continue be affected and how can you adapt your offerings? Here are a few priority perks to think about:
Make sure people are taking paid time off (PTO) they may have. While it's discouraging for some to use PTO during a time when travel is minimal, taking a mental break from work is still beneficial for everyone.
What upskilling opportunities can you be offering employees that will help ensure your team is well-equipped to adapt to long-term remote work? While some companies will be returning to the office, many others will not – and certain skills, like facilitating online meetings, may be helpful for some employees as they adapt to a new, remote reality.
Over the last few years, many top employers have been adopting benefits offerings like gym memberships and other mental and physical health perks. Gyms may be opening back up, but people are still feeling uneasy about sharing public places, especially for recreation or leisure. Think about how these offerings can be digitized and what incentives will keep employees participating.
Accept that working from home may be here to stay
According to a recent McKinsey study, 80% of workers enjoy working from home, and more than two-thirds (69%) say that they are either more productive or as productive as before the pandemic. In addition to productivity gains, many employees enjoy not commuting, as well as the flexibility of completing work outside of the typical nine-to-five workday – especially for parents with kids who are learning from home.
Some companies, like Google, have already announced that they will not be returning to the office until the summer of 2021. Remote versus in-person work will vary for each company, and the most effective strategy to take for you will depend on your employees and your organization's core business needs. Before choosing how employees will be working in the foreseeable future, ask them what works best for them, and be open-minded to remote work if the work allows.
Returning to work may seem daunting for many employees. Having a detailed return to work plan can assuage their fears by demonstrating that your organization has thought through how to keep them as safe as possible. Communicating this plan on a frequent basis and adapting it as needed will help everyone ease back into their in-person work routines.
Have questions about your return to work plan? We'd love to help! Our corporate relocation and commercial teams specialize in programs, policies and design strategies that keep employees engaged and safe!
---