E.J. Radford Retires After 31 Years of Service
E.J. Radford, Director, Workplace Solutions, recently retired and was celebrated by colleagues, friends and family.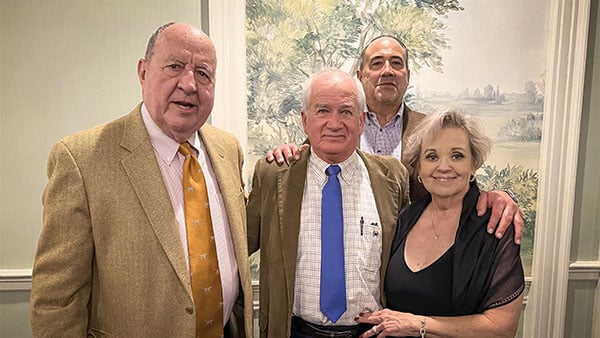 From overseeing the moves of multiple Governors of Virginia to workplace projects in and around Virginia's capital city, E.J. Radford has been a critical part of Hilldrup Richmond's success. In early January, it was our honor to celebrate and thank E.J. for his career with us after 31 years of service.
Friends, family and many of Hilldrup's retirees and leaders attended a dinner celebration to thank E.J. at The Commonwealth Club in Richmond. During the evening's event, Charles W. McDaniel, President and CEO, raised a toast to E.J.'s success – both professionally and personally – and to a joyful, well-deserved retirement.
With so much knowledge of both the industry and Hilldrup alike, we asked E.J. a few questions including his best career advice and how he plans to enjoy his retirement.
Hilldrup: What will you miss most about working at Hilldrup?
E.J.: The people. Without the support of my Hilldrup colleagues throughout my career, I would not have had the success I've had.
H: What were the most rewarding/memorable parts of our career?
E.J.: During 2011-2012, we handled some large scale "BRAC" (Base Realignment and Closures) moves for various military bases throughout the country. These moves involved moving items such as armored tanks, missiles (empty, of course!) and all kinds of equipment used by the military. These moves required a great deal of coordinating with the military. In fact, cranes were used to move the larger pieces of equipment. 
H: If you had to give one piece of advice to someone who is just now joining the industry, what would you tell them?
E.J. Work hard! "Say what you do and do what you say." Mr. McDaniel [Chairman of Hilldrup] taught me that early in my career.
H: What are your plans for retirement?
E.J.: My wife and I love doing things around the house and in the yard. We just built our retirement home, so I'll have plenty of time! I'll do some traveling, and my grandson plays major league baseball for the St. Louis Cardinals, so hopefully I'll get to see him play.
On behalf of all of us at Hilldrup, congratulations E.J.! So many of us have had the pleasure of working with you closely and appreciate all of your hard work and dedication year after year. We wish you the very best!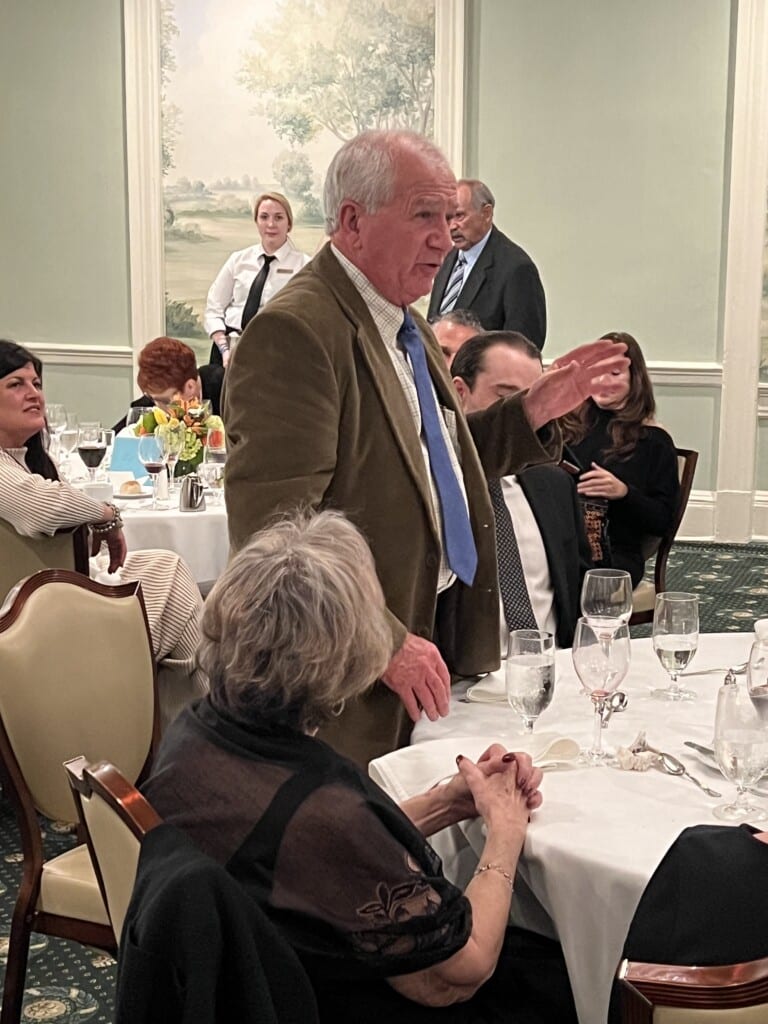 E.J. Radford shares his appreciation with all those in attendance during his retirement celebration in Richmond, VA.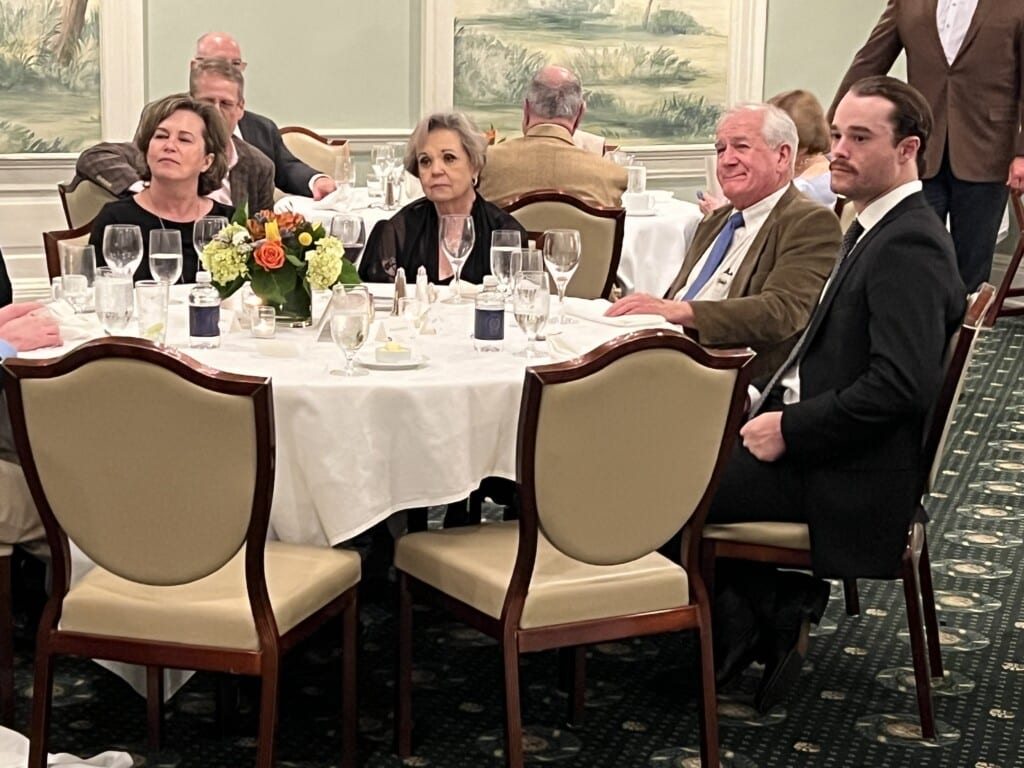 Hilldrup leadership shared their stories and experiences working with E.J. over the years to him and his family in a touching tribute to the many ways he's impacted our organization for the better.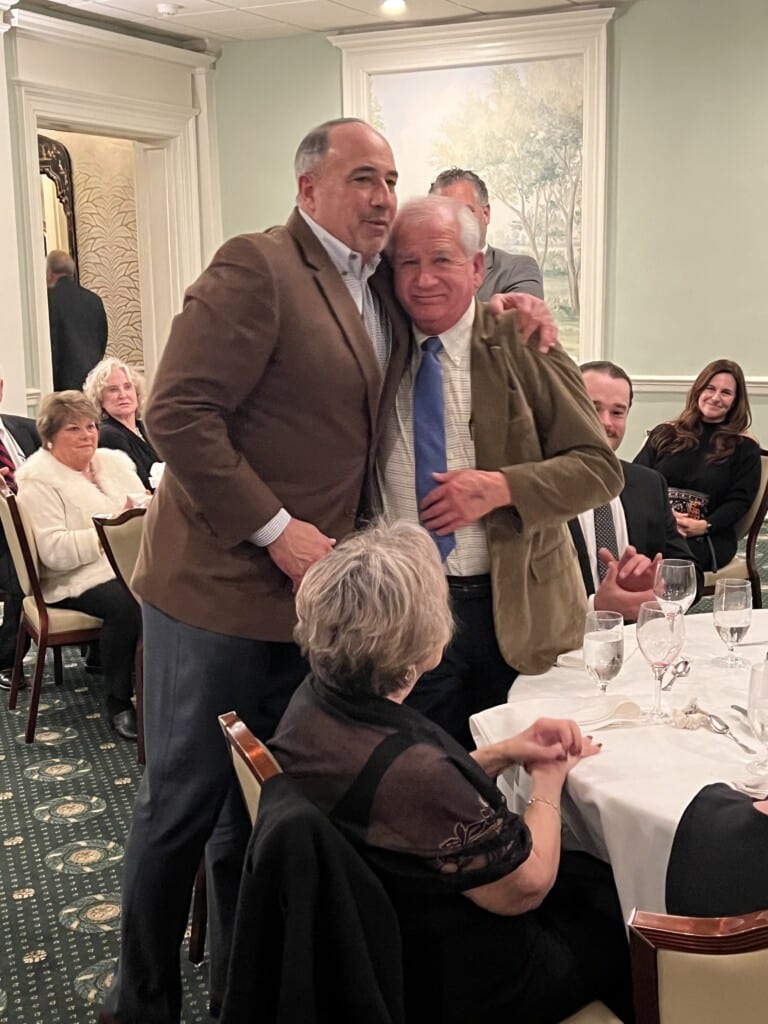 Charles W. McDaniel, President and CEO, congratulates E.J. Radford after toasting to E.J.'s success during the dinner party celebration.
---