Farewell Pete, Thanks for 45 Years of Service
In 1968, Lyndon Johnson was the President, the Emergency 911 telephone service was created and Hilldrup's outgoing chief financial officer Pete Marshall…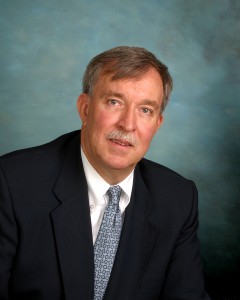 In 1968, Lyndon Johnson was the President, the Emergency 911 telephone service was created and Hilldrup's outgoing chief financial officer Pete Marshall joined the company when he walked in to apply for a billing clerk position. After 45 years of service to Hilldrup – an achievement nearly unheard of these days – Pete is retiring.
Pete helped transform Hilldrup from a $250,000 company to one worth more than $100 million today. Throughout his career, he made integral contributions that helped our company remain a leader in the moving industry. During his time here, he helped implement five major modernization conversions. Before rising to the rank of CFO, Pete served as an accountant and assistant treasurer.
Beyond Hilldrup, Pete was an active fixture in the moving industry.  He served on the UniGroup Agent Advisory Council's Finance Committee in 2001-2002, which provided the UniGroup Information Technology organization advice on strategic information technology initiatives.  As a member of the Finance Committee, Pete helped discuss all aspects of the Agency finance system, both for the present and future.  Pete also was nominated for the Virginia Business Magazine's CFO of the Year Award for large private companies in 2009.
For those who know Pete, it is no surprise that he is still walking through the doors two days a week to ease his way into retirement. Pete will keep busy during retirement by gardening, caring for his Civil War gun collection, and spending time with his wife.
We hope you will join us in thanking Pete for making Hilldrup into the company it is today. Enjoy your well-deserved retirement Pete!
---