Getting Ready to Move? Be Aware of These Common Moving Scams.
Last year alone, more than 3.2 million Americans fell victim to some sort of scam, according to the FTC. Unfortunately, one of…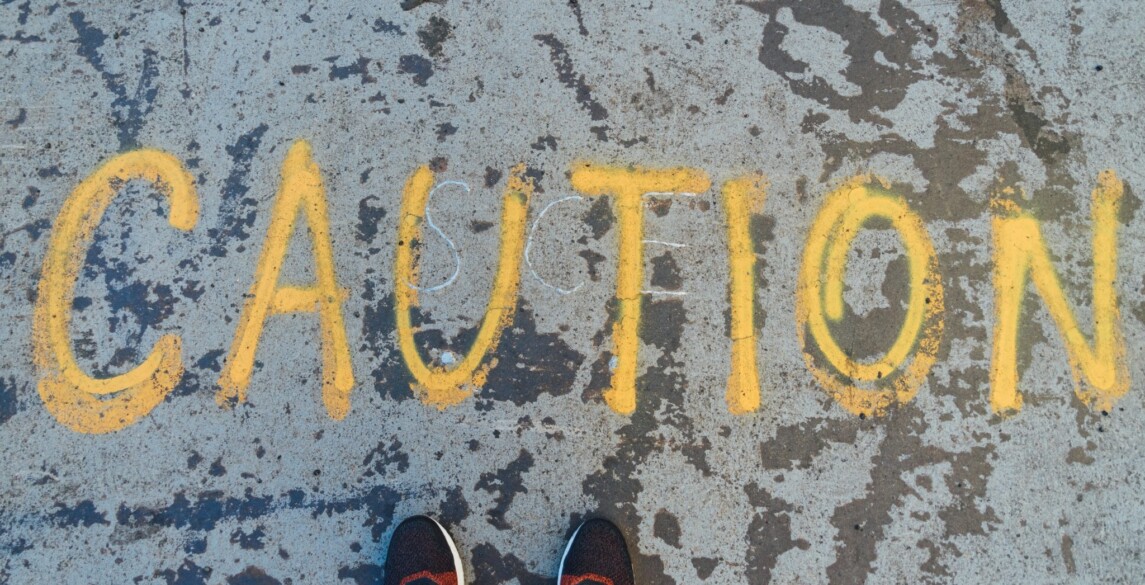 Last year alone, more than 3.2 million Americans fell victim to some sort of scam, according to the FTC. Unfortunately, one of the most effective strategies for scammers is to target people during times of high stress or transition. And if you've ever moved before, you know both of those can be incredibly reflective of the move process.
Sadly, there are criminals who specifically prey on individuals and families who are getting ready to move to a new home – they are commonly referred to as "rogue movers," which includes Craigslist mover scams.
What are rogue movers?
Rogue movers, also known as fraudulent move brokers, are companies that try to lure customers with a binding price that's much lower than they can find elsewhere. However, when moving day comes, a different company arrives, loads your belongings onto their truck and then charges a significantly higher amount – literally holding your belongings for ransom because they are now on their truck.
While the list of techniques a rogue company uses is ever-changing, there are some common red flags and tactics that you should know and avoid.
Signs of a Scam
Large or full deposits required
Reputable moving companies will not ask for a large or upfront deposit. Instead, they should do either an in-person or virtual survey of your home to see all that needs to be moved. While you will receive an estimate, you shouldn't be expected to pay a large upfront cash deposit, which is a red flag for a potential moving company scam.
Withholding furniture after raising prices
As noted above, even though an initial estimate was agreed upon, once a rogue mover has your belongings in their possession, they often claim the initial estimate was incorrect and then demand additional charges, commonly up to three or four times more than the original amount.
Obviously, this is something everyone would like to avoid, but should you or anyone you know be in this predicament, there are resources to help get your belongings back. MoveRescue is a service that specializes in helping individuals who've fallen victim to rogue movers by providing tools and resources to help get their possessions returned.
Fake reviews
According to BrightLocal, 90% of people use the internet to find local businesses, with roughly a third checking online reviews at least once a day. While online reviews are an important factor to consider, it's good to do more homework than looking at just one review before choosing a moving company.
For example, confirm that the moving company has been verified on the Better Business Bureau, Yelp or Google Reviews, and that the people posting the reviews are legitimate. How can you tell if it's a legit review? See if the person has a track record of posting reviews for different businesses, not just a one-off glowing review for the moving company you're considering.
Another way to see if the company is reputable with genuine reviews is to look for the ProMover certification. This is a program established by the American Moving and Storage Association (AMSA) to certify reliable, trustworthy moving and storage companies. If a company has this designation, you can rest assured they will not scam you in any way.
Identification Number
It's required by law for moving companies to have a federal motor carrier number or a U.S. Department of Transportation identification number. If the company you are working with does not have one, or declines to present it when asked, the organization might not legally be allowed to move goods.
Phishing Scams
While not necessarily specific to common moving scams, phishing scams – an attempt to steal your personal information – are a regular concern for everyone. One of the best ways to protect yourself from these potential threats is to regularly change your online passwords for all your accounts. Especially since you need to open, close and update so many accounts when you move, take this an opportunity to change all of them – making sure you don't reuse any passwords for multiple accounts, as well.
A move should always be a joyful and celebratory time in a person's life. It's unfortunate that some criminals have other plans. Fortunately, with a little due diligence, you can spot the good from the bad and have an enjoyable move experience knowing that your move plans and personal information is in trustworthy hands.
If you need help with your upcoming move and want a dependable mover with a proven record of impeccable service, give us a call today.
---