Gina Gant, Director, Client Services, Retires from Hilldrup
A colleague and friend to us all at Hilldrup, Gina Gant, Director of Client Services, recently retired from our organization. Gina, who…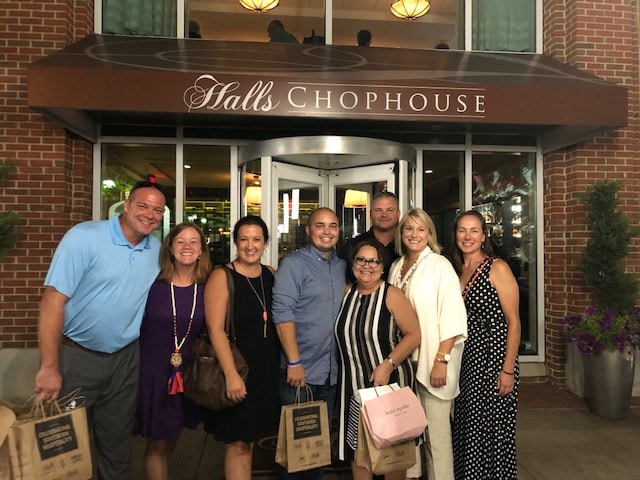 A colleague and friend to us all at Hilldrup, Gina Gant, Director of Client Services, recently retired from our organization.
Gina, who originally joined Hilldrup's Stafford Corporate Headquarters, served as a Move Coordinator in her early career with us. Her dedication to her customers and friendly, cheerful personality turned many of her clients into repeat customers and dear friends. Later, Gina transferred to Hilldrup Greenville where she served in Sales, Client Services and as a Virtual Surveyor.
In speaking with the clients who worked with Gina, they describe her professionalism and work ethic as being that of a true partner, upbeat and spirited. She has helped grow Hilldrup to what we are today, and we are truly going to miss her!
Gina's retirement plans include enjoying the beach and the company of her grandchildren and horses. We thank Gina for her unwavering commitment to her clients and to our organization. We wish Gina all the best – and many relaxing years ahead!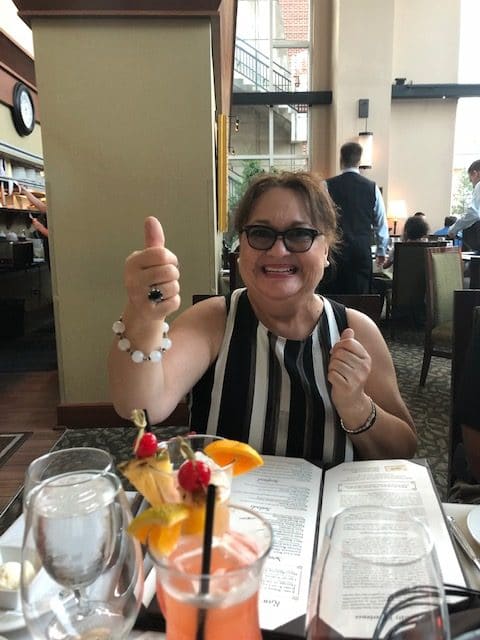 Gina Gant enjoys her retirement dinner party at Halls Chophouse in Greenville, SC. Thank you for your dedication and service to Hilldrup, Gina!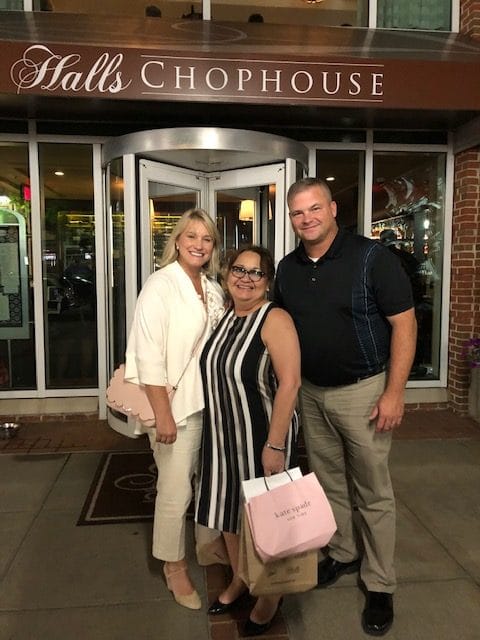 Gina Gant (center) takes a photo with Onie Girton, Senior Vice President, Sales and Client Services, and Billy Morrison, Vice President and General Manager – Greenville, after her retirement dinner party.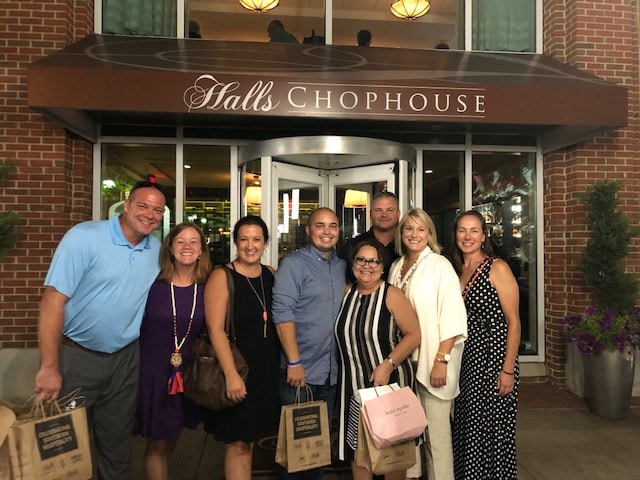 Coworkers, family and friends joined Gina for her retirement celebration in Greenville – we hope you had a wonderful time!
---