Harold Wood Retires as Senior VP, Risk Management and Safety
After 42 years of dedicated and transformative service to Hilldrup, Harold Wood retires.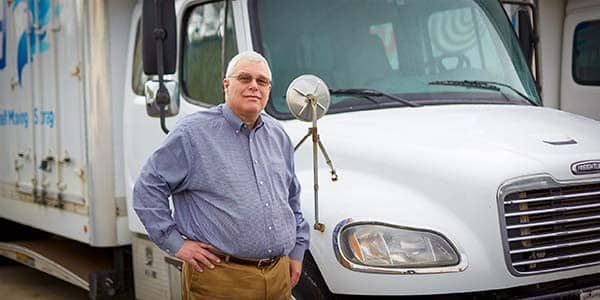 Hilldrup has been recognized for our consistently high safety ratings, our modern, reliable fleet and for retaining the best professional drivers on the roadway. This unwavering success can be directly attributed to the commitment of 42-year industry veteran and Senior Vice President, Risk Management and Safety, Harold Wood. Harold's oversight of risk management, safety and insurance, as well as his success building Hilldrup's Sentry Leasing business, has helped build Hilldrup's legacy and prepared us for the future.
From his father, who was a tire vendor for Hilldrup, to joining our organization in 1980, Harold's knowledge and expertise of our fleet has been invaluable. Now, in late 2022, Harold has retired from Hilldrup.
"Harold's commitment and expertise has been crucial to Hilldrup's success these past four decades, which is evident in so many ways," shared Charles W. McDaniel, President & CEO of Hilldrup. "Harold's legacy is one that we all should model and seek to leave."
We asked Harold to share a bit about his career with Hilldrup, the biggest change he's seen take place in the industry and, of course, how he plans to enjoy his retirement.
Hilldrup: You worked in Hilldrup's Claims department first. How did your experience there prepare you later for a career in safety, insurance, etc.?
Harold Wood: The early years working in the Claims department laid groundwork into understanding all the departments and employees with Hilldrup as claims were settled. It also led me to understand very quickly the importance of our customers and performing a quality job for each customer. Working with Hilldrup's claims led to a better understanding of the interactions of customers and our Van Operators and what difficult jobs they and our service teams encounter each day, and how stressful a relocation is for customers.
H: What will you miss most about working at Hilldrup?
HW: That is easy – I will miss the people.
H: What do you think makes Hilldrup different compared to other moving companies?
HW: Hilldrup is clearly a family-owned business where the McDaniel family is involved on a daily basis. Hilldrup is also very quality driven with the customer being first. Also, the quality of the individuals that I have met throughout the years has stood out.
H: What is the biggest change you've seen in the industry, or at Hilldrup, since you started?
HW: The consolidation of moving companies, and the amazing advances in technology within commercial equipment. I cannot wait to see which alternative fuel comes out on top as diesel fuel usages decrease.
H: Finally, what are your plans for retirement?
HW: I have plans on perfecting being a better spouse, father and grandfather. I'm excited as I wait to see the new chapters of my life.
On behalf of the entire Hilldrup organization, congratulations on your retirement Harold! We appreciate the years of service you've invested to ensuring that our trucks, equipment and professionals are the finest and safest on the road. We wish you a relaxing, long and healthy retirement!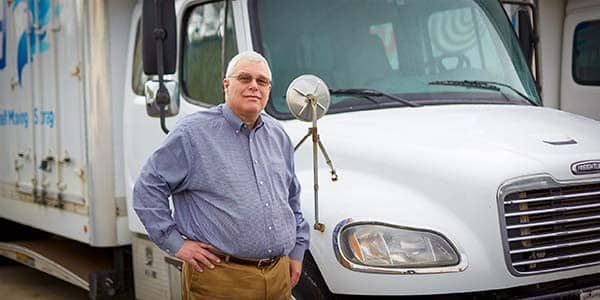 Whether in the office or in our maintenance garage, Harold's commitment to our customers, employees and fleet will have a lasting impact on our organization for decades to come. Congratulations on such an impressive career with us, Harold. We wish you all the best!
---