Harold Wood's Retirement Dinner: Celebrating 42 Years of Service
Celebrating 42 years of service to Hilldrup, we were honored to host Harold's retirement dinner with his closest friends, family and colleagues.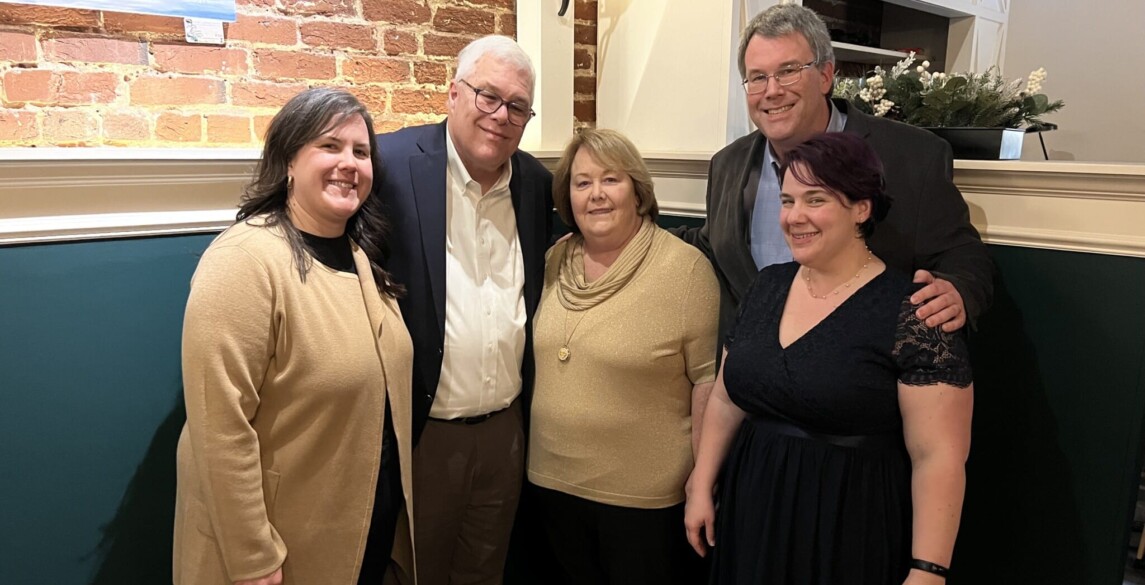 Recently, friends, family and long-time colleagues gathered to share in celebrating and thanking Harold Wood for his 42 years of service to Hilldrup. As Senior Vice President, Risk Management and Safety, Harold's role and responsibilities impacted every facet of our organization. He ensured that our people, assets and customers' goods remained safe, both on and off the road, every day. That kind of responsibility and success called for a special retirement dinner in Harold's honor!
At La Petite Auberge in historic downtown Fredericksburg, Hilldrup's leadership team welcomed Harold and his family. Harold was joined by his daughter, Megan; wife, Kathleen; son, Jason; and daughter-in-law, Audra. A table for Hilldrup's retirees who were in attendance now welcomed Harold to this new "club" – all of whom, in fact, had worked for Hilldrup for over 40 years!
From his father, who was a tire vendor for Hilldrup, to joining our organization in 1980, Harold's knowledge and expertise of our fleet has been invaluable. Harold's oversight of risk management, safety and insurance, as well as his success in building Hilldrup's Sentry Leasing business has truly made us a leader in the industry and has helped shape our future.
During Harold's retirement dinner, Hilldrup leaders, of both past and present, shared stories and sentiments of Harold's career and impact on them and our organization. The celebration was the perfect opportunity to welcome those who have supported Harold in his success and those who will continue to build on Harold's legacy at Hilldrup for years to come!
Thank you, Harold for your hard work, success and the invaluable impact that you've left on Hilldrup. Your dedication is an inspiration to so many of us at Hilldrup. We wish you a healthy, happy and well-deserved retirement!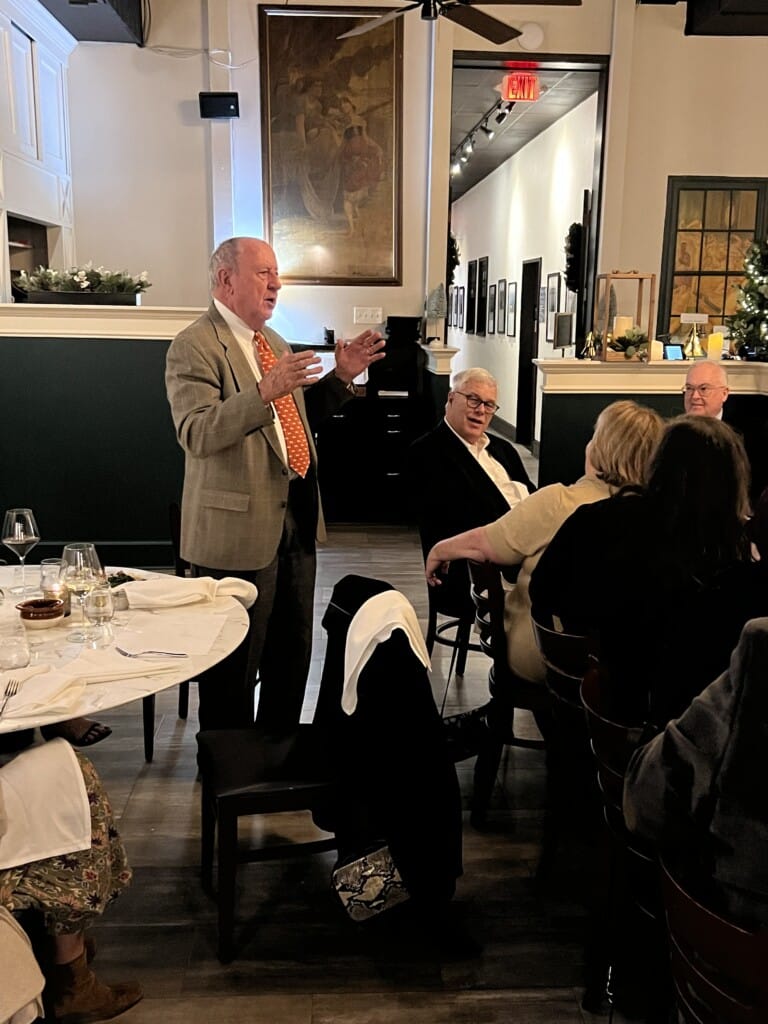 Charles G. McDaniel, Chairman, speaks to Harold's career and success that have upheld Hilldrup's legacy and helped shape our future.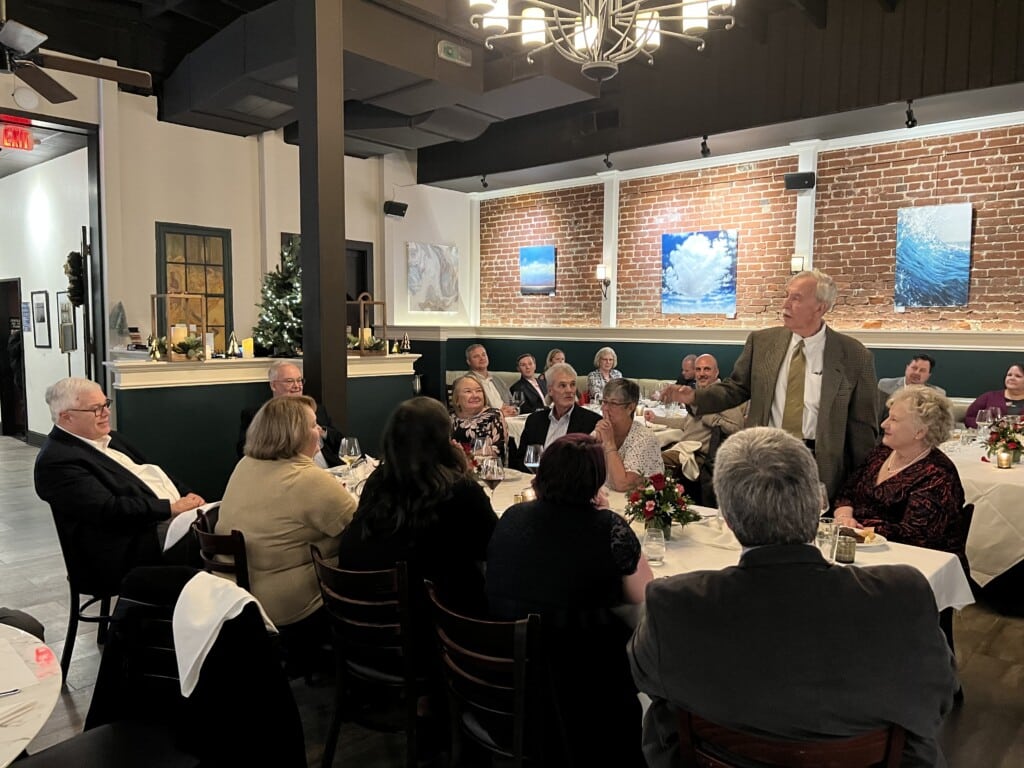 A table reserved for Hilldrup's retirees welcomed Harold as its newest member! Pete Marshall (standing) shares stories of Harold's career back when both were full-time employees.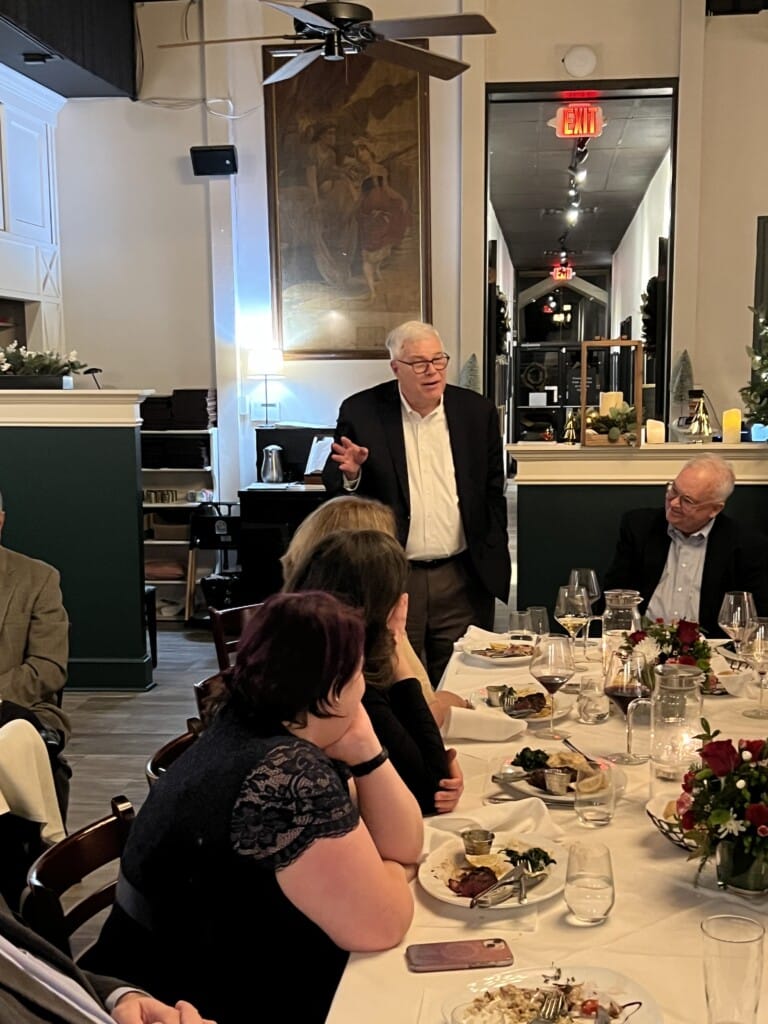 Harold Wood shares his thoughts on retirement and having been a part of Hilldrup for the past 42 years amongst friends, family and colleagues.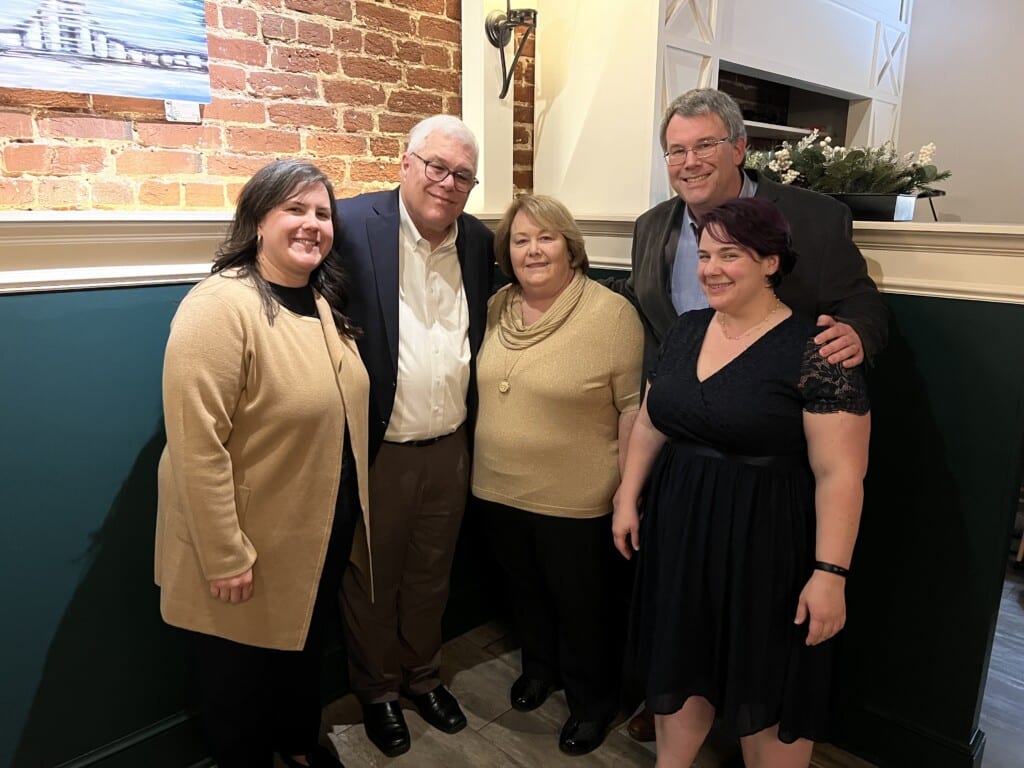 Harold's family, including (from left) his daughter, Megan; wife, Kathleen; son, Jason and daughter-in-law Audra, were in attendance to join us in celebrating Harold's career and new chapter. Thank you for your years of service to our organization and all those we serve, Harold!
---