Henry "Lewis" Kubicek Provides Field Trip Experience to UniGroup Team
Thank you to Hilldrup Van Operator, Henry "Lewis" for creating a shuttle experience for our friends at UniGroup!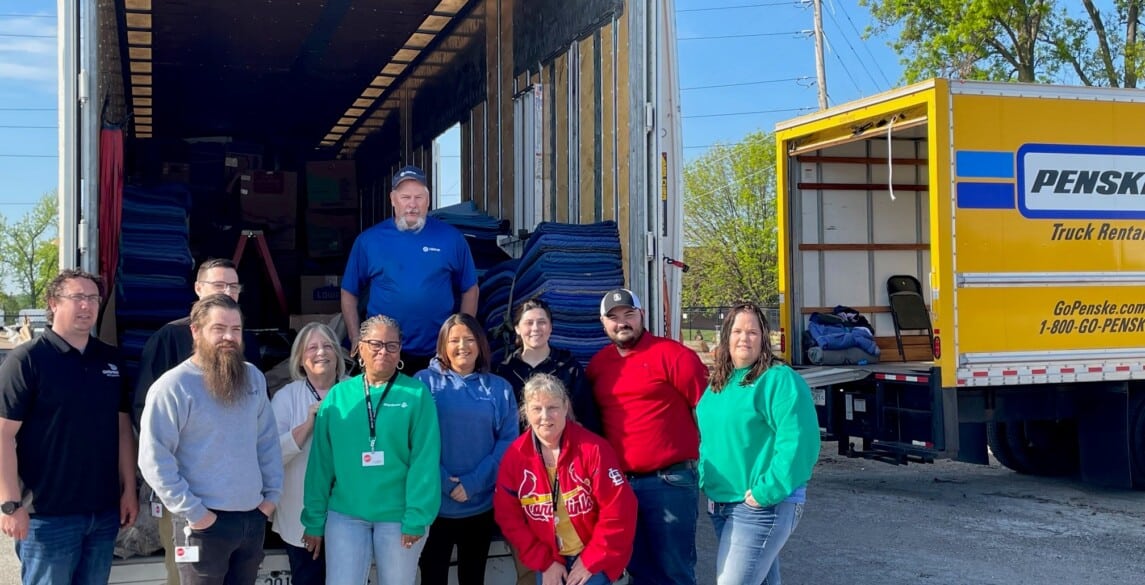 Whether supporting a customer's move from the office or while on the road, the success of every move relies on team-effort. Agents of UniGroup, the parent company of the United Van Lines and Mayflower Transit brands, including Hilldrup, know this well. So, it was a special opportunity when Hilldrup Van Operator Henry "Lewis" Kubicek stopped by UniGroup to provide an in-person demonstration of a shuttle service to UniGroup employees who support him and hundreds of Van Operators across the U.S.
An industry veteran since 1986, Lewis is a Long-Distance Van Operator who has been with Hilldrup for 5 years. Going above and beyond for his team and customers is nothing new for him – in fact, Lewis was honored as United Van Lines' Van Operator of the Month for March 2022. But success in our industry relies on everyone being on the same page – from Operations to Customer Service. To share what a day on the road looks like for Lewis, he invited UniGroup employees to get a firsthand look at a critical part of moving customers seamlessly: shuttle services.
Moving shuttle services are required when a customer's residence is not accessible for the large trailers used with long-distance moves. Whether the reason is a narrow roadway or driveway, a tight turn or steep incline, there are multiple reasons shuttles are utilized for the safety of our professionals and in moving our customers' household goods.
When it was determined that our 53-ft trailer couldn't safely access Arsenal Street in St. Louis, Lewis knew a shuttle service would be needed and therefore parked his truck and trailer at UniGroup's lot to get to work. Using a Penske rental truck, which would serve as the shuttle, Lewis made the most of the opportunity. He invited UniGroup's Household Good Operations transportation specialists to observe him and his crew shuttle an 8,000 lb. shipment from trailer to truck. The team effort was a perfect example of the care, agility and commitment to our customers that UniGroup and Hilldrup deliver every day to make our customers' moves happen no matter what challenges may arise!
"It brings a new level of appreciation when our home office employees get firsthand insight into the amount of work that goes into what our van operators do every day. We really appreciated his time and explaining to the Transportation Specialist the shuttle process," shared Gina Watkins, Regional General Manager of Domestic Household Goods Operations. "[Lewis] – the next time you are on our lot we owe you a tour of our building. Thank you Hilldrup!"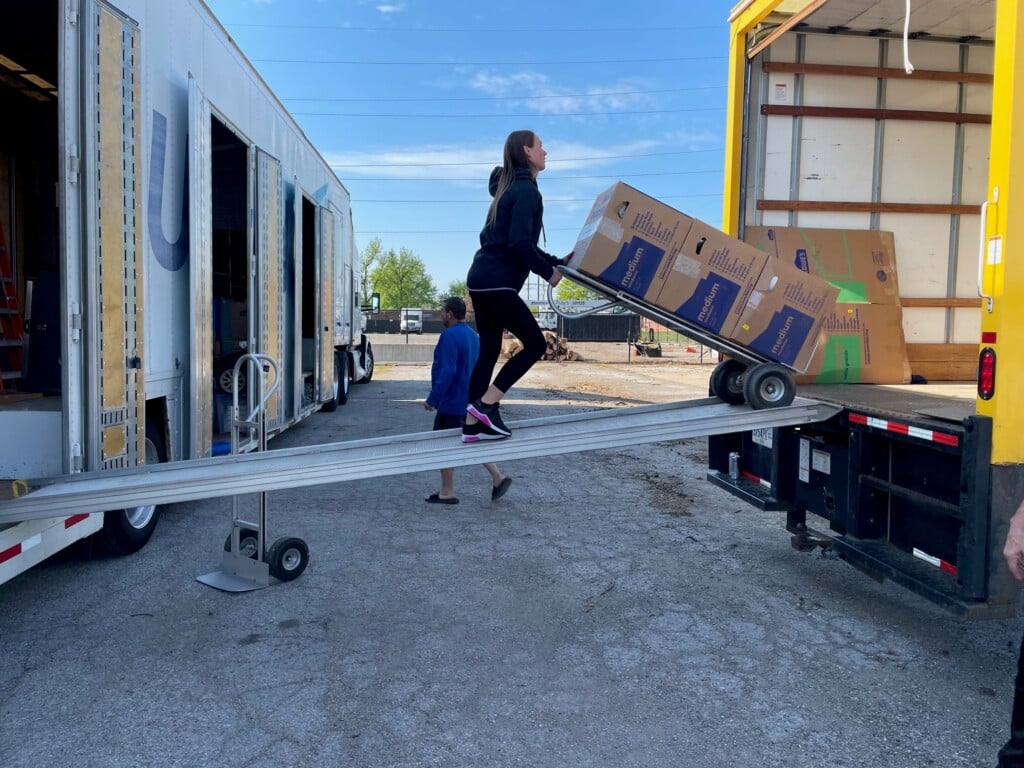 Shuttle services are a critical part of serving residential customers each year. Whether the challenge is a narrow driveway or low overhead structures, navigating a tractor-trailer to a home can difficult and may require a shuttle service instead.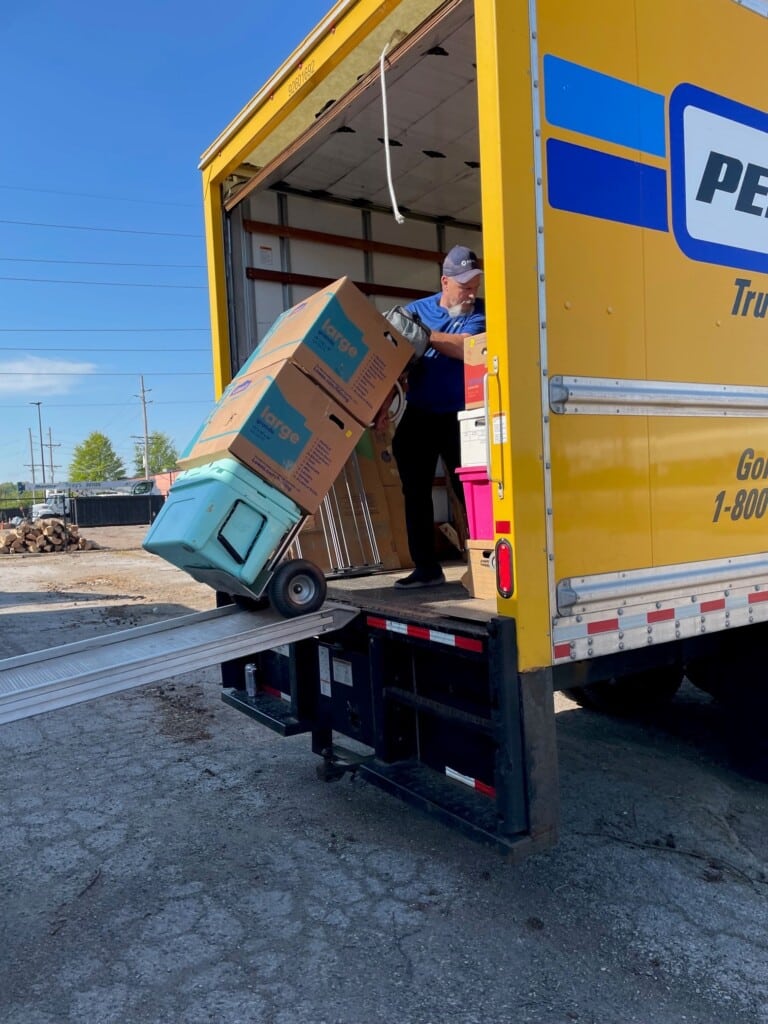 Henry "Lewis" Kubicek certainly knows a thing or two about service excellence when it comes to moving. A 37-year industry veteran and a winner of United Van Lines' Van Operator of the Month, we appreciate his commitment to our customers and teams alike!
---