Hilldrup Assists The Green Chair Project In Giving Back
Hilldrup understands that there's truly no place quite like home. It's why we take extra care in delivering our customers' belongings to…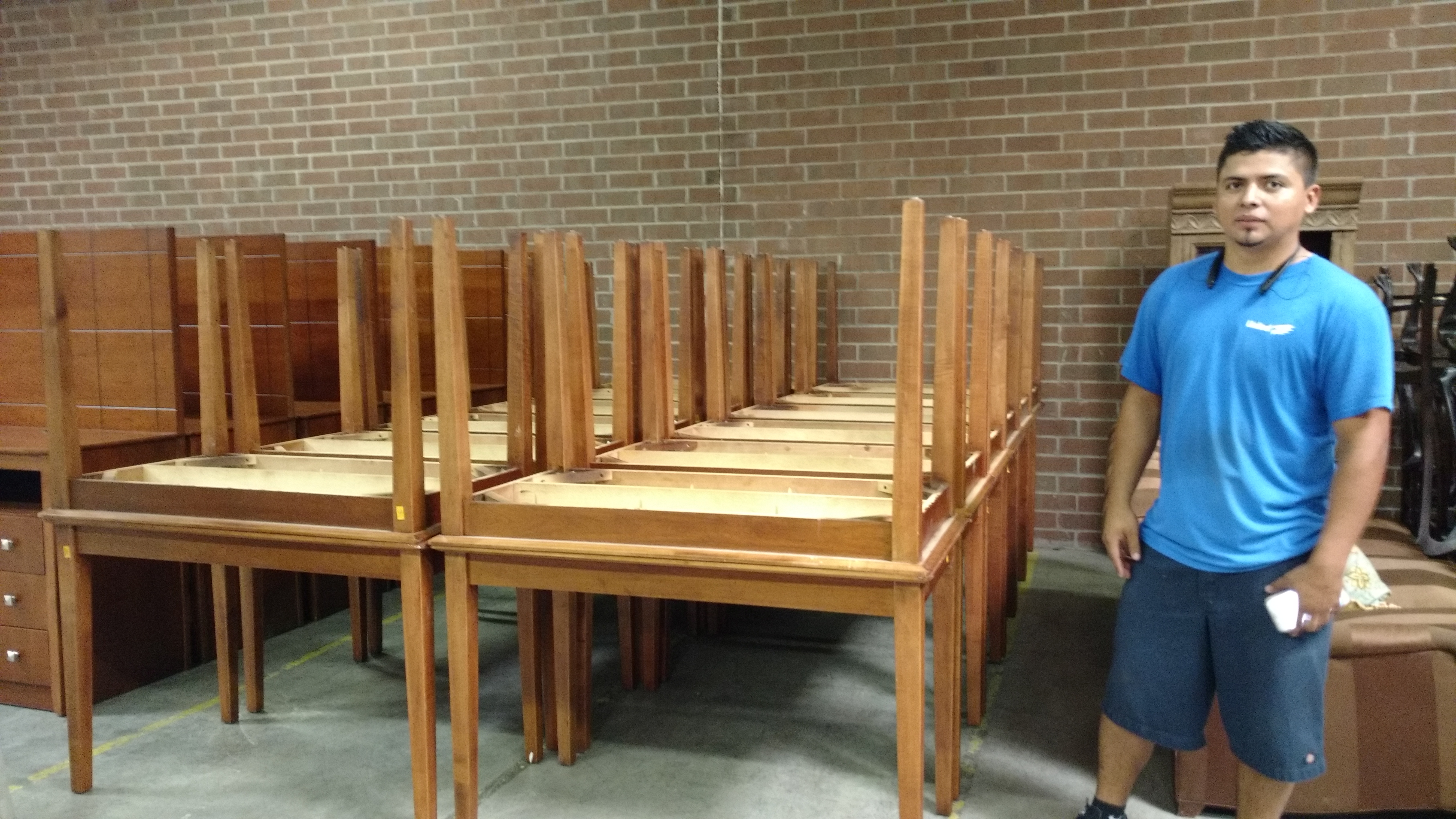 Hilldrup understands that there's truly no place quite like home. It's why we take extra care in delivering our customers' belongings to their next destination safely and quickly so they can focus on making it feel like home. With this passion and commitment in mind, Hilldrup's Raleigh branch was happy to assist local non-profit, The Green Chair Project, in helping to deliver their promise to the community as well.
The Green Chair Project's mission, Reusing furnishings, renewing lives, has been the inspiration behind their providing donated household furnishings to renew the lives of those who have overcome homelessness, crisis and disaster. Since 2010, The Green Chair Project has proudly served more than 2,300 families in the Raleigh area. So when The Green Chair Project needed assistance with moving furniture from a local hotel that no longer had space for the items, Hilldrup was more than willing to help.
The Hilldrup team assisted with moving furniture such as tables, dressers and chairs to the non-profit's showroom in Raleigh, NC. Thanks to their efforts, shoppers could browse and select from the collection of furniture to help make their new home truly their own.
"Dwayne [Evans] and Elias [Martinon] were both personable and professional," wrote Kerry Celestini, Program Manager with The Green Chair Project to Hilldrup about the team's efforts. "We appreciate their help in making this process run so smoothly – thank you for making this possible."
Thank you to Dwayne, Elias and the entire Raleigh team for your help in making this move a success for everyone. And, special thanks to the Green Chair Project for allowing us to be a part of your fantastic cause!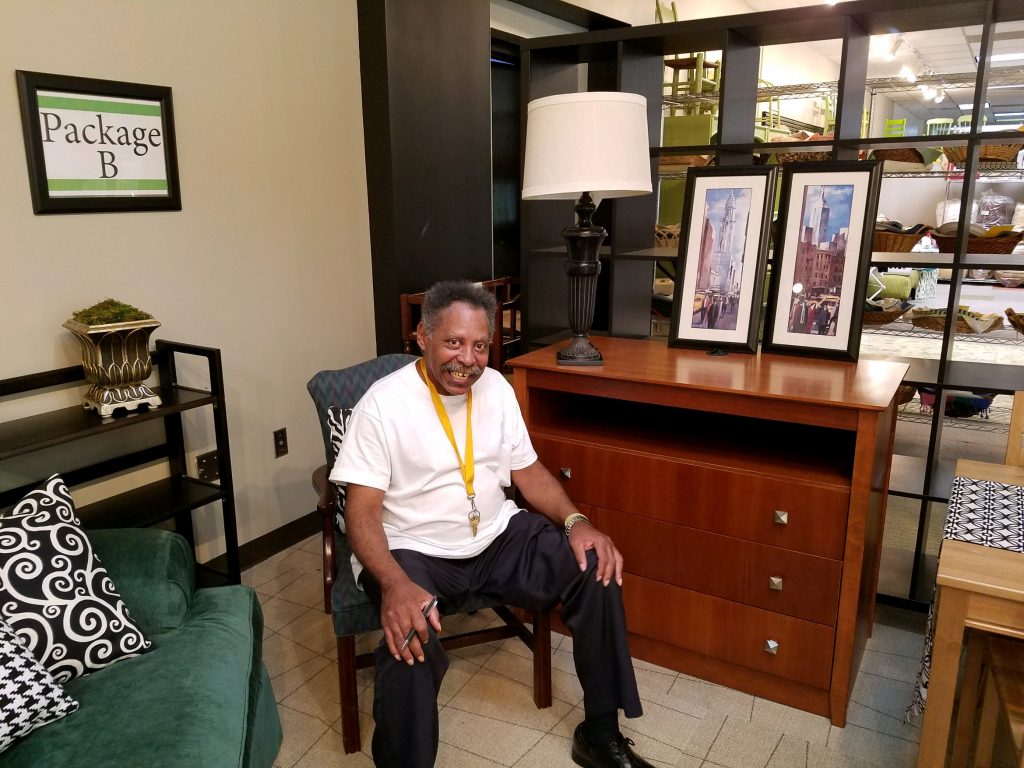 One of The Green Chair Project's recent customers and U.S. veteran, Frank, enjoys selecting furniture for his new apartment at the showroom in Raleigh, NC. We were proud to assist in delivering multiple furniture items – including the dresser pictured here with Frank!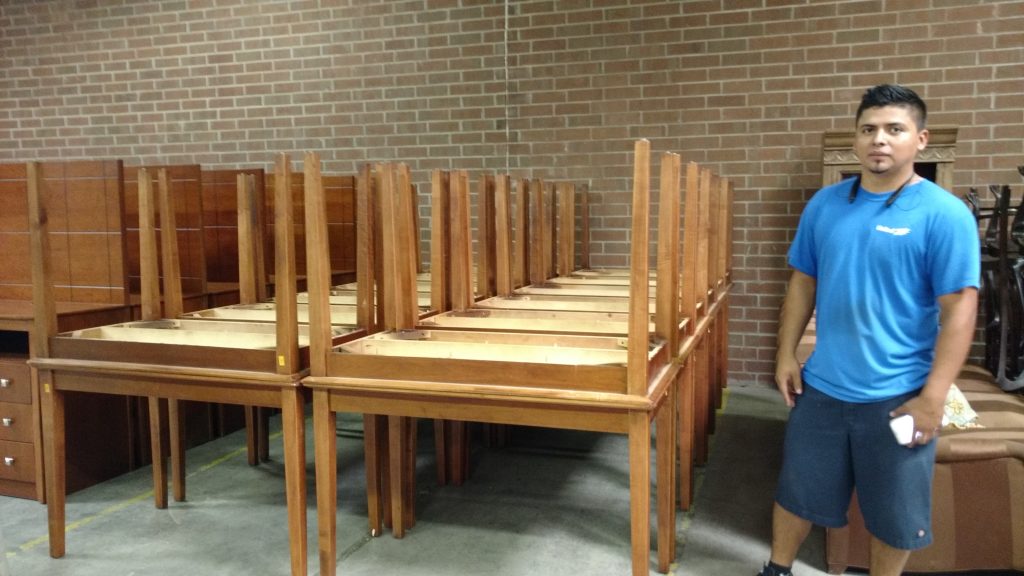 Elias Martinon, Operations for Hilldrup – Raleigh, takes a break from moving household good items such as tables and dressers from a local hotel to The Green Chair Project.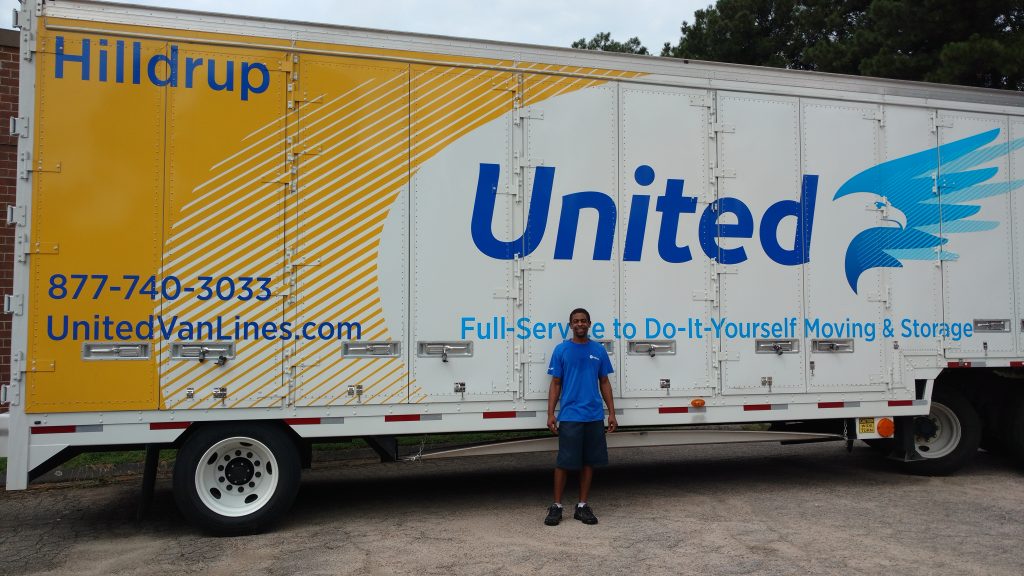 Dwayne Evans, Operations for Hilldrup – Raleigh, smiles as the last items are delivered safely to The Green Chair Project's location in Raleigh, NC.
---