Hilldrup Assists UVA Health in Preparation to Care for COVID-19 Patients
In the midst of the COVID-19 pandemic, Hilldrup was honored to assist in the transformation of UVA Health System's new inpatient tower.…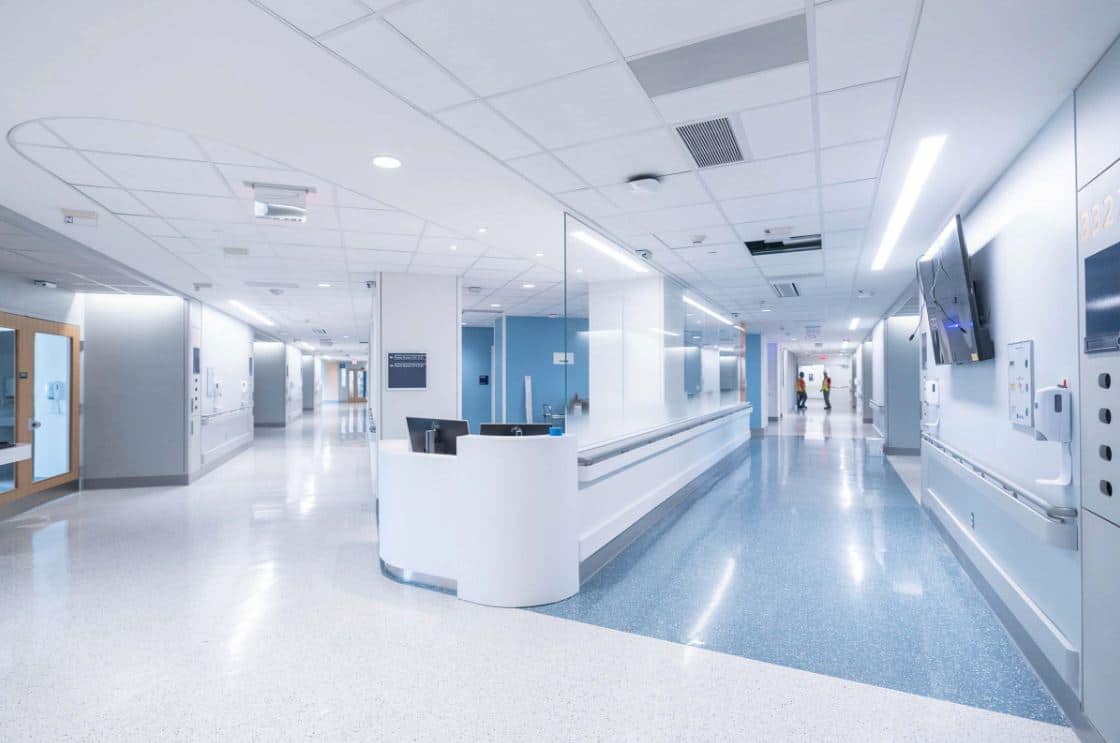 In the midst of the COVID-19 pandemic, Hilldrup was honored to assist in the transformation of UVA Health System's new inpatient tower. Located in Charlottesville, VA, UVA Health includes a hospital, Level I trauma center, as well as primary and specialty clinics and cancer and heart centers that are nationally recognized.
The creation of the inpatient tower, which was six years in the making, took a transformative turn in the early months of 2020. As COVID-19 spread throughout the United States, the need to maximize hospital spaces to treat COVID-19 patients became a top priority for leaders in healthcare across the country. But as we know, every business, organization and healthcare system needed to work fast to meet the needs of the public. The inpatient tower, once scheduled to open in June 2020 and house, among other things, three floors with a cardiac intensive care units (ICUs), a musculoskeletal and orthopedic floor, and a unit specializing in solid organ transplants, turned to focus exclusively on fighting and treating patients of COVID-19.
So, how did UVA Health prepare to fight a global pandemic in just a matter of weeks? Here's how we worked together to make UVA Health's vision for treatment and care a reality!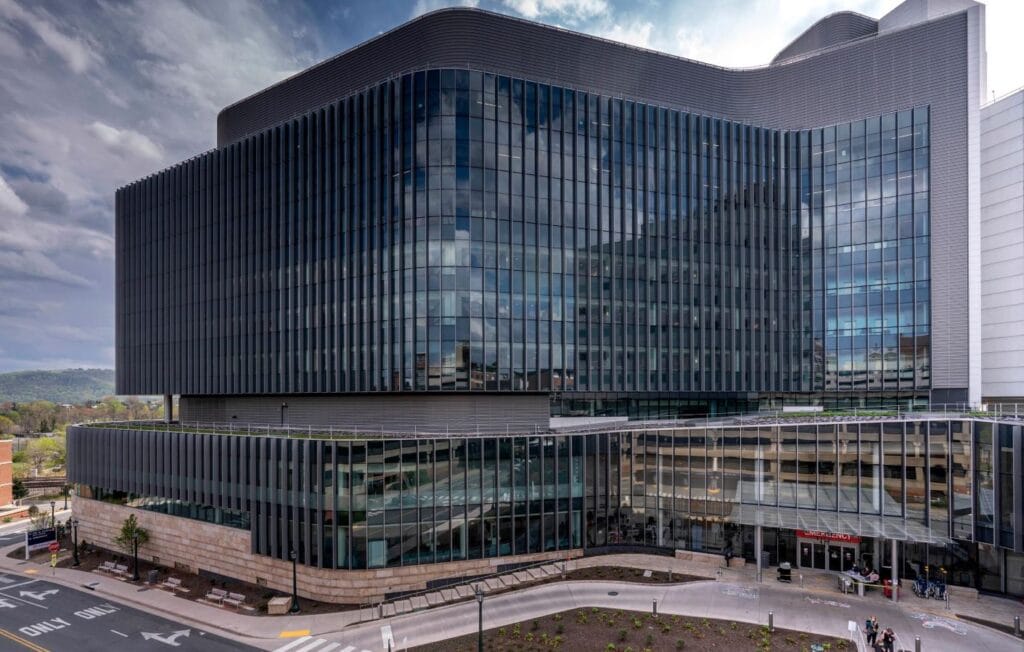 Photo by Sanjay Suchak, University of Virginia Office of Communications
UVA Health Systems, located in Charlottesville, VA, includes a hospital, trauma center, clinics and health centers. In the wake of COVID-19, the new inpatient tower, six years in the making, was transformed to safely treat patients with the virus in just a matter of weeks.
By the Numbers
84 patient rooms
56 negative airflow chambers
21 years of being a partner to UVA Health Systems
What We Moved
Hospital beds
Ventilators
Hampers
Cabinets and office items
Monitors and computer equipment
Fire safety equipment
Pharmacy and lab equipment
Testing equipment
What We Stored
Operating tables
Surgical and examination lights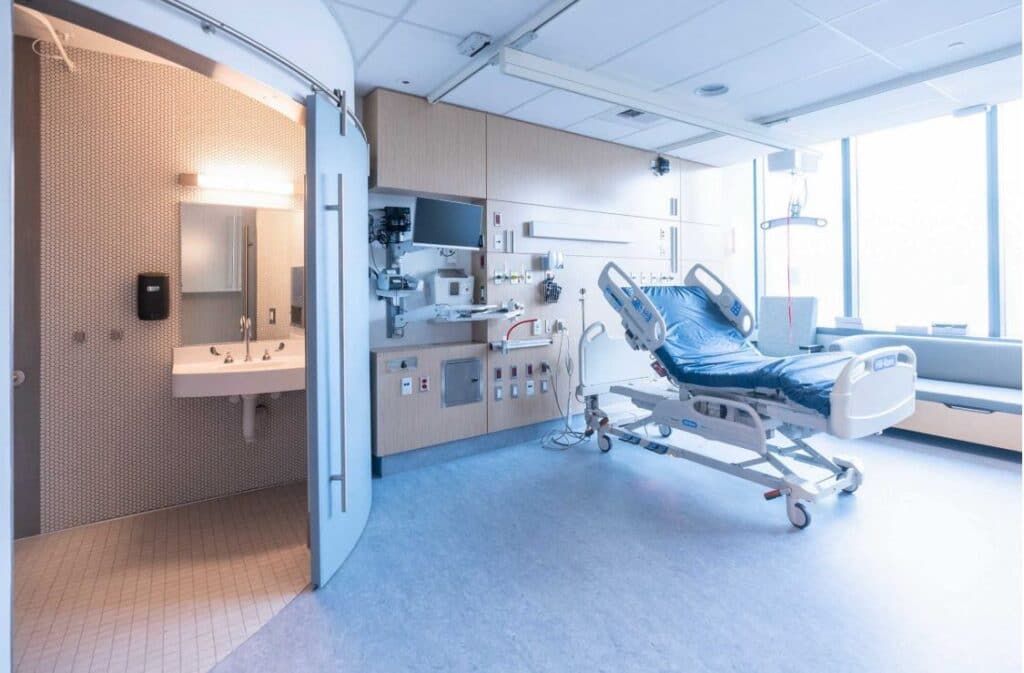 Photo by Sanjay Suchak, University of Virginia Office of Communications
Hilldrup Richmond delivered much of the equipment used for patient rooms within the new tower as 56 rooms were converted to specifically treat COVID-19 patients safely.
Hilldrup's Richmond team was ready to assist once the construction team and UVA Health converted 56 of the 84 patient rooms within UVA Health's new tower to serve as "negative airflow" ICU rooms in a matter of weeks.
These specialized rooms were critical because, rather than push air out as most rooms function, these rooms keep air in – an ideal set-up for treating patients with airborne infectious diseases like COVID-19.  Not only do the negative airflow rooms help contain the spread of the disease to other rooms or floors of the hospital, but thanks to this quick thinking, UVA Health's valuable personal protective equipment (PPE) would also be able to be conserved for hospital staff in other parts of the hospital.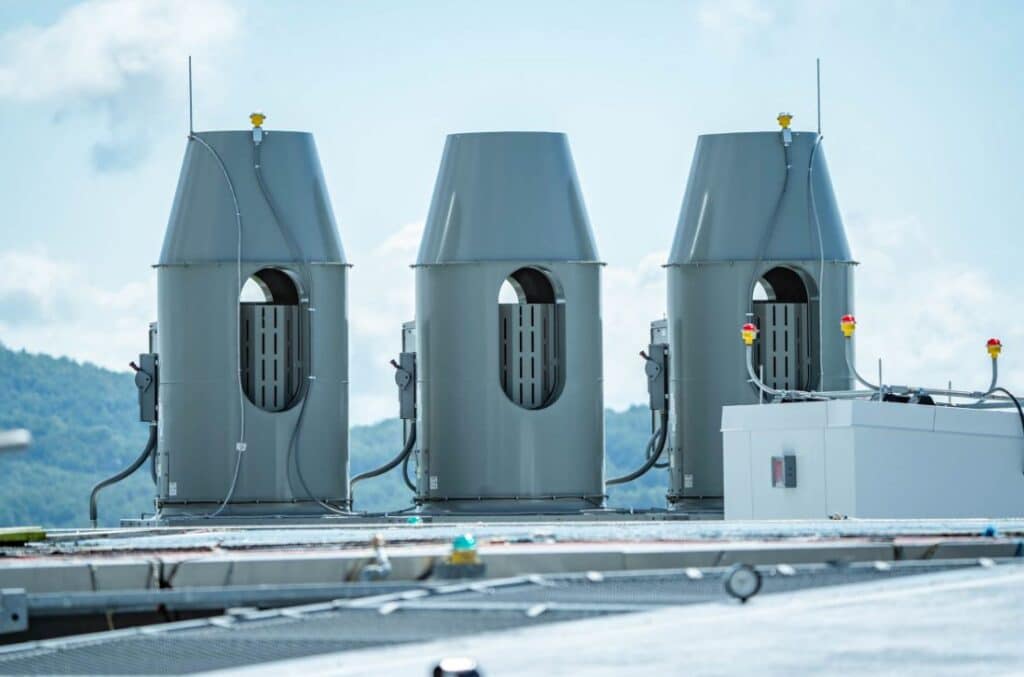 Photo by Sanjay Suchak, University of Virginia Office of Communications
The negative airflow rooms were made possible thanks to the installation and use of strobic fans by UVA Health. By keeping potentially infected air inside of the rooms rather than out into public spaces, the spread of COVID-19 could be more controlled.
Together, Hilldrup Richmond and UVA Health's Facilities Management and Operations leaders worked together to organize and deliver on what logistics services, moving plans and storage needs were required where and when. Specifically, our team worked with UVA Clinical Engineering who oversaw how putting all of the hospital equipment and supplies into the new tower would best benefit medical professionals and the patients while keeping safety and efficiency at the forefront.
Last year, Hilldrup Richmond warehoused much of the new hospital equipment and quickly prepared to deliver at the available floors of the hospital as they became available. In April 2020, UVA's Clinical Engineering team requested that our team pick up a truck load of supplies located in Raleigh, NC and deliver those items to the hospital as well.
"This was a large project that required specific items to be delivered at a specific time. Everything was delivered to brand new floors that were not occupied by patients yet so that UVA Health would have everything in place to do what they do best – provide excellent medical care," described E.J. Radford, Director, Business Development.
Once the pandemic subsides, the tower's floors will be converted back to their originally intended use for the needs of UVA Health's patients. Until then, they remain as one of the Commonwealth of Virginia's most trusted and respected resources in the fight against COVID-19.
Hilldrup has been proud to be a partner to UVA Health Systems since 1999 and are honored to have been a trusted resource to UVA Health amongst these uncertain and challenging times!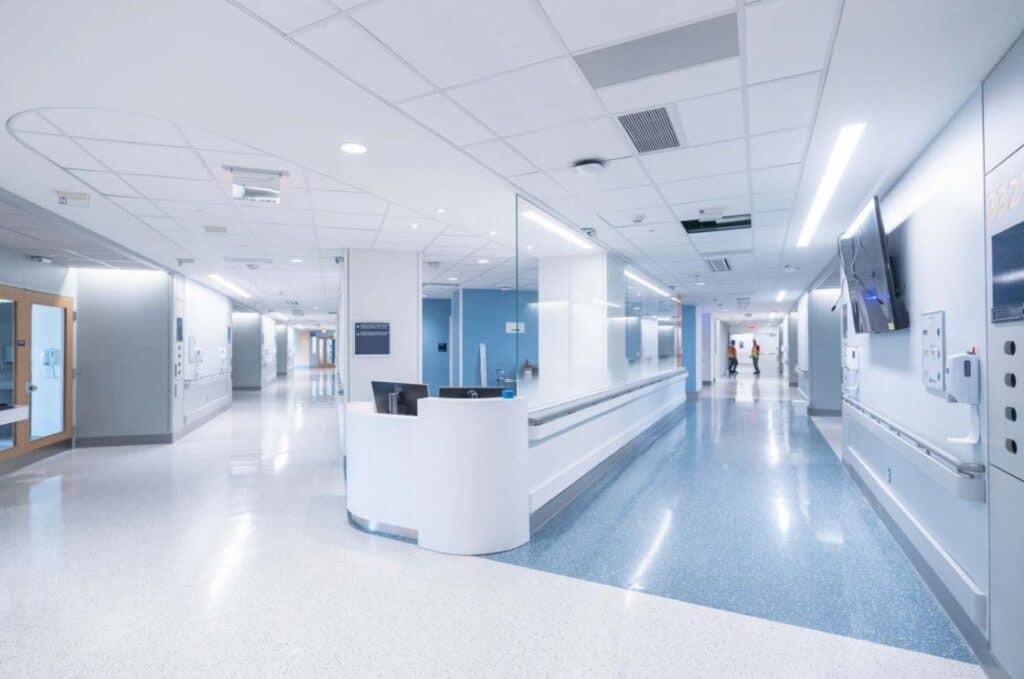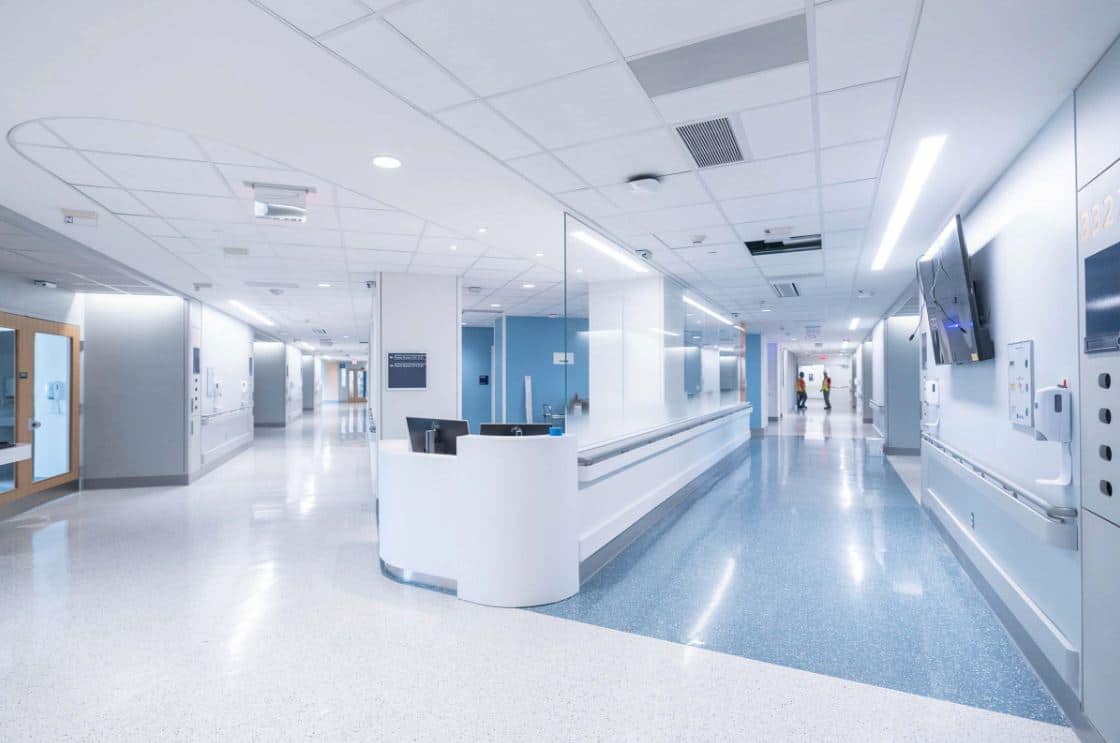 Photo by Sanjay Suchak, University of Virginia Office of Communications
Once the COVID-19 pandemic has subsided, the fourth floor of the tower (pictured above) will be converted back into a musculoskeletal unit as originally intended. We're thankful to the quick action of UVA Health and our teams for making this change possible for the health and safety of the medical staff, patients and public.
---