Hilldrup Attends Home Delivery World 2022
Hilldrup recently attended Home Delivery World in Philadelphia, PA to share more about our offerings and solutions for home delivery.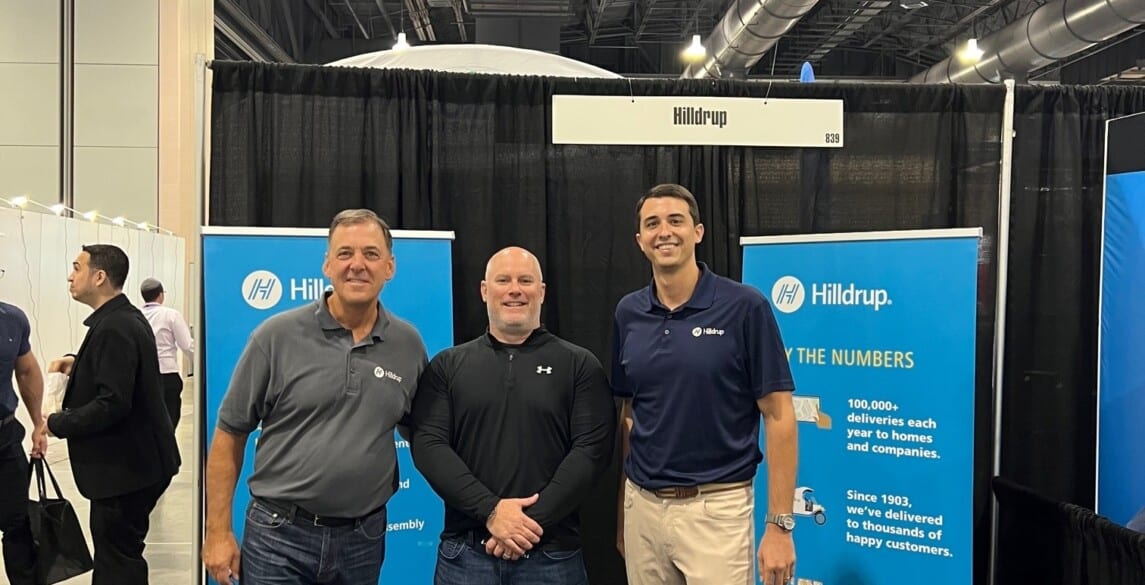 Hilldrup's Logistics team recently visited Philadelphia, PA to participate in the annual Home Delivery World event, taking place August 31 – September 1. Home Delivery World is one of the largest conferences and exhibitions for final mile logistics both within the U.S. and abroad. The event is dedicated to highlighting the innovators and providers, like Hilldrup, who support multiple supply chain needs – from warehousing to final mile solutions.
The expo hosted over 200 exhibitors from across the U.S. to showcase the solutions and services they offer in their markets. Charlie McDaniel, Sr. Director, Logistics Services, Jimmy Murray, Executive Vice President and Chief Financial Officer, and Bob Gallucci, Senior Vice President, Client Engagement, were in attendance to share how Hilldrup's offerings, warehousing and professionals provide high-level home delivery and logistics solutions.
Throughout the event, we gave away multiple $100 gift cards as part of a drawing to say "thank you" to visitors who stopped by our booth. In addition to manning our own booth, we enjoyed touring the expo to speak with fellow exhibitors and listen in on panels where industry topics were discussed.
We were excited for the opportunity to share more about our home delivery and logistics services with the event's attendees, and congratulations to the winners of our drawing!
Read more here for information about Hilldrup's home delivery and logistics services. If you're ready to get started or have questions, please contact Charlie McDaniel at [email protected].
---