Hilldrup Brings Jim Ryan, UVA President, and Family to Charlottesville
There's no doubt that Hilldrup is passionate about all things University of Virginia (UVA). In fact, we've enjoyed a partnership with the…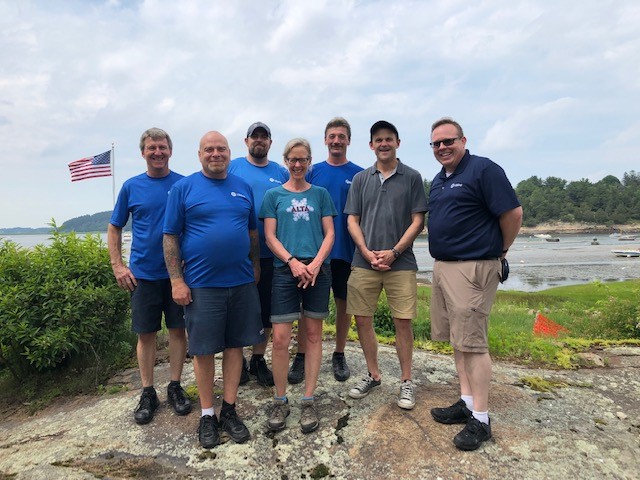 There's no doubt that Hilldrup is passionate about all things University of Virginia (UVA). In fact, we've enjoyed a partnership with the University for over 25 years moving UVA's faculty members, head coaches and even past presidents! Hilldrup has also proudly moved multiple facilities for UVA including their library, labs and this past winter disassembled UVA's University Hall. Recently, Hilldrup had the honor of moving current UVA President, Jim Ryan, his wife, Katie, and their family, officially all to Charlottesville, VA. While Jim has served as UVA's President for the past academic year, his family and the majority of their belongings are making the move for the first time.
We were thrilled to provide the moving and storage services needed to make sure the Ryan family and their belongings arrived in their new city safety and efficiently. Items were moved from their home in Lincoln, MA to a home in Essex, MA as well as Charlottesville, VA, with some items going into storage. The Hilldrup team ensured the Ryan's household items that required storage were safely brought to Hilldrup Stafford's warehouses until Carr's Hill, also known as the University of Virginia President's House, is ready for the items to be delivered, pending the completion of the home's renovations. Other household items were taken to a temporary residence in Charlottesville in the meantime.
"The Ryans personally thanked each crew member for their hard work. Katie said to me, 'You guys actually made the experience enjoyable!,'" explained John Lohmeyer, Director, Residential Sales and Agency Relations. "Now that the first two phases are complete, we're excited to keep the momentum going and finish strong as we complete the last part of their move to Carr's Hill!"
The Hilldrup team was thrilled to assist Jim, Katie and their family during their move to Essex and to Charlottesville. We look forward to Jim's proven leadership at UVA, and we are certainly looking forward to continuing to support the Cavaliers – go Hoos!
Big thanks to the Hilldrup crew, which was comprised of Ron Fleming, Rusty Adams, Wes Marzec and Ernie Holbrook, for their hard work and dedication to this move's success! We're proud to continue moving UVA's talented professionals and wish Jim and his family all the best as they become more acclimated to Charlottesville and amongst their UVA family!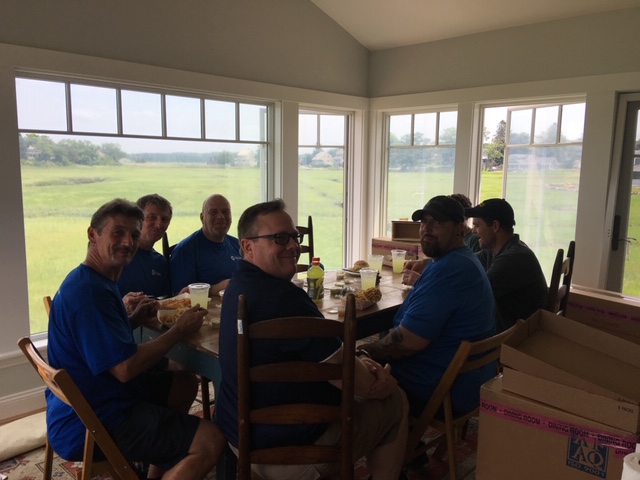 Jim and Katie Ryan weren't only great customers to work with – they were also very gracious hosts to our team! Team Hilldrup enjoyed a lunch of Essex's world-famous fried claims with Jim and Katie. We truly appreciated this wonderful lunch and their kind hospitality!

The views of Essex, MA, where the Hilldrup team moved many of the Ryan family's items to, did not disappoint!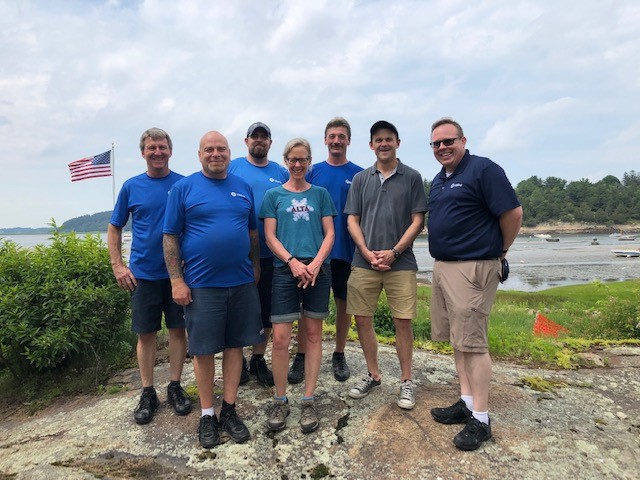 Pictured from left to right: Ron Fleming, Rusty Adams, Wes Marzec, Katie Ryan, Ernie Holbrook, Jim Ryan and John Lohmeyer, gathered for a photo during the move process. It was an honor to move the Ryan family, and we're proud of our dedicated team for doing a great job throughout the move project!
---