Hilldrup Celebrates President's Club Award Winners
They say that with hard work, comes great reward – which couldn't be more true for Hilldrup's dedicated professionals who were recently…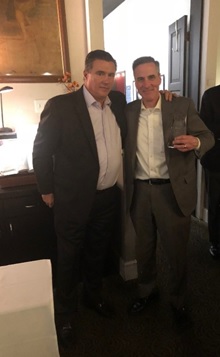 They say that with hard work, comes great reward – which couldn't be more true for Hilldrup's dedicated professionals who were recently presented with Hilldrup's President's Club Award. We recognized these outstanding employees during Hilldrup's 2nd Annual All Sales Banquet at La Petite Auberge in downtown Fredericksburg. The banquet was the highlight of a two day all sales meeting held at Hilldrup's Stafford headquarters.
Each President's Club Award winner was presented with a recognition award in honor of their achievements over the past year in sales. Recipients of the President's Club Award came from several of Hilldrup's branches and represented each of the business lines – residential, corporate and commercial.  The winners will enjoy a weekend of leisure and celebration at Ponte Vedra Resort in Florida as a special "thank you!"
"The President's Club Award is given to those who are simply the best of the best at Hilldrup," said Jimmy Murray, Senior Vice President of Global Sales and Branch Operations for Hilldrup. "Recognizing these men and women is so important because our success always has and will rely on our people."
Congratulations to all of our President's Club winners for your hard work and commitment to excellence!
Check out photos of the banquet and each of the President's Club Award winners below!
Hilldrup's sales team leaders (from left), Jimmy Murray, Charlie S. McDaniel, Tom Hinkley, and John Lohmeyer welcome the attendees to Hilldrup's 2nd Annual All Sales Banquet at La Petite Auberge.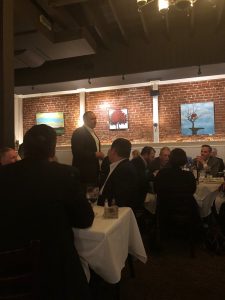 Hilldrup's President and CEO, Charles W. McDaniel (above, standing), addresses the team with gratitude for another prosperous year.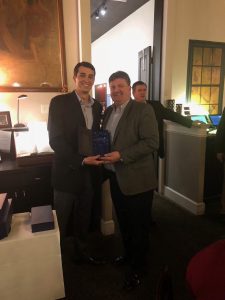 Corporate Sales, New Business Development
Doug Barnett, Vice President of Global Business Development – Stafford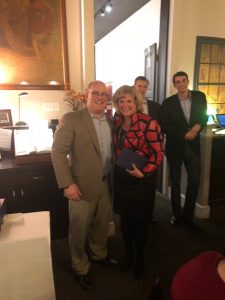 Corporate Sales, New Business Development
Cathy Whitener, Vice President of Global Business Development – Stafford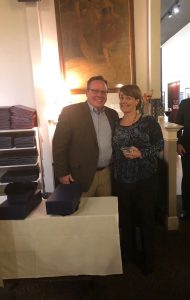 Residential Top Line Haul Producer
Mary Katherine Wood, Residential Relocation Specialist – Stafford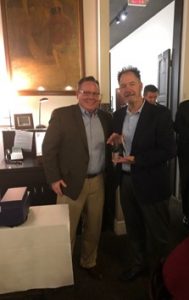 Residential Top Booker Adjustment
Ben Frakes, Accounts Manager for Residential and Commercial Sales – Stafford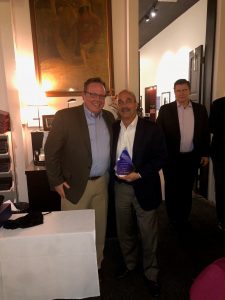 Residential Branch MVP
Mike Sandell, Vice President of Business Development – Charlotte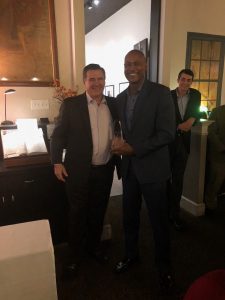 Commercial Sales Excellence Award
Nigel Kelly, Director of Business Development – Atlanta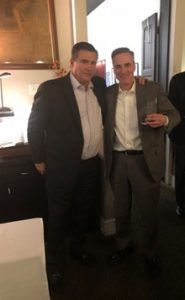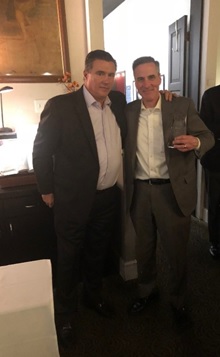 Commercial Sales Impact Award
Rick Barnett, Director of Business Development – Stafford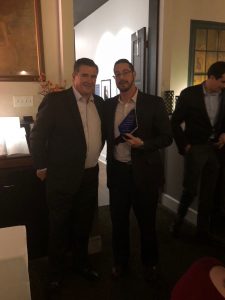 Commercial Branch MVP
Justin Mahon, Director of Business Development – Orlando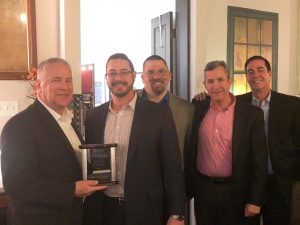 Hilldrup Sales Branch of the Year 
Team Orlando 
From left: Ed Fitzgerald, GM; Justin Mahon, Director of Business Development; Patrick Spiegel, Residential Sales Consultant; John Ubinger, Director of Commercial Services; Rick Locke, Relocation Consultant
---