Hilldrup Celebrates the Holidays at Home
Hilldrup Stafford was home for the holidays! Our team recently hosted our annual Christmas party at our Corporate Headquarters where there was…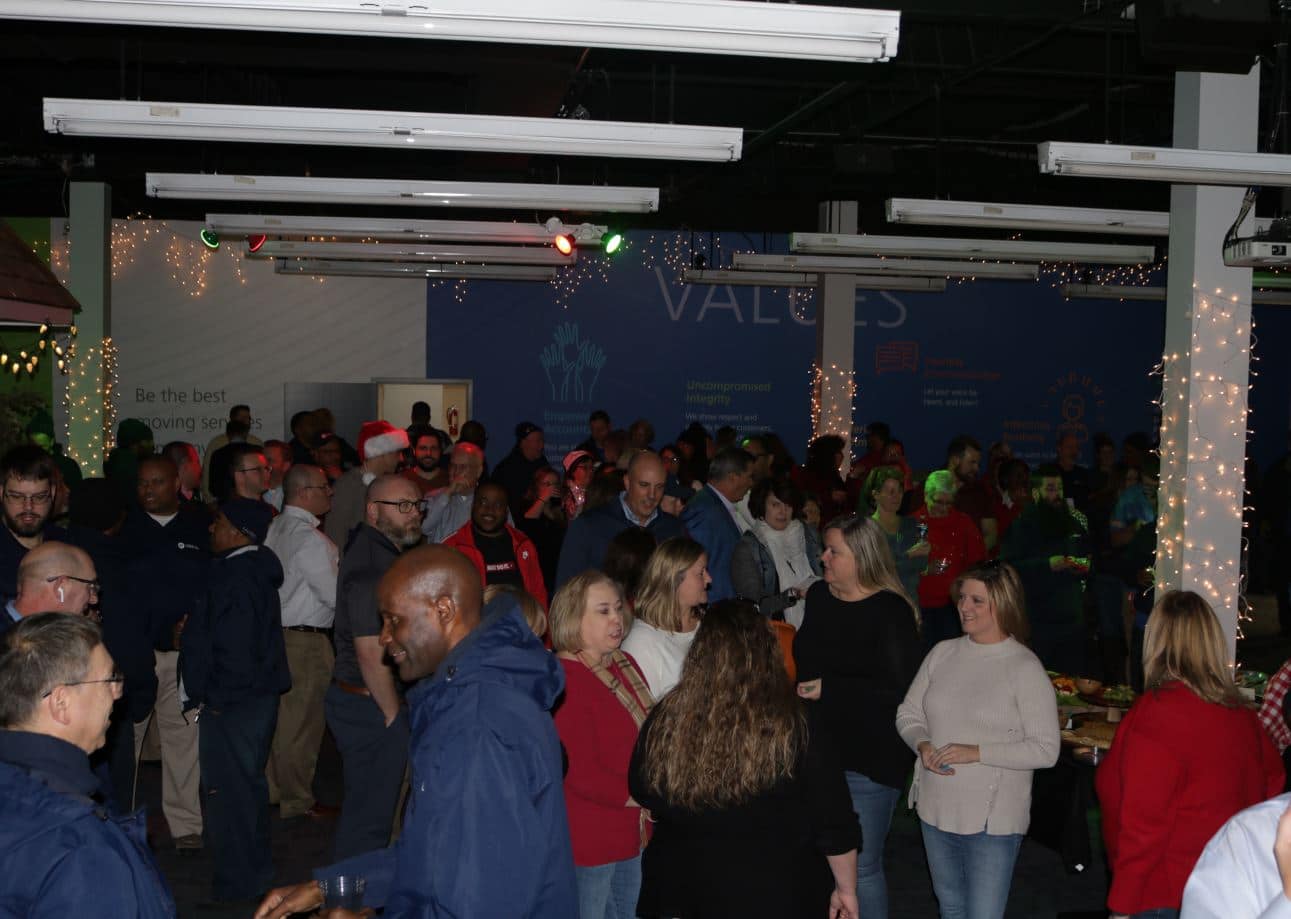 Hilldrup Stafford was home for the holidays! Our team recently hosted our annual Christmas party at our Corporate Headquarters where there was no shortage of games to play, food to eat and prizes to win! And we can't forget to mention, even St. Nick himself stopped by to say hello and spread some Christmas cheer!
Our office – from our front lobby to our Center for Training and Employee Development – was decorated in the spirit of the season with Christmas lights and Christmas trees. Large spreads of food were placed throughout the front lobby and training room for our team to enjoy as well. Our DJ played Christmas music to get everyone into the holiday spirit and provided live announcements as to what games were happening where and when.
Michele House, Director, International Operations, presented a "Minute to Win It" candy cane game that challenged our coordination skills collecting candy canes. Jon Hackett, Local Planner, presented a "Mitt Present Challenge" whereby employees had to open a present with oven mitts under some serious time-restraints in order to win. Tim Licata, Manager, Local Operations, presented a "Christmas Story," and Crystal Brinson hosted a "Left, Right and Center" game where the lucky winner received a gift card!
A photo booth was also set up so that departments, individuals and friends could all gather for a quick, festive photo to capture the fun together! Check out pictures from our photo booth here!
And of course, it wouldn't be our annual Christmas party without prizes to win! Congratulations to our raffle winners and the prizes they took home, as follows:
$250 for Service Personnel – David Putnam, Van Operator/Operations
$250 for Office Personnel – Heather Frields, Expense and Compliance Specialist
$500 for Service Personnel – Tim Allen, Warehouse
$500 for Office Personnel – Diane Duncan, Move Coordinator
$1,000 for Service Personnel – Walt Covington, Contract Service Team Member
$1,000 – Duane Dupie, Bill & Revenue Analyst
$100 Amazon gift card – Carmen Garrett, Claims Coordinator
Amazon Echo Spot – Jami McKenna, Director, Quality/Customer Relations
Apple Air Pods – Joyce Callahan, International Administrative Assistant
Apple Watch – Leslie Tanner, Senior Administrative Assistant – Customer Assistance
Ninja Foodi – Wesley Comfort, Local Operations – Service Team Member
Nintendo Switch – Santos Reyes, Warehouse
58 inch Samsung Smart UHS TV with Bluetooth Soundbar – Nichole Gibson, Move Coordinator
We also announced our winner for the 50-50 raffle as part of our Rappahannock United Way (RUW) campaign. Congratulations to Kim Gentry, Billing Supervisor, who took home over $800! Thank you Kim and to all others who participated in giving to RUW!
We couldn't be more grateful for our dedicated, hard-working team and all they've done to ensure that our customers were taken care of all year long! Thank you to our wonderful customers and all who made 2019 such a great year for Hilldrup!
Want more Christmas 2019 content? Check out what our Greenville and Orlando offices have been up to recently!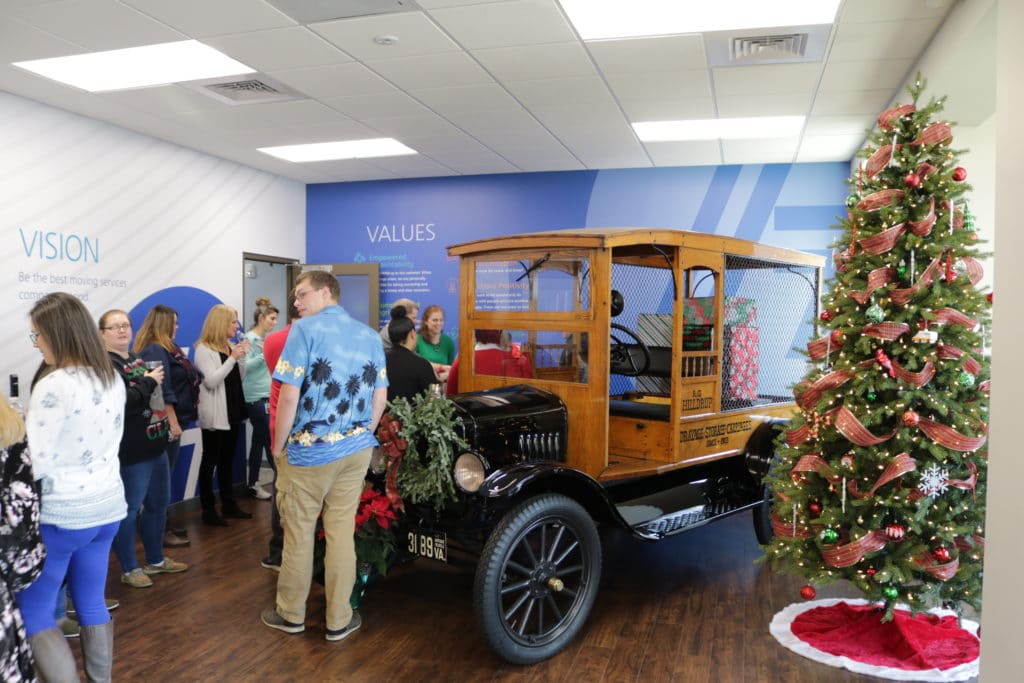 Hilldrup's lobby at our Corporate Headquarters was beautifully decorated for the holidays in preparation for our annual Christmas party!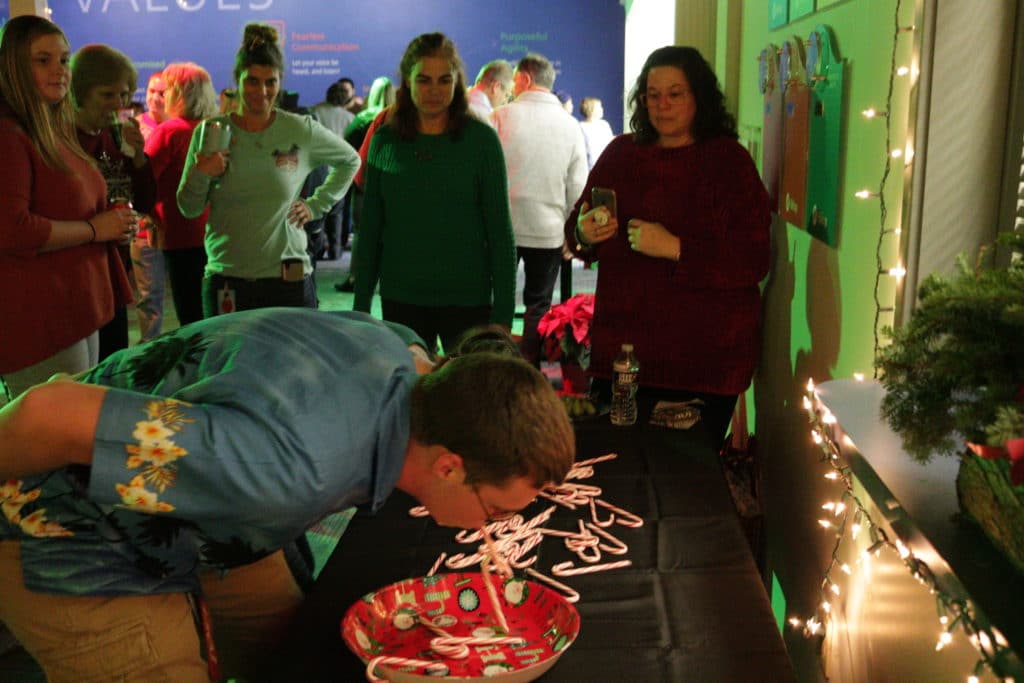 We coordinate moves – but what about coordinating the movement of candy canes? Michele House, Director, International Operations (pictured far right), hosted a "Minute to Win It" game during Hilldrup Stafford's Christmas party.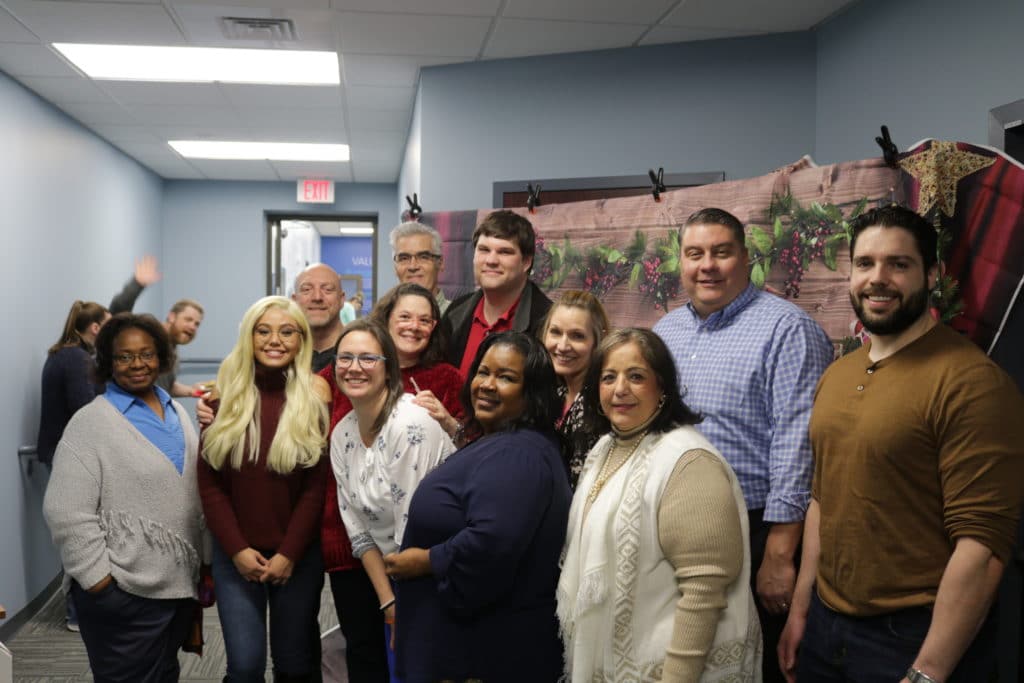 Several members of Hilldrup's International department gathered around to get a quick photo at our photo booth.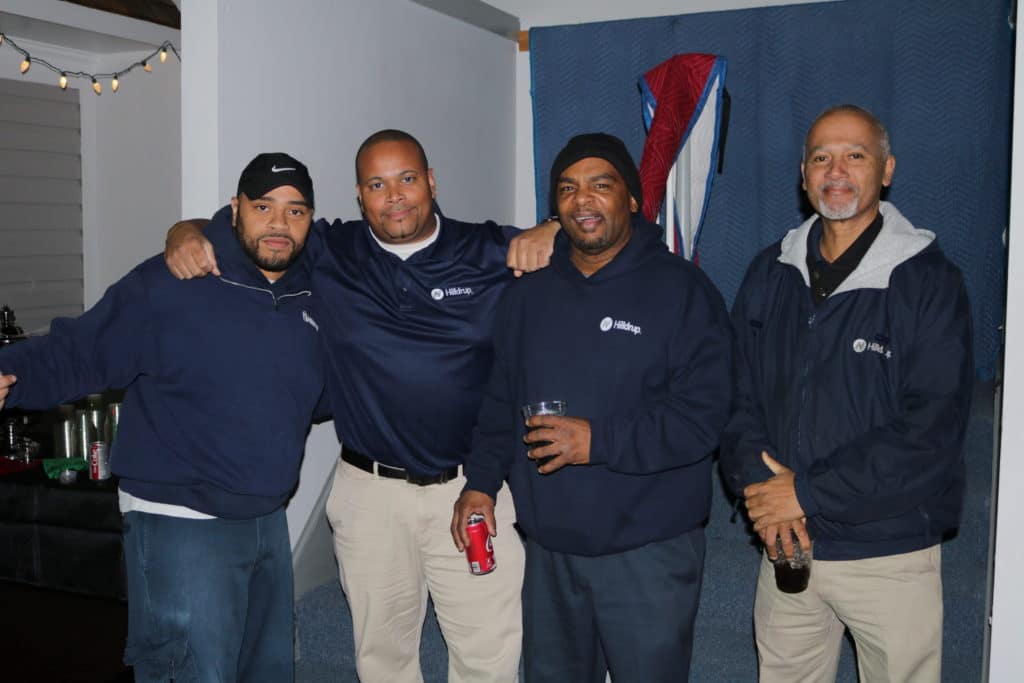 From left: Sid Thompson, Operations; Caesar Lovett, Manager, Long Distance Operations; James Lewis, Access Coordinator; and Darrell Cudjoe, Van Operator Advocate, gathered to enjoy the Christmas party.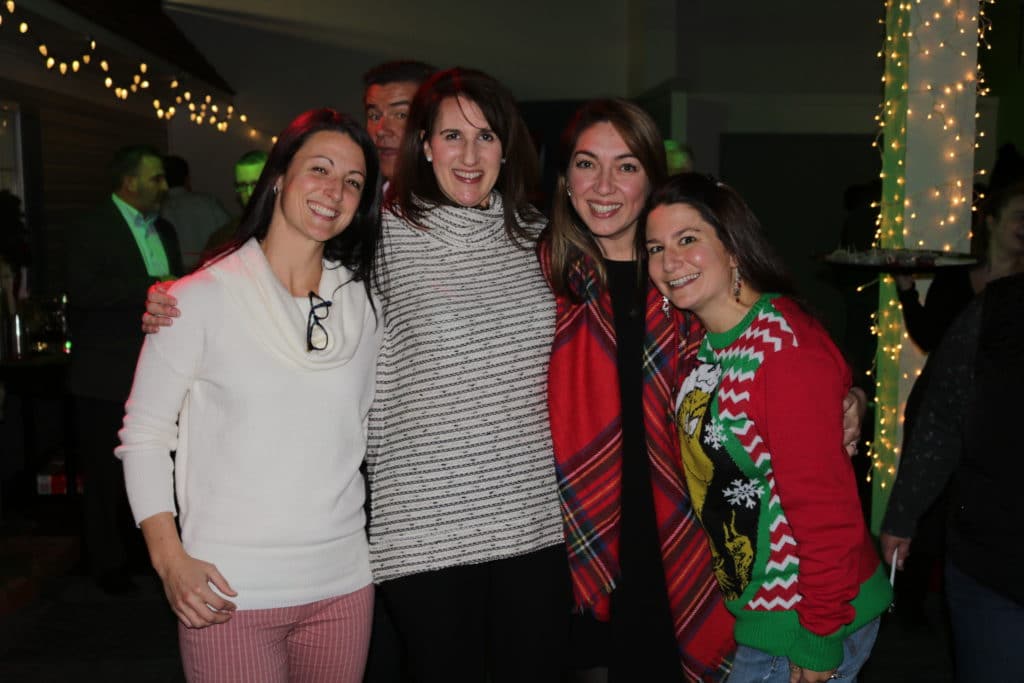 From left: Christy Ferreira, Relocation Specialist; Stephanie Madeline, Manager, Relocation Services; Tatiana Sears, Relocation Specialist; and Heather Frields, Expense and Compliance Specialist, all gather for a photo during the Christmas party where there was plenty of fun (and photobombing) to be had!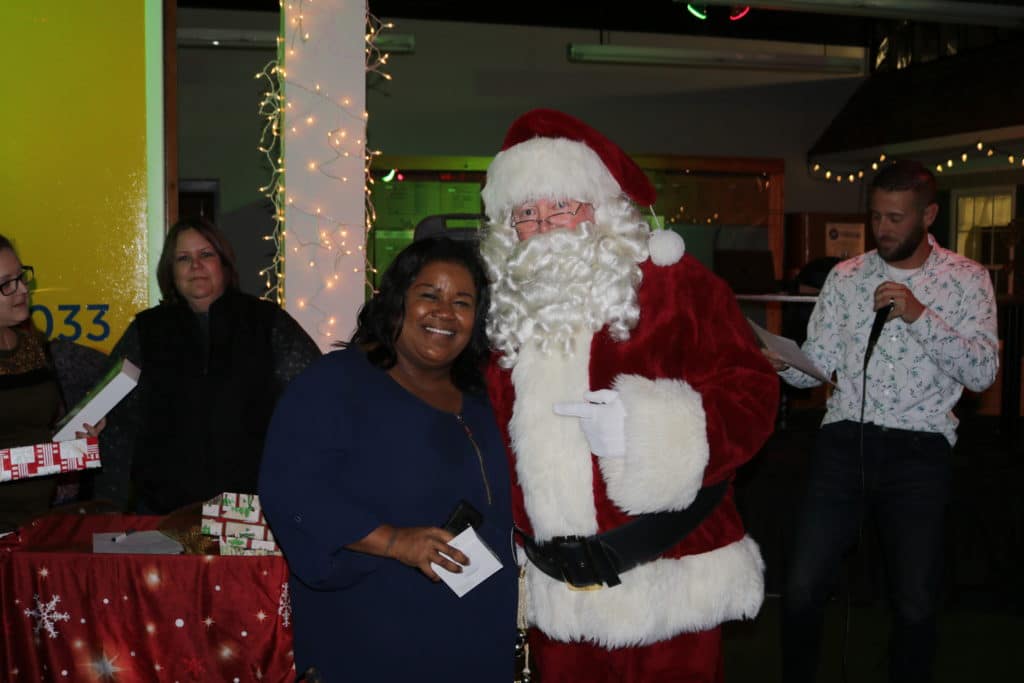 Congratulations to all of our raffle prize winners, including Joyce Callahan, International Administrative Assistant, who won Apple Air Pods!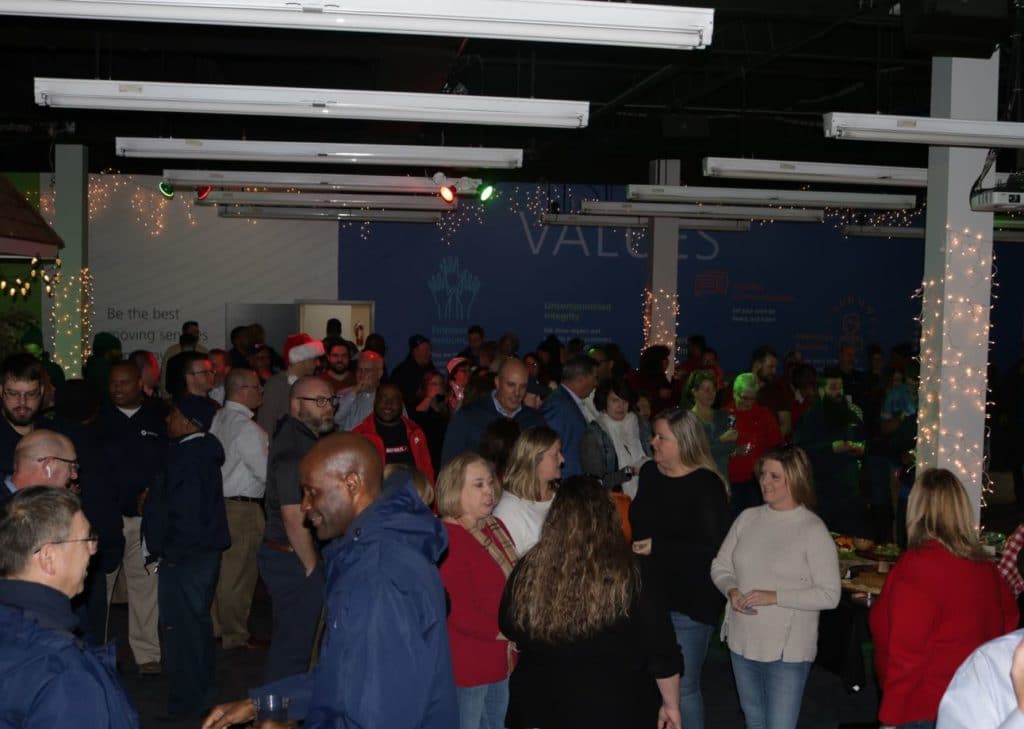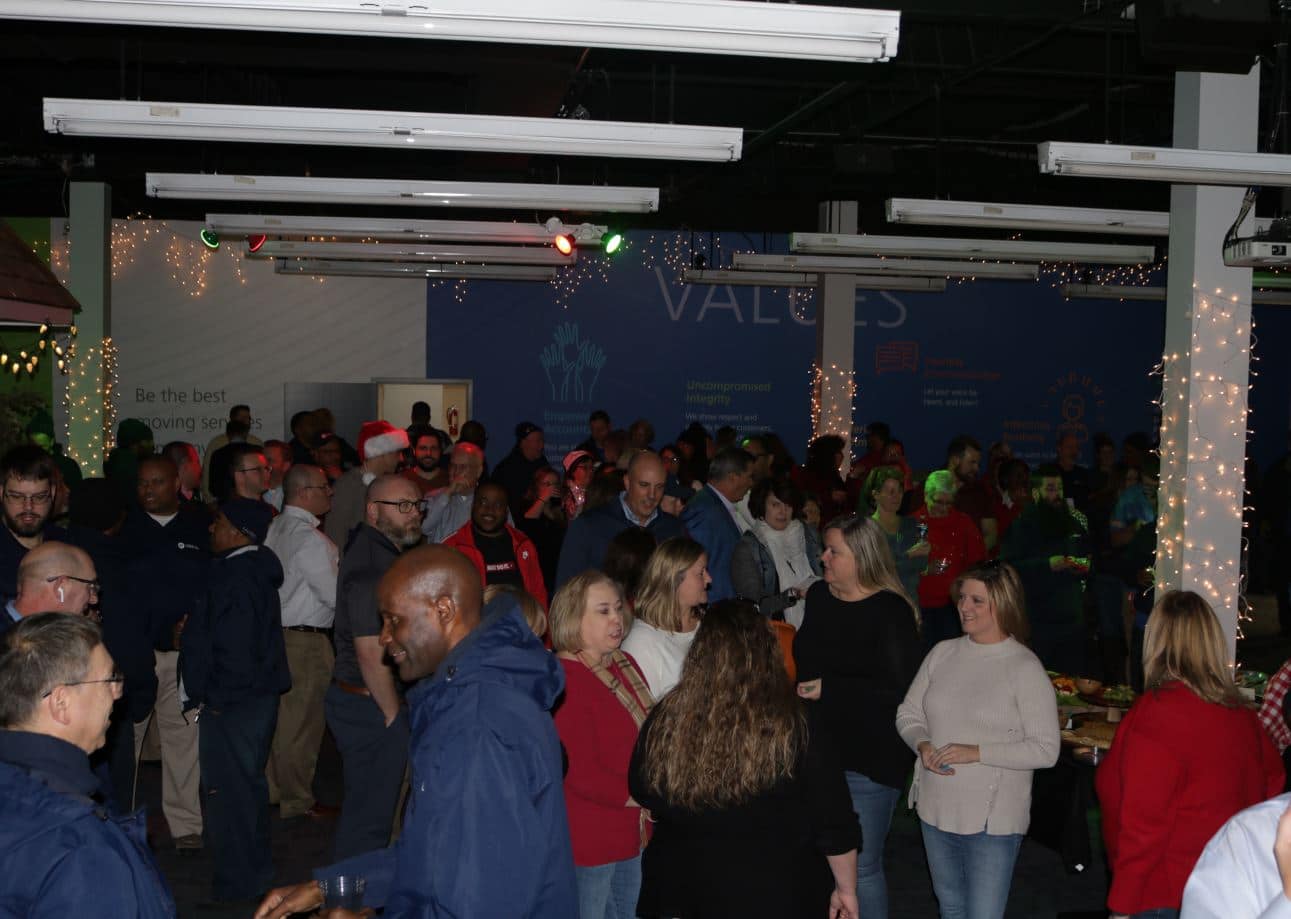 Thank you to all who helped make our Christmas party possible – we appreciate everyone who came to celebrate the holidays and a great 2019!
---