Hilldrup Charlotte Assists Providence Day School Amidst COVID
Hilldrup's Charlotte team is always willing to lend a hand – no matter how young our customers may be! Most recently, we…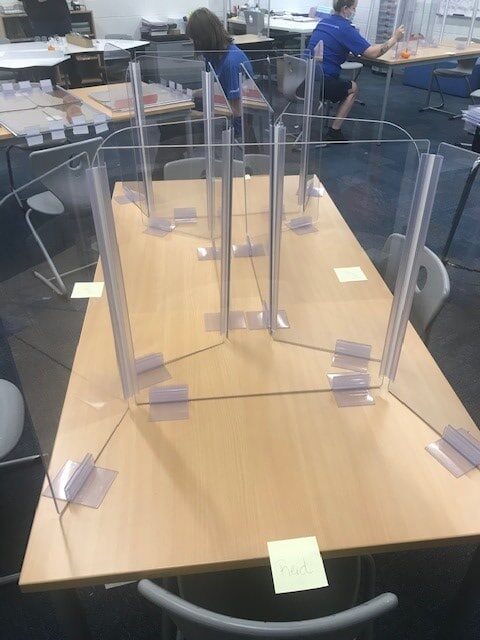 Hilldrup's Charlotte team is always willing to lend a hand – no matter how young our customers may be! Most recently, we assisted Providence Day School, an independent TK-12, co-educational, college preparatory school, located in Charlotte, NC with safely getting ready for their return to in-person instruction.
Over the next several weeks, Hilldrup is assisting with the installation of 1,700 plexiglass shields, which are being placed at each student's desk area to ensure the health and safety of all in the classroom once in-person instruction carefully and slowly returns. The plexiglass shields were dispersed, assembled, and installed by our expert commercial team. In addition, our team moved in 400 additional desks that had been removed due to social distancing measures. In total, we prepared approximately 21 desks per classroom across 80 classrooms on the school's campus, in preparation for what in-person learning may look like in the future.
Thank you to each of our team members for their assistance with this important project and ensuring that all students are ready to eventually, and safely, return to the classroom! Our team for this project specifically included:
Scott Ayers, Director, Business Development
Dan Allen, Project Manager
Mike Byars, Van Operator
Dominique Bennett, Move Supervisor
Mike Durham, Service Team Member
Hannah Woods, Service Team Member
Natalie Henson, Service Team Member
Keith McKnight, Service Team Member
Hunter Henson, Service Team Member
Thank you to everyone at Providence Day School for your trust and confidence in our team to get this critical job done thoroughly and on time. From everyone at Hilldrup, we wish the students, teachers and administrators of Providence Day School a happy and healthy school year!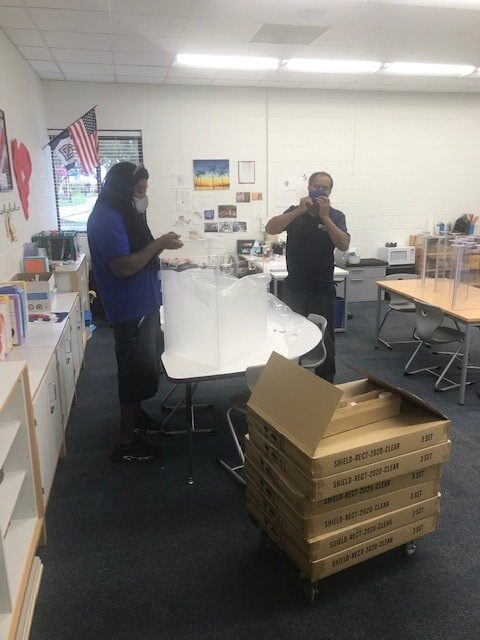 Hilldrup Charlotte's Dominique Bennett (left) and Mike Durham (right), both Service Team Members, assemble plexiglass shields in a classroom at Providence Day School in Charlotte, NC.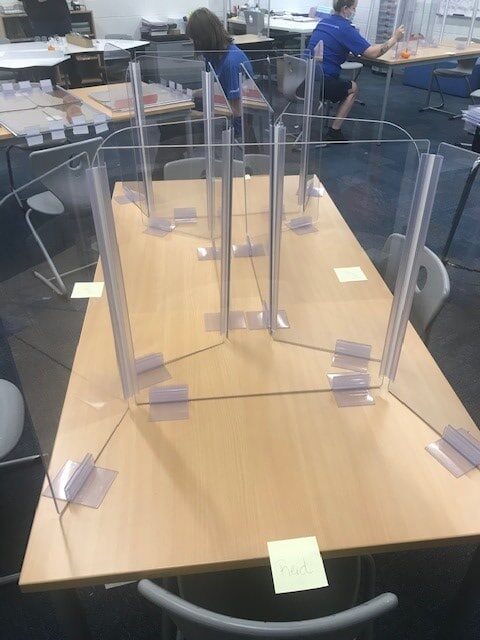 A total of 1,700 plexiglass shields were dispersed, assembled and installed in 80 classrooms throughout Providence Day School. The shields will help ensure that everyone in the classroom can remain as safe as possible when instruction returns to in-person learning.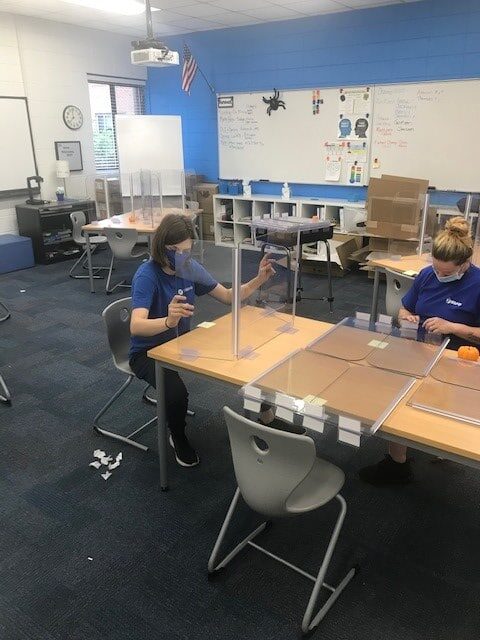 Service Team Members Hannah Wood (left) and Natalie Henson (right) both assist with the assembly and installation of the plexiglass shields – one for each of the 21 student desks per classroom currently in place.  
---