Hilldrup Cheers on UVA Cavaliers for Annual Game Day Event
There's no doubt that Hilldrup loves the Hoos! From moving their faculty, teams and equipment, to being the alma mater of many…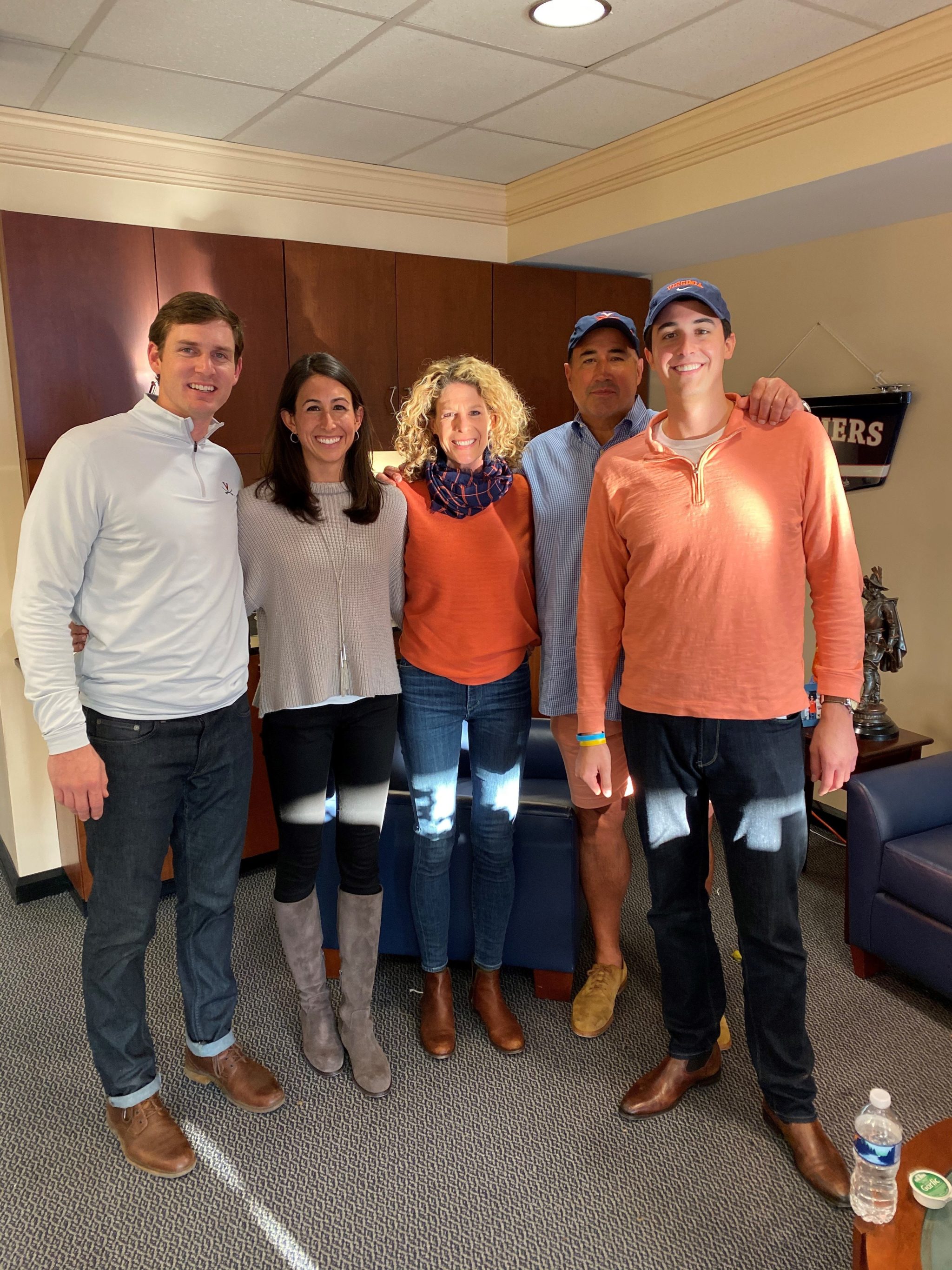 There's no doubt that Hilldrup loves the Hoos! From moving their faculty, teams and equipment, to being the alma mater of many of our organization's leaders, we're proud fans of the University of Virginia (UVA) Cavaliers! As part of our partnership with UVA athletics, we are able to sponsor a UVA Cavalier football game each year and also give away a total of 50 tickets for Hilldrup Stafford employees or contractors to claim for admission to the game.
As part of the fun, our team participated in a pre-game hospitality event, which included food and beverages to enjoy before kickoff. We then cheered on the Cavaliers as they faced the Georgia Tech Yellow Jackets at home in Charlottesville, VA and were thrilled to win with a final score of 33-28. Go Hoos! As the game sponsor, our Hilldrup name was all around Scott Stadium for fans to see, and we were even given the opportunity to present the game ball before kickoff.
We're thankful for a wonderful event that was enjoyed by our team and their families alike. We appreciate everyone who came out to show their Hilldrup and UVA pride, and we look forward to next year's game day!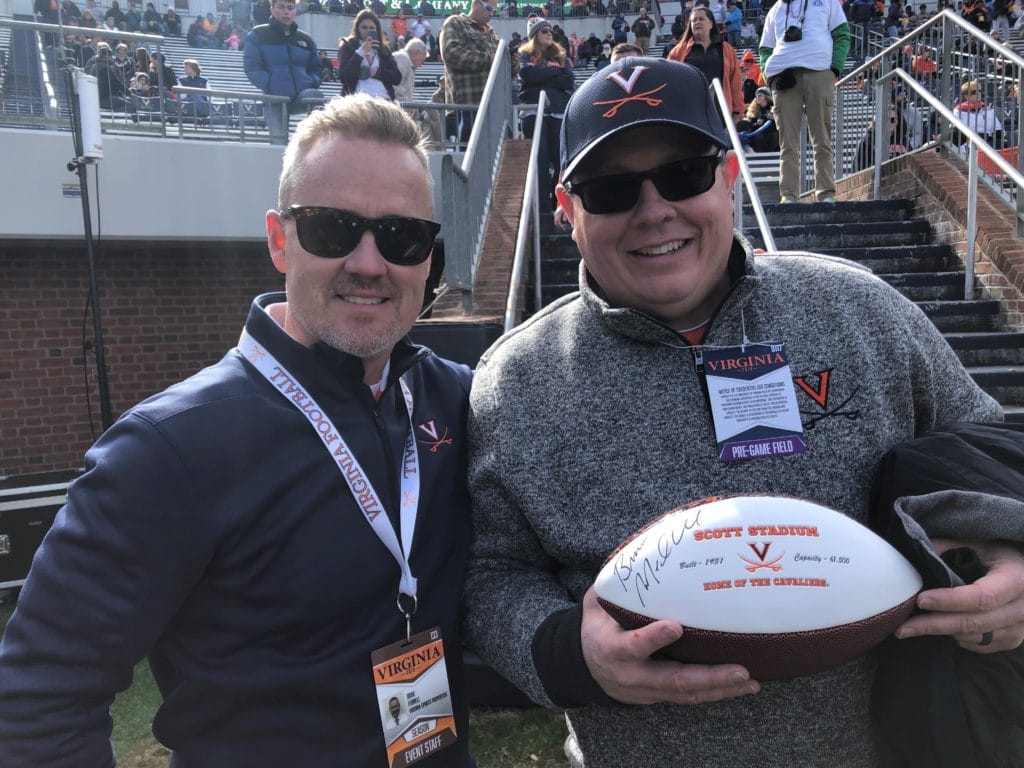 John Lohmeyer, Director, Residential Sales and Agency Relations (right) holds a signed game ball before the UVA Cavaliers take on the Georgia Tech Yellow Jackets in Charlottesville, VA.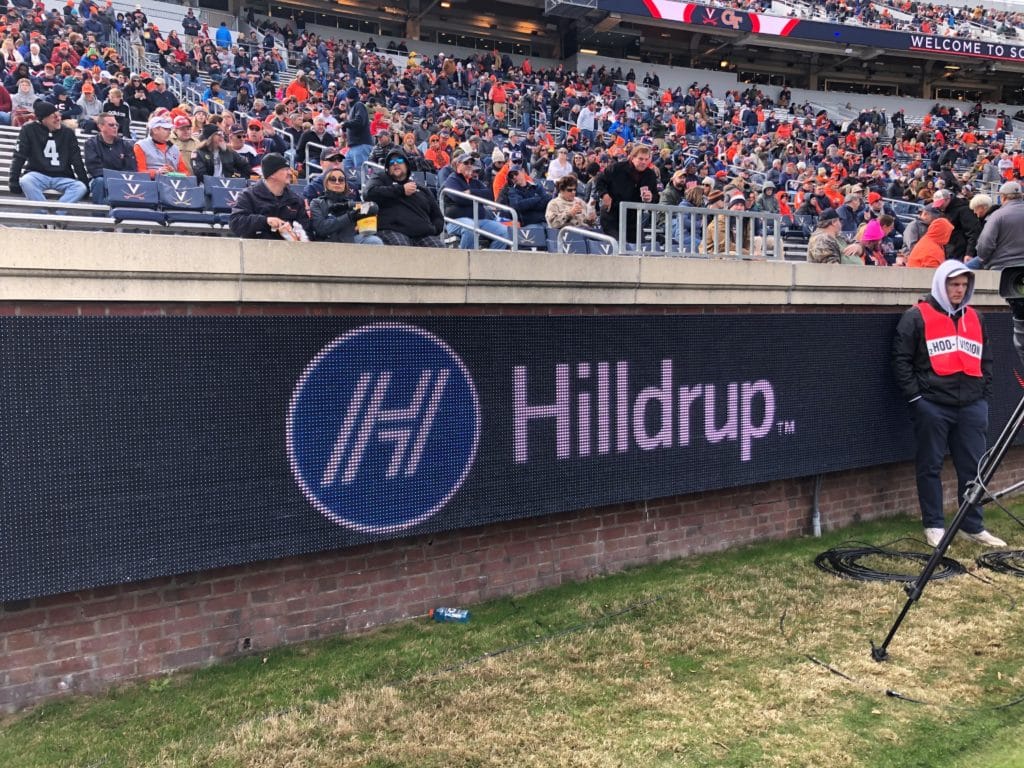 Hilldrup not only cheered on UVA – we were proud to sponsor their game against Georgia Tech on November 9th!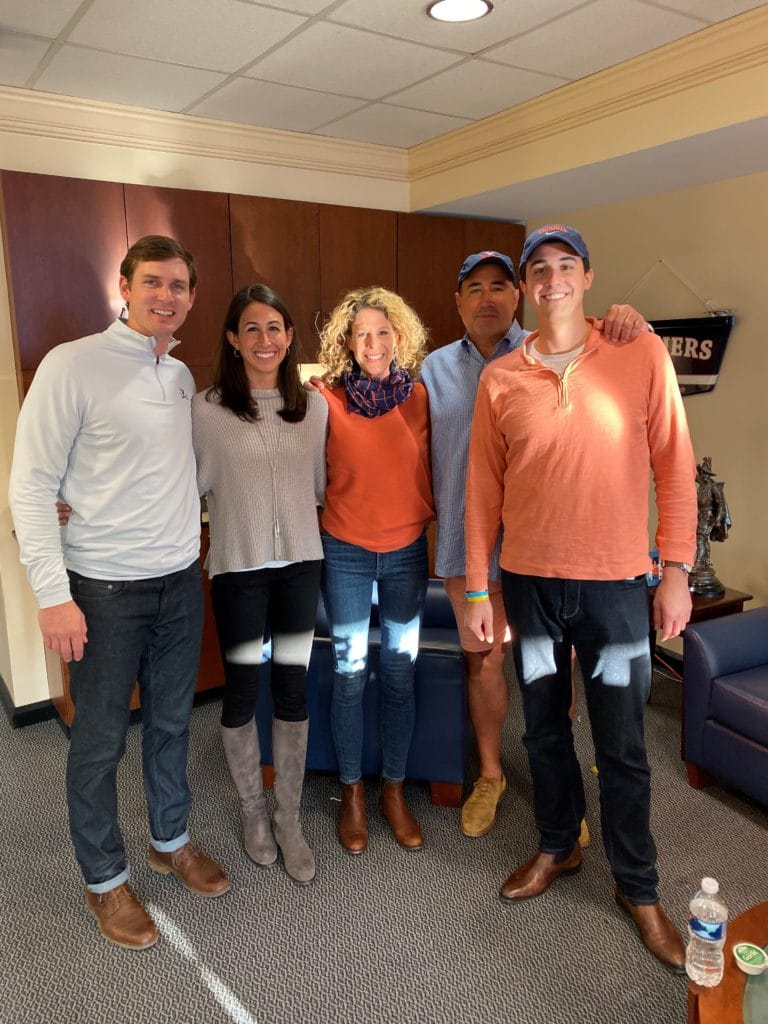 From left: Chris Hinkebein; Jordan McDaniel Hinkebein, Marketing Director; Tricia McDaniel; Charles W. McDaniel, President and CEO; and Charlie S. McDaniel, Manager, Sales and Branch Operations, attended Hilldrup's Annual Game Day. And did you know? Charles W. McDaniel was a record-setting linebacker and team captain for the Cavalier's football team during his time at UVA!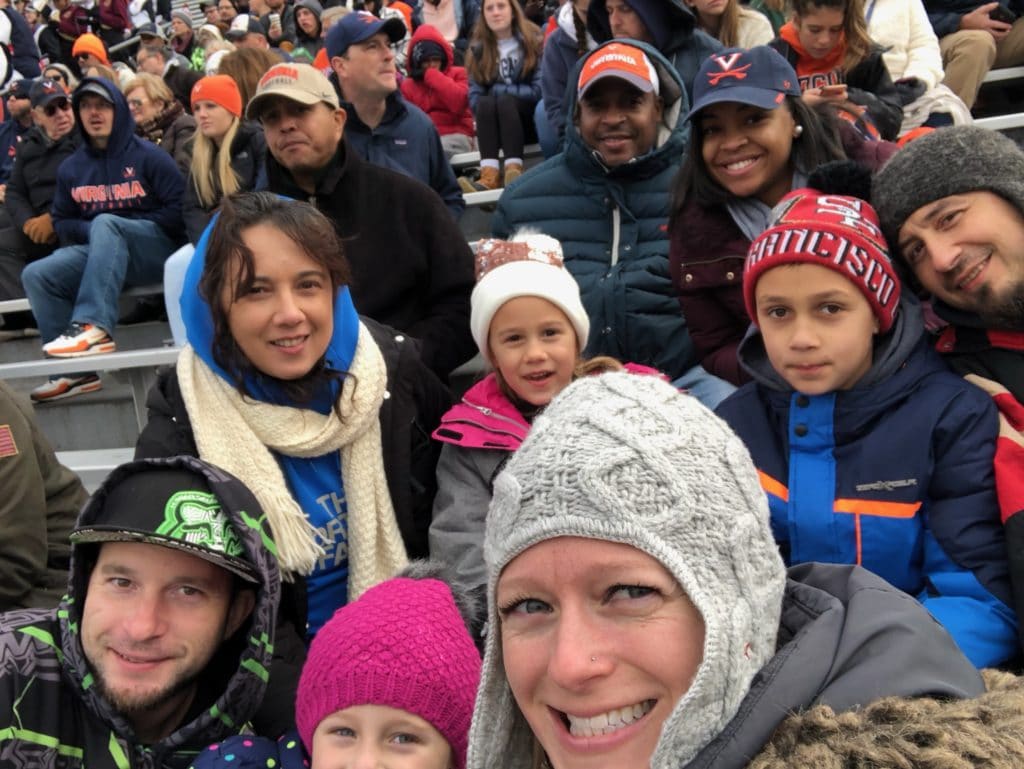 Team Hilldrup and our families bundled up to watch and cheer on the UVA Cavaliers. Thanks to all who came out to support UVA and represent Hilldrup during the game!
---