Hilldrup Corporate Headquarters Hosts Department of State
Hilldrup's Corporate Headquarters in Stafford, VA had the privilege of welcoming nearly 30 employees from the Department of State's (DOS) transportation division.…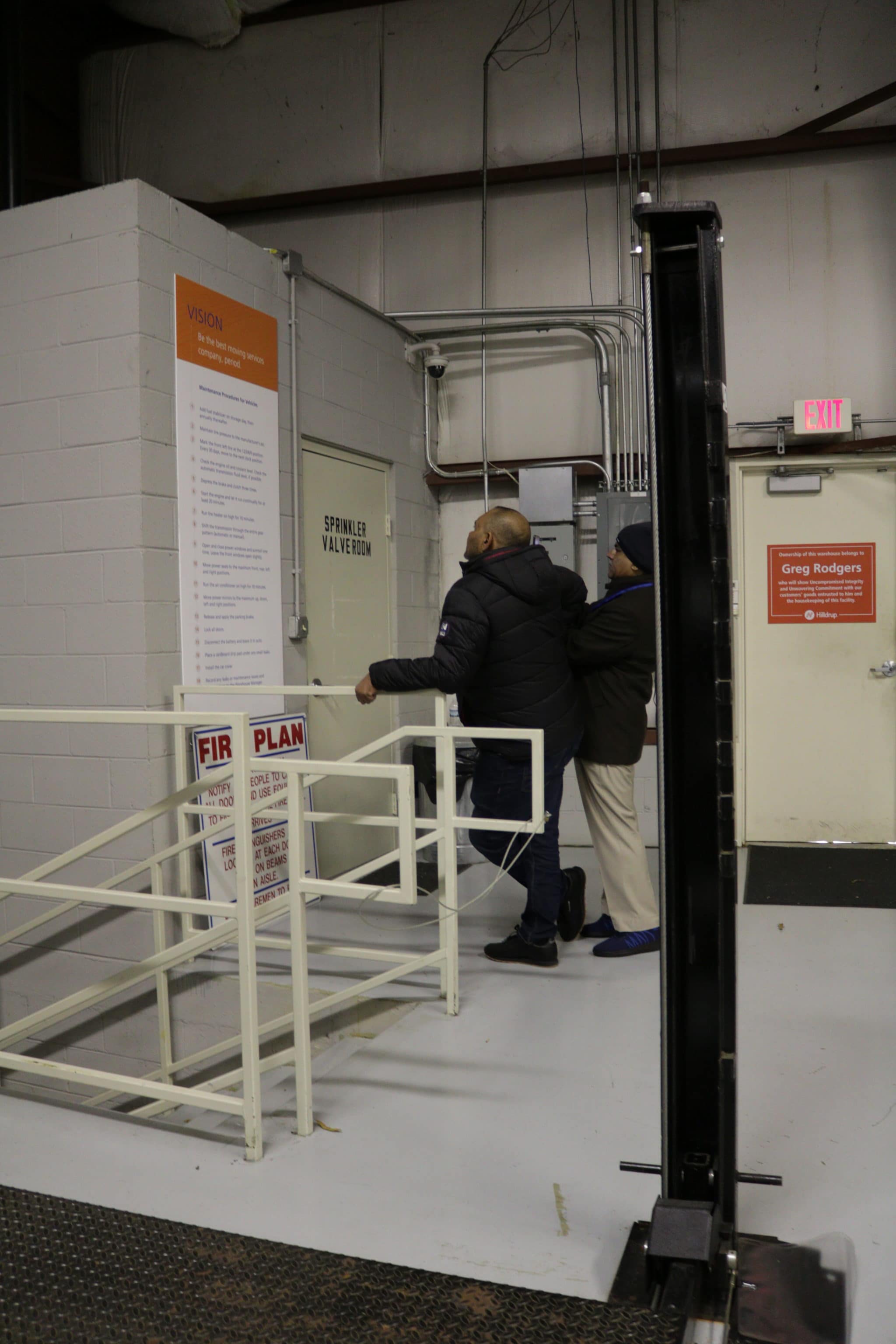 Hilldrup's Corporate Headquarters in Stafford, VA had the privilege of welcoming nearly 30 employees from the Department of State's (DOS) transportation division. Our guests were comprised of Department of State Foreign Service Nationals who are assigned posts around the globe. With us, they learned more about Hilldrup's move processes, our commitment to quality and the team and assets that make every international move possible!
We began by welcoming the DOS employees to our Center for Training and Employee Development where they were introduced to John Warlick, EVP and Managing Director, International; John Seal, Senior Vice President, Operations – DMV; and Greg Donovan, Vice President, International Operations, along with members of our International team.
Linda Rivera, Vice President, Quality and Customer Relations, then led a discussion and Q&A session regarding Hilldrup's commitment to quality and our Mission, Vision and Values.
The site visit also included a tour of our corporate office, Hilldrup's International Import/Export Warehouse and our vehicle warehouse. Along the way, our visitors also got an in-person look at our fleet and even had the opportunity to go for a short ride in our trucks!
We were so happy to host our guests from DOS and look forward to making their next move seamless – no matter where their career or life may take them next!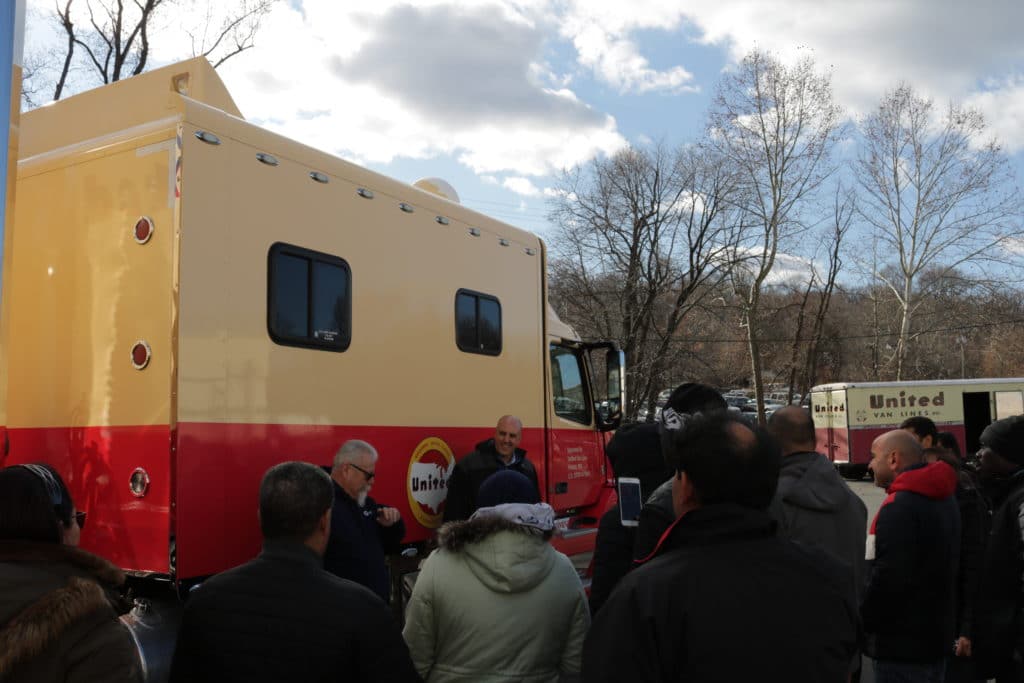 Our Department of State visitors enjoyed learning from and asking questions to one of Hilldrup's all-star Van Operators, Robert "Fitz" Fitzgerald. Fitz has been a long-distance driver for Hilldrup for over 20 years and was AMSA's 2017 Lifetime Achievement Award Winner. Here, our visitors got an up-close look at Fitz's vintage-inspired truck and learned more about his commitment to quality.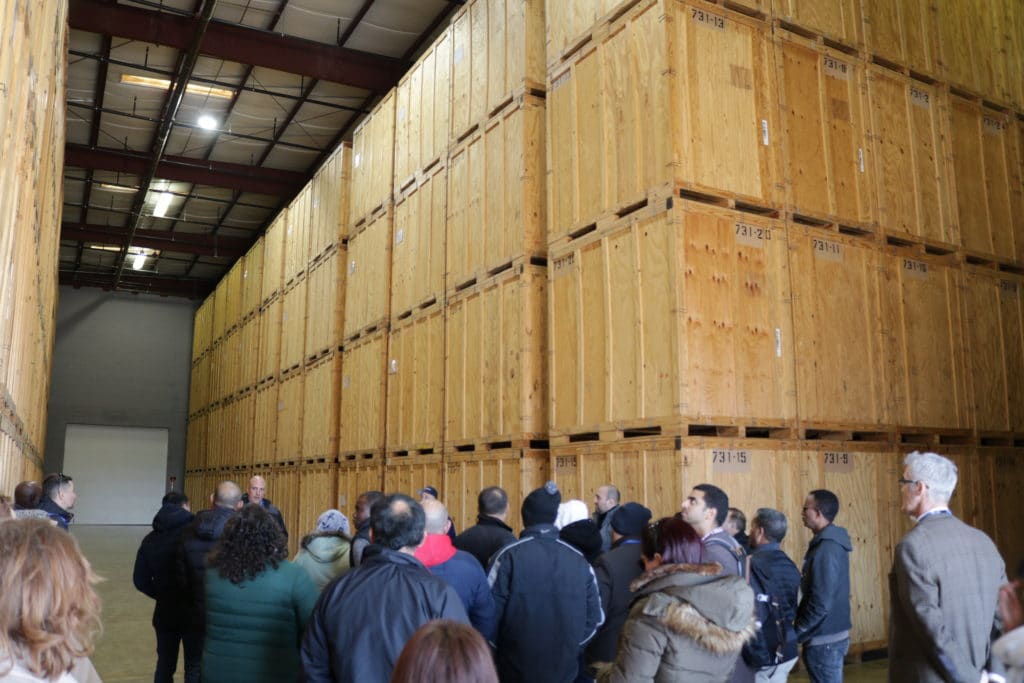 With Hilldrup's International team, and John Seal, Senior Vice President, Operations – DMV, leading the tour, our guests learned and asked questions about storage inside Hilldrup's International storage warehouse.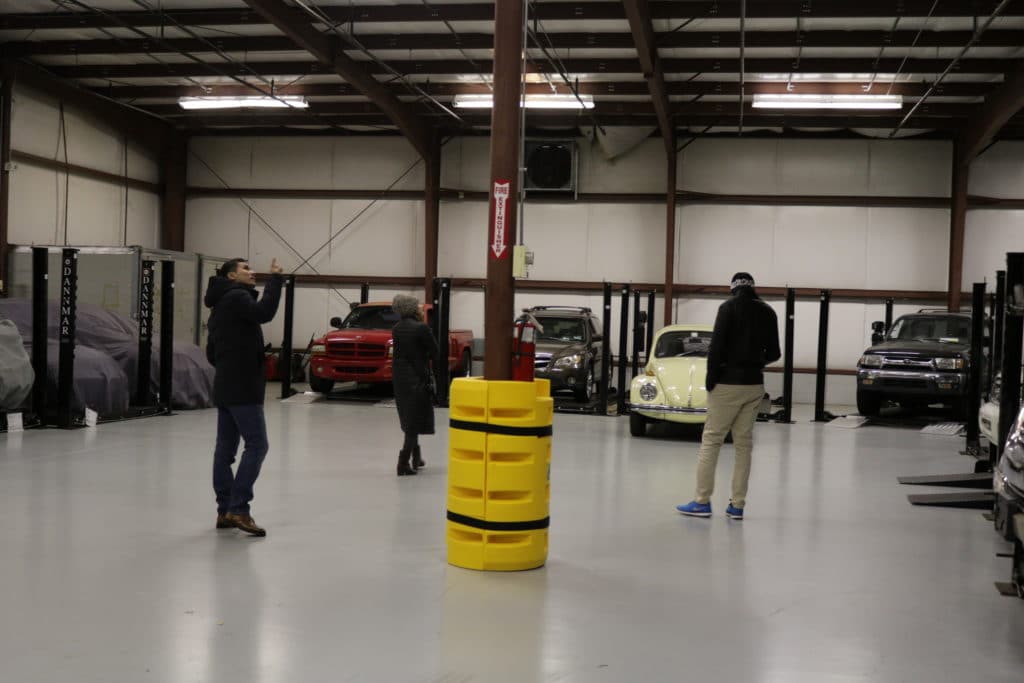 Hilldrup's vehicle warehouse is always a highlight of our tours! From the kinds of vehicles we store, to the volume that our facilities can hold, there's always lots to see.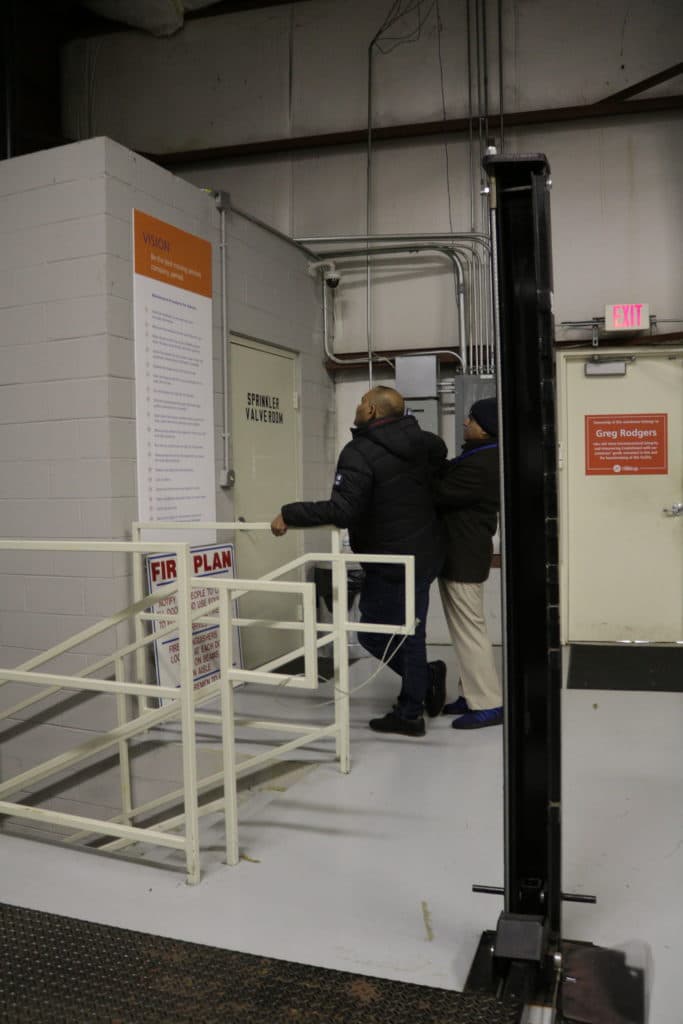 In each of Hilldrup's warehouses, our rules for what we expect of our warehouse team is posted for visitors and employees to view. We appreciate our visitors from the Department of State for stopping to check them out!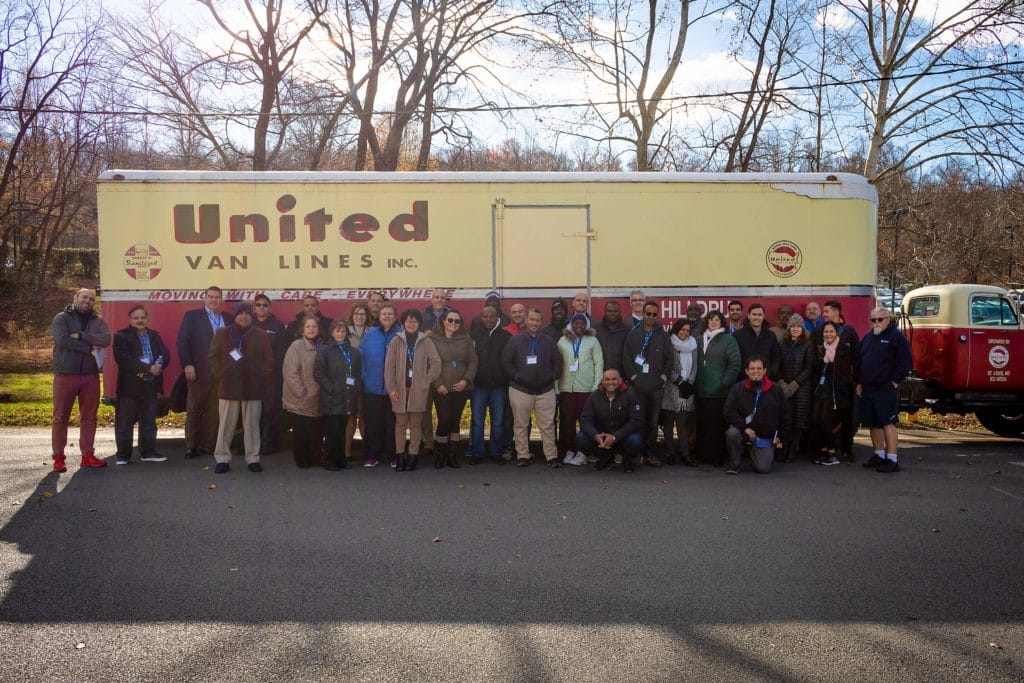 Thank you to all of our State Department friends and visitors who came to tour Stafford's office and warehouses with our team. We hope you learned a lot about our offerings and organization!
---