Hilldrup Greenville Celebrates the Holidays
The holidays are in full swing at Hilldrup – from décor to games to food – and our Greenville branch is no…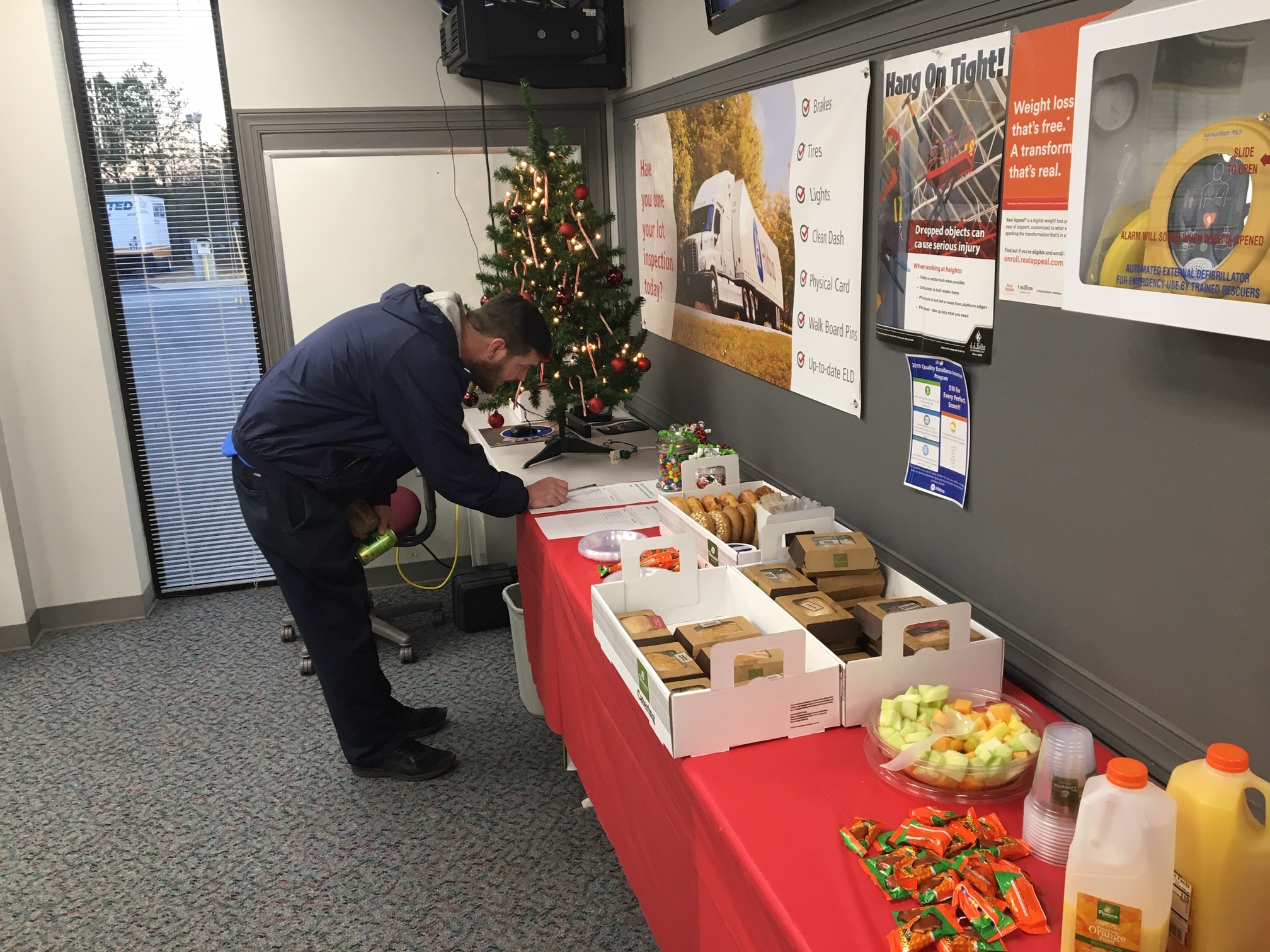 The holidays are in full swing at Hilldrup – from décor to games to food – and our Greenville branch is no exception!
Our team in South Carolina enjoyed a catered breakfast from Panera and participated in some friendly competition. Employees were encouraged to come enjoy some food and make their best guess as to how many candies there were in two, separate candy jars. Our first place winner would take home a $25 gift card and second place would get to take home the jar of candy.
Congratulations to Jamie Burns, Warehouse Supervisor, who won first place, and Chad Tavernia, Contractor, who scored second place and the jar of M&M candies!
Branden Bilott, Director of Business Development, won first place and the $25 gift card and Jack Burrell, Operations, came in second to win the jar of assorted candies. Great job, everyone!
But the prices didn't stop there. Michael Mills, Ed Adams and Marron Mills, all Service Crew Members, each took home gift cards ranging from $50 to $200 each. Lastly, a mystery bag of Christmas ornaments was won by Jenny Craig, Move Coordinator. There was no shortage of Christmas cheer around the office!
We appreciate everyone who took some time to enjoy a holiday treat and participate in these fun activities. From our Greenville team to you and your family, Merry Christmas and happy holidays!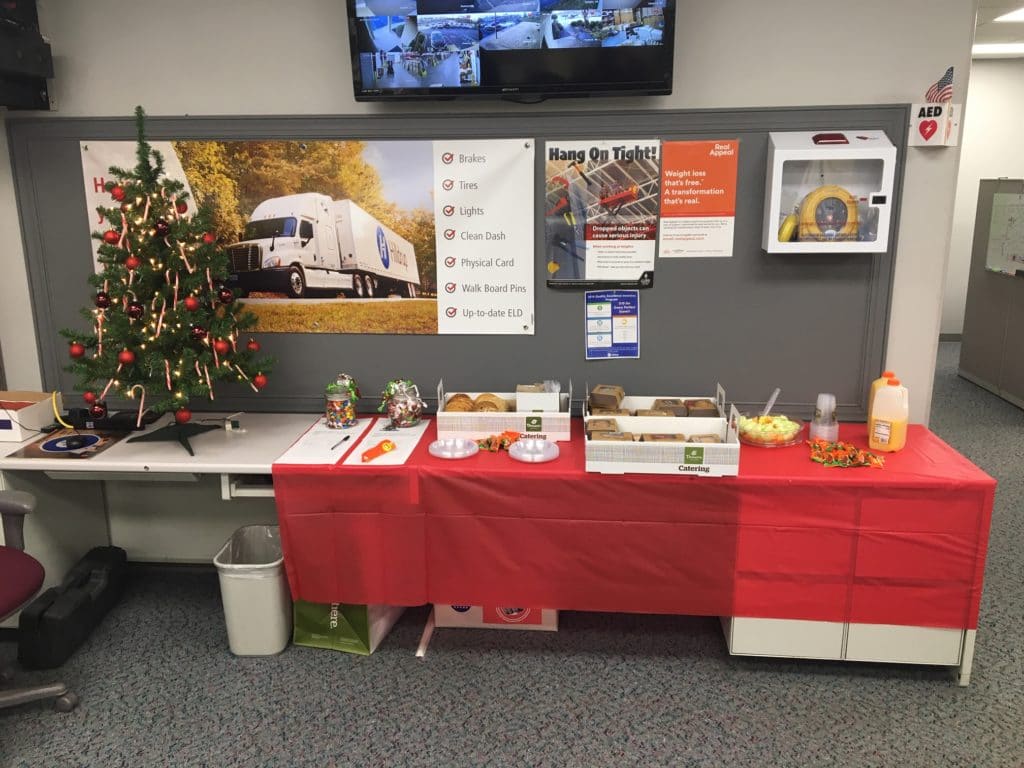 Our Greenville office was in the holiday spirit with festive décor and breakfast treats for our team to enjoy!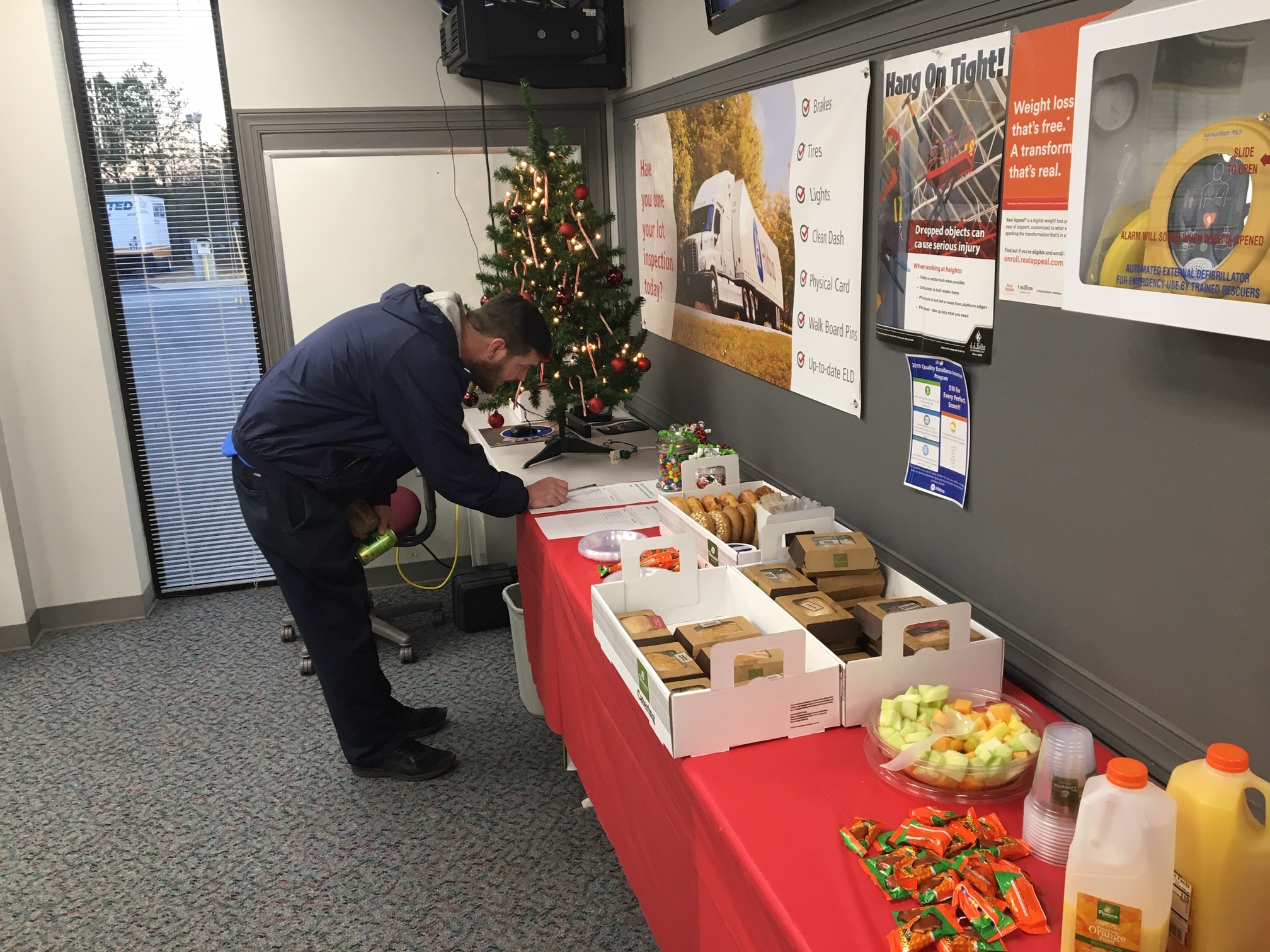 Take a close look and take a guess! Employees were encouraged to check out two jars full of candy and guess how much candy was in each. First place won a gift card and second place could take home the candy itself!
---