Hilldrup Helps Bring The Urban Slide to Fredericksburg
Get ready, get set, SLIDE! As Labor Day weekend was heating up, The Urban Slide – a 1,000-foot slip-and-slide attraction – came…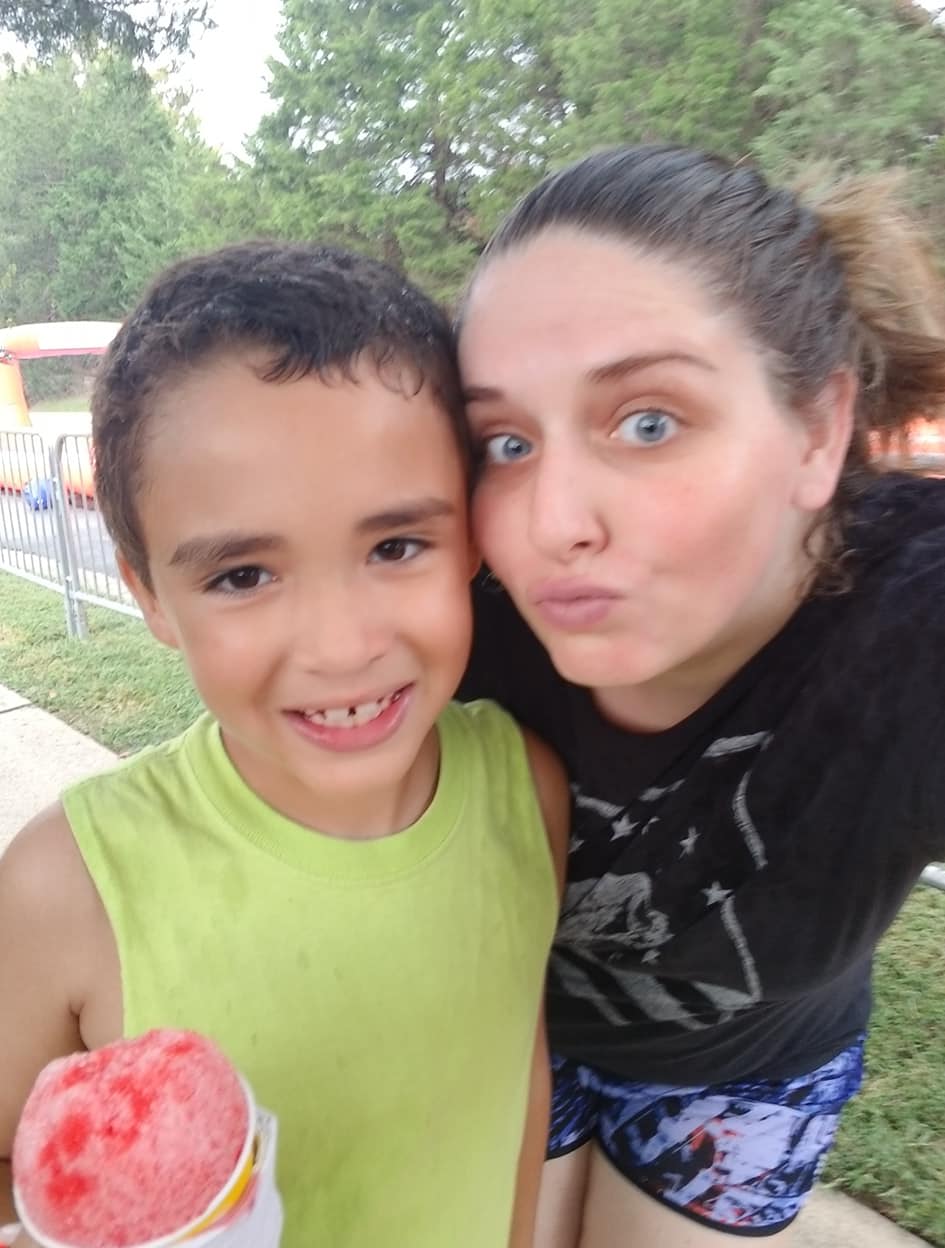 Get ready, get set, SLIDE! As Labor Day weekend was heating up, The Urban Slide – a 1,000-foot slip-and-slide attraction – came to downtown Fredericksburg. Hilldrup was proud to be one of the sponsors of this event, as our way of thanking employees and customers in and around the Fredericksburg community for their support and business.
It was no surprise Slide FXBG quickly became the focal point of the city on Saturday, thanks to its bright orange and blue lanes that gave Hanover Street a new look. But, it wasn't just its bright colors that made this attraction stand out – in total the slide stretched the length of 3.5 football fields!
To join in on the fun, Hilldrup's Stafford office raffled off tickets to our employees and their friends and family with all proceeds benefiting the United Way.
Hilldrup was excited to give back to the community in such a fun and new way as a sponsor of the slide. In fact, Hilldrup's President and CEO, Charles W. McDaniel, spoke with Clint Manning of the Economic and Tourism Department for the City of Fredericksburg, to explain why this event – and Fredericksburg itself – are so important to Hilldrup. Check out what Charles had to say in his own words here!
Whether a spectator or slider, we hope everyone enjoyed The Urban Slide and appreciate everyone who supported and participated in the fun!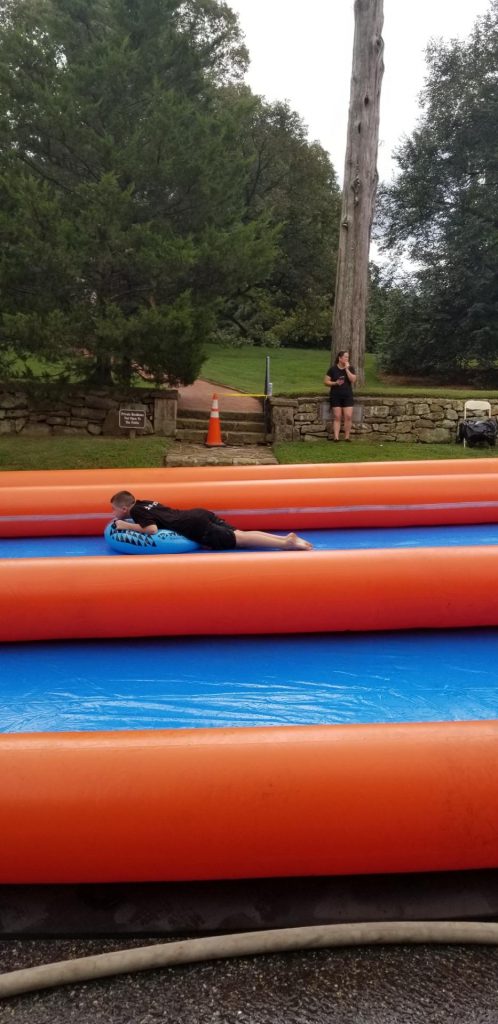 Local residents enjoyed The Urban Slide by using a tube to slide down its 1,000ft lanes in historic downtown Fredericksburg on Saturday, September 1, 2018.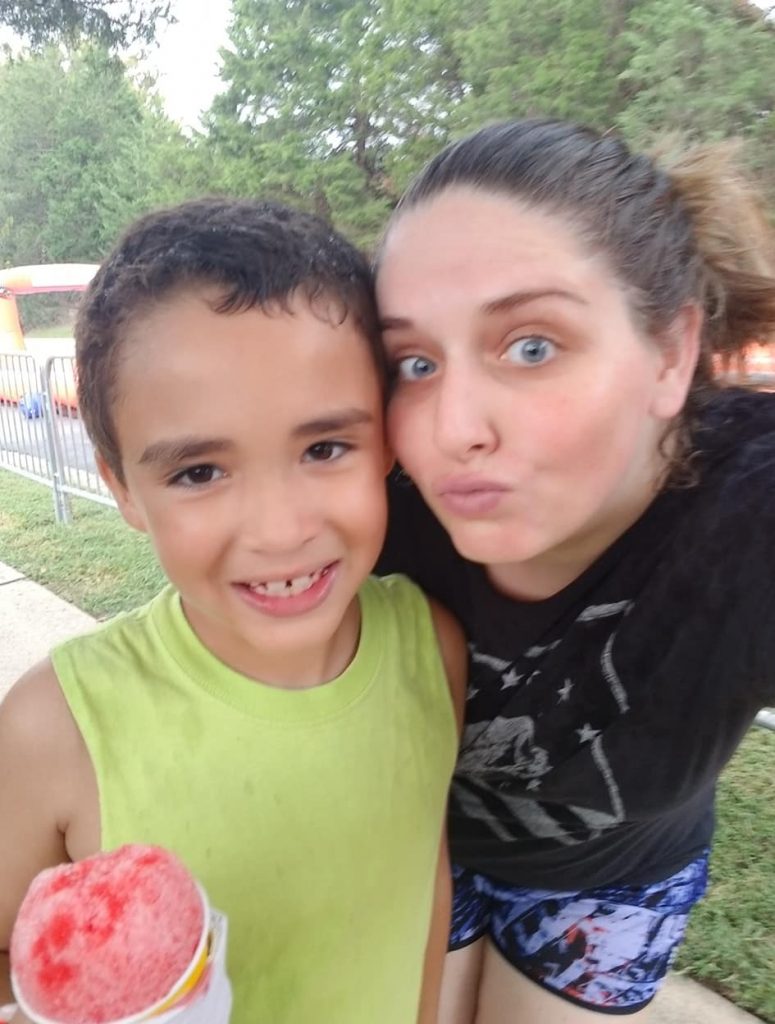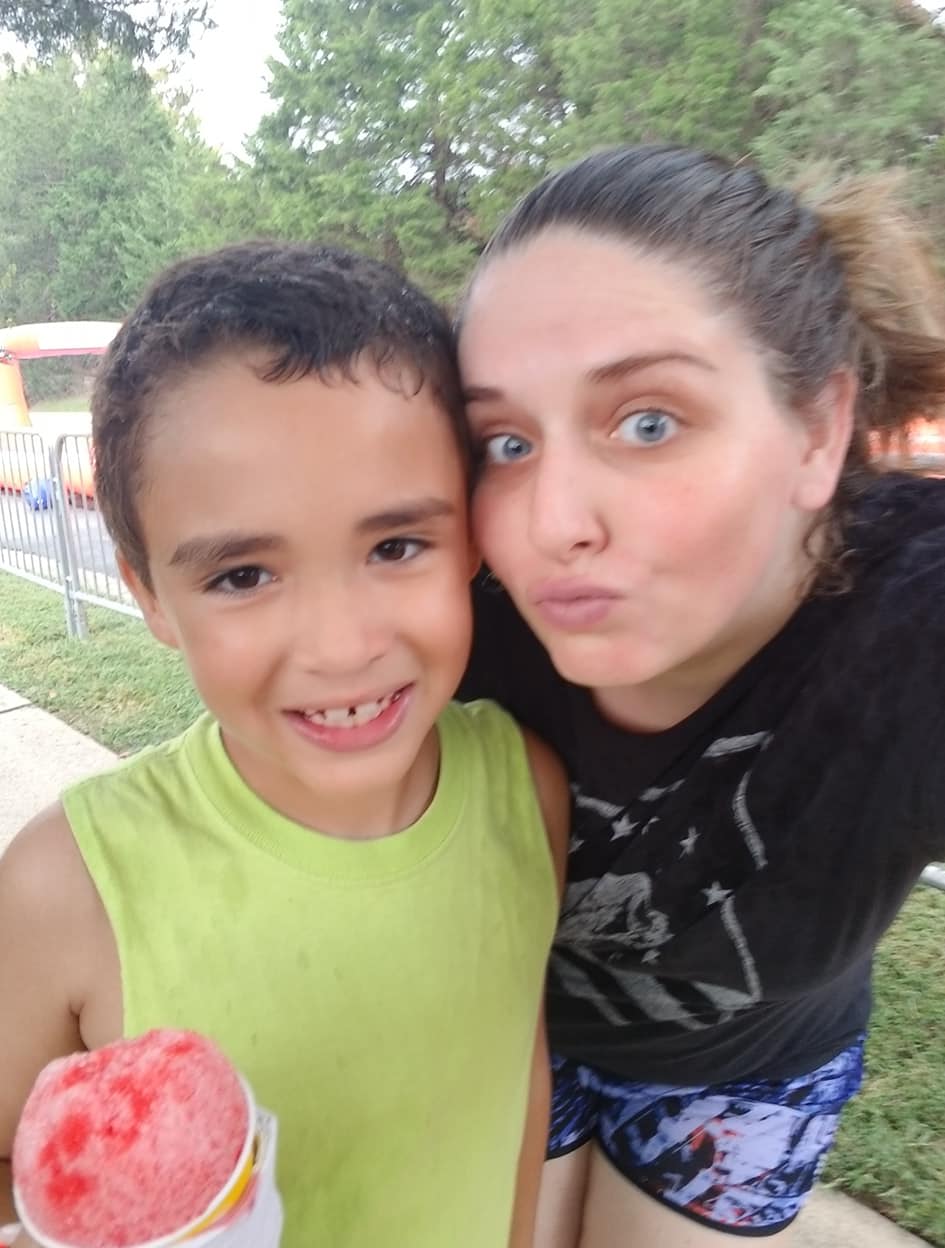 Rebecca Camper, Customer Care Representative – Stafford, and her son, take a quick photo during a break from sliding.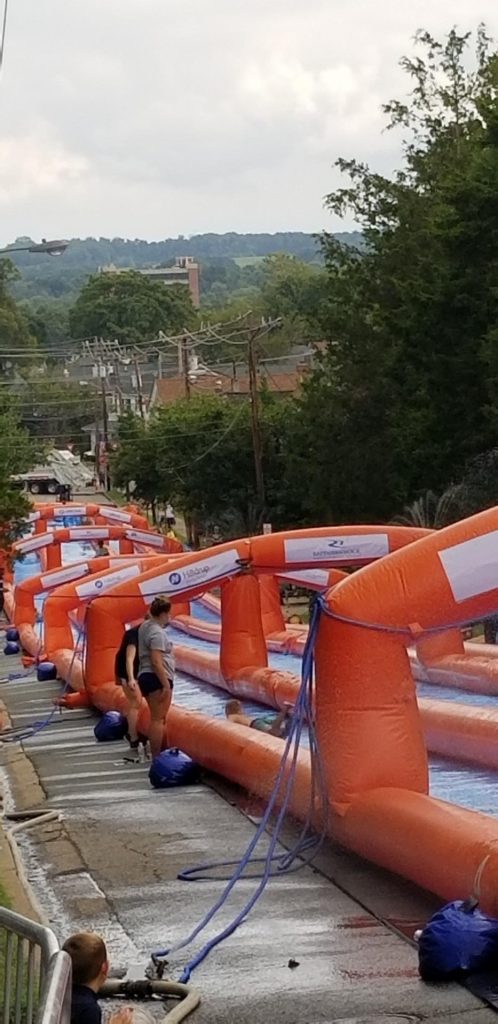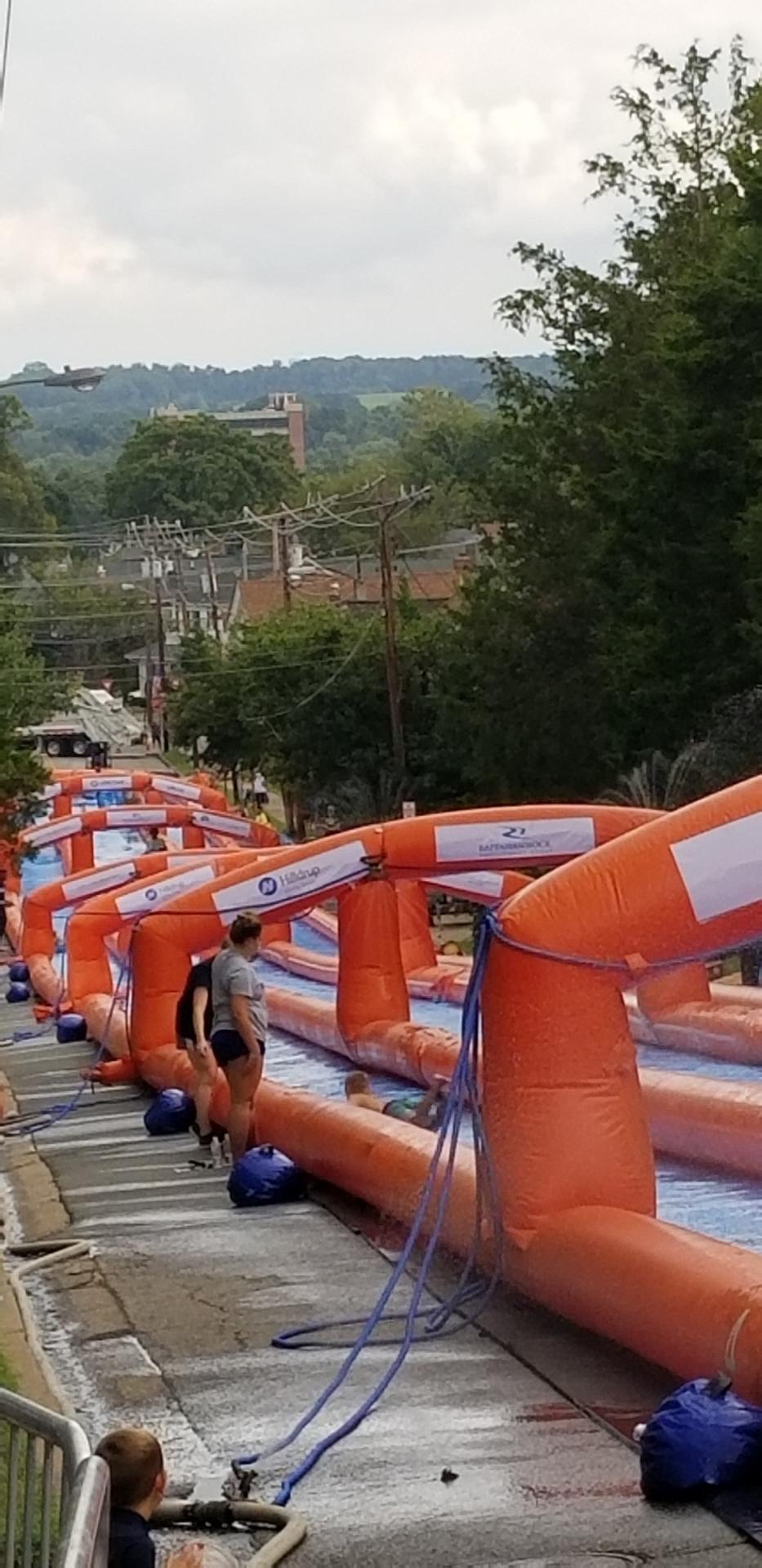 Historic downtown Fredericksburg got a new look for the day when The Urban Slide, which extended the length of 3.5 football fields, made its debut in the region. Hilldrup was proud to sponsor one of the slides' lanes for the event.
---