Hilldrup Hosts and Thanks Bechtel for 10 Years of Partnership
Hilldrup recently hosted our friends at Bechtel for a celebratory dinner to thank them for 10 years of partnership. The partnerships that…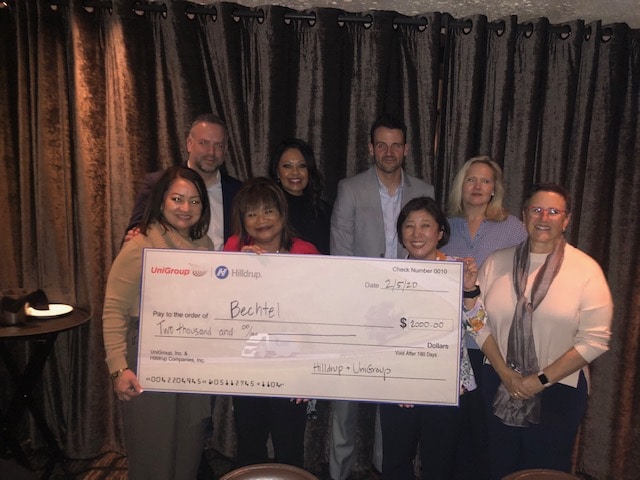 Hilldrup recently hosted our friends at Bechtel for a celebratory dinner to thank them for 10 years of partnership. The partnerships that we make with clients like Bechtel are truly the reason why Hilldrup has been in business for over a century – and we couldn't be more grateful!
To thank the Bechtel team, Hilldrup hosted a dinner at Mastro's Ocean Club in Scottsdale, AZ. There we enjoyed a delicious dinner and the company of many of our friends from Bechtel. During the dinner, and as a token of our thanks, Hilldrup presented a check for $2,000, on behalf of ourselves and UniGroup, to go toward the purchase of "hunger backpacks" that will be assembled by Bechtel employees and distributed to children struggling with hunger. We're thrilled that this joint contribution will help to make possible such an impactful event which Bechtel proudly hosts!
We thank everyone at Bechtel who was able to attend the dinner and sincerely appreciate these past 10 years! We look forward to celebrating the next decade and beyond, Bechtel!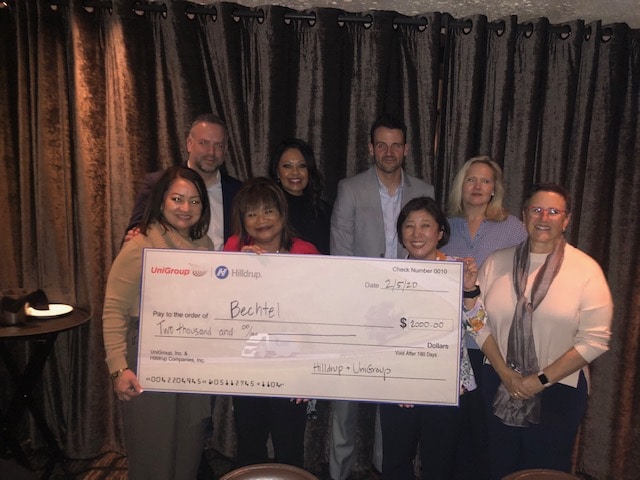 Members of Bechtel's mobility and HR teams gathered for a photo with Hilldrup and UniGroup's check for $2,000 to go towards Bechtel's philanthropic efforts. We appreciate all that you do – and for trusting the team at Hilldrup to help you get to wherever your career at Bechtel takes you!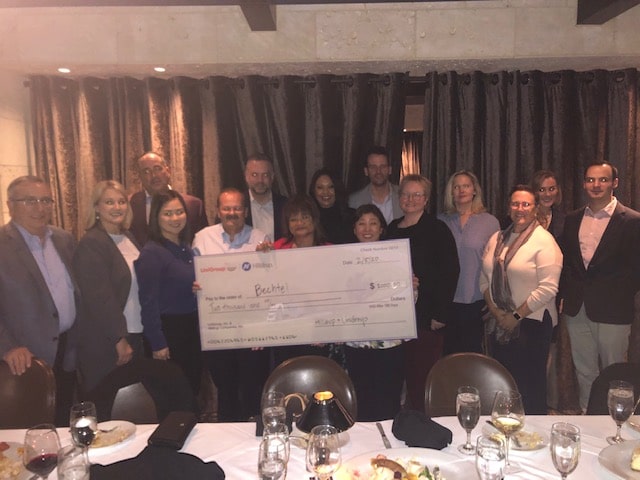 Thank you for attending our 10 year celebratory dinner, Bechtel! We're grateful to have you as our clients and appreciate your trust and confidence in our team.
---