Hilldrup International Puts Their Agility to the Test
At Hilldrup, a successful move experience takes communication and agility to ensure that even the most complicated move is completed with ease.…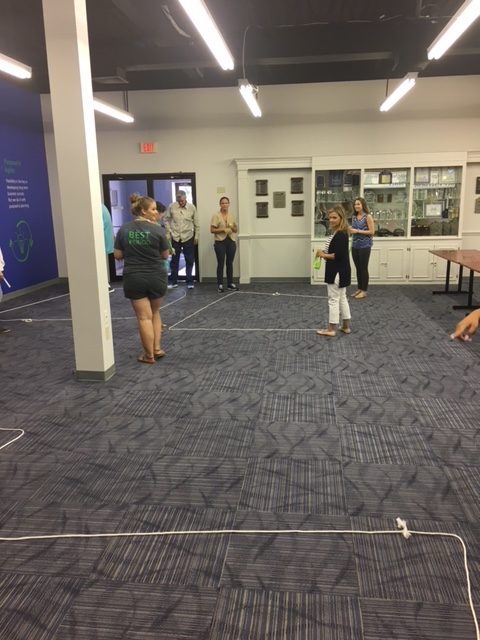 At Hilldrup, a successful move experience takes communication and agility to ensure that even the most complicated move is completed with ease. Recently, Hilldrup Stafford's International department decided to put that purposeful planning to the test!
Our International department team members were each encouraged to participate in a challenge where they were placed into smaller groups where they worked together to form a near-perfect square with a strand of rope. The true challenge? Completing this task while being blind-folded!
"People had a lot of fun with this," described Marissa Mittura, International Move Coordinator. "You had to come up with a plan in your mind on how you'd accomplish making the square with your team. Everyone really had to be flexible and respect the point of view of others to be successful!"
Each team had just 2 minutes to work with one another to accomplish the challenge. Thank you to all who participated – great teamwork!
Special thanks to John Warlick, Executive Vice President and Managing Director of International, Jennifer Cleven, International Move Coordinator and Marissa Mittura for their creativity and coordination of this fun activity!
Check out photos of the fun below!
The Red Team takes into account how long the rope is before tackling how to best form a square with it. Each team only had 2 minutes to complete this challenge!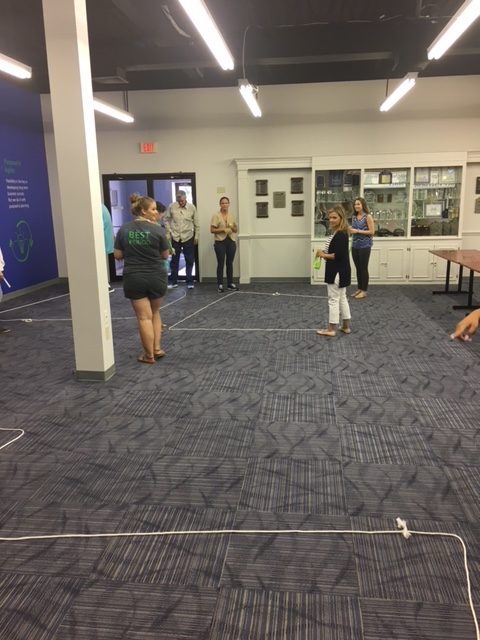 Once the teams were confident in their designs, each took off their blindfolds to see the final product. Great job, everyone!
---