Hilldrup Lines Up for a Zesty Adventure
It's the kick-off to food truck season at Hilldrup's Stafford branch, and we were excited to welcome The Zesty Adventurer! The Fredericksburg-based…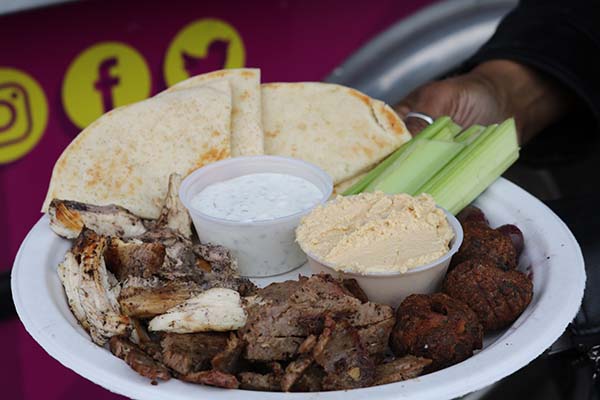 It's the kick-off to food truck season at Hilldrup's Stafford branch, and we were excited to welcome The Zesty Adventurer! The Fredericksburg-based food truck visited our office to serve up a wide-array of delicious Mediterranean-inspired cuisine.
From gyro and falafel sandwiches to salads and quesadillas, there was plenty of options for vegetarians and those who have exclusive gluten-free or vegan diets in mind. Stafford employees were encouraged to stop by during The Zesty Adventurer's two-hour visit to purchase a plate (or two!) from their popular menu.
To learn more about their business, what they're cooking up or where they'll be headed to next, be sure to check out their website and give them a "Like" on Facebook!
Be sure to stay tuned to Hilldrup's News & Events page for additional food truck features every month through the spring, summer and fall!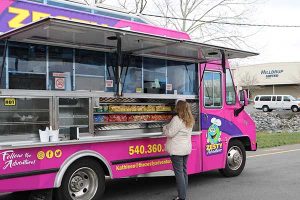 Based in Fredericksburg, VA, The Zesty Adventurer food truck visited Hilldrup's Stafford office to offer delicious lunch options to our team.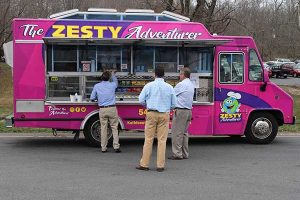 The Zesty Adventurer was serving up plenty of Mediterranean-inspired dishes like gyro and falafel sandwiches, salads and samplers – yum!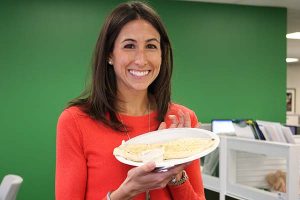 Jordan McDaniel, Hilldrup's Digital and Social Media Manager, ordered the Mediterranean Quesadilla made with cheesy-goodness and vegetables. Nice choice!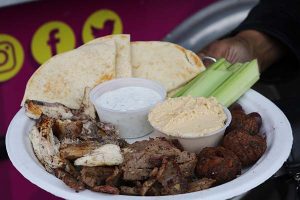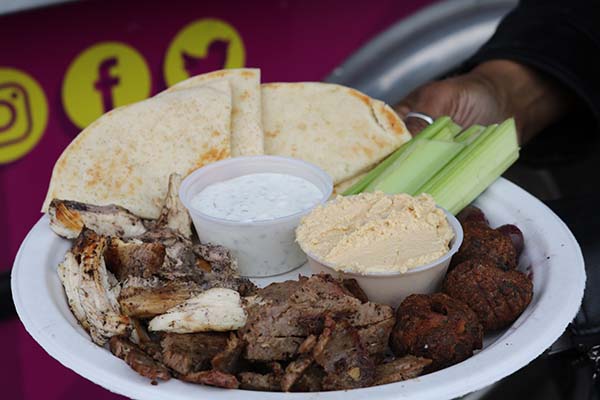 The Zesty Sampler which consists of a platter of fresh-made hummus, tzatziki sauce, falafel, pita bread, celery, kalamata olives, chicken gyro and traditional gyro was a big hit!
---