Hilldrup Move Coordinators Certified and Recognized by UniGroup
We are proud of the certifications of many of our Move Coordinators, recognizing those who are trained in delivering outstanding customer service.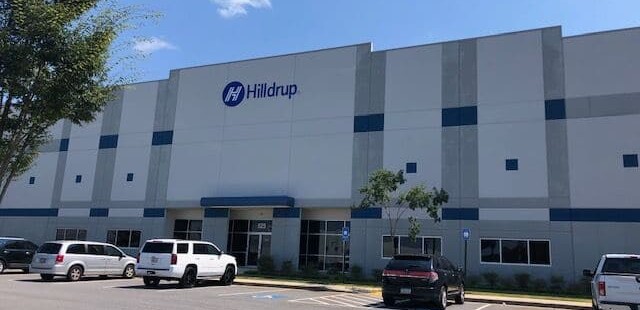 Hilldrup is excited to share that many of our Hilldrup Move Coordinators were certified by UniGroup for 2021. In addition, several Move Coordinators were honored with Silver, Gold and one Platinum certification.
The certification program was created as a way to recognize those who work specifically with United Van Lines and Mayflower Transit for their customers' moves and consistently provide outstanding service.
The requirement for certification in 2021 included completing a series of professional courses and reviewing standards of performance required for each Move Coordinator. Those who surpass a threshold score on customer service surveys are eligible for consideration of Silver, Gold or Platinum levels of certification. We're honored that so many Move Coordinators across so many of our branches earned certification and were recognized by UniGroup with top accolades for their outstanding job performance.
Please join us in congratulating the coordinators below who earned recognition in the following categories!
2021 Certified United and Mayflower Move Coordinators
Christina Dunklin, Orlando
Destiny Landing, Atlanta
Elena Medeiros, Stafford
James Anderson, Stafford
Kathleen Toney, Atlanta
Leslie Dobson, Stafford
Nichole Gibson, Stafford
Venus Harris, Durham
2021 United and Mayflower Silver Certification
Angela Costa, Richmond
Jenny Craig, Greenville
Sharon Nichols, Richmond
2021 United and Mayflower Gold Certification
Barbara Schehl, Stafford
Christina Dunklin, Orlando
Destiny Landing, Atlanta
Diane Johnson, Stafford
Janyce Perry, Atlanta
Jessica Douglass, Stafford
Lillian Niskala, Stafford
Maria Piekarski, Stafford
Sandra Schaaf, Stafford
2021 United and Mayflower Platinum Certification
Pursuing educational opportunities, continuing our training and demonstrating unwavering commitment to our customers' moves allows our team to remain steadfast in our vision to, Be the best moving services company, period. We're thankful for each of our Move Coordinators and the critical role they play in supporting our customers' moves. Congratulations to all who were recognized for these accolades!
---