Hilldrup Named The Fredericksburg Area's Best Moving Company
For more than 116 years, Hilldrup has served customers in Fredericksburg, Spotsylvania, Stafford and the surrounding areas. Thanks to our outstanding employees…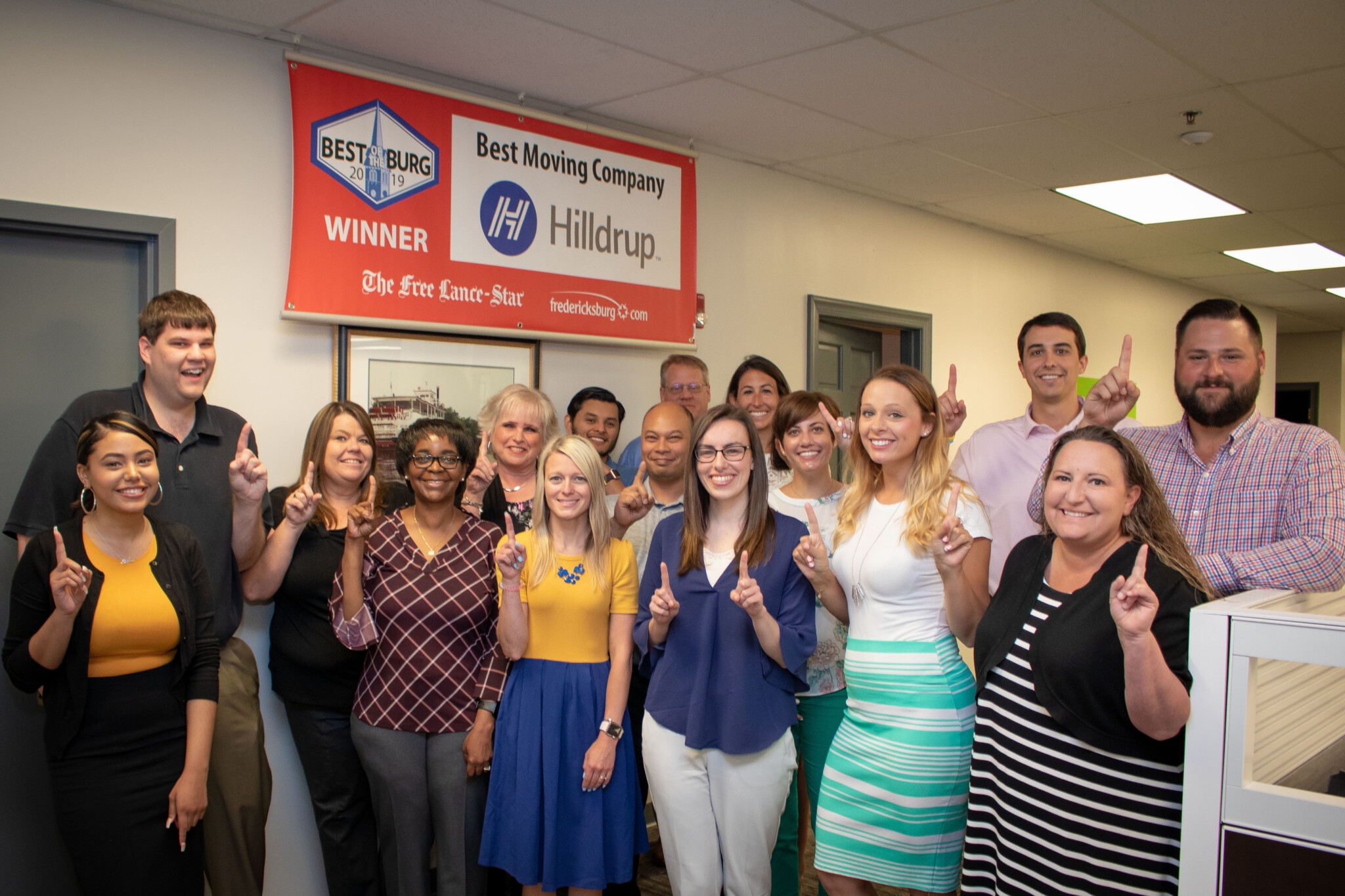 For more than 116 years, Hilldrup has served customers in Fredericksburg, Spotsylvania, Stafford and the surrounding areas. Thanks to our outstanding employees and loyal customers, Hilldrup was again recognized by The Free Lance-Star's Best of the Burg competition as Best Moving Company! In addition, Hilldrup also won Honorable Mention for Best Place to Work!
The annual competition, hosted by fredericksburg.com, began with a nomination period where voters could nominate local businesses they feel are the best in the local region. With a wide variety of categories, nominations were open to the public but limited to one nomination per category, per day. Hilldrup was thrilled to move on to the final round of voting, which followed the same voting guidelines as the nomination process. On May 17, 2019, the results were publicized to the masses and shared with Hilldrup employees across our 10 branches during an all employee meeting held in-person and via Skype.
"Thank you to all who participated by nominating, voting and sharing that Hilldrup is the very best," said Charles W. McDaniel, President and CEO of Hilldrup. "This is the fourth consecutive year that Hilldrup has won this accolade, and we have a lot of work to do as we approach our busiest time of the year [summer]. I look forward to continuing to serve each Hilldrup customer with the best team in the Fredericksburg area."
Our success in the industry and from the Best of the Burg competition would not have been possible without our team's unwavering commitment. We're thankful and honored to have been recognized as an employer of choice in the local community as voted by our dedicated team. A special thank you to our loyal customers for making this wonderful accolade possible – it's our honor to serve you each and every day. Congratulations to the Fredericksburg region's Best Moving Company and one of the Best Places to Work!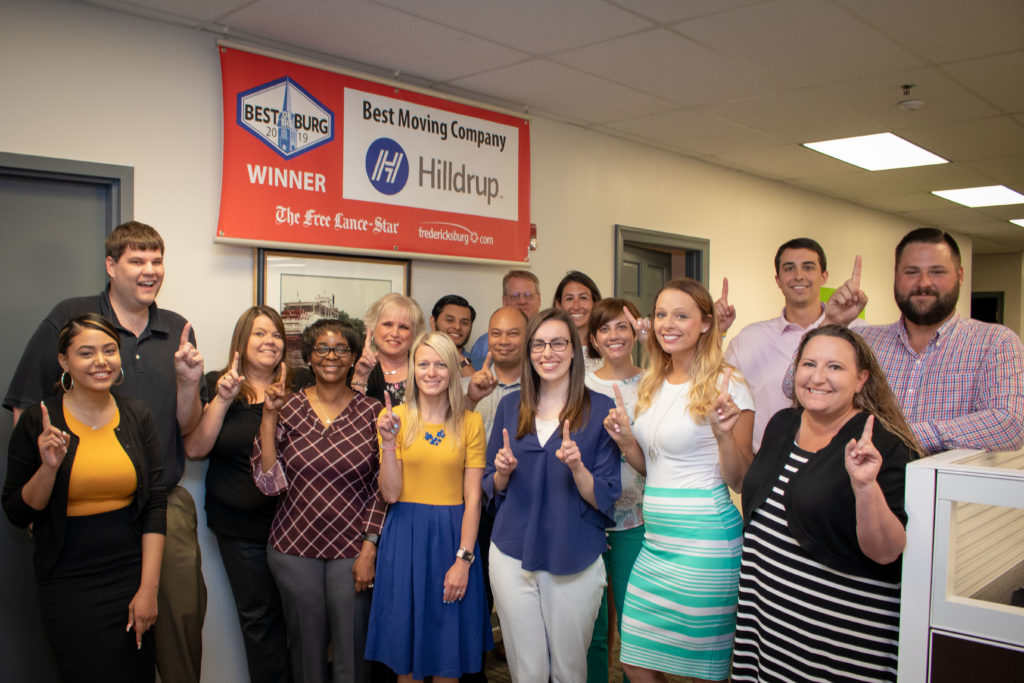 ---