Hilldrup Orlando Meets "Future Movers"
Science, Technology, Engineering and…Moving? That was the recent curriculum for Ms. Carly Fitzgerald's first grade class at Seminole Science Charter School in…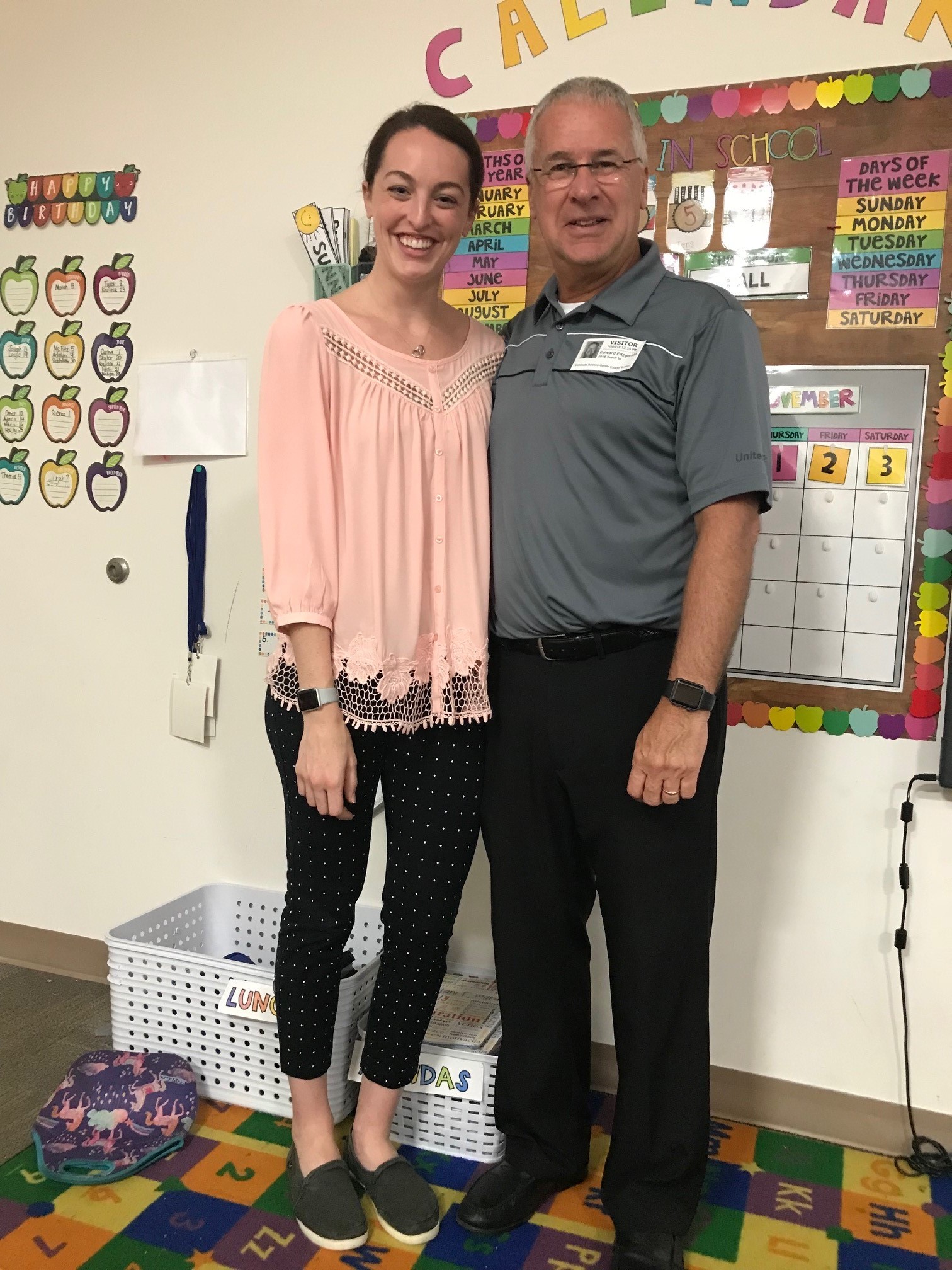 Science, Technology, Engineering and…Moving? That was the recent curriculum for Ms. Carly Fitzgerald's first grade class at Seminole Science Charter School in Lake Mary, FL.
Ed Fitzgerald, Vice President and General Manager of Hilldrup Orlando, visited his daughter Carly Fitzgerald's classroom during the school's annual "Teach-In" Day. The event invites parents of students to come in and share their work experience with the students.
"Since my "kid" was the teacher, she invited me to attend," explained Ed with a laugh. "We talked about what movers really do, what kinds of items our service teams move and how it takes big muscles to handle this kind of work."
To engage the students, Ed brought a moving pad to "wrap up" two volunteers to ensure they wouldn't "break" during the demonstration of a move.
The students then broke into pairs and constructed something sturdy together using Play-Doh, Popsicle sticks and straws to make the tallest structure they could on the paper plate. The students were then challenged to work as a team to move the structure along a line in the classroom without dropping or breaking it.
"All succeeded and it was pretty humorous," described Ed. "I had them all chanting "I love moving!" while they carried their paper plates. I'm not sure who had more fun!"
But it's not just mental strength that the young students put to the test. In order to be a strong mover, you have be physically fit too, and the students didn't shy away from doing a few push-ups to prove their strength.
We love the spirit and enthusiasm that you brought to share Hilldrup's love of moving with future generations, Ed.  Excellent job! A special thanks to Ms. Carly Fitzgerald and Seminole Science Charter School for having us!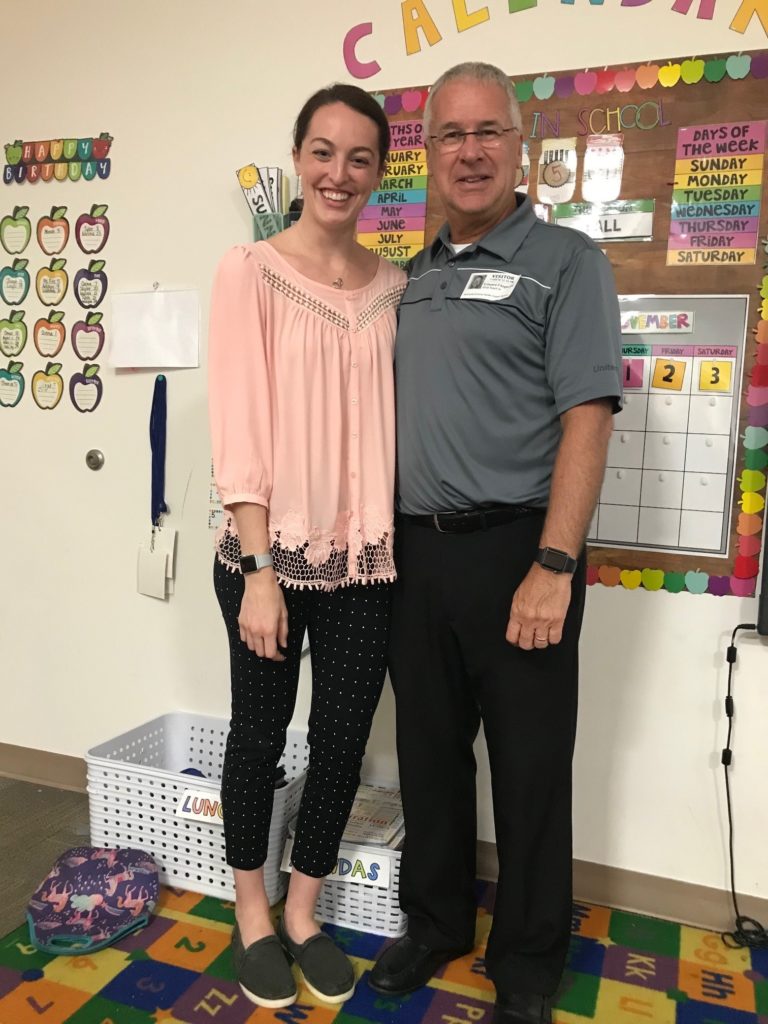 Ms. Carly Fitzgerald, first grade teacher at Seminole Science Charter School, introduced her father, Ed Fitzgerald, Vice President and General Manager of Hilldrup Orlando, to her students during the school's annual "Teach-In." During the event, students learned the basics of what it takes to be a part of the best moving services company, period!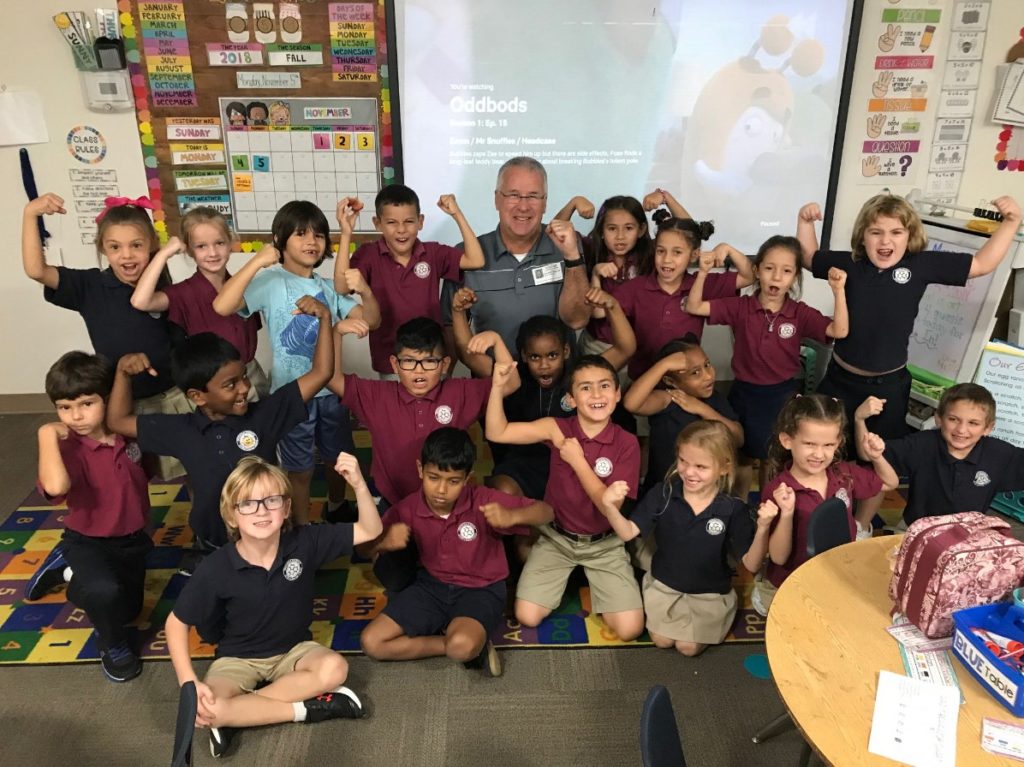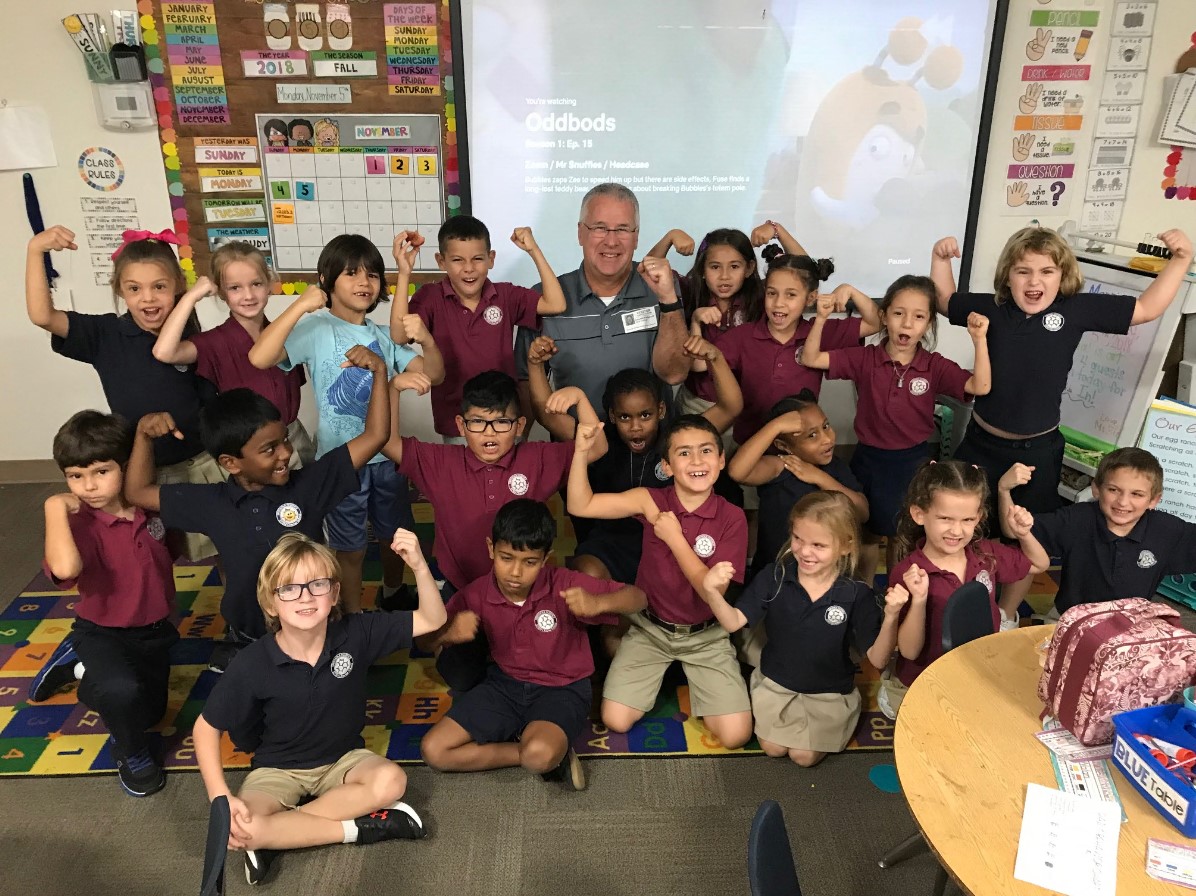 There's no doubt that being a great mover takes a lot of muscle. Everyone gathered around to show off their muscles after a few push-ups. Thanks for showing our future movers what it takes, Ed!
---