Hilldrup Participates in Dedication of Virginia Women's Monument
Educator, entrepreneur, suffragist, artist – the occupation of these Virginians may each be different, but all created a legacy that improved the…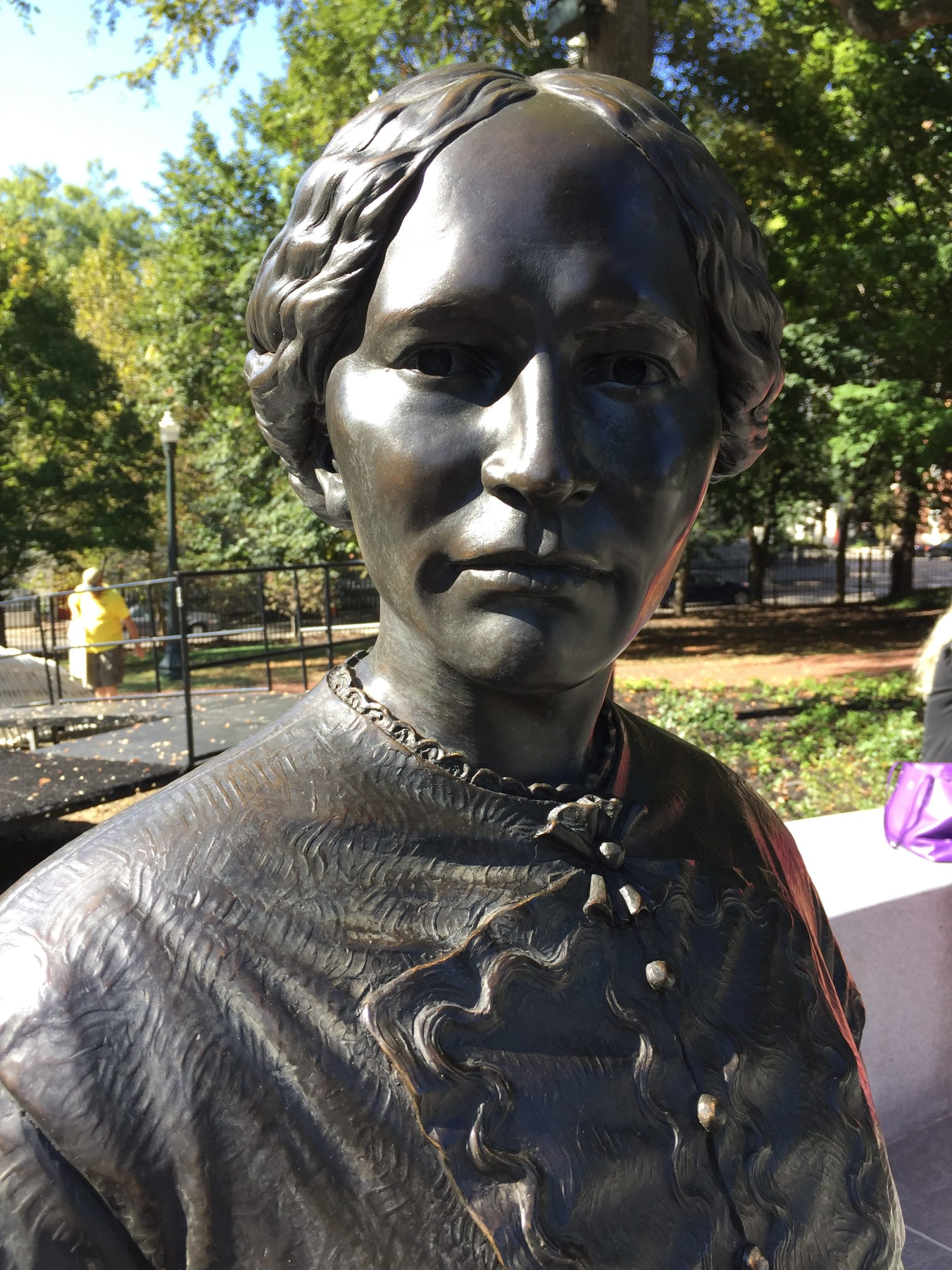 Educator, entrepreneur, suffragist, artist – the occupation of these Virginians may each be different, but all created a legacy that improved the Commonwealth and nation for the better. Recently, seven life-size statues of Virginia women who forged history were installed on Capitol Square in Richmond, VA. Now known as The Virginia Women's Monument, the goal of the monument is to highlight Virginia women who made significant, but often unrecognized, contributions to society over the past 400 years.
Hilldrup Richmond, located just a few miles away from Capitol Square, was honored to assist with the Virginia Women's Monument Dedication Ceremony that took place on October 14th. Our team gladly provided a truck that delivered water to the event which was free for the public to enjoy.
While our teams are always more than happy to lend a hand to the communities where we live and work, this event was particularly special. The Virginia Women's Monument is the nation's first showcase in state capitol grounds to present a full range of achievements and contributions made by women in a variety of fields, endeavors and periods of history. The monument's life-size statues, along with a Wall of Honor inscribed with the names of 230 notable women – with space for future additions – will help better tell the full story of Virginia and our nation's history.
The seven statues currently on display personify the legacies of:
Adèle Clark – artist and suffragist who helped establish the Equal Suffrage League of Virginia
Elizabeth Keckly – a seamstress who bought her freedom and became Mary Todd Lincoln's dressmaker and confidante
Anne Burras Laydon – Jamestown colonist who represents the women who sailed to Virginia and survived deprivation to establish a thriving colony
Mary Draper Ingles – one of the most famous Virginia frontierswomen who escaped captivity
Laura Copenhaver – an entrepreneur in the textile industry during the Great Depression
Virginia Randolph – an African American educator, who was recognized nationally for instructing her students to learn skills such as cooking, weaving and gardening in addition to academics
Cockacoeske – a Pamunkey chieftain, she was an astute leader and skillful politician
Hilldrup was proud to support an event that truly brought history to life; in fact, each statue stands at eye-level to invoke the feeling of truly meeting these incredible, infamous women. When the collection is completed, it will feature 12 famous Virginia women and their impact on society.
This monument would not have been possible without the generous contributions of individuals, corporations and non-profits; however, to complete the exhibit, an approximate $125,000 is still needed. To make a contribution, learn more, or plan a visit, be sure to check out the Virginia Women's Monument Commission website here.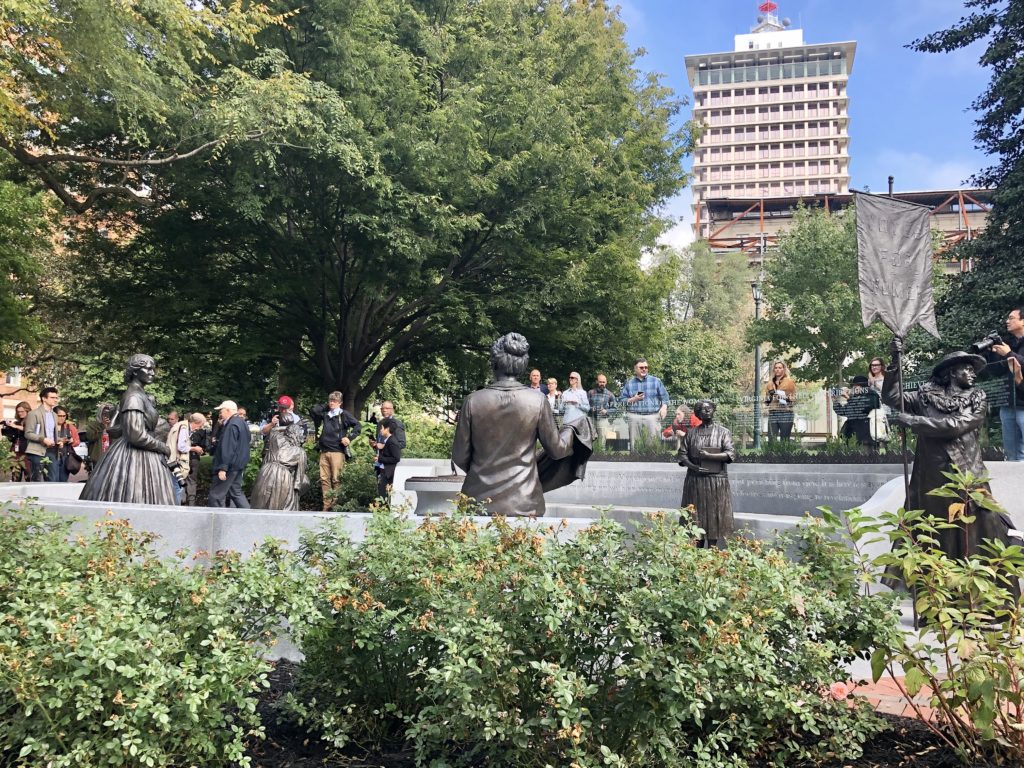 Visitors come to see, learn and photograph the display of the seven life-size statues honoring Virginia women who have made contributions to the Commonwealth and nation from the past 400 years.
Photo by Abby Nurnberger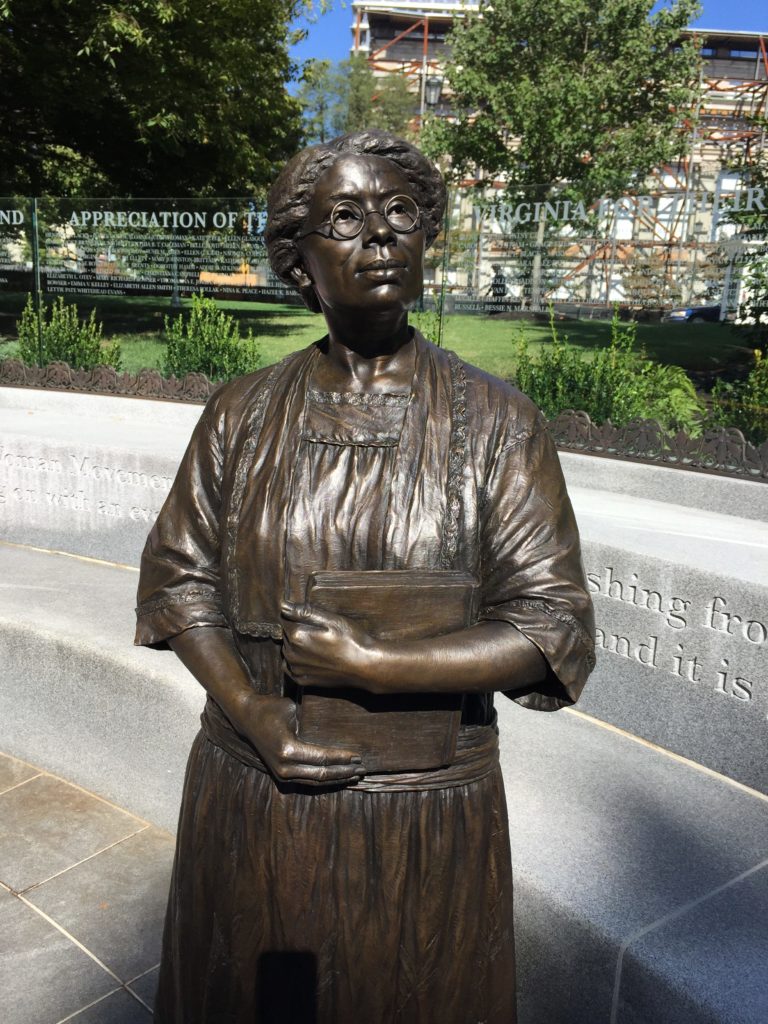 A statue depicting Virginia Randolph, a nationally-recognized educator, is part of the Virginia Women's Monument collection now on display in Richmond, VA.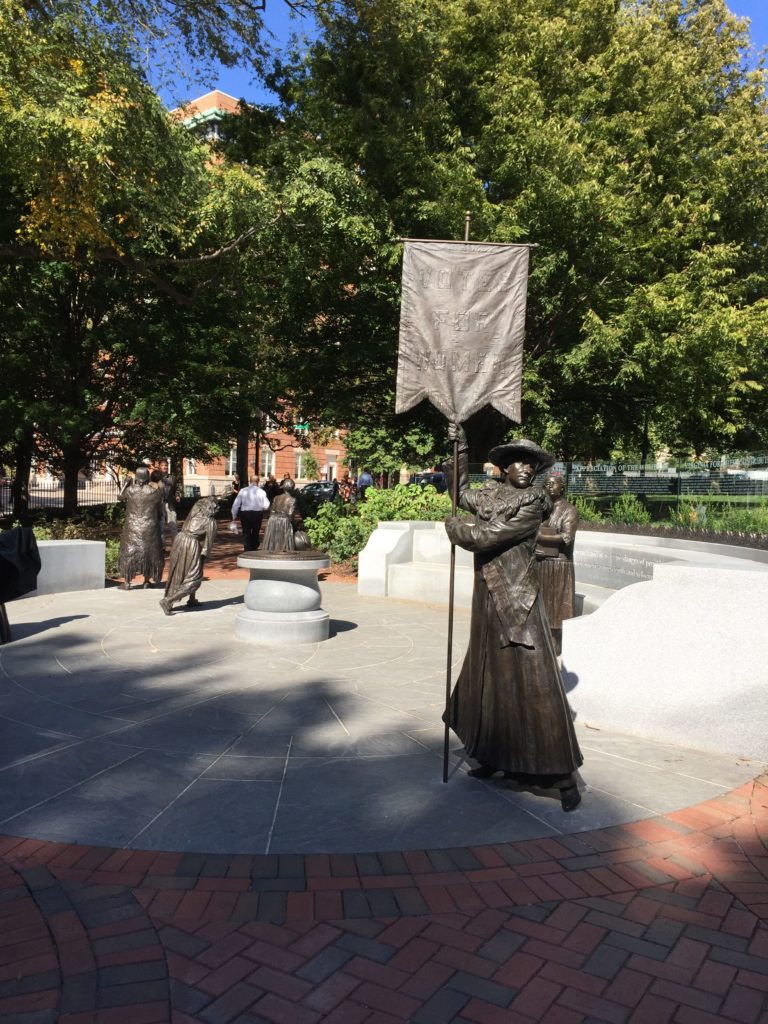 Suffragist and artist, Adèle Clark has been depicted in this statue which now stands at the entrance of the exhibit that was dedicated on October 14, 2019.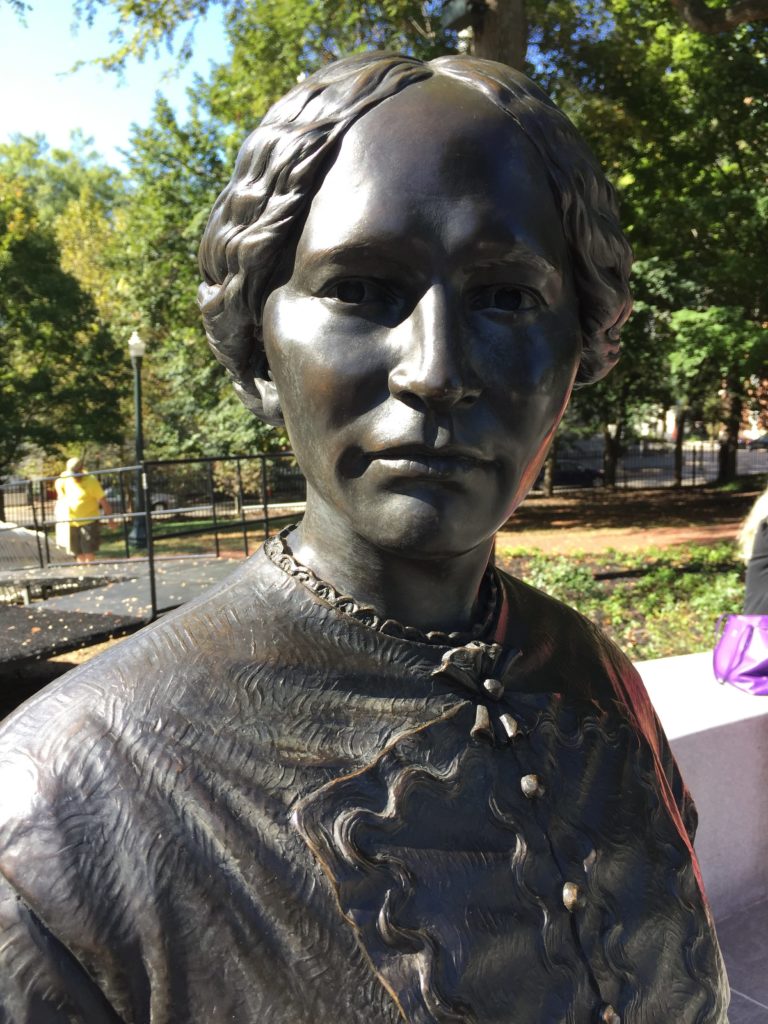 Elizabeth Keckley is depicted as part of the collection celebrating women throughout Virginia's history. The statues were sculpted to be as life-like as possible and stand at eye-level to those who visit the Virginia Women's Monument.
---