Hilldrup Richmond Leads Move Project for Virginia War Memorial
At Hilldrup, we love moving families, businesses and of course, our military members. Recently, our Richmond team was especially honored to lead…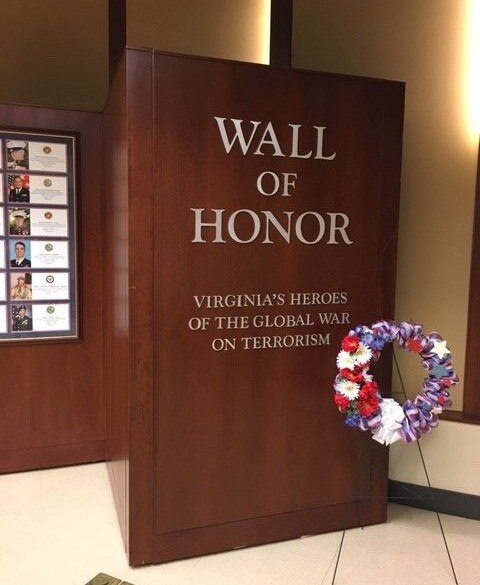 At Hilldrup, we love moving families, businesses and of course, our military members. Recently, our Richmond team was especially honored to lead a move project for the Virginia War Memorial located in Virginia's capital.
The Virginia War Memorial is the Commonwealth of Virginia's premier monument, museum, and educational center honoring the memory of all Virginians who demonstrated a willingness to serve and fight to defend the U.S. from World War II through present day.
Members of Hilldrup's Commercial team from our branch in Capitol Heights, MD joined our team in Richmond to help handle this special project with care, professionalism and the highest level of quality service. Our Richmond team led the efforts of loading and storing a variety of items from the facility as well to ensure the integrity of each item that would be stored at our Richmond warehouses. To give back to an educational center and memorial that honors those who have made the ultimate sacrifice – we left no room for error.
"The move involved the removal of 28 Walls of Honor that were quite large – about 8 feet tall by 3 feet wide. Each wall had to be carefully wrapped in blankets and then shrink wrapped and removed from the room they were in," explained E.J. Radford, Director, Business Development. "Each was handled with extreme care to prevent any damages."
The walls will be kept within Hilldrup's Richmond warehouse facilities for approximately two months while the memorial room is being renovated.
This removal of the Walls of Honor took place in early April 2019 as part of the first stage of the move project. The second stage, which took place in mid-May, involved the removal of office furniture and fixtures, which will also be kept within Hilldrup's Richmond warehouses, while the space is updated.
The funding for the Walls of Honor move project is in thanks to the generous contributions made to the War Memorial Foundation with approval by Rear Admiral, John G. Hekman, USN (retired) who also serves as the Executive Director of the Virginia War Memorial Foundation as well as Chad Arcand, Operations Director for the Virginia War Memorial. The renovations of this project are also made possible by the Department of General Services for the Commonwealth of Virginia.
As Memorial Day approaches, Hilldrup would like to take a moment to remember all those who made the ultimate sacrifice for our country and freedoms.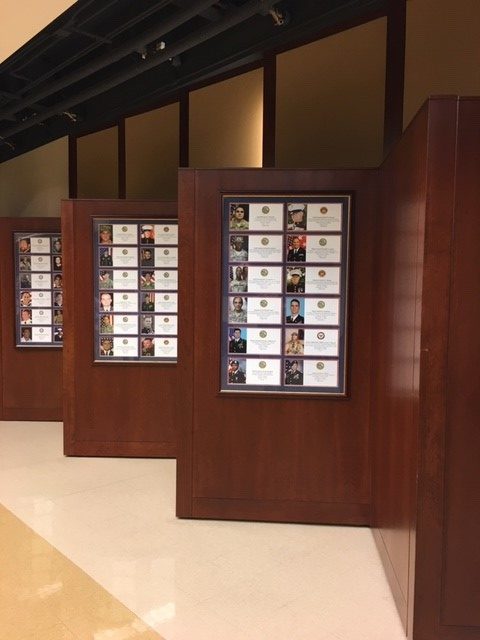 The Virginia War Memorial, located in Richmond, VA, honors Virginia's service members who made the ultimate sacrifice defending our country and freedoms.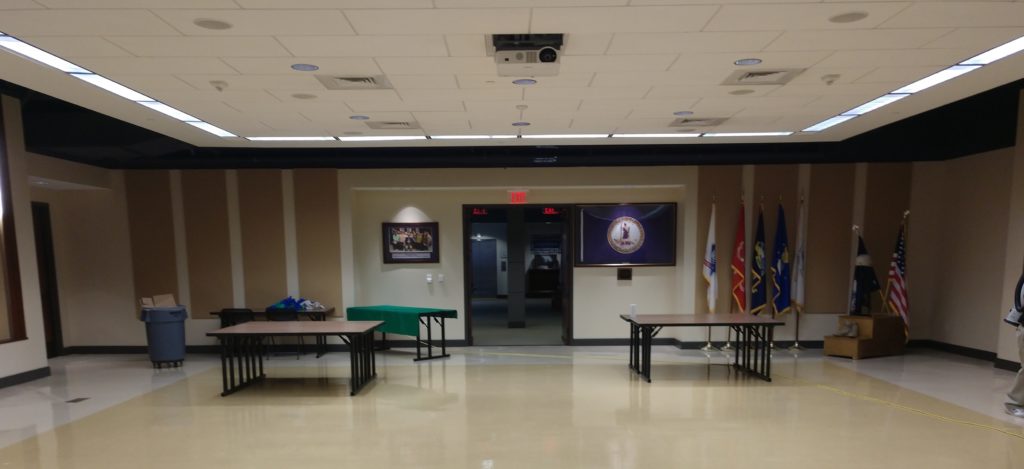 The interior of the museum and its office space is currently being renovated and Hilldrup was honored to move, transport and store the Walls of Honor and the museum's office furniture until renovations are complete.
---