Hilldrup Richmond Supports Caring For CARITAS Event
Giving back is a part of who we are as an organization, and our Richmond team stepped up to assist CARITAS by accepting and then transporting donations of household goods and furniture.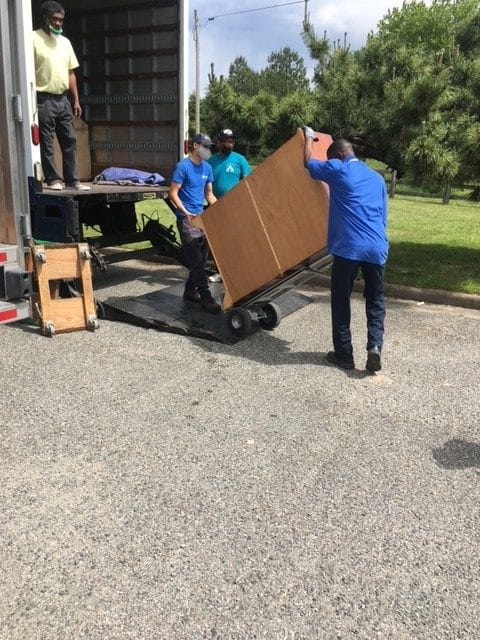 Hilldrup Richmond was proud to participate in the first ever RVA Design Community Furniture Drive supporting the CARITAS Furniture Bank. Our friends at CARITAS, whose mission is to help the most vulnerable in the community break the cycles of homelessness and addiction, hosted their Caring for CARITAS: An RVA Design Community Drive, to invite those in the local community to drop off furniture, household items and more.
As a corporate level sponsor, Hilldrup accepted donations at our Richmond warehouses where we filled our trucks with donated household items and transported them to CARITAS. Springtime was the perfect time and opportunity for those in the community to tidy up and donate unneeded items that could benefit others. From dressers to couches, we were happy to do the heavy lifting!
With the help of the local community and fellow CARITAS sponsors, there were enough donations – including 62 tables and 13 dressers – to fill six truckloads!
Thank you to our entire Richmond team, especially our Operations professionals, who ensured that all donations were brought safely and carefully to CARITAS. Thank you CARITAS for hosting this event and for all you do to support our communities!
To learn more about CARITAS, visit their website or make a donation today.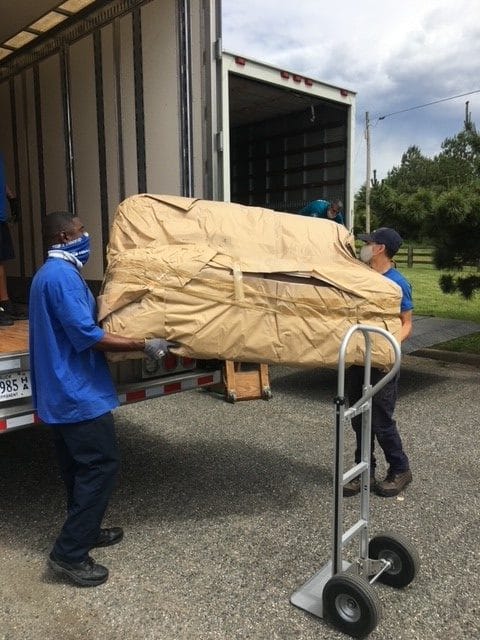 Our Richmond team took care of the heavy lifting for our friends at CARITAS. A furniture drive was held, in support of the local community, whereby visitors could drop off furniture and other household items to our warehouses. From there, our team ensured that everything was wrapped professionally and delivered safely!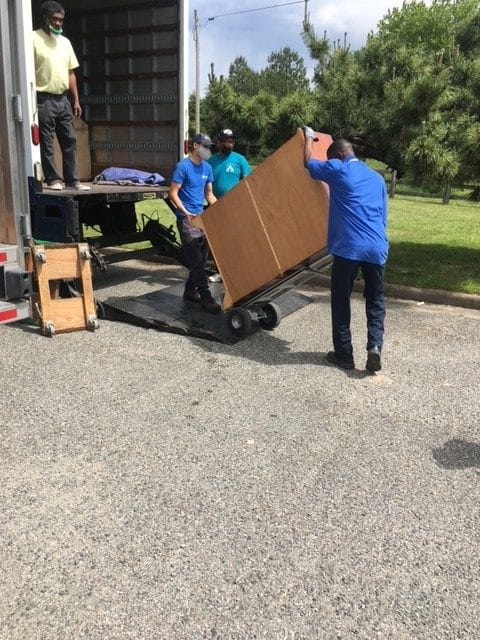 We were more than happy to support – through our services and donations – CARITAS' mission and all that they do to support those in the community overcoming homelessness and addiction. Thank you, CARITAS for allowing our team to be a part this impactful event!
---