Hilldrup Rings in the Holidays with Virtual Fun
Our team celebrated the holidays virtually with activities including bingo, Christmas songs and an ugly sweater contest.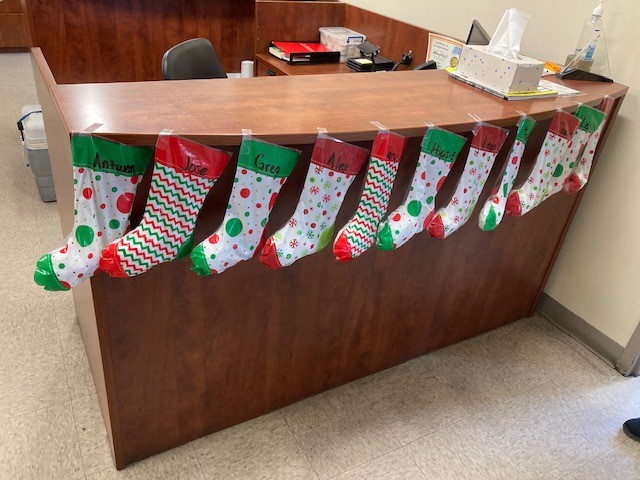 Across our branches, Team Hilldrup virtually celebrated the holidays with three days of fun activities to help get us into the holiday spirit! From virtual bingo and scavenger hunts, to ugly Christmas sweaters and a basket raffle, there was a variety of fun activities for employees to participate in. In addition, our team had the chance to win some great prizes, including $25 – $100 Amazon gift cards. Check out the details and photos of our fun below!
Wednesday, 12/8 Virtual Christmas Bingo
A simple but great way to get our employees participating in our virtual festivities was by inviting all employees to partake in our Christmas Virtual Bingo game. Congratulations to our 15 winners who each received a $25 Amazon gift card!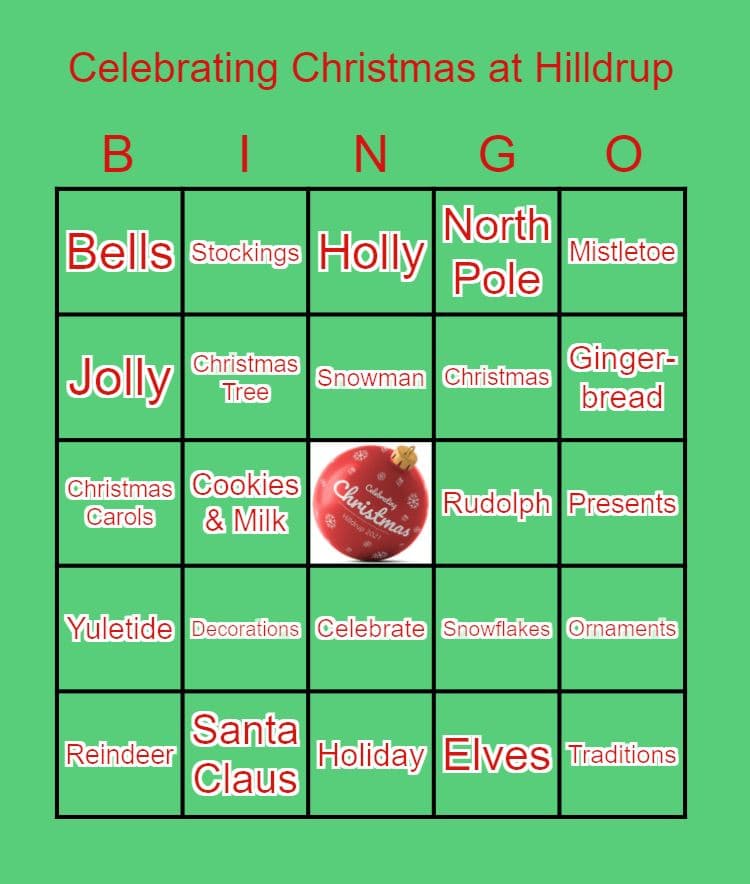 Hilldrup's virtual Christmas bingo game entailed generating a game card online, with words and phrases inspired by the holiday season, for a chance to win!
Thursday, 12/9 – Guess Your Senior Management Member's Favorite Christmas Song
Every hour, employees were encouraged to match a Senior Management Member to what they believed is that manager's favorite Christmas song. Three winners for each round received a $50, $25 or $10 Amazon gift card based on how quickly they responded with the correct answers. From Bing Crosby and Michael Buble, to Elvis Presley and Mariah Carey, we loved listening to Christmas music and making our best guess as to which song was whose favorite! Congratulations to all of our winners who received an Amazon gift card!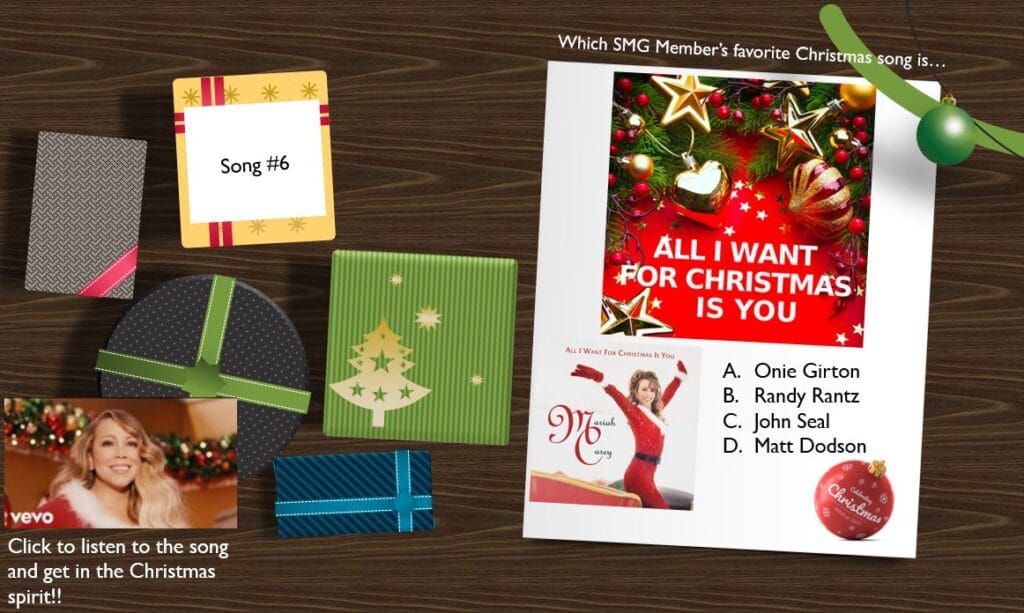 Multiple choice answers and a link to listen to the Christmas songs were each a part of our Guess Your Senior Management Member's Favorite Christmas Song game!
Friday, 12/10 – Christmas Scavenger Hunt and Ugly Christmas Sweater Contest
Team Hilldrup loves a good scavenger hunt challenge! Employees working virtually and those in the office were challenged with finding props or items in their home or office to create a scene or selfie as part of this activity. The submissions received were creative and hilarious! Congratulations to our 18 scavenger hunt winners who received a $50, $25 or $10 Amazon gift card for how quickly they could find and submit their proof of participation respectively.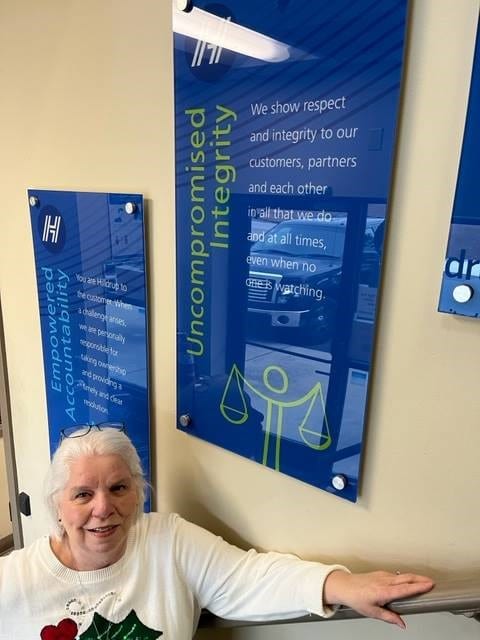 ---