Hilldrup Sponsors and Joins Community for SLIDE FXBG Event
William Street in historic downtown Fredericksburg got an entirely new look this Labor Day weekend. On Saturday, August 31, 2019, the 2nd…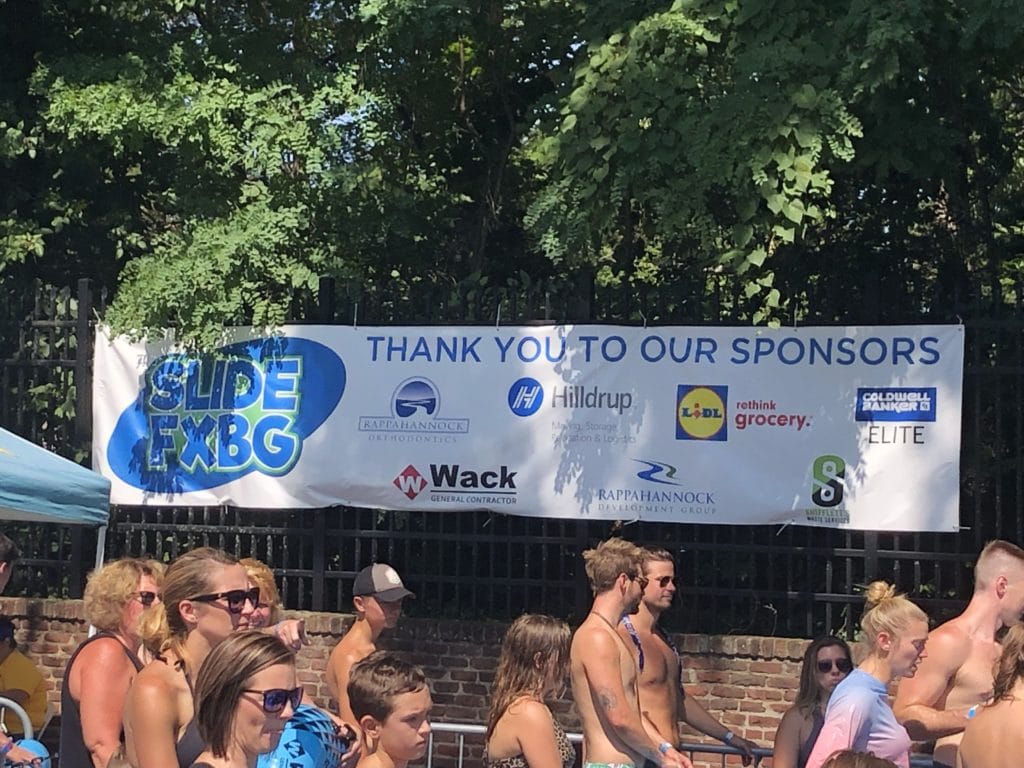 William Street in historic downtown Fredericksburg got an entirely new look this Labor Day weekend. On Saturday, August 31, 2019, the 2nd annual SLIDE FXBG event came to Fredericksburg, and Hilldrup was proud to be a sponsor of and participant in the fun.
Hilldrup has always been passionate about giving back to our local communities, whether it's as serving as a FredAnthropist or as a sponsor of the annual SLIDE FXBG event! Hilldrup is proud to be one of a handful of FredAnthropists and sponsors of SlideFXBG since the event first came to the local area in 2018.
Many of Hilldrup's employees, friends, family and even senior managers came out to be a spectator or slider themselves – we're so glad that so many of our employees could enjoy this annual event in the community! Thank you to our fellow businesses in the Fredericksburg area who also sponsored SLIDE FXBG and to all who came out and made this event such a success!
Check out photos of the fun below!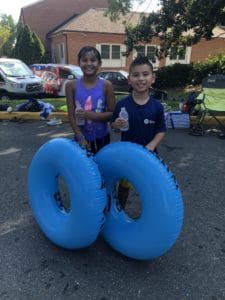 Staying cool in the summer heat was key! Thankfully, a 1,000-foot water slide was just the solution Fredericksburg-area residents needed!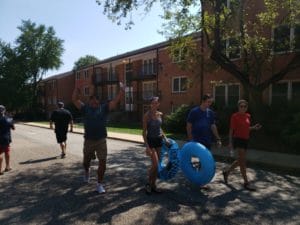 From left: Charles W. McDaniel, President and CEO of Hilldrup; Jordan McDaniel Hinkebein, Marketing Director, Chris Hinkebein; and Tricia McDaniel all make their way up William Street to participate in the SLIDE FXBG event.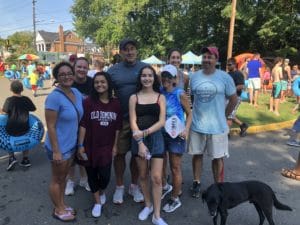 Team Hilldrup came out to enjoy the fun with our friends and family – we were glad to soak up the final days of summer during such a great outdoor event!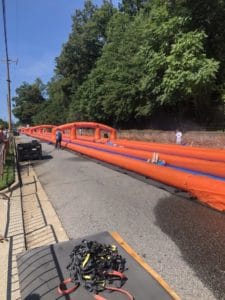 SLIDE FXBG featured a 1,000-foot slip-and-slide attraction in downtown Fredericksburg. All were welcome to join in on the fun, grab a float and enjoy the cool ride down William Street!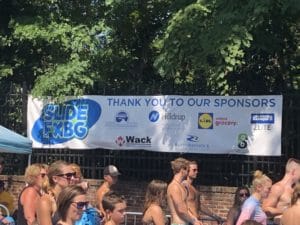 We're proud to be in the company of so many of our neighboring businesses as a sponsor of SLIDE FXBG 2019. Thanks to all who came out for some fun in the sun – until next year!
---