Hilldrup Sponsors Georgetown vs. Butler Basketball Game
Hilldrup was proud to sponsor a recent Georgetown basketball game at Capital One Arena in Washington, D.C. In fact, our passion and…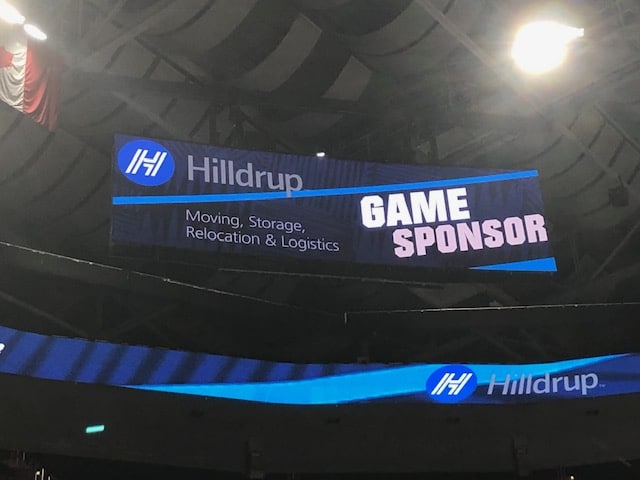 Hilldrup was proud to sponsor a recent Georgetown basketball game at Capital One Arena in Washington, D.C. In fact, our passion and spirit for Georgetown athletics brought several members of our Commercial team to the game, and we were thrilled to be a part of the game ball presentation!
On January 28th, the Georgetown Hoyas faced off against the Butler Bulldogs. Our team and several of our clients enjoyed cheering on the Hoyas as the perfect way to spend time together outside of the office. During the game, Hilldrup's logo was displayed on the jumbotron and throughout the arena to show our partnership and pride for Georgetown.
We appreciate the opportunity to be a part of the game, and thank our clients who came out to show their support and spend an evening with us!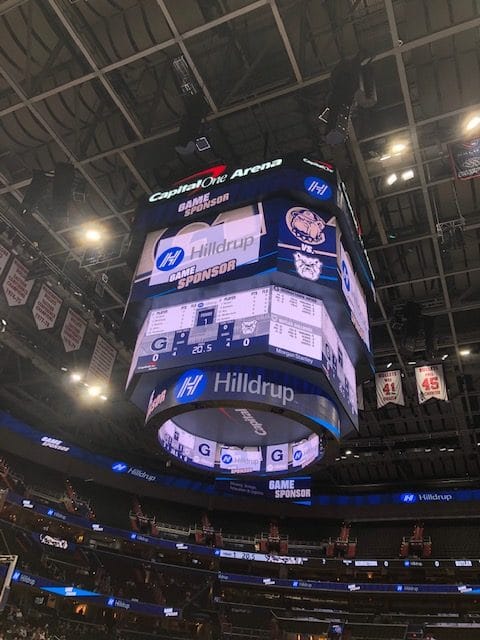 Seeing our logo and name on the jumbotron at Capital One Arena is just one of the reasons we love to sponsor Georgetown athletics!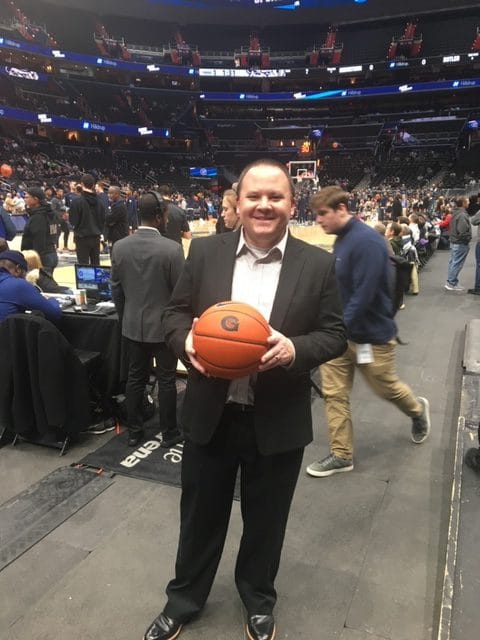 Matt Dodson, Vice President and General Manager, Capitol Heights, was a part of the center-court game ball presentation. Thanks for attending to show your support of the Hoyas and Hilldrup, Matt!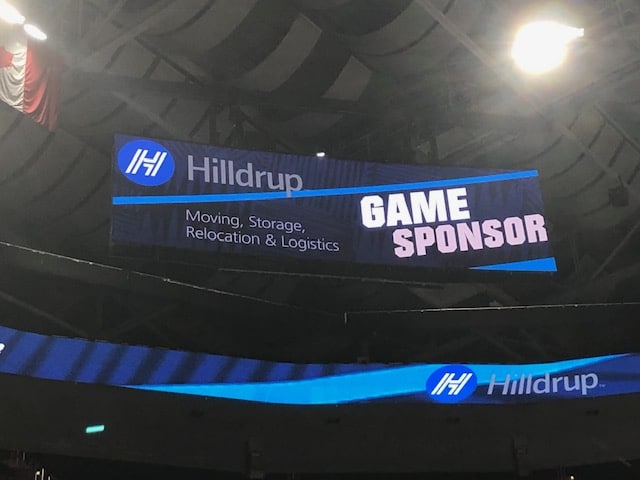 Hilldrup was proud to be a sponsor of the Georgetown men's basketball game on January 28th – thank you for having us, Georgetown!
Team Hilldrup was thrilled to be a part of the game ball presentation at half-court. We love the opportunity to watch the game together and show our support of Georgetown athletics. We look forward to future games!
---