Hilldrup Stafford Employees Learn How to Save Lives
This week, Hilldrup's Stafford employees learned how to save a life thanks to Gwyneth's Gift Foundation. The non-profit organization, created in memory…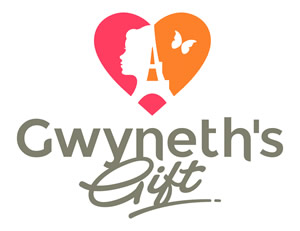 This week, Hilldrup's Stafford employees learned how to save a life thanks to Gwyneth's Gift Foundation. The non-profit organization, created in memory of Gwyneth Griffin, is devoted to raising awareness in the community of the importance of knowing how to administer hands-only Cardio Pulmonary Resuscitation (CPR) and operate an Automated External Defibrillator (AED).
Gwyneth was only 12 years old when she suddenly collapsed at her middle school's track. With no AEDs nearby and no one trained in CPR to assist her, Gwyneth passed away from irreversible brain damage seven weeks later. Now, her parents, Joel and Jennifer Griffin, are committed to ensuring that every individual is educated, confident and capable, of responding to saving the life of someone in need of CPR.
Over 170 Stafford employees participated in the six, 30-minute training sessions that included a demonstration and practice of hands-only CPR as well as how to use an AED. The training, provided by Gwyneth's Gift Foundation and the Stafford County Fire and Rescue Department, also shared information about the PulsePoint AED app. The mobile dispatch system, that you can download at no charge, alerts CPR-trained bystanders about nearby cardiac emergencies to assist with and can show users the location of the nearest AED.
Hilldrup's Stafford branch has six AED defibrillators throughout our office and facilities but as far as how to work them, the class proved invaluable.
"I used to be certified [in CPR] but no longer am," explained Mary Kay Young, Senior National Account Audit Bill & Revenue Analyst. "But I feel with this training, I will be able to help a person by performing the skills we learned to give them the best possible chance of life."
And it's not just Stafford that is taking notice of the life-saving training. Gwyneth's Gift Foundation sparked legislation championed by her parents; and in 2013, Gwyneth's Law passed through the Virginia General Assembly requiring that all teachers and students, by the time they graduate, receive CPR training. You can learn more about Gwyneth's Law and a life that was recently saved thanks in part to the legislation here.
Thank you so much to the Griffin family and the Stafford County Fire and Rescue Department for sharing Gwyneth's story and educating our team with this life-saving information. Thank you for all that you do to improve the lives of everyone in our community and beyond!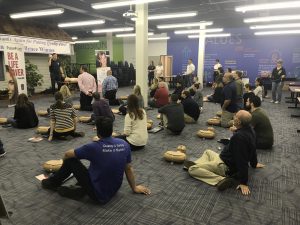 Joel Griffin, Gwyneth's father, demonstrates how to use an AED to Stafford employees. The training was one of six sessions that Hilldrup held at its offices on April 11, 2018.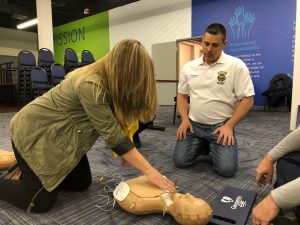 Bethany Herb, Hilldrup's Client Services Specialist, practices placing the AED pads on a mannequin under the direction of Stafford County Fire and Rescue Lieutenant Thompson.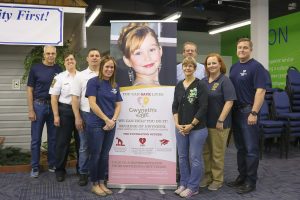 Thank you to the Griffin family, Stafford County Fire and Rescue team and all volunteers for sharing Gwyneth's Gift with our Stafford branch!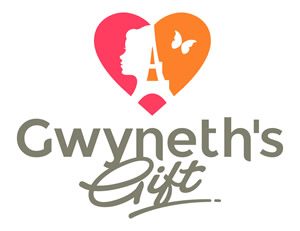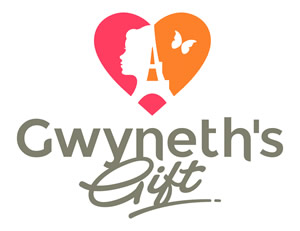 Be part of a movement committed to saving lives, please visit www.gwynethsgift.org to donate and learn more!
---