Hilldrup Stafford Gets in the Holiday Spirit
When December 1st rolls around (let's be honest, it's more like the day after Thanksgiving), Hilldrup's Stafford team gets into the holiday…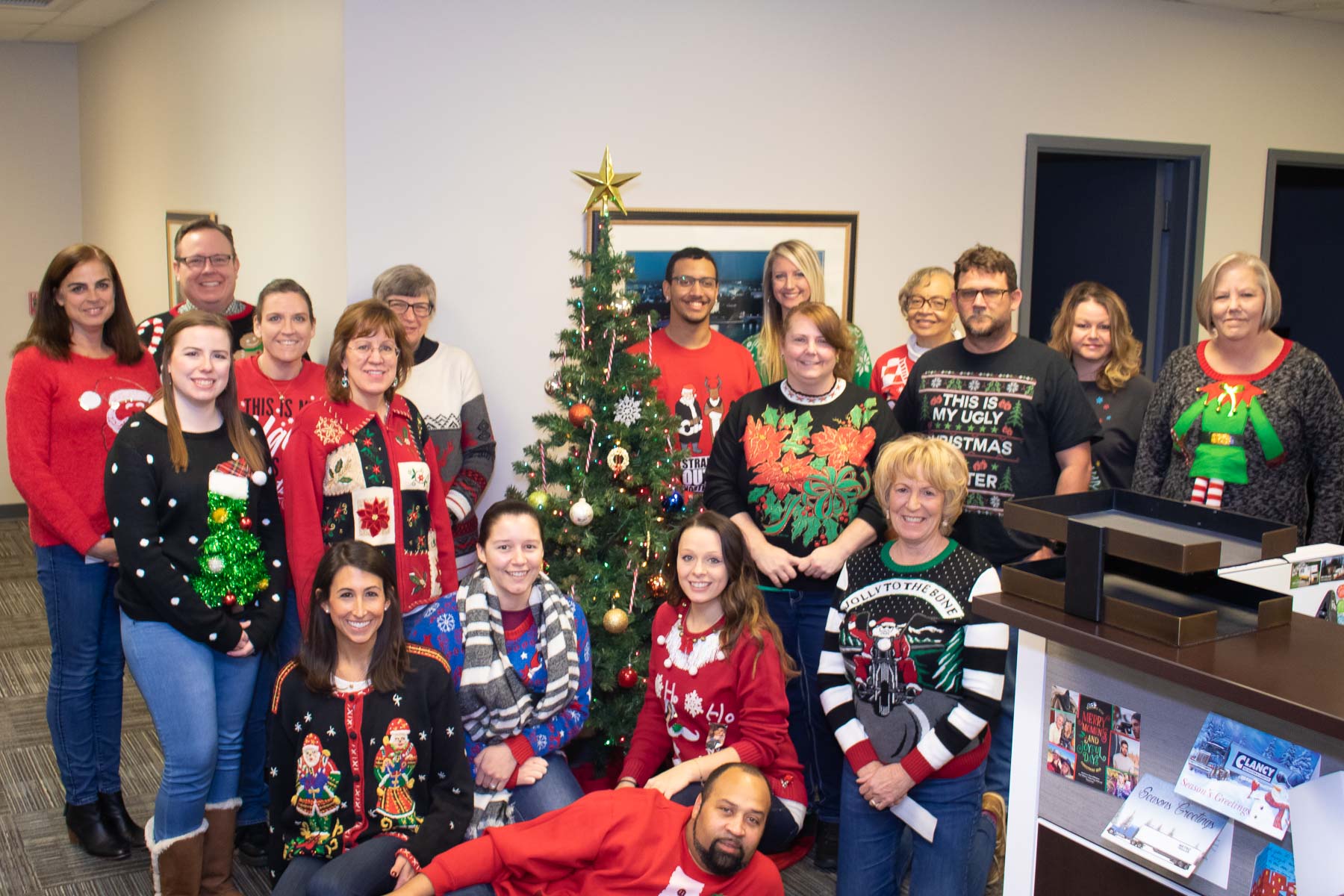 When December 1st rolls around (let's be honest, it's more like the day after Thanksgiving), Hilldrup's Stafford team gets into the holiday spirit in full force! From hanging a stocking by our cubicles, to sporting tacky Christmas sweaters, we love to show our spirit around the office this time of year!
Recently, Stafford's customer service team took the lead on creating a full week of fun themes and activities for our team to participate in and enjoy.
Stafford employees were encouraged to celebrate St. Nicholas Day by bringing in a stocking or sock to hang outside of their cubicles. Office employees came into the office the morning of December 6th to find small candies in their stocking or sock to enjoy!
Our festive week included:
Monday, December 10: Holiday Scarf/Holiday Tie Day
Tuesday, December 11: Favorite Sports Team Day – support your team by wearing your favorite sweatshirt, t-shirt or jersey
Wednesday, December 12: Stockings Day – wear your favorite flannel shirt and Christmas socks
Thursday, December 13: Holiday Hats Day – plus a hot cocoa bar was set up for an afternoon pick-me-up!
Friday, December 14: Ugly Sweater Day
For each day an employee participated, they could enter their name for the Customer Service Spirit Week Raffle. Congratulations to our winner, Joan Polen, Supervisor, International Billing!
Big thanks to our customer service team for coordinating all the fun and activities for us and to everyone for their participation!
How festive did we get? Check out our team photos below!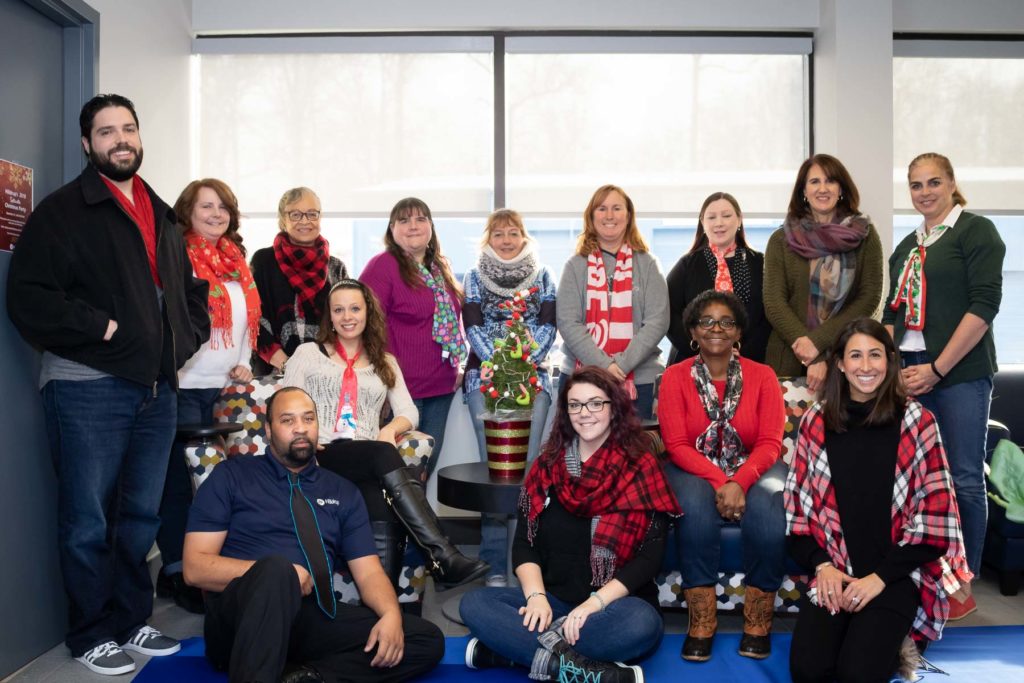 Our Stafford team sported their favorite holiday tie or scarf to kick off our Christmas Spirit Week.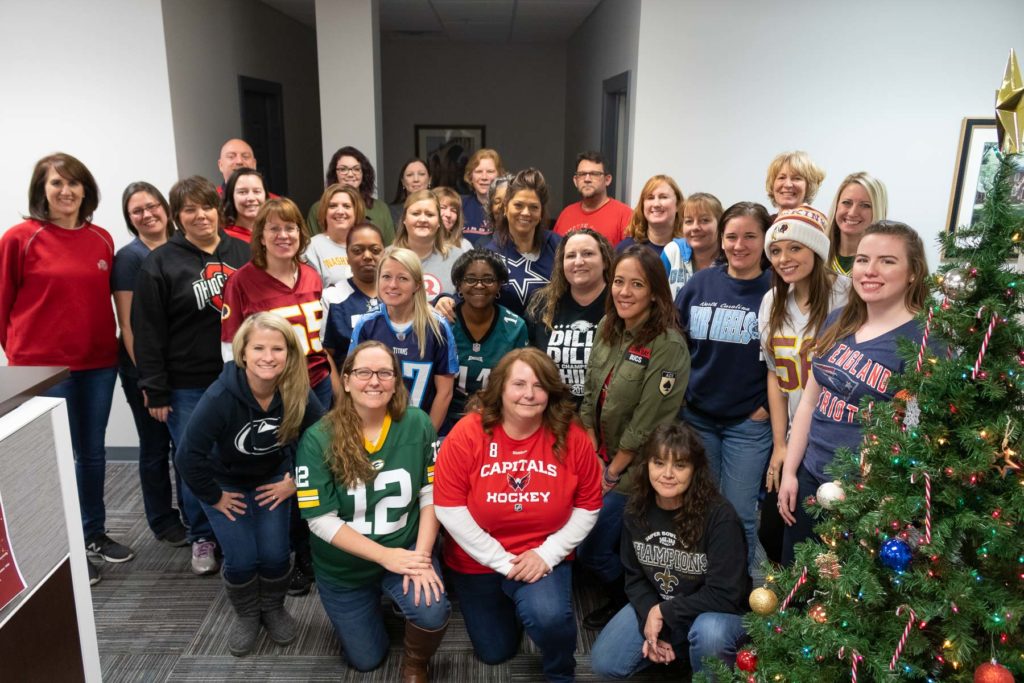 At our Stafford office, a variety of departments (and sports teams!) came together for a quick photo.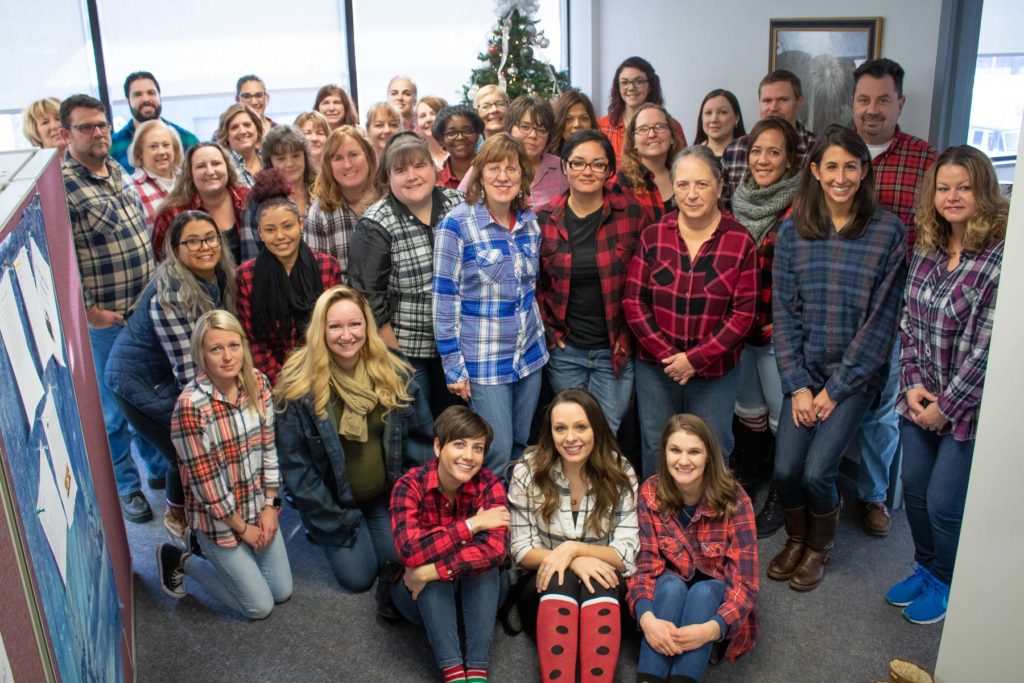 "Our cheeks are nice and rosy and comfy cozy are we!" Stafford employees sported their favorite flannels and Christmas socks on Wednesday, December 12.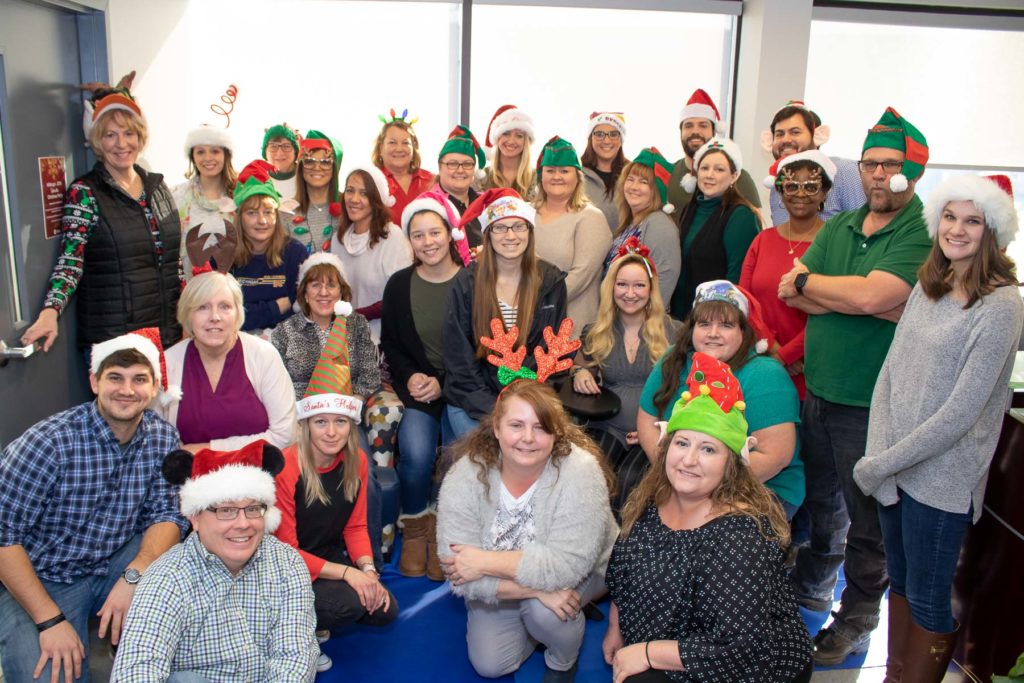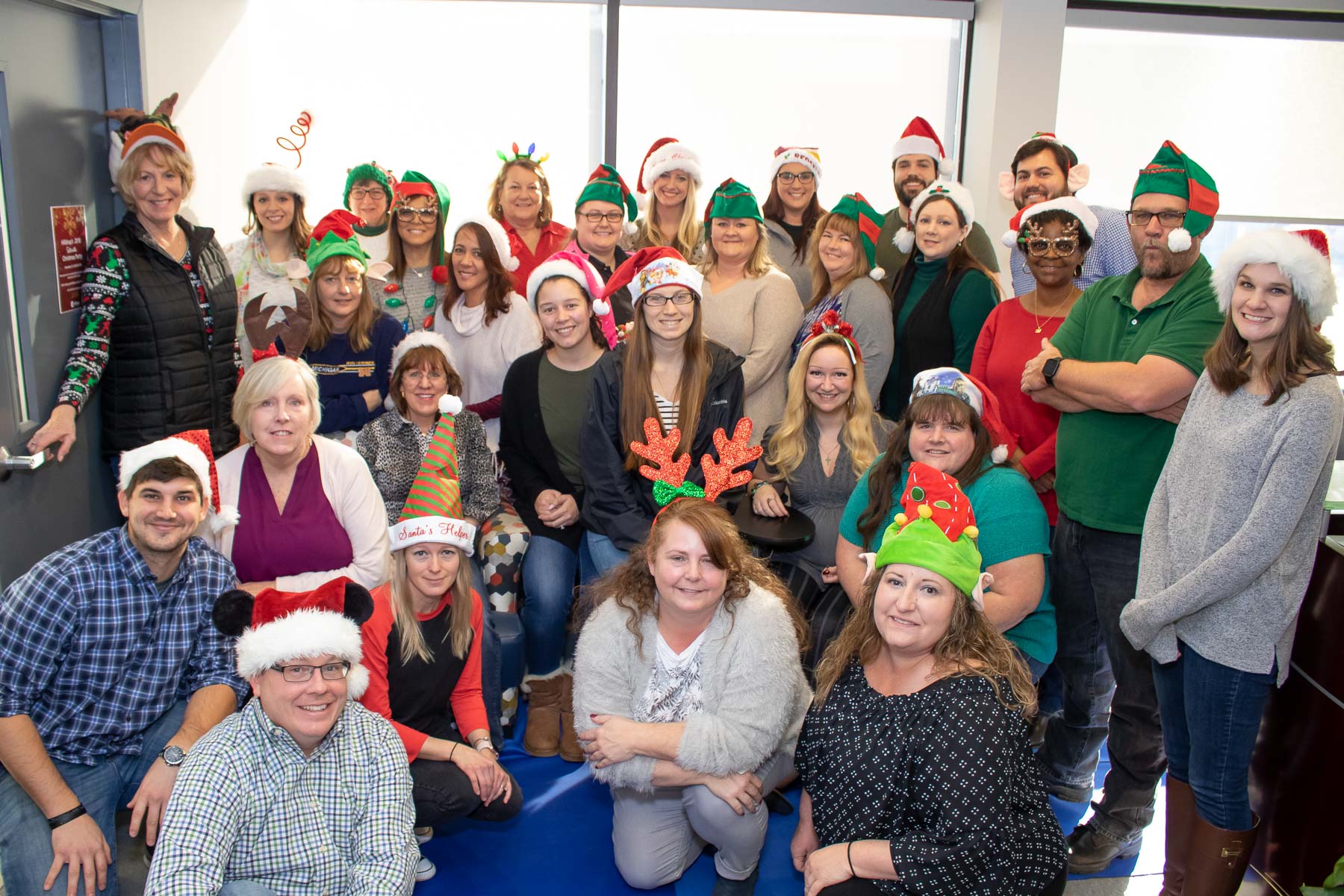 From themes of Santa to elves to reindeer, there were plenty of fun, unique hats to sport on Stafford's Holiday Hat Day!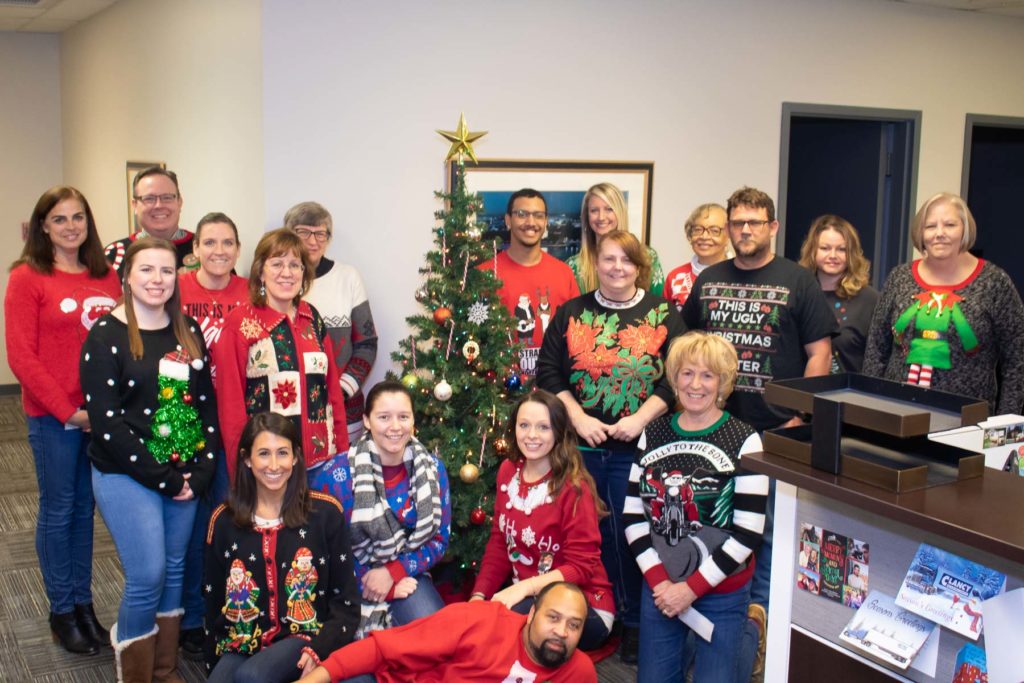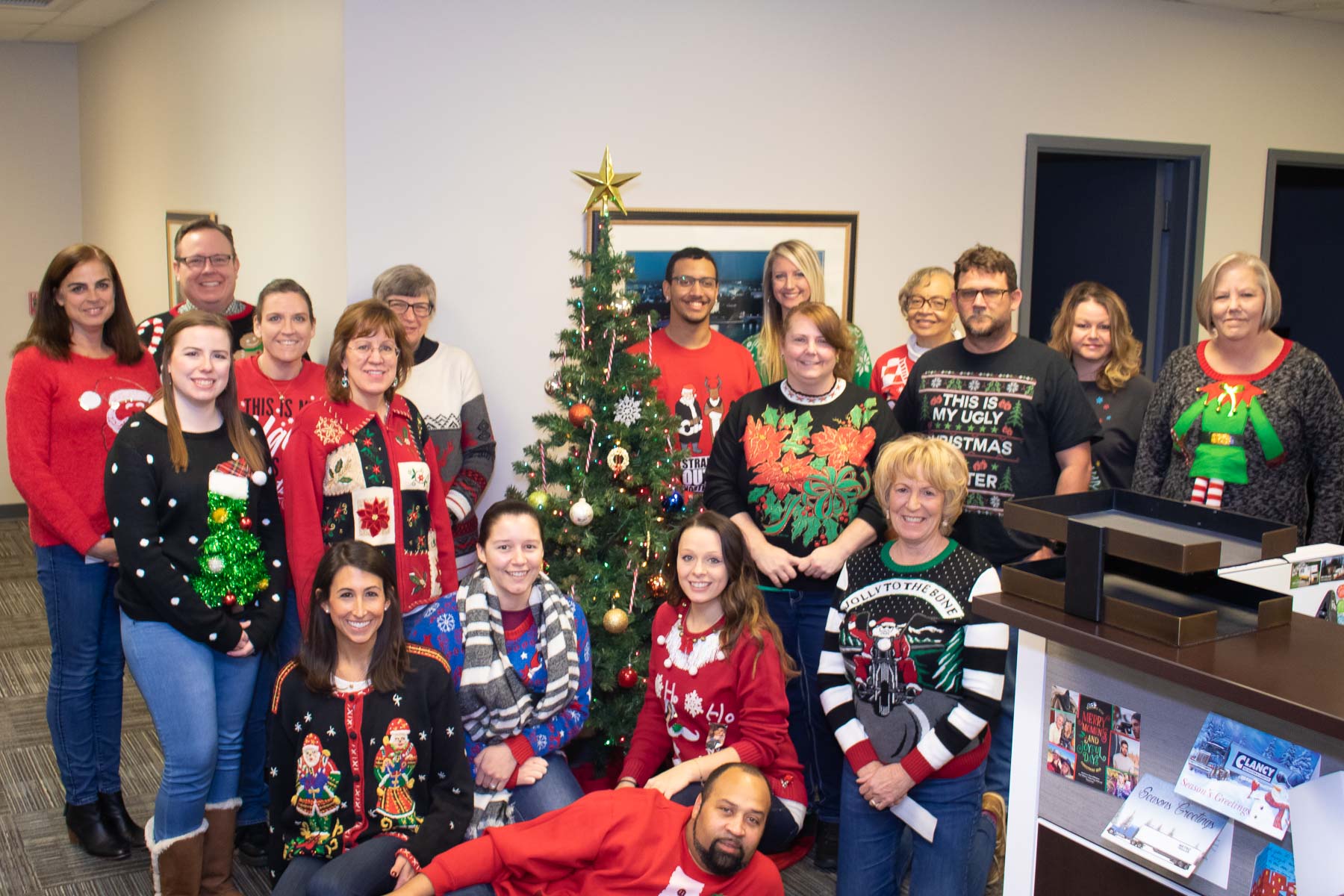 It's not a festive Christmas week without sporting your favorite ugly/tacky Christmas sweater!
---