Hilldrup Stafford Kicks Off Summer with Mission BBQ
The summer heat is here, and Hilldrup's Stafford team is quickly winding up for peak season – the moving and storage industry's…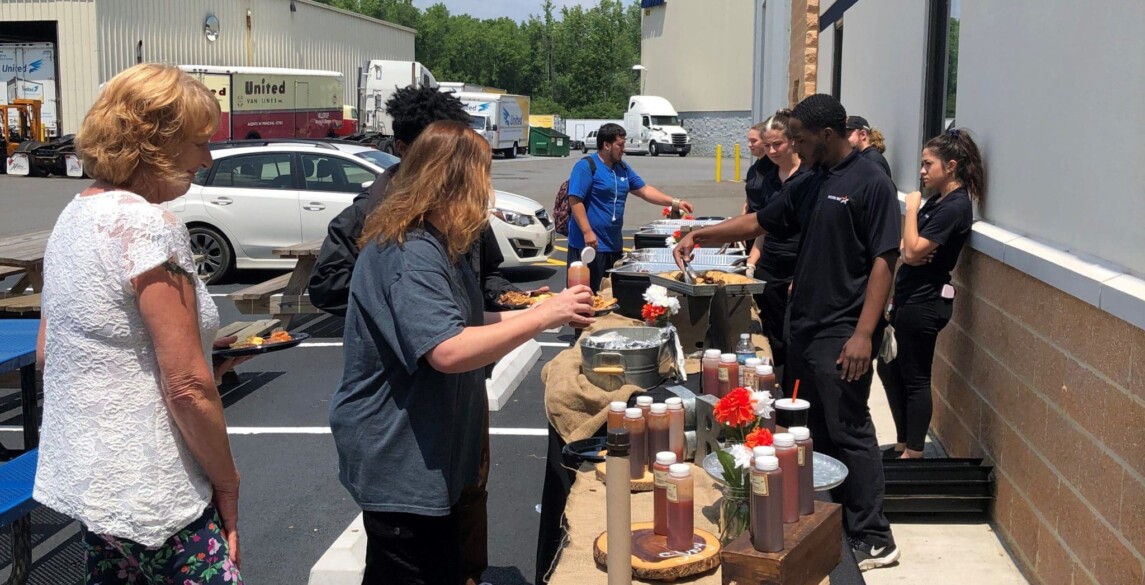 The summer heat is here, and Hilldrup's Stafford team is quickly winding up for peak season – the moving and storage industry's busiest time of year! To celebrate and gear up for the start of peak season, Stafford employees were invited to enjoy a catered BBQ luncheon.
Accompanied by luau-inspired décor, our delicious luncheon was provided by Mission BBQ who served up a delicious spread of their catering menu which included pulled pork and chicken, mac and cheese, baked beans, green beans, coleslaw, cornbread and a cookie/brownie tray to office staff, our warehouse team, shop team and service crews.
To feel a bit more comfortable in the heat, Stafford employees were invited to dress in casual attire for the BBQ luncheon as well.
Thank you to Mission BBQ for providing such friendly service and delicious food to our team – this was one of our most successful BBQs to date! We appreciate everyone who made this event possible and to all who participated. We look forward to a successful peak season!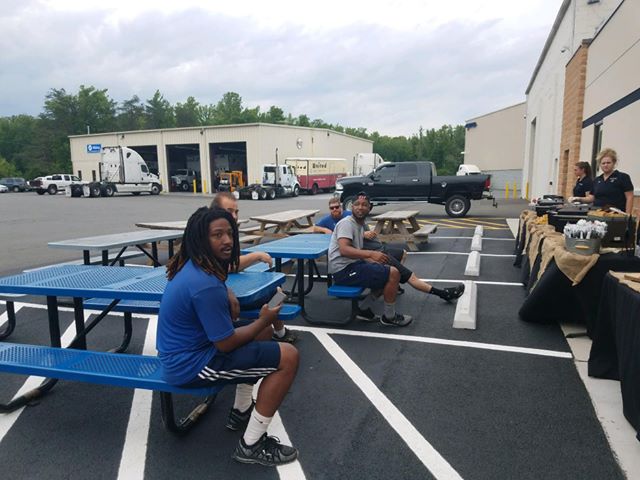 On May 29, 2019, Hilldrup service team members gathered at the front entrance of Hilldrup's Stafford headquarters while Mission BBQ set up their mouth-watering food spread.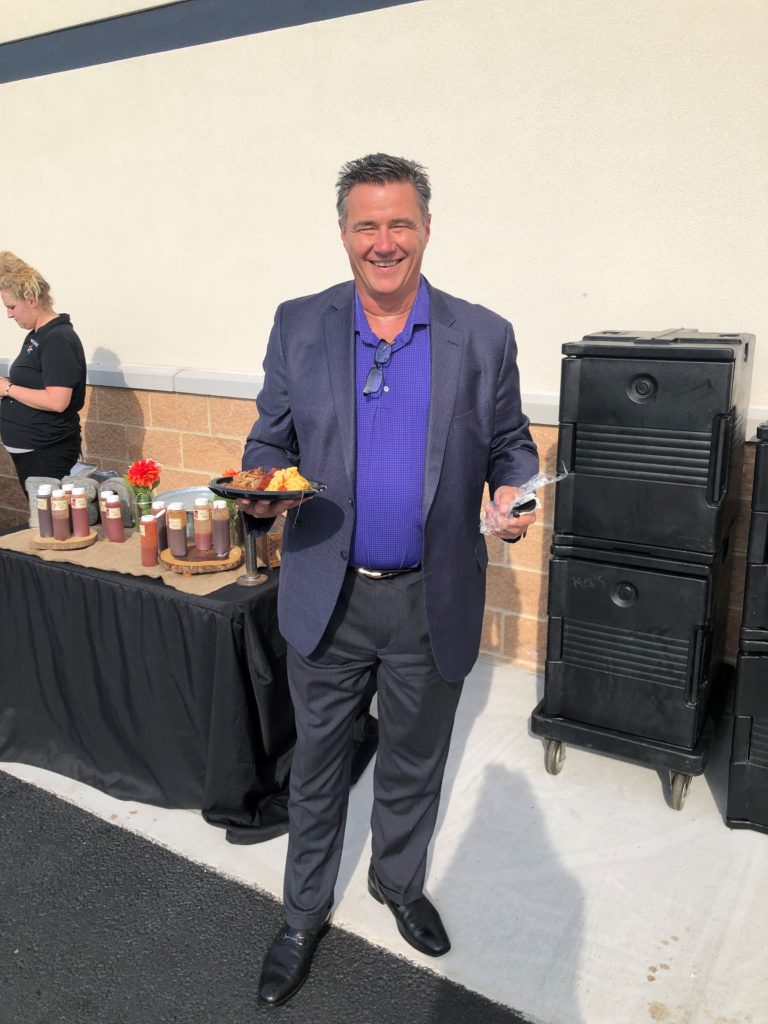 Tom Hinkley, Senior Vice President, Commercial Services, was all smiles thanks to the great service and food offerings the Mission BBQ team provided our staff. The BBQ was a huge success!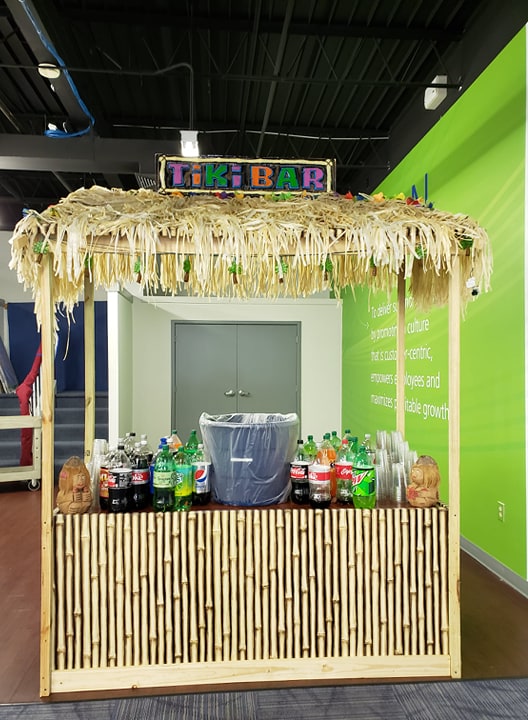 Hilldrup Stafford's training room was decorated in the luau-spirit with a tiki bar where employees could grab a cup of ice and their choice of soda during the BBQ luncheon.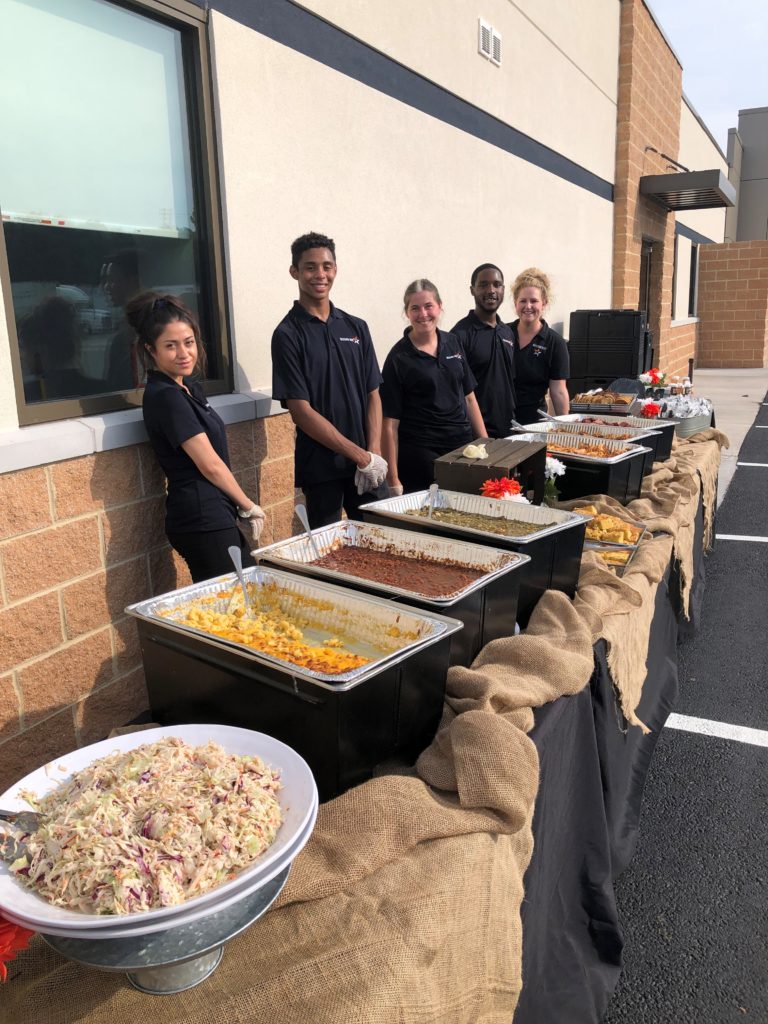 Thank you to the Mission BBQ team for your outstanding customer service and food. We look forward to continuing to support your business!
---