Hilldrup Stafford Supports RUW Baby Drive
Recently, Hilldrup recognized the need to support families who may be struggling to afford the basic necessities for their children. Between diapers,…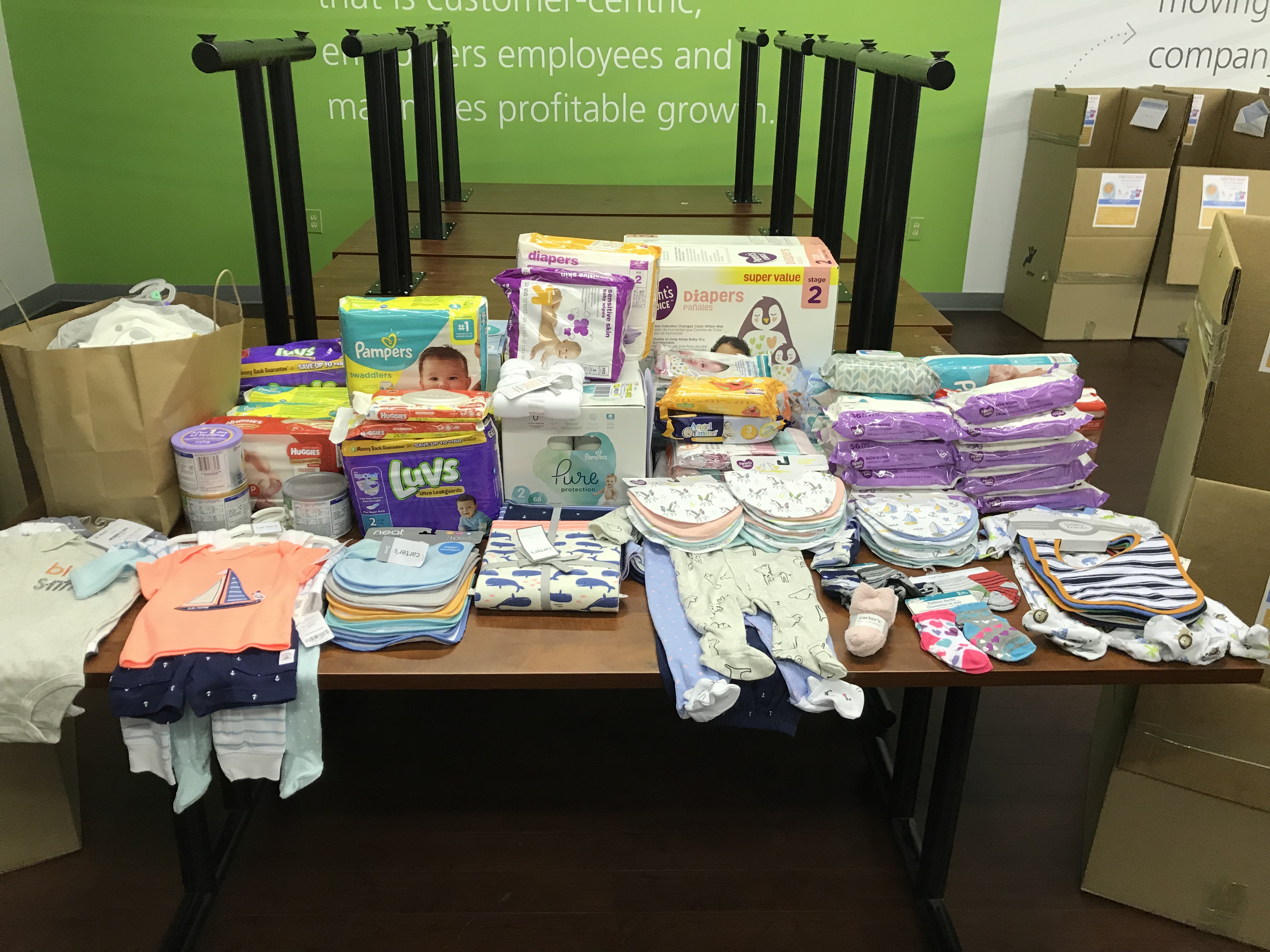 Recently, Hilldrup recognized the need to support families who may be struggling to afford the basic necessities for their children. Between diapers, wipes, socks and onesies, babies are constantly going through – and outgrowing! – these items. With how costly these basics can add up, our team was more than happy to lend a hand by hosting a baby drive through our partnership with the Rappahannock United Way (RUW).
"Over a quarter (37%) of families in Virginia struggle to afford simple household necessities," explained Amanda Strawn, Relocation Team Lead for Hilldrup and Campaign Coordinator for RUW. "Through everyone's donations, RUW will be able to have an immediate impact on the families and children in our local community."
For two weeks, employees from Hilldrup's Stafford branch collected new, age-appropriate supplies to create "New Baby Baskets" with a goal to provide baskets to 500 local families. Items could be purchased through an online registry or placed in donation boxes found throughout each floor of the building to encourage some friendly competition. At the end of the collection period, all supplies were brought to RUW to be organized and distributed in the community. Congratulations to our employees on the 2nd floor, from Accounting, Billing, Safety, Quality and Claims, for donating the most items and earning a pizza party!
Thank you to everyone who donated items to this important cause! Thanks to your generosity, babies in the local community are better able to reach important health and developmental milestones. Great job team!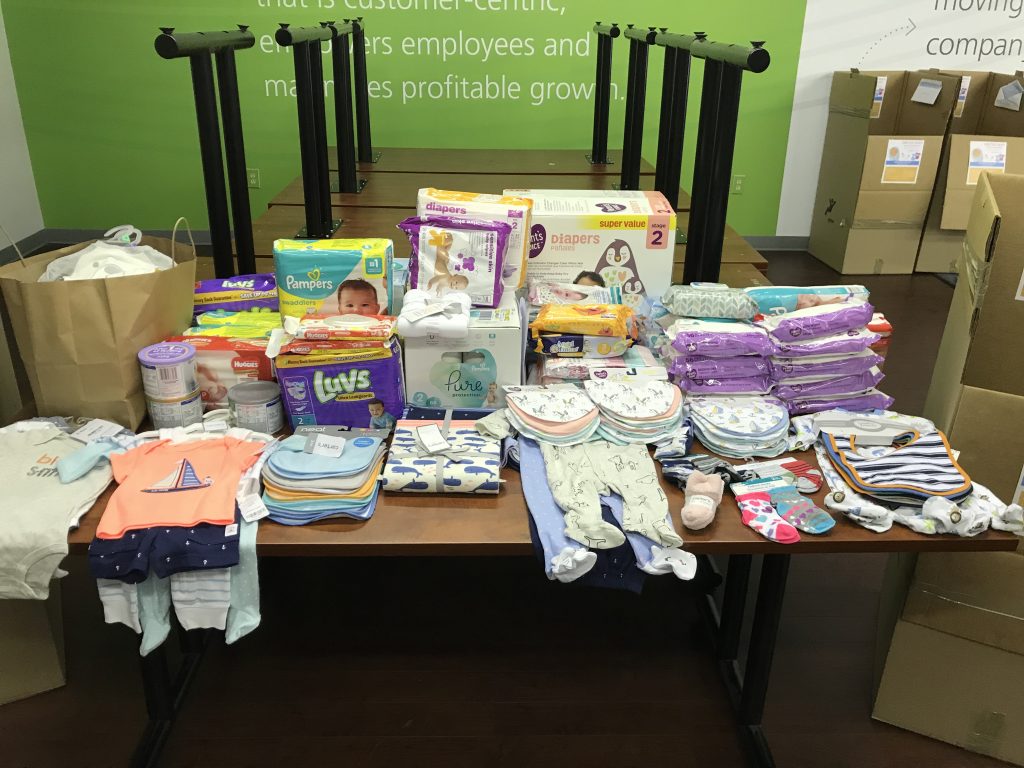 Stafford employees collected items for local low-income families through a baby drive with support from our friends at the Rappahannock United Way. Thank you to all who donated! 
---