Hilldrup Stafford Welcomes State Department for Site Visit
Earlier this month, Hilldrup Stafford welcomed nearly 30 employees from the Department of State's transportation division for a tour and presentation by…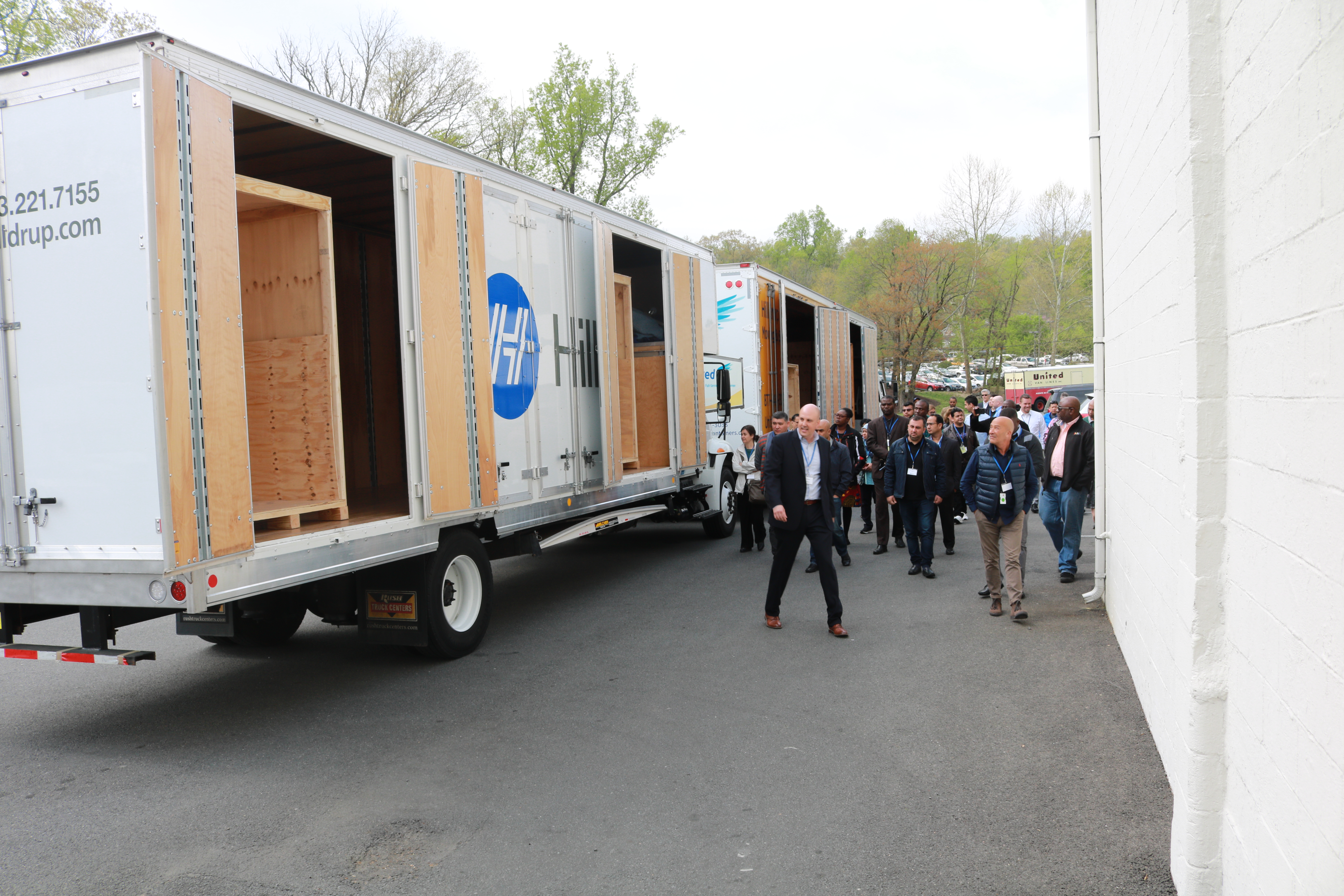 Earlier this month, Hilldrup Stafford welcomed nearly 30 employees from the Department of State's transportation division for a tour and presentation by our International department.
The group included Department of State Foreign Service employees from around the world who are assigned to foreign posts with the State Department (DOS). Upon arrival to our corporate headquarters, our guests were welcomed into Hilldrup's in-house Training Center by John Warlick, EVP and Managing Director, International; John Seal, Senior Vice President, Operations – DMV; and Greg Donovan, Vice President, International Operations along with members of our International team.
Linda Rivera, Vice President, Quality and Customer Relations, led a discussion about Hilldrup's commitment to quality and our Mission, Vision and Values.
The site visit also included a tour of our corporate office, car warehouses and Hilldrup's International Import/Export Warehouse. There was even an opportunity to get a closer look at the interior of our tractor-trailers and go for a short ride in one of our trucks as well!
We appreciate the opportunity to host the DOS FSN Transportation Workshop attendees visiting to learn more about our offerings and assets to make their next move seamless – no matter how far across the world their career takes them. We look forward to the opportunity to assist the DOS with their moves in the future – thank you all for visiting!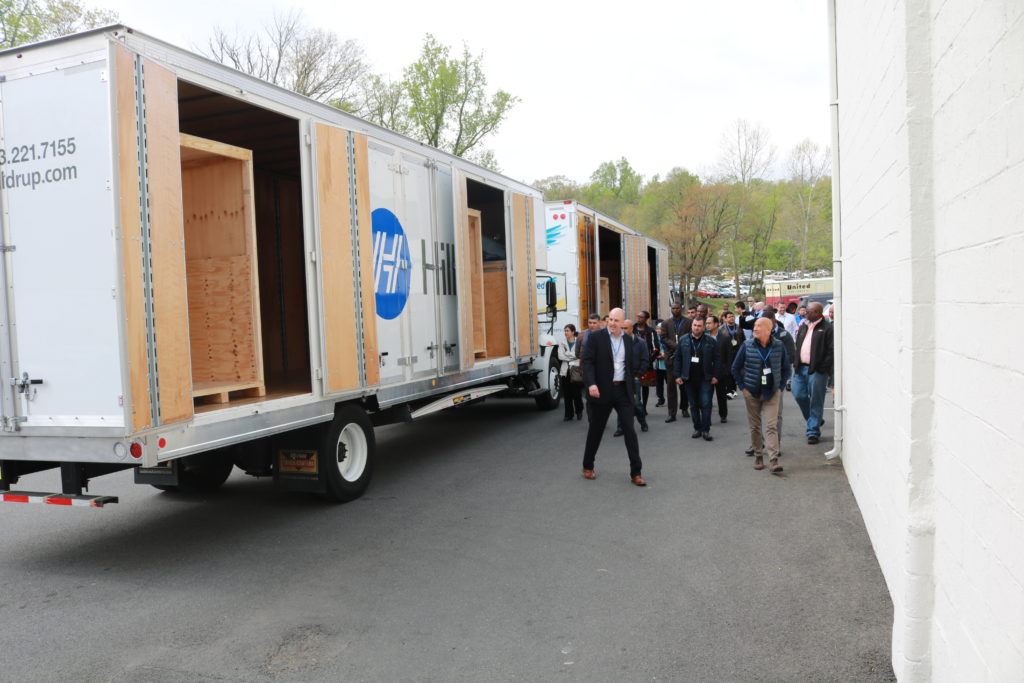 John Seal, Senior Vice President, Operations – DMV (center), led the Department of State visitors on a visual presentation of what the interior of Hilldrup's trucks and containers look like during a move.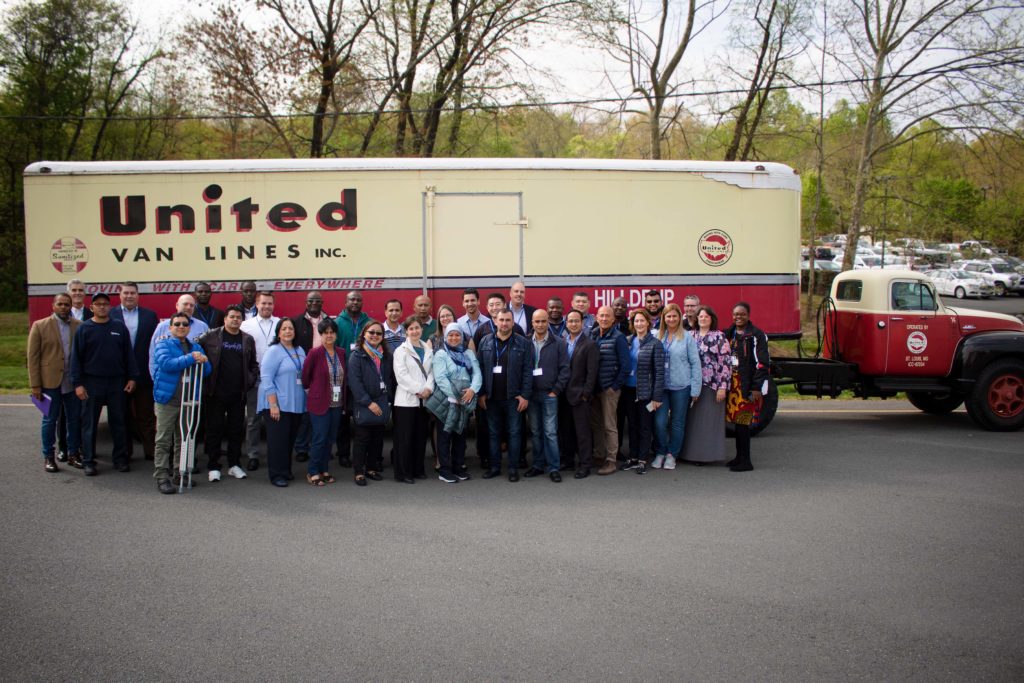 What a great group! Thank you to all employees of the State Department who were able to tour Hilldrup's Stafford office and warehouses with our team. We hope you learned a lot about our offerings and passion for making the move process seamless!
---