Hilldrup Supports George Washington University's Move-Out Efforts
An unprecedented time calls for an extraordinary team to help us through! Hilldrup, as an essential business working through COVID-19, has been…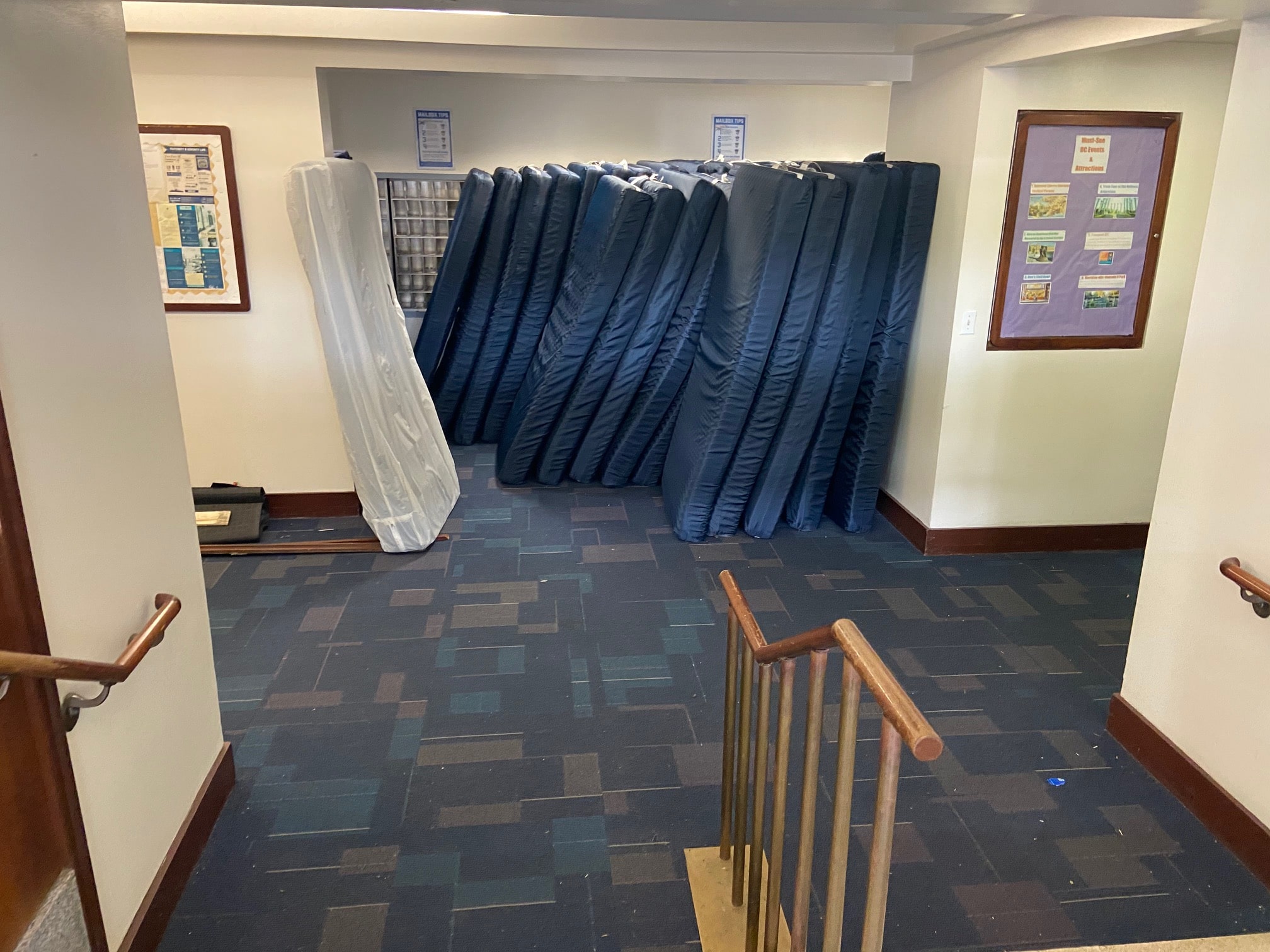 An unprecedented time calls for an extraordinary team to help us through! Hilldrup, as an essential business working through COVID-19, has been diligently assisting the communities where we live and work. Most recently, we've been honored to assist our friends at George Washington University (GWU).
Recently, Hilldrup moved dorm furniture from GWU's Thurston Hall – the largest first-year residence hall on GWU's Foggy Bottom campus. In fact, 40 percent of all first-year students at George Washington University reside in Thurston Hall.
Team Hilldrup moved the contents from the residence hall – including desk chairs and mattresses – throughout Thurston's nine floors within five days. An approximate 1,100 sets of dorm furniture were part of the move. In addition to the task of safely moving all of the furniture items out, our team also carefully organized and labeled all items to where they would later be delivered. In total, the furniture will be delivered to four locations across GWU. All members of our team wore face masks and complied with the social distancing recommendations of local and federal government to ensure that our teams and customers were safe.
All items will be stored in Hilldrup's climate-controlled storage facilities at Hilldrup's Dulles branch and then redistributed into three other dorms on campus by the end of summer.
"Hilldrup did a fantastic job clearing the building and making sure all containers were loaded with the right furniture since we had four different [destination] locations," said Monet Ballard, Program Manager, Relocation Services for George Washington University. "Everyone from Hilldrup was great to work with. I'm looking forward to our next move together. Thanks, Hilldrup for a great move experience!"
We are grateful to George Washington University for their trust and confidence in our team to serve them during these unprecedented times. Safety and quality will always be at the forefront of all of our move projects, and we look forward to being of further assistance!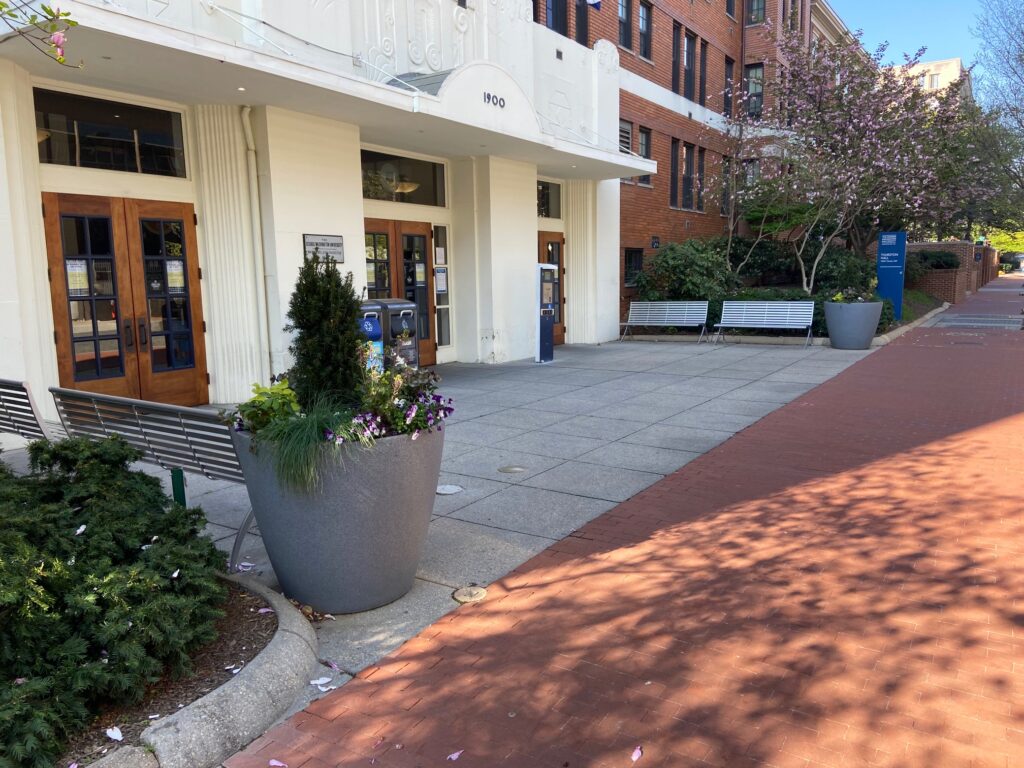 George Washington University's Thurston Hall (pictured above) is the largest first-year residence hall on the Foggy Bottom campus. We're pleased to provide move-out services for the University to ensure everyone's safety.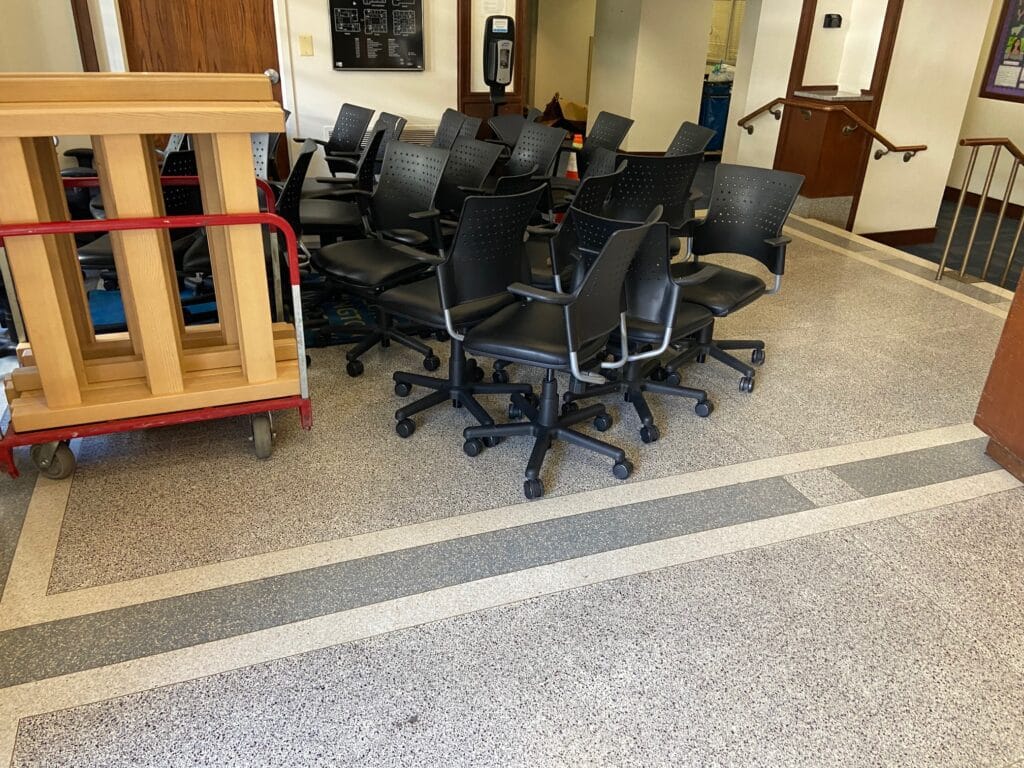 Furniture, including desk chairs, at George Washington University is gathered and prepared for transport by the Hilldrup team. All items that are stored will be safely housed in our climate-controlled storage facilities.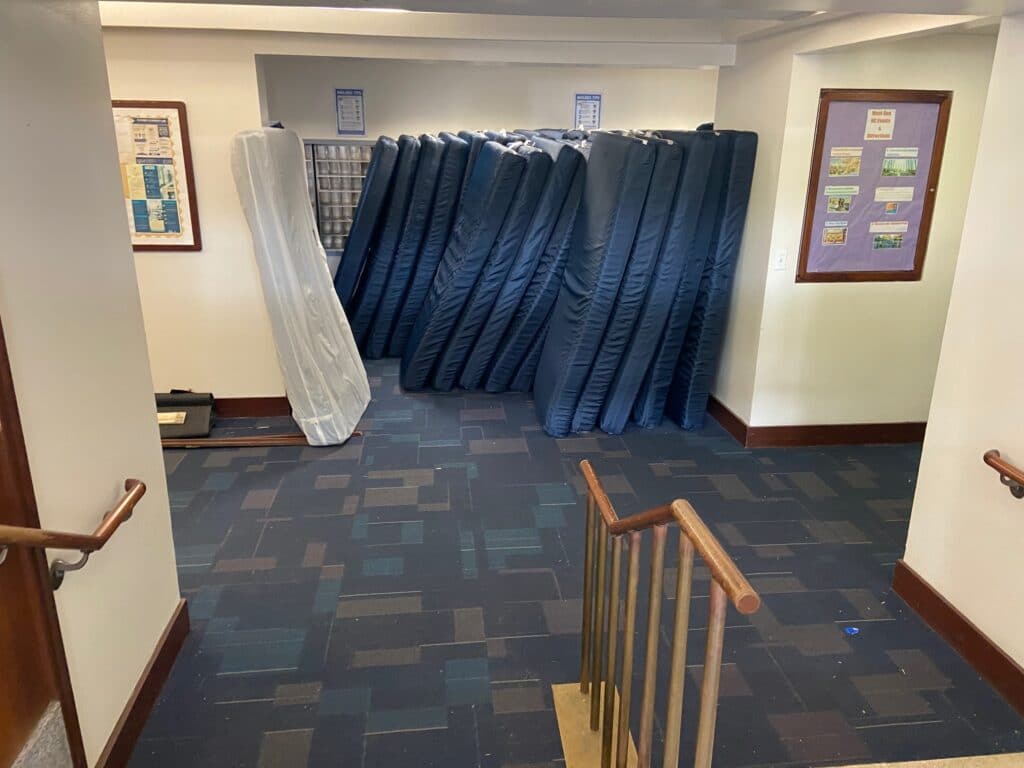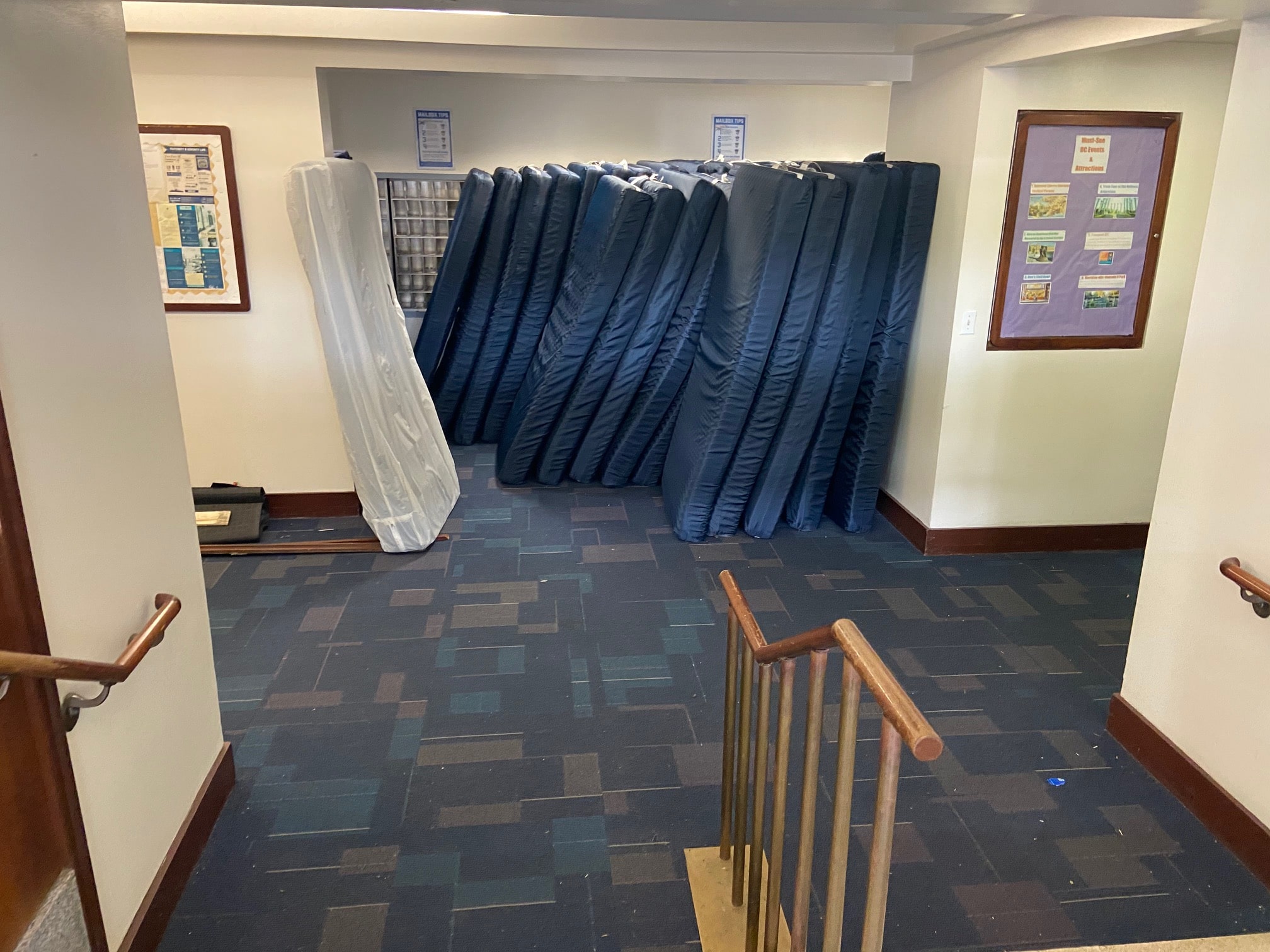 Mattresses from George Washington University's dorms are gathered and organized within Thurston Hall. Approximately 1,100 sets of dorm furniture were moved by Team Hilldrup within five days.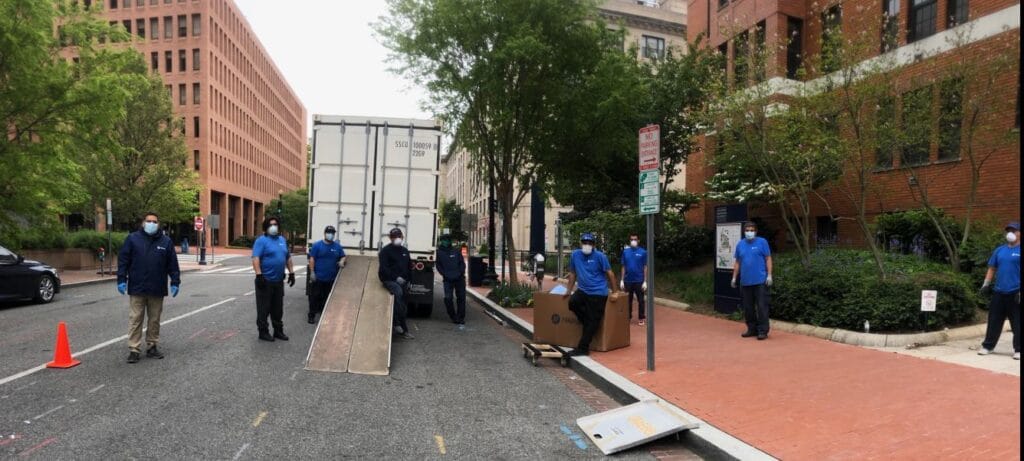 Great job, Team Hilldrup! Our teams were sure to utilize the proper personal protective equipment to ensure that everyone that we worked with or near would be safe. Thank you all for your commitment to quality and safety while serving our customers!
---