Hilldrup, through Fredanthropist Program, Helps Bring Roller Hockey Rink to Fredericksburg
Dixon Park in Fredericksburg, VA has a new look and passion for all things hockey thanks to the support of the local…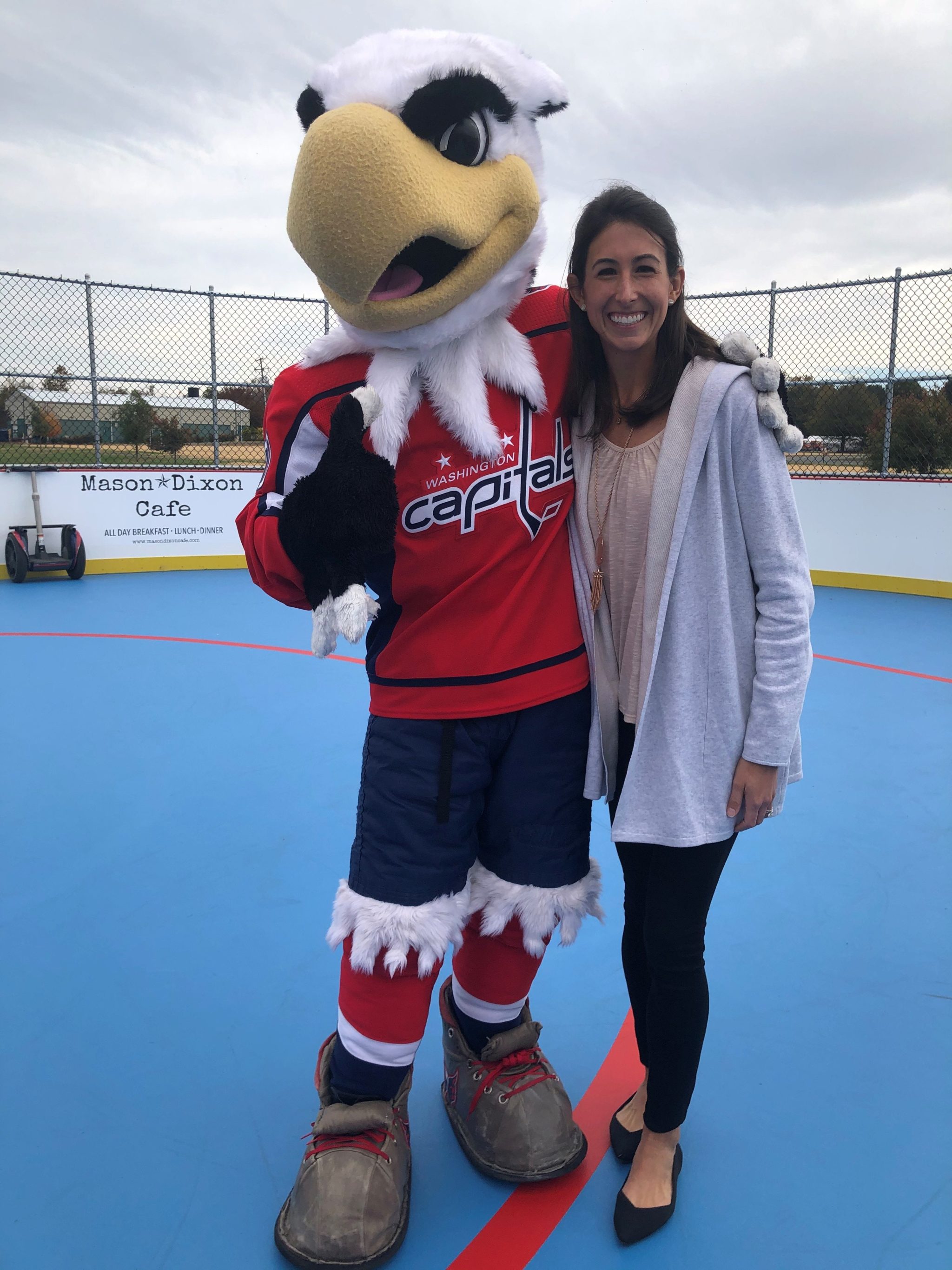 Dixon Park in Fredericksburg, VA has a new look and passion for all things hockey thanks to the support of the local community. On Sunday, November 10, 2019, Dixon Park unveiled the addition of a brand new roller hockey rink by hosting a ribbon-cutting ceremony. Families, children, community leaders and even representatives from the Washington Capitals were in attendance to mark the introduction of hockey to a new generation of fans in the Fredericksburg area.
Hilldrup proudly played a part in the sponsorship of bringing the inline roller hockey rink to Dixon Park through the Fredanthropist program. Hilldrup became one of the first Fredanthropists when the program launched in spring of 2019. As a Fredanthropist, Hilldrup and other community businesses make financial contributions to bring to life the City of Fredericksburg's goal of creating fun, new activities and community facilities that the City's annual budget may not otherwise allow for.
After a ribbon cutting and some introductory remarks at the hockey rink, a clinic took place, where children from ages 8 – 14 had the chance to navigate hockey balls around cones and score goals across the rink which stretches 185-feet long and 85-feet wide. Representatives of the Washington Capitals, Fredericksburg City Council, Fredericksburg Parks, Recreation & Events, members of the Fredanthropist program, Fredericksburg Youth Roller Hockey and the Fredericksburg Chamber of Commerce were all in attendance to celebrate the opening of the rink during Sunday's ribbon-cutting ceremony.
We couldn't be more excited to have helped bring this new offering to our community where everyone can have the opportunity to play hockey in a safe, new facility in the local area. The rink is open to the public for use from dawn to dusk, sharing the park's operating hours. So if you are local, or will be in the Fredericksburg area, be sure to check out and enjoy the rink!
Thank you to our fellow Fredanthropists and to all who helped make this attraction possible for generations of hockey fans to enjoy!
A video of the Chamber of Commerce's livestream of the event via Facebook can be viewed here, and be sure to check out photos from the event below!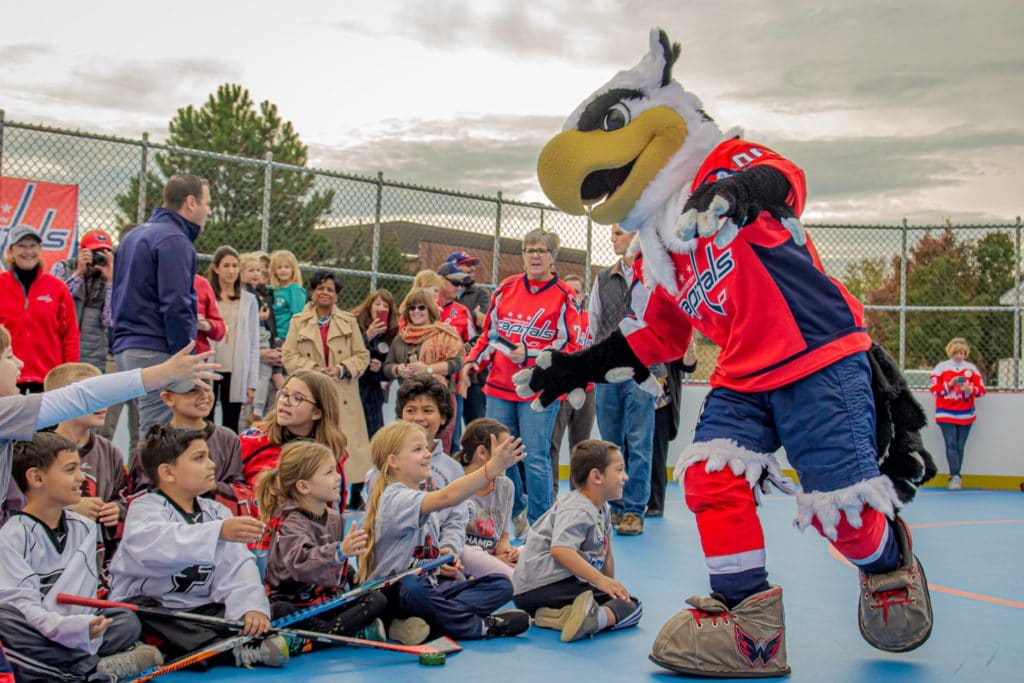 Slapshot, the official mascot of the Washington Capitals, attended the unveiling of the roller-hockey rink in Dixon Park and entertained many of the rink's youngest new fans in attendance.
Photo courtesy of the City of Fredericksburg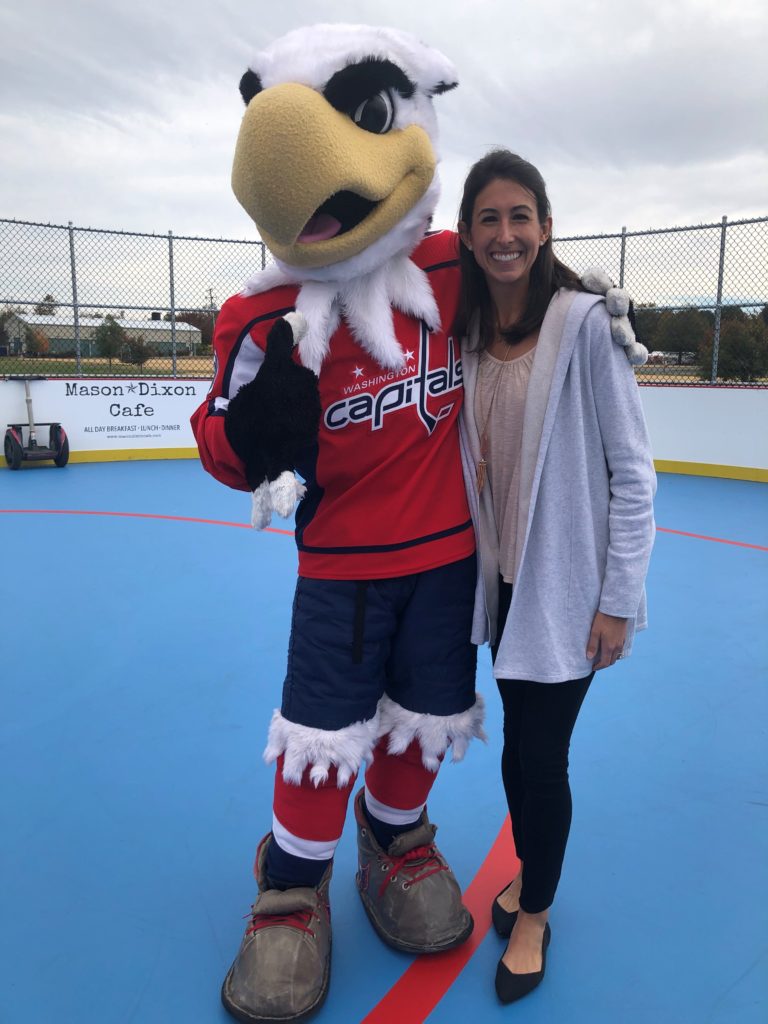 Hilldrup is proud to be a Fredanthropist and sponsor of the new roller hockey rink in Fredericksburg. Here, Slapshot takes a photo with Jordan McDaniel Hinkebein, Hilldrup's Marketing Director, at Dixon Park where the rink was unveiled.
---