Hilldrup Van Operator, Dallas Brown, Recognized by UniGroup
Nobody's perfect, but when it comes to Hilldrup Van Operator Dallas Brown's driving record – he's pretty much there. Dallas, who is…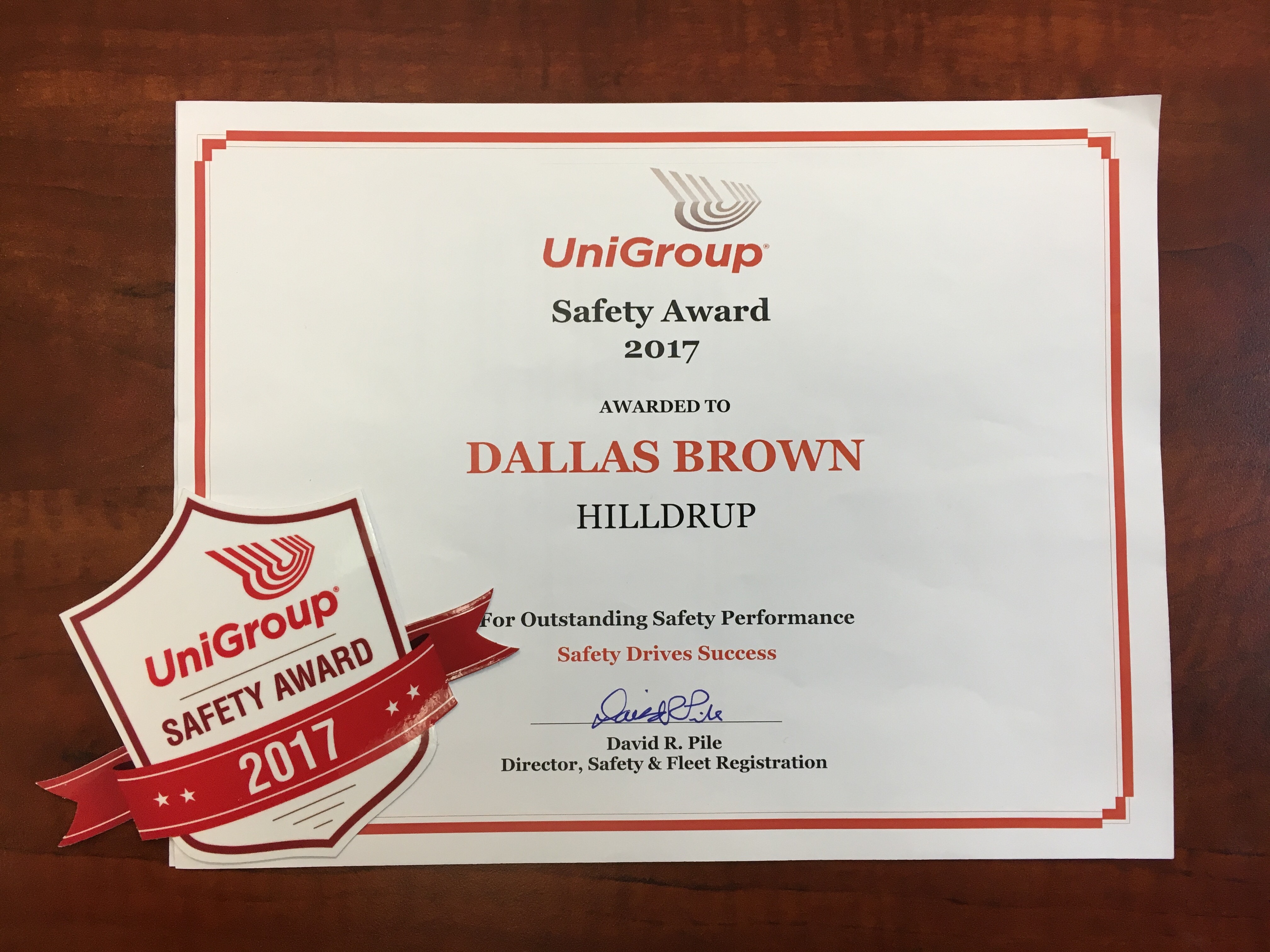 Nobody's perfect, but when it comes to Hilldrup Van Operator Dallas Brown's driving record – he's pretty much there. Dallas, who is based out of Hilldrup's Raleigh-Durham branch, was recently recognized with UniGroup's 2017 Safety Award for outstanding safety performance.
Dallas has hit the ground running since first beginning at Hilldrup just 18 months ago. The 2017 Safety Award from UniGroup is an annual cumulative award based on hours of service, including at least 200 hours of driving, as well as maintaining a record of no violations, accidents or issues with logging while on the road.
"Dallas is very customer service oriented," explained Jeremy Williams, Operations Manager for Raleigh-Durham. "His aim is get a maximum score of 5 on every move survey that he's a part of."
As part of his recognition, Dallas received a certificate of appreciation signed by David Pile, Director of Safety and Fleet Registration for UniGroup, as well as a decal for his truck displaying his achievement for all who share the road with him.
Congratulations Dallas, thank you for your commitment to safety and customer satisfaction every day!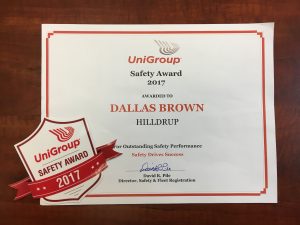 Dallas Brown, Hilldrup Van Operator, recently received UniGroup's 2017 Safety Award based on his driving performance throughout the year.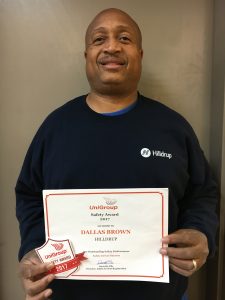 Dallas smiles for a photo with his certificate and decal from UniGroup as part of his recognition – awesome job!
---