Hilldrup Van Operators Recognized by UniGroup
There's a saying that goes, "lightning doesn't strike the same place twice." Or three times, if we're talking about Johnny Abbott's most…
There's a saying that goes, "lightning doesn't strike the same place twice." Or three times, if we're talking about Johnny Abbott's most recent achievement. Johnny, one of Hilldrup's dedicated Van Operators, was recently recognized by UniGroup for the third time since December 2017 as their Runner-Up for United Van Lines Van Operator of the Month in the Great Lakes/Southeast Region category of Household Goods. Johnny was recognized in this same category for December 2017, January 2018 and now, February 2018. Delivering consistent, unwavering service is what Johnny is known for at Hilldrup!
Johnny, based out of Hilldrup's Stafford Branch, earned the impressive achievement that is awarded to a single Van Operator who demonstrates excellence in quality, customer service, claims prevention and safety.
Johnny's dependable, award-winning service as a Hilldrup Van Operator never goes unnoticed and we had several Van Operators across our branches who were also recognized for honorable mention. Congratulations to:
Tom Reilly, Orlando
George Baily, Orlando
Andrew Corbett, Charlotte
Rafael Morales, Raleigh-Durham
Eric Galioto, Atlanta
Jose Espinal, Stafford
Robert Fitzgerald, Stafford
Chuck Hays, Stafford
Jody Kuhns, Stafford
Jon McCaslin, Stafford
David Putnam, Stafford
Dennis Putnam, Stafford
Paul Todd, Stafford
David Waldron, Stafford
Lonnie Orf, Stafford
Congratulations again and thank you all for your unwavering commitment to our customers and the Hilldrup organization!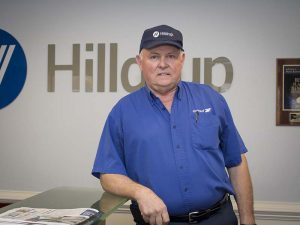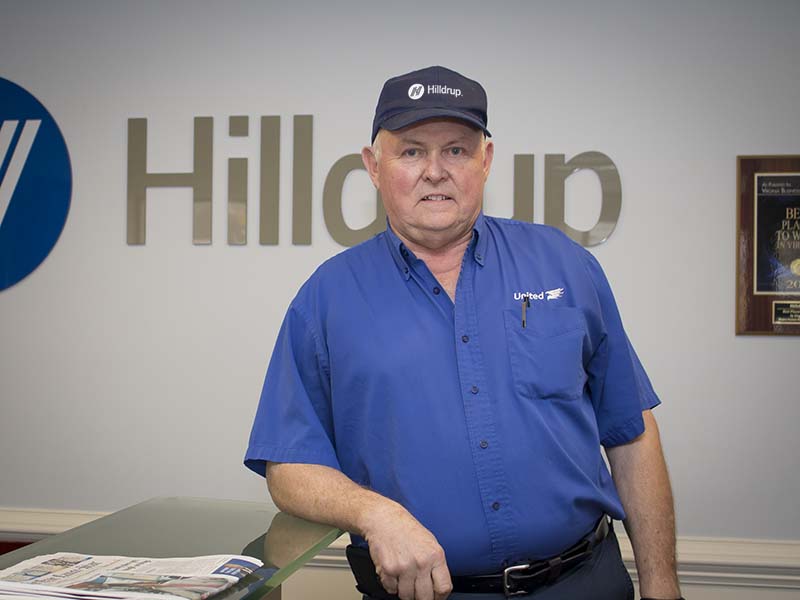 Johnny Abbott was recognized by United Van Lines as Runner-Up Van Operator of the Month for both January and February 2018 in the Great Lakes/Southeast Region for Household Goods – congratulations!  
---