Hilldrup Virtually Balances Work and Fun Amongst COVID-19
"Apart, but together" has remained one of the well-known anthems across the United States as Americans exercise social distancing during COVID-19. At…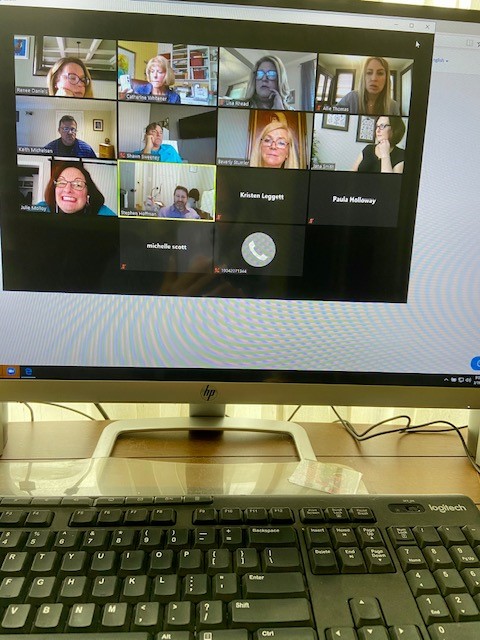 "Apart, but together" has remained one of the well-known anthems across the United States as Americans exercise social distancing during COVID-19. At Hilldrup, we've taken this mantra as an opportunity to "come together" in a new – virtual – way so that while working remotely, we can still be connected with our teams.
In between virtual meetings and their daily workload, Hilldrup Stafford's International department created a great way to stay connected and have some fun during the work week.
"Michele House [Director, International Operations] suggested that each week we're at home because of the pandemic, we all do a fun, virtual activity together to help keep spirits up and most importantly, stay connected," explained Ryan Velicer, Manager, International Corporate Services.
The first activity was Virtual Trivia week, similar to a trivia night, that took place over the course of one week with a round each day. Those who participated were grouped into one of five teams and each team competed against each other.
Ryan took on the role of virtual MC and every morning for one week he emailed the Hilldrup International team that day's theme – sports, movies, music, etc. – for that day's round of trivia. Teams received a point for each of the 10 trivia questions they answered correctly, and points were cumulative throughout the five rounds of the week. The winner was Team Four comprised of Walt Moe, Manager, International Corporate Services; Taylor Clark, International Administrative Assistant; and Ashley Lamb, International Senior Move Manager, and they now have bragging rights against the other teams.
"These are no doubt challenging and unsettling times but the intent of the activities is to simply have fun and stay connected with colleagues," said Ryan. "When the time is right, we will be back in the office enjoying each other's company. Until then, we're all striving to stay safe and healthy, and making the best out of it."
Thank you to Hilldrup's International team for sharing their fun, creative way to stay connected – we appreciate everyone's agility and commitment to being there for our customers and one another during these times!
---