Hilldrup Virtually Kicks Off Annual Rappahannock United Way Campaign
As a long-time supporter of Rappahannock United Way, we were excited to kick off our 2021 campaign with a week of activities around the theme of Music to Inspire Giving.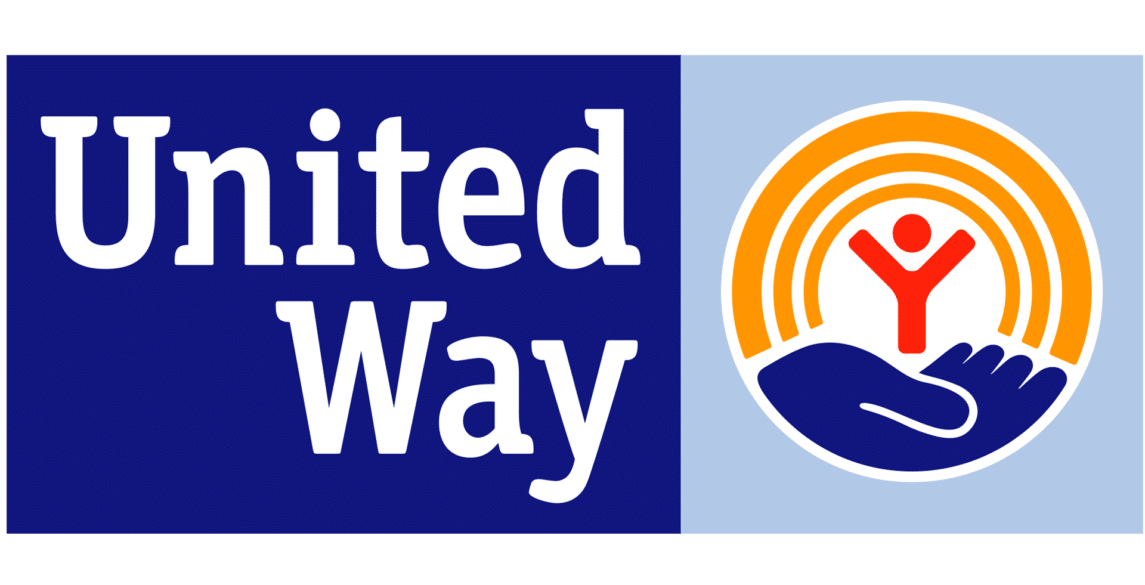 Giving back is simply something we love to do as an organization – especially when it comes to our friends at Rappahannock United Way (RUW)! Hilldrup has been a proud supporter and top corporate sponsor of RUW for several years. Our annual campaign is always filled with creative activities to encourage our team members to donate – and even earn some prizes for their participation! Hilldrup's 2021 RUW Virtual Kick-Off Week was celebrated October 25 – 29 and was inspired by this year's theme, Music to Inspire Giving.
Employees across our branches could participate in one of two ways – pay to play individual activities or purchase a $28 All Access Pass which gave unlimited participation for each day's activities. This year's All Access Pass included participation in: Virtual Bingo, Two Truths and a Lie, Picture This, and our virtual Scavenger Hunt. The pass also included $10 towards winning bids in the Silent Auction, and tickets for our 50/50 Raffle.
It's always fun to see our competitive streaks in action – as we participated for chances to win cool prizes and to see if we could exceed our total from last year's RUW campaign. Check out the details of our week below!
Monday, 10/25 – Bingo Bango Bongo
Numerous rounds of virtual bingo were hosted for participating employees. Employees checked their email throughout the day for Bingo "song titles" to fill in their Bingo card for a chance to win. Winners received a $25 Amazon gift card – congratulations to all!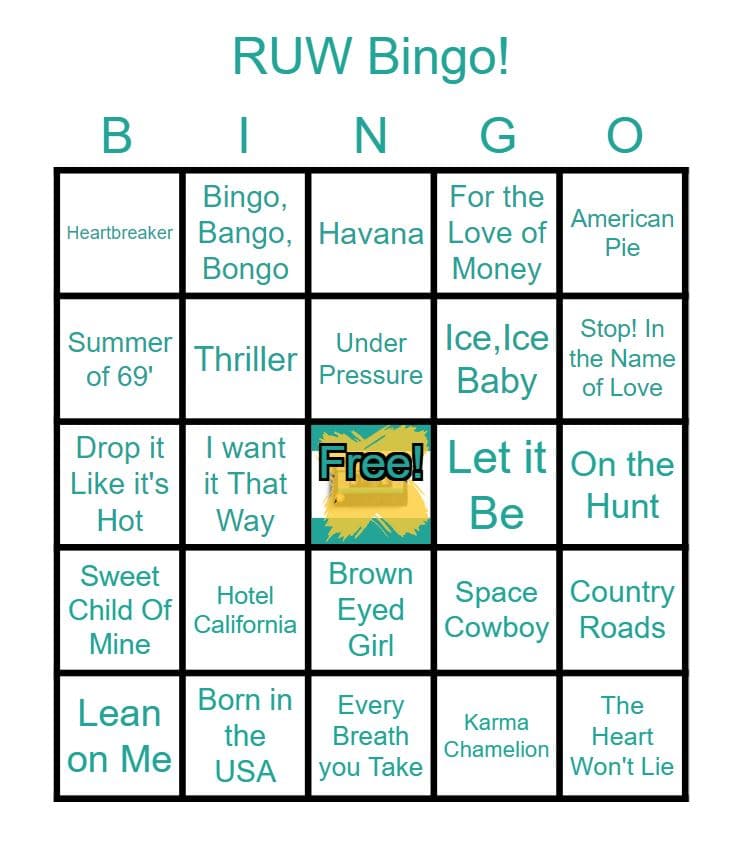 Above is an example of what our virtual Bingo cards looked like – each inspired by this year's theme, Music to Inspire Giving.
Tuesday, 10/26 – Two Truths and a Lie
An email including three statements about a Hilldrup executive were emailed – but only two of the three statements were actually true! Participants were challenged to determine which of the three statements was a lie. The first person to guess correctly won $50, the second person to guess correctly won $25 and third person to guess correctly took home $10.
Wednesday, 10/27 – Picture This
Participants needed to determine which popular song title was depicted through a sequence of photos and clues. Each winner needed to confirm the correct title and artist of the song. The first, second and third place winners each hour received $50, $25 & $10 Amazon gift cards, respectively. Congratulations to our winners!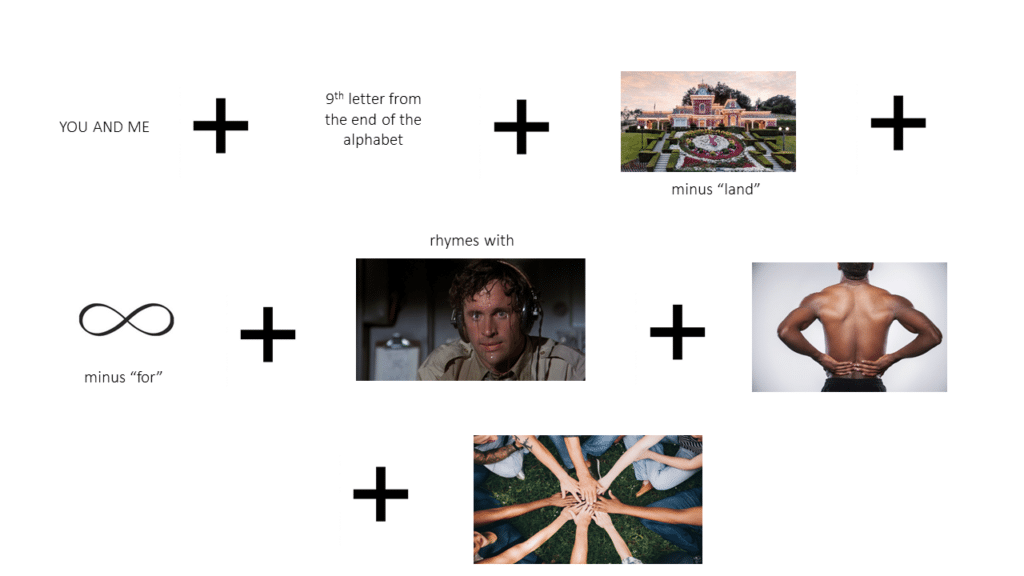 Were you able to figure out what the above Picture This brainteaser means? Give up? The answer is We Are Never Ever Getting Back Together by Taylor Swift.
Thursday, 10/28 – Halloween and Silent Auction
On Thursday, employees were encouraged to dress up or decorate their office space in the Halloween spirit. Meanwhile, our Silent Auction event took place. Congratulations to our winners, not only for winning some great prizes but whose participation helped us raise over $3,600 for our campaign!
2021 HP Stream Laptop: Chanel Payne
$250 Amazon Gift Card: Kim Gentry
Apple AirPods Pro: Leslie Tanner
Apple Watch: Jennifer White
Brookstone Foot & Calf Massager: Eileen Williams
Compact Seated Elliptical Set: Lidia Lungoccia
$250 Dick's Sporting Goods Gift Card: Debbie Brosnan
Double Wireless Game Dance Mat: Remus Boxley
Fitbit Versa: Kaylee Bridges
FoodSaver – Food Preservation System: Susan Whitfield
$200 Lululemon Gift Card: Carrie Takamatsu
$250 Massage Envy Gift Card: Carol Neal
$250 Nike Gift Card: Carrie Takamatsu
NutriBullet Blender Combo: Kaylee Bridges
Philips Premium Air Fryer: Jennifer White
Samsung Galaxy Buds Pro: Carol Neal
Samsung Galaxy Watch: Howard Temanson
Schwinn Men's Bike: Richard Snyder
Schwinn Women's Bike: Mary Rogers
$250 Under Armour Gift Card: Kim Gentry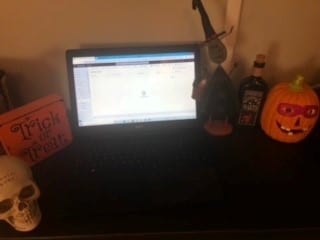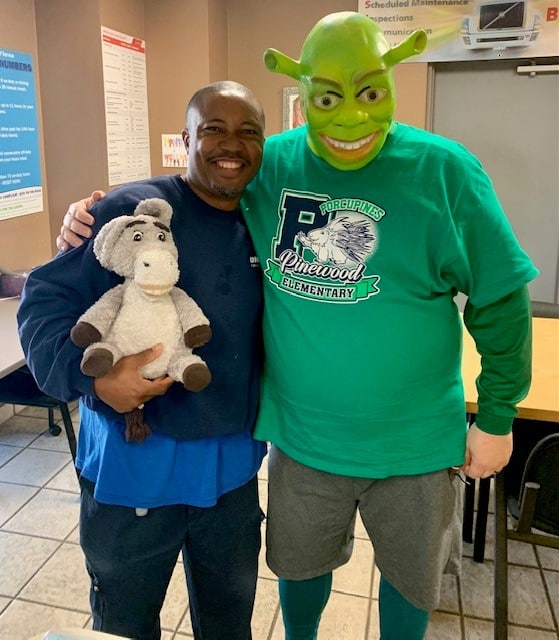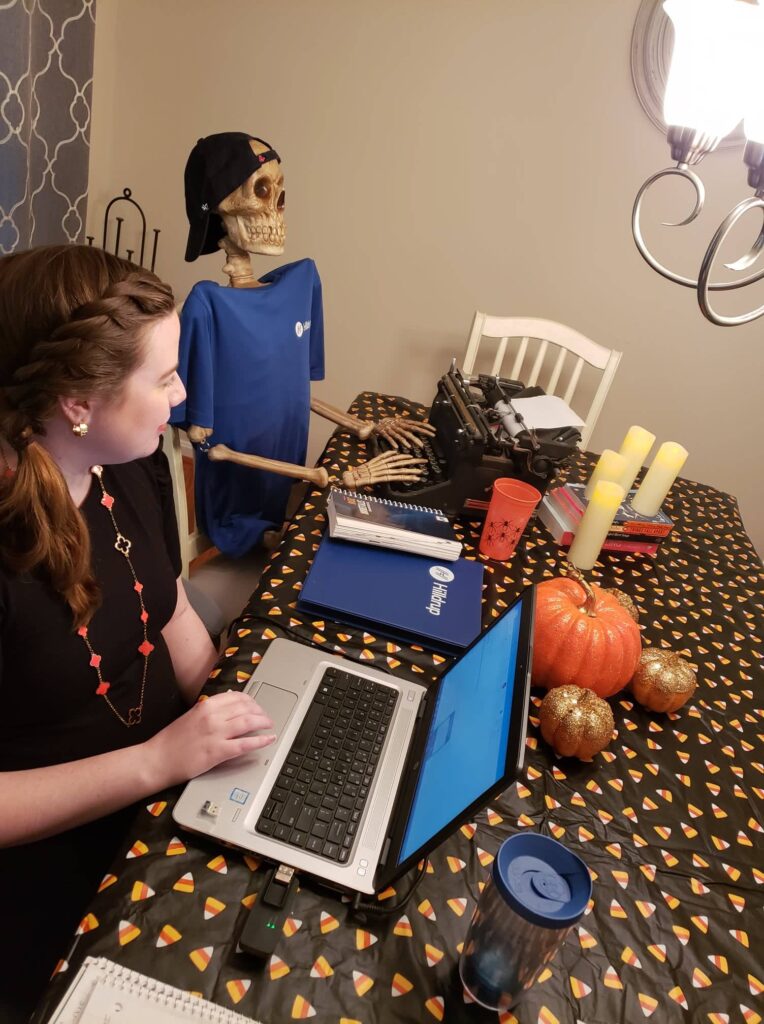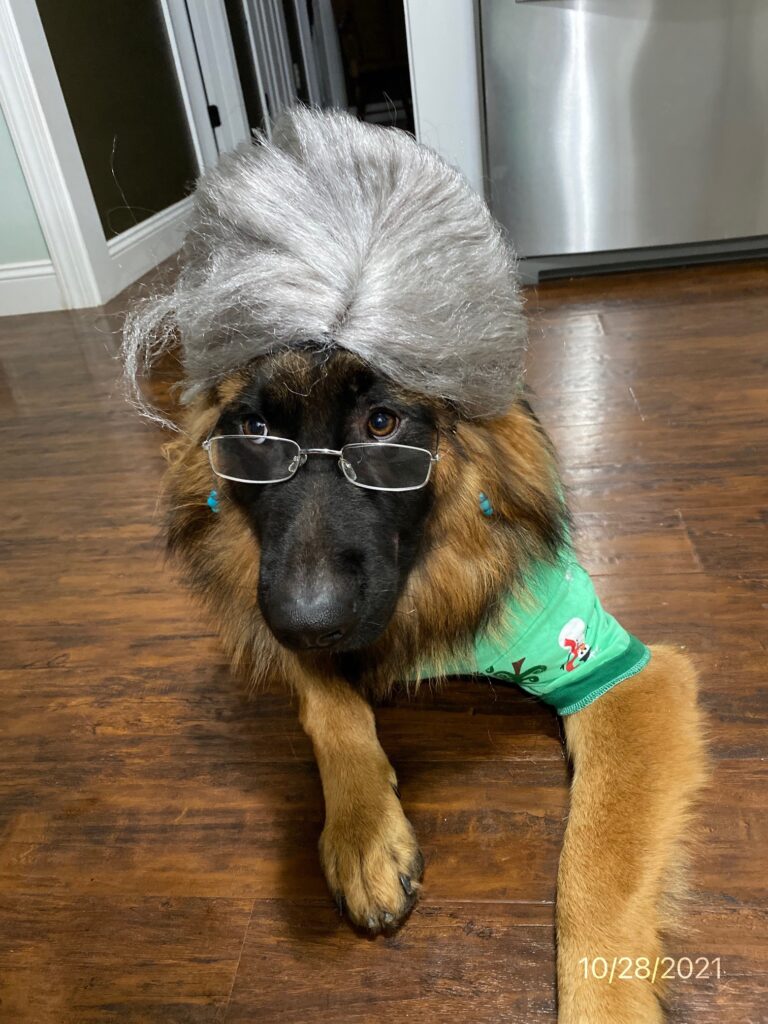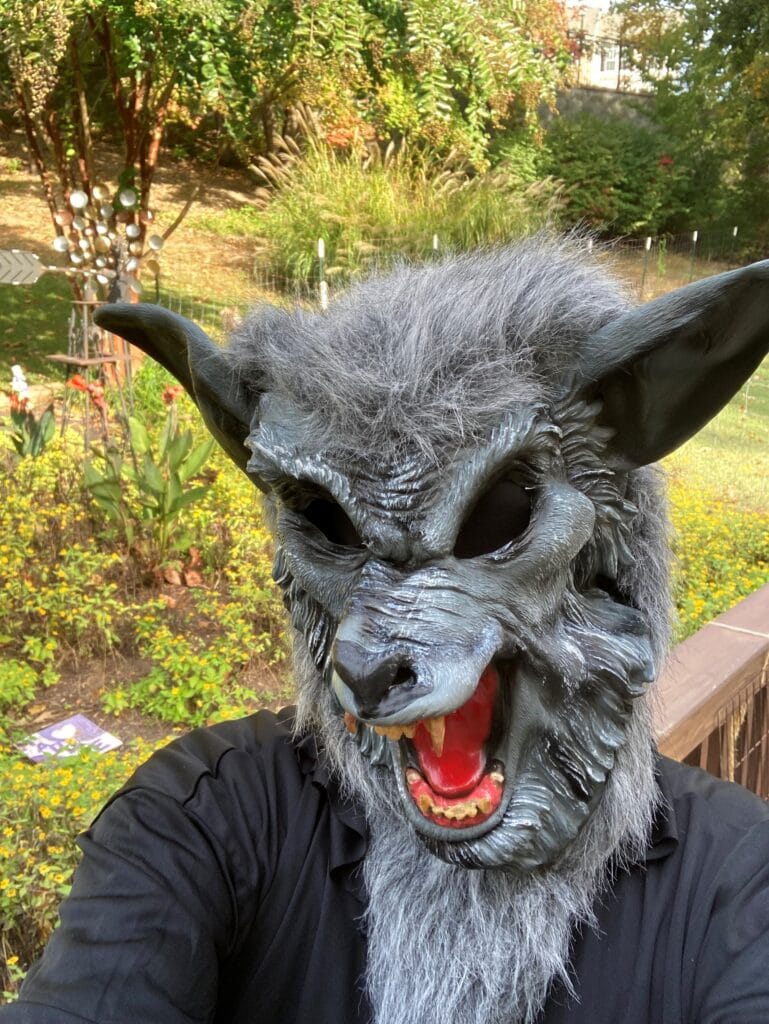 Check out our Halloween spirit, from home décor to costumes!
Friday, 10/29 – Scavenger Hunt & 50/50 Raffle Winner
Our week concluded with a scavenger hunt in which participants were challenged with searching for items in their home or office to stage a scene inspired by our team. Winners received either a $50, $25 or $10 Amazon gift card based on how quickly they submitted a photo of the scene. Last but not least, we declared our winner of the 50/50 Raffle who took home $235.50 – congratulations, Karin Downs!
Overall, the funds that were raised specifically during this year's Kick-Off Week activities exceeded those that we donated last year – totaling $5,702.50. Thank you to each and every one of our employees who participated in making a donation! As our 2021 – 2022 RUW campaign continues, we will continue to offer more opportunities to contribute to RUW as we work together to support those in our community.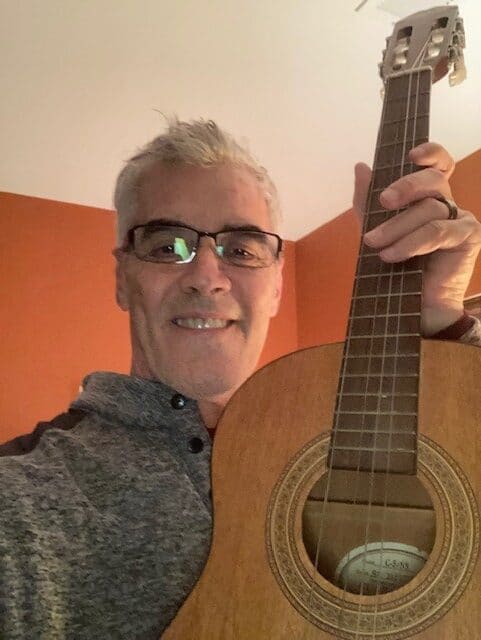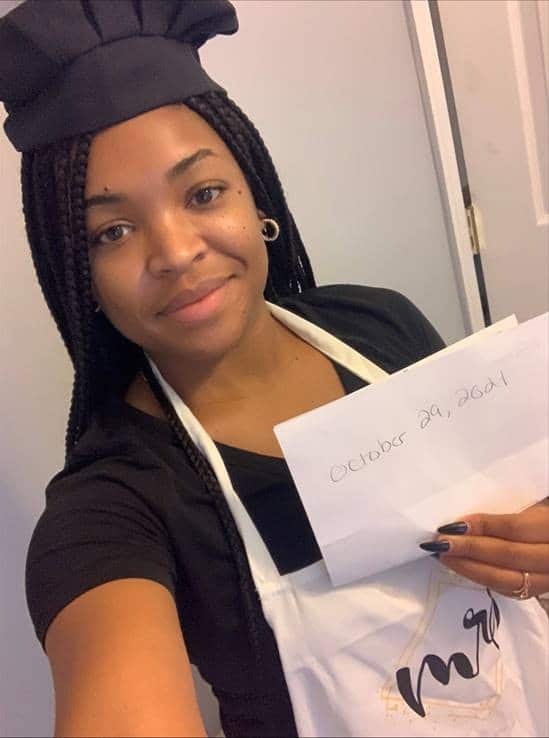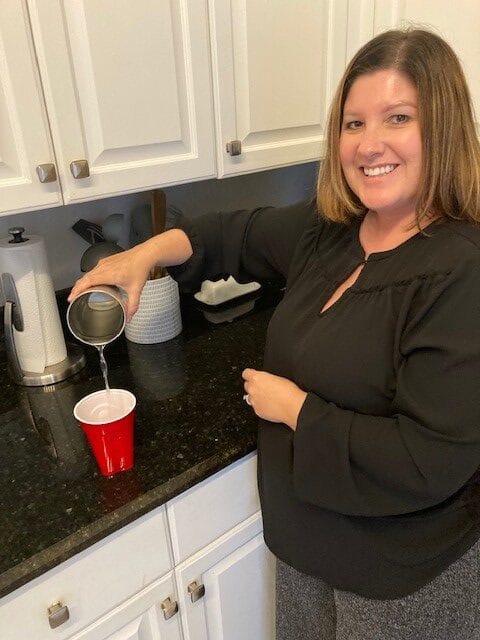 Whether the challenge was to find a musical instrument or make a snack or beverage, Hilldrup employees got creative during our virtual scavenger hunt challenge!
Special thank you to our RUW 2021 Committee Members below for their creativity, hard work and all the planning they put into making these activities possible for our employees!
RUW Coordinator
MacKenzie Pope, Human Resources
RUW Committee Members
Gary Boxley, Client Services
Darcy Duxbury, Claims
Kim Sarratt, Customer Service
Ingrid Wynn, Customer Service
Executive Sponsors
Remus Boxley, Human Resources
Jordan McDaniel Hinkebein (RUW Board Member), Marketing
---