Hilldrup Welcomes the State Department's Transportation Division
Hilldrup recently had the honor of hosting nearly 25 visitors from the State Department's Transportation division to tour our facility and warehouses…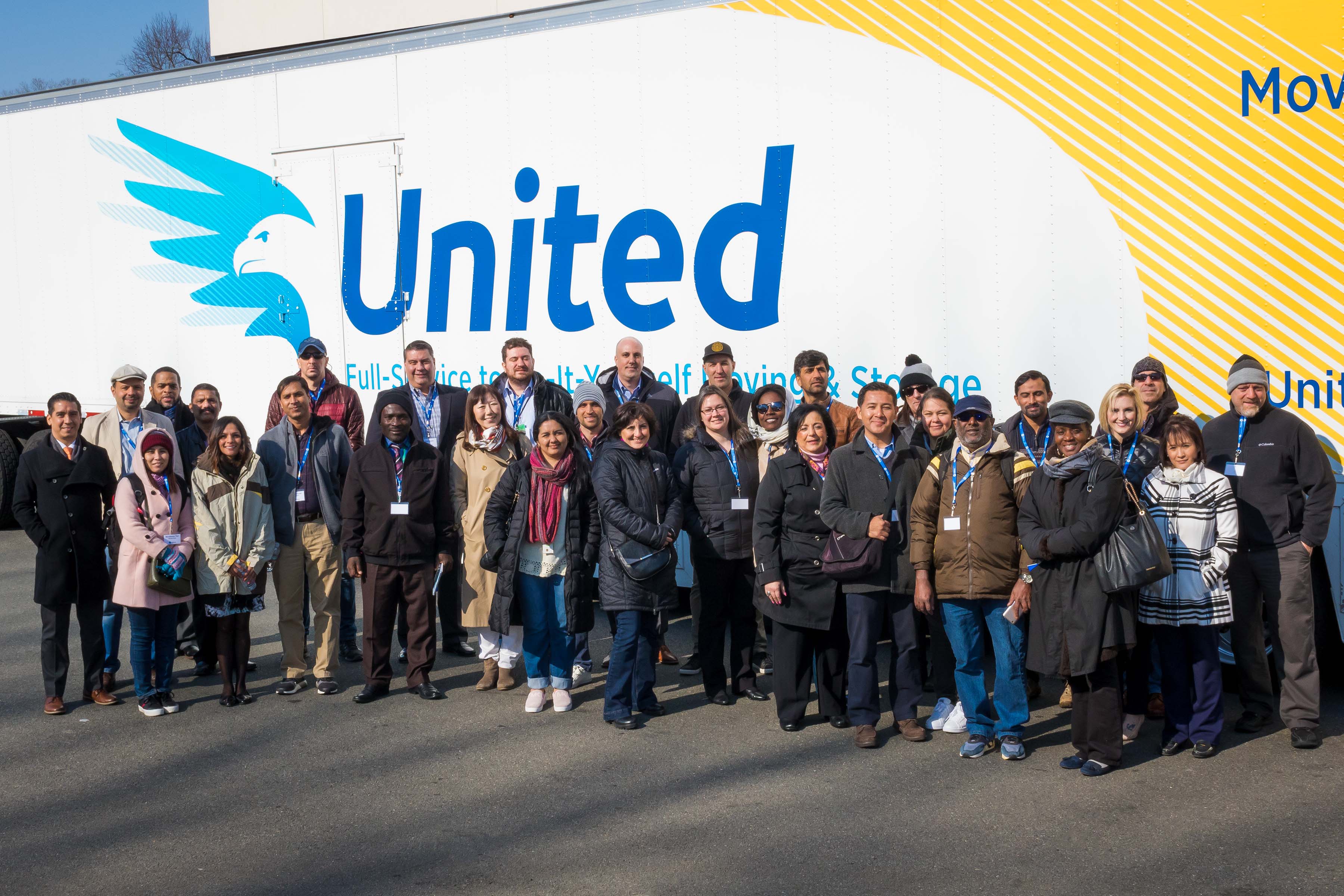 Hilldrup recently had the honor of hosting nearly 25 visitors from the State Department's Transportation division to tour our facility and warehouses earlier this month.
The group included Foreign Service Nationals (FSNs) assigned to the State Department's foreign posts, who will oversee the transportation programs at those locations. To get a better idea of what Hilldrup offers and what takes place with an international move, members of Hilldrup's executive and international teams led a discussion and provided a firsthand look at what we offer.
"They are always amazed with our training house and warehouse," explained Michele House, Director of International Operations for Hilldrup. "The car warehouse was a big hit as well – most moving and storage companies actually don't offer vehicle storage."
After the visit, John Warlick, Executive Vice President and Managing Director of International, received this note of appreciation from Shawn Griffin, the State Department team leader, who accompanied those with the State Department who visited:
"My hat is off to the entire Hilldrup family for your continued success on providing quality services to our transferees… I personally received favorable comments from the FSNs regarding Hilldrup's presentation. Many of the FSNs have advised that they plan to initiate discussions to implement what they have learned regarding your warehouse procedures upon returning to post. It's clear that Hilldrup sets the standards for others to follow."
Hilldrup loves hosting the State Department as we've done in years past. To all who attended earlier this month, we truly enjoyed having you. Thank you for stopping by!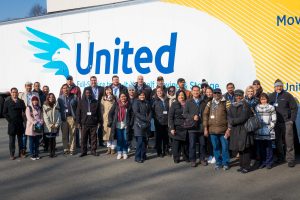 Members of Hilldrup's team, and the Foreign Service Nationals who visited, gather for a photo outside of Hilldrup's Corporate office located in Stafford, VA.
---