Hilldrup Winds-Up for UVA Baseball
The University of Virginia's baseball team had a new all-star at their game on April 6, 2018. Logan Kibbe threw the first…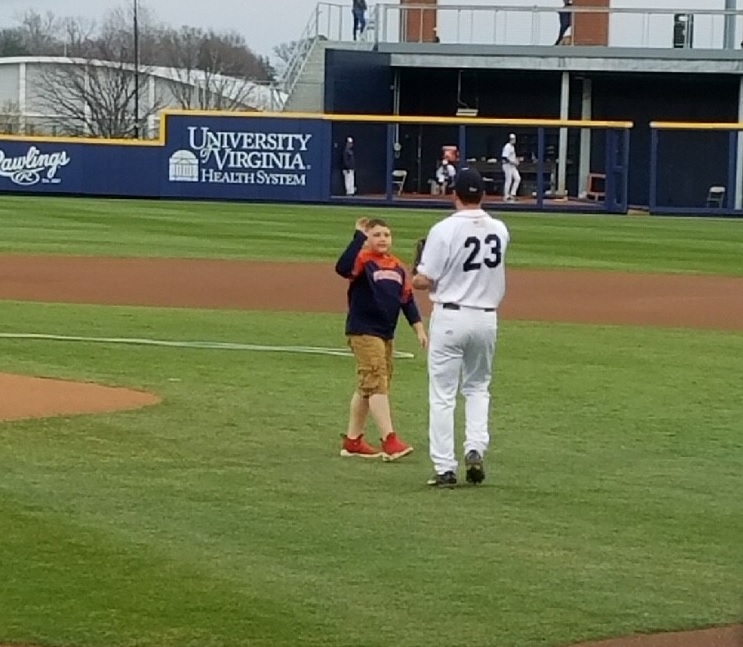 The University of Virginia's baseball team had a new all-star at their game on April 6, 2018. Logan Kibbe threw the first pitch for Game 1 of a doubleheader against Virginia Tech. Oh, and did we mention he's only 11 years old?
Originally, Hilldrup President and CEO Charles W. McDaniel bid on the opportunity to throw out the first pitch at a game during the University's annual Step Up to the Plate Fundraiser benefitting the Cavalier's baseball program. When Charles wasn't able to make the game, he offered the tickets to fellow UVA sports fan, Jason Kibbe, a Hilldrup Van Operator based out of the Stafford branch. But Jason had another idea in mind – offering the opportunity to his son, Logan. That's just what happened, and the opportunity was beyond exciting for the young fan.
Logan approached the mound at UVA's Davenport Field at Disharoon Park at the Friday night game sporting UVA apparel and with the team's baseball in hand. His wind-up and first pitch would later lead to a 9 – 0 sweep over Virginia Tech. Logan talked sports with, and even got pointers from, some of his favorite Cavaliers as well.
If you missed the game, be sure to check out photos of Logan's pitch below and highlights of the game here. Congratulations Logan – and nice throw!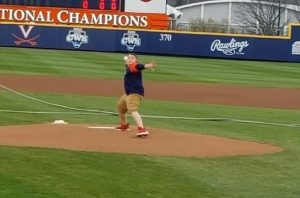 Logan Kibbe, age 11, winds up at the University of Virginia's Davenport Field at Disharoon Park for the first pitch of a doubleheader against Virginia Tech on Friday, April 6, 2018.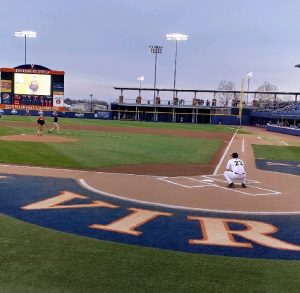 Logan Kibbe shares the field with the University of Virginia Cavalier's baseball team for the Friday night game.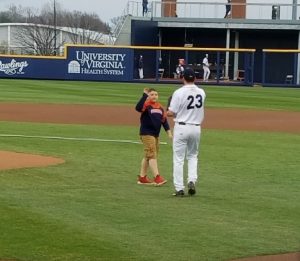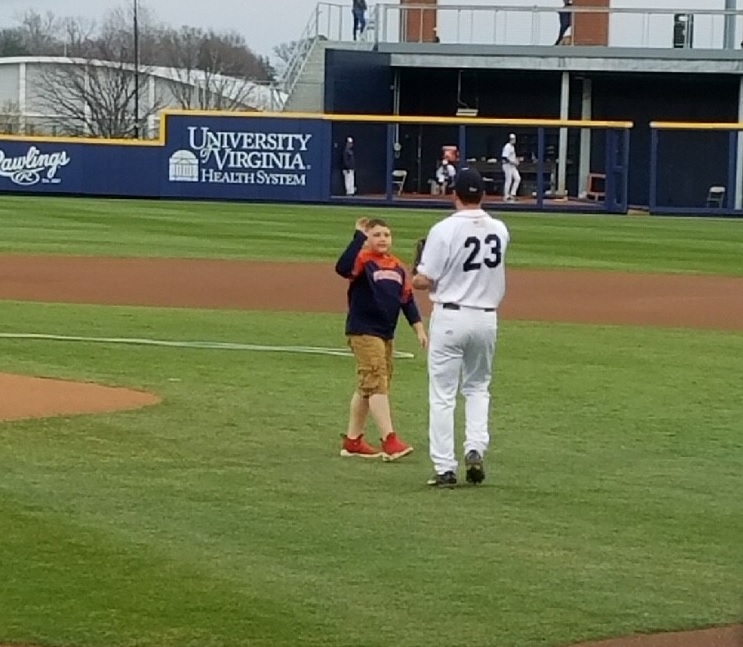 Logan Kibbe receives a high-five from UVA pitcher #23, Grant Donahue, after a successful first pitch to start the game.
---