Hilldrup's Greenville and Richmond Offices Support March of Dimes
Hilldrup's Richmond and Greenville offices recently gave back to the communities they serve by supporting national non-profit, March of Dimes. Participants could…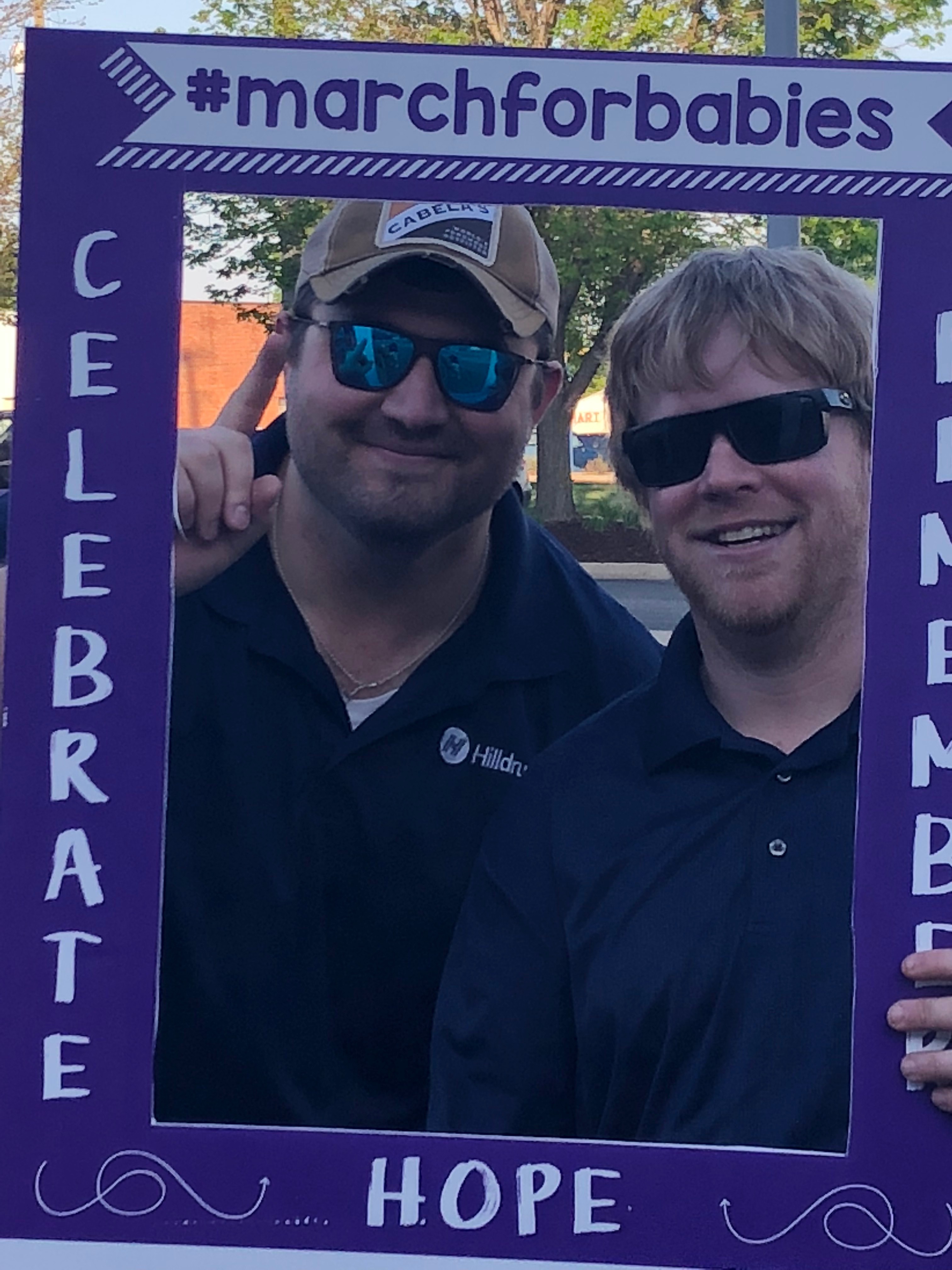 Hilldrup's Richmond and Greenville offices recently gave back to the communities they serve by supporting national non-profit, March of Dimes. Participants could walk, run or donate to support the March of Dimes' mission of improving the health of mothers and babies everywhere.
On Saturday, April 21, 2018, Hilldrup's Greenville branch participated in the annual Spartanburg March of Dimes for the sixth consecutive year. Hilldrup employees readily assisted by donating services and equipment to help make the event possible. Over $80,000 was raised by the community for March of Dimes – thank you to everyone who contributed!
The following weekend, Hilldrup's Richmond branch participated in the city's local event to show their support as well. Employees arrived bright and early to support operational needs for the walk/run. The Richmond March of Dimes event raised nearly $160,000! Awesome job, thank you to all who participated and donated.
If you're interested in making a donation to the March of Dimes in support lifesaving research and programs, you can donate today here!
Great work Greenville and Richmond! Thank you for your unwavering commitment to our local communities and all of your support to March of Dimes.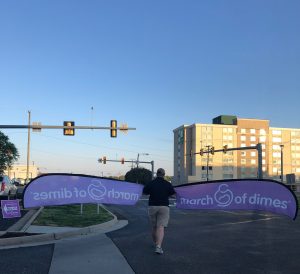 Jake Kroko, Operations Manager for Hilldrup Richmond, prepares by setting up bright and early for the March of Dimes Walk in Richmond, VA on Saturday April 28, 2018.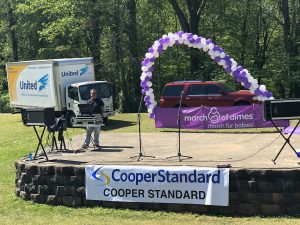 Hilldrup Greenville donated trucks and employees to assist with the March of Dimes event in Spartansburg, SC.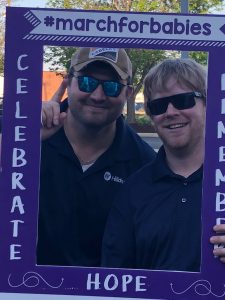 Hilldrup is proud to give back to the communities it serves everyday. Above, Jake Kroko, Operations Manager and Jason Dodson, Local Planner from Hilldrup's Richmond branch took part in the fun of representing Hilldrup at the event.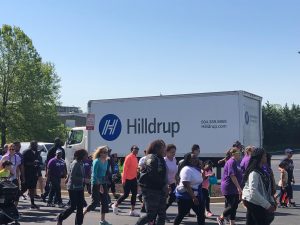 Hilldrup's Richmond branch joined the local community to raise money and awareness for building a brighter future for the health of moms and babies everywhere.
---